Suffering from withdrawals – Treno & myself decided to pull a day off work to correspond with some great weather 
We decided to spend it up the to of the island as the tides were too big for the river.We hit the snapper mark at 6 am to find a big school of bait rippling on the top. I cast a new Jazz Deka Bokun 90mm 30gm blade at the school & got hit on the drop. Big head shakes & a heavy run had me calling it for a good snapper ! About 2 minutes into teh fight the fish went hard for teh bottom & I felt the braid hit something sharp & it was all over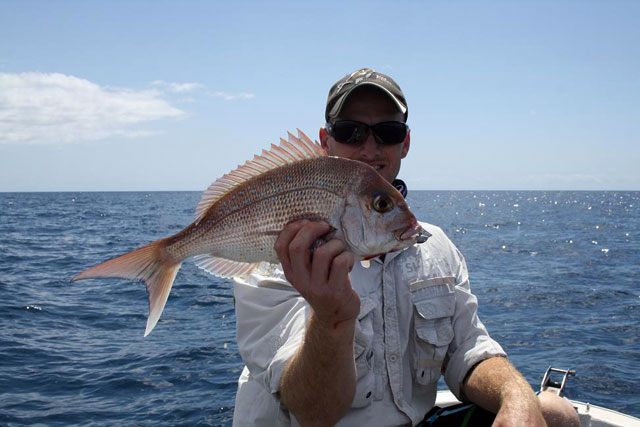 It went pretty quite after that – so we headed out to some other marks that had produced well previously.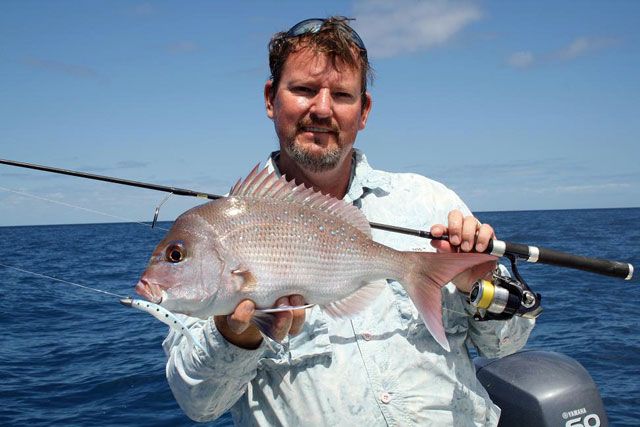 We found plenty of small squire – just no size to them.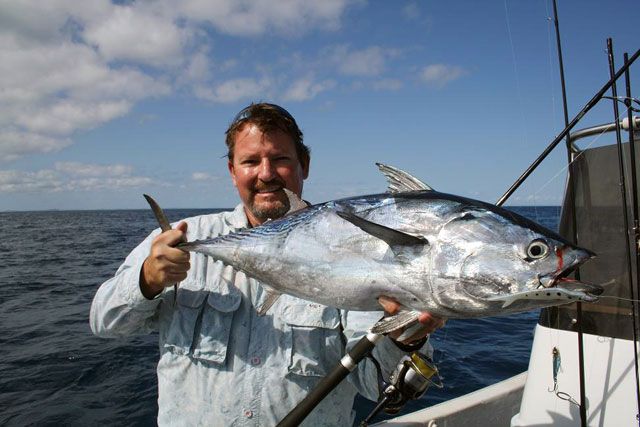 After a bit of sounding around with Treno's new Lowrance HDS 5 we came across a good bait school with larger fish showing around it in 100ft of water. In order to keep the plastics in the zone we elected to fish pretty light – using a 2500 outfit with 6lb braid & 14lb leader I went with a 1/4oz TT jog head & Squidgy 110mm flick bait in the pillie pattern. I manged a couple of good mac tuna around 6-8kgs – which went hard on teh light gear.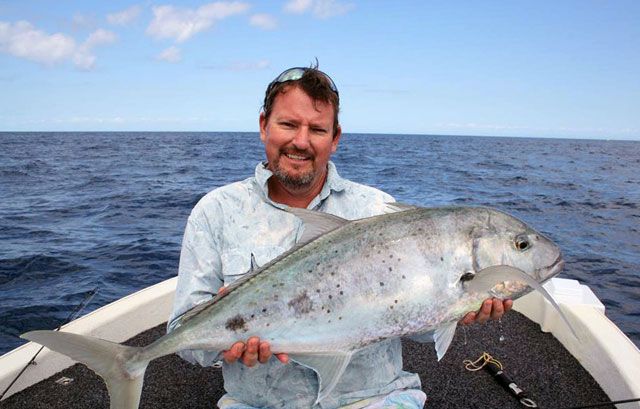 The light gear really proved to to make a difference as far as getting the bites – It was just landing them that proved challenging ! I had a couple of monumental wipe outs – managing this nice turrum after a 40minute battle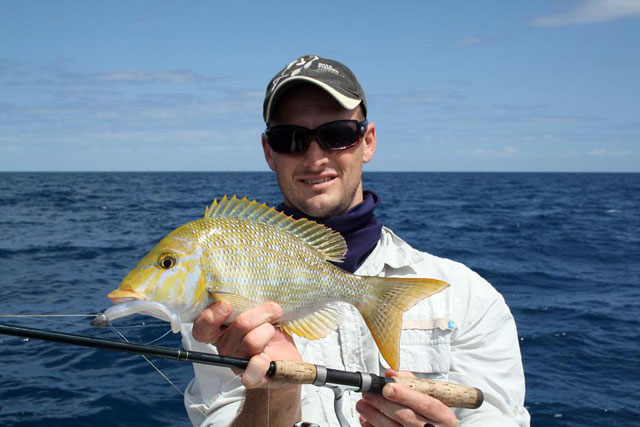 Treno wasn't getting as many bites on the snap back system he was running – but did manage a few nice reefies.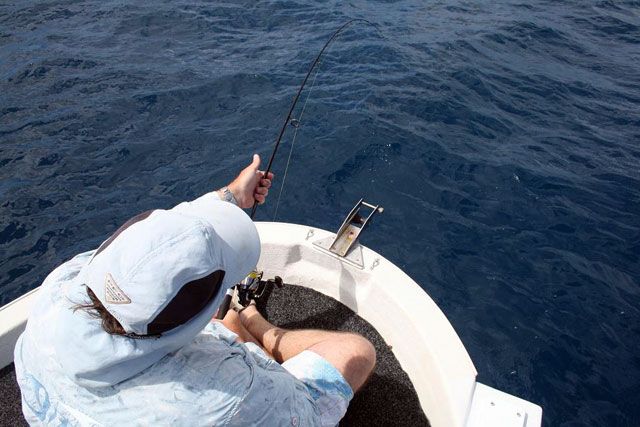 Working around the bait ball again I came up tight on what I initially called for a good snapper again – big head shakes & plenty of weight. Five minutes in,the fish woke up & went of a hard run that saw the 2500 low on line ! WE would manage to get on top of the fish , but the light gear just wasn't enough to lift it. As the hour mark passed – we had gone too far to loss it without seeing what it was !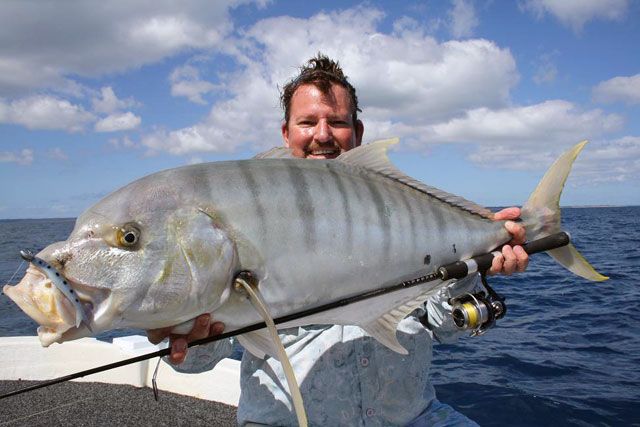 At 1 hour & twenty minutes we finally had colour on the biggest golden trevally I had seen – An awesome fish on the light gear that I put at approx 13-15 kgs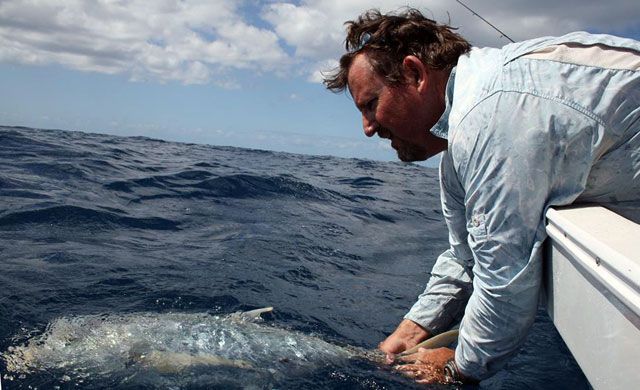 We decided to hit the flats for some "easier" fishing after that. Starting at Roonies we came across a couple of yellowtail kings – with one around 8kgs eating Treno's fly – but failed to hook up. The light was fading fast & had a couple of quick shots at some good queenfish to finish what was another great day on the bay – Thanks Trent !