Guides and Fishing Travel

Fraser Guided Fishing
If your looking to fish in Hervey Bay – Hook up with Tri @ www.fraserguidedfishing.com.au

Email – tours@fraserguidedfishing.com.au or Call Tri on 0427 230 261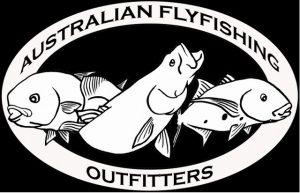 Australian Flyfishing Outfitters
Australian Flyfishing Outfitters is a company of guides covering Port Douglas to the Whitsundays, with Hinchinbrook being our main guiding home base. We also run a mothership on the north western Cape York through the winter months

All of these guides are considered amongst the best at what they do in their location and field. Together with our guiding experience and fishing the countries premier locations we can guide you to the fly fishing experience you are looking for.

Supplying a unique and professional service to the ever increasing market of travelling flyfishers is AFO's mission

So whether you are an accomplished flats angler chasing your next target species or someone in search of your first fish on a fly rod let AFO coordinate your next flyfishing expedition we have a guide and location to put you in a position to achieve your goals. You'll be fishing with a team who is professional, enthusiastic, knowledgeable and understanding. We will endeavour to make your next adventure enjoyable and relaxing.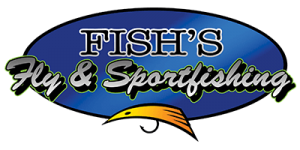 Fish's Fly and Sportfishing
Get together with one or a few of your mates and embark on the fishing adventure of a lifetime and let us show you how good fishing Cape York can be.

With more than 55 species of fish available to fly and lure, our guided fishing trips in Weipa, Australia, can incorporate many different styles and locations. From fishing offshore for larger pelagic species with fly or lure to fishing the beaches and flats fishing, and fishing the creeks, rivers and estuaries.

Come to Weipa for your next fishing trip, and our experienced guides will ensure you leave with a few stories, and a huge smile on your face.

www.weipaflyfish.com.au
Subscribe To Our Newsletter
Sign up to receive email updates on the latest articles and blogs, product reviews and more.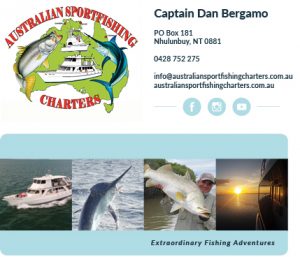 Australian Sportfishing Charters
Australian Sportfishing Charters offer sportfishing in remote East Arnhem Land, Northern Territory for the iconic Barramundi and or Lizard Island to Cooktown to Cairns in Far North Queensland's, Great Barrier Reef for the Majestic Giant Black Marlin.

www.australiansportfishingcharters.com

Duyfken Sportfishing
Fish the remote West coast of Cape York in Luxury or try your hand at landing a grander during the Cairns heavy tackle marlin season with Capt Kim Andersen aboard the luxury 58 ft "Duyfken" more details @ www.facebook.com/duyfkenfishing

Capt Kim Andersen 0408 187 291 Email captainkim@bigpond.com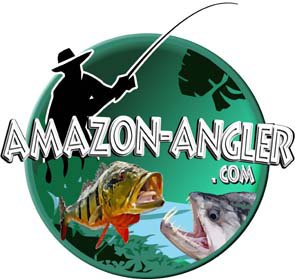 Amazon-Angler.com
Steve Townson created Amazon-Angler many years ago as a lifetime ambition. The extreme-angling expert has a passionate and unbridled knowledge of the Amazon Basin, and has hosted countless Amazon-Angler clients from all over the world. He is a renowned professional fisherman and wildlife fanatic and is the 'twice and only' Amazon Peacock Bass World Champion.

Steve is fluent in English, Portuguese, Brazilian Portuguese and Spanish and is also known as 'The Fish Finder'. He is an accomplished television fishing personality, having made several TV series screened on networks worldwide: Fishing Expedition Amazonia, Welcome to the Jungle and Welcome to Africa. He's also a regular guest on various YouTube channels featuring Amazon River Monsters.

His catchphrase, "You want to see fish? I'll find you fish!" encapsulates his dedication and determination to give you adrenalin-filled fishing experiences in the most spectacular South American locations.

For more information and bookings, contact Steve - www.amazon-angler.com

Peak Sportfishing
Peak Sportfishing provides WA with a world class sportfishing experience. This is achieved through the use of the latest tackle, equipment and techniques in combination with an incredible location and a highly skilled and experienced guide.

Skipper: Eddy Lawler Location: Exmouth WA Phone: 04 0873 4717 Email: eddy@peaksportfishing.com.au

Exmouth Fly Fishing
Jono Shales will host your fishing experience in Exmouth.

A lifelong fly fisherman, passionate outdoors person and talented fly tier.Now it's your chance to visit Exmouth and be guided onto an array of trophy fish as Jono presents you with the opportunities to test your casting skills, flies, knots and patience against an amazing array of species.

Telephone: +61 401 858 193 Email: jono@exmouthflyfishing.com.au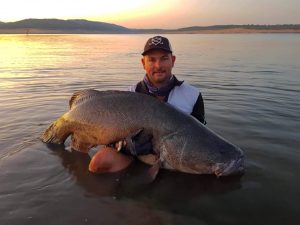 Fishing With Usher
Josh has been a passionate fisherman since he first discovered his love of the sport at the tender age of 12yrs. Honing his skills over the last 21 years, Josh decided it was time to begin sharing his adventures, knowledge & experiences with other lovers of the sport in Australia and beyond!

Josh specialises in helping anglers catch murray cod around Inverell and on Copeton Dam - no matter if you have your own boat or are on foot you can contact Josh on 0467 065 211 Or email fishingwithusher82@icloud.com and on facebook @ FishingWithUsher