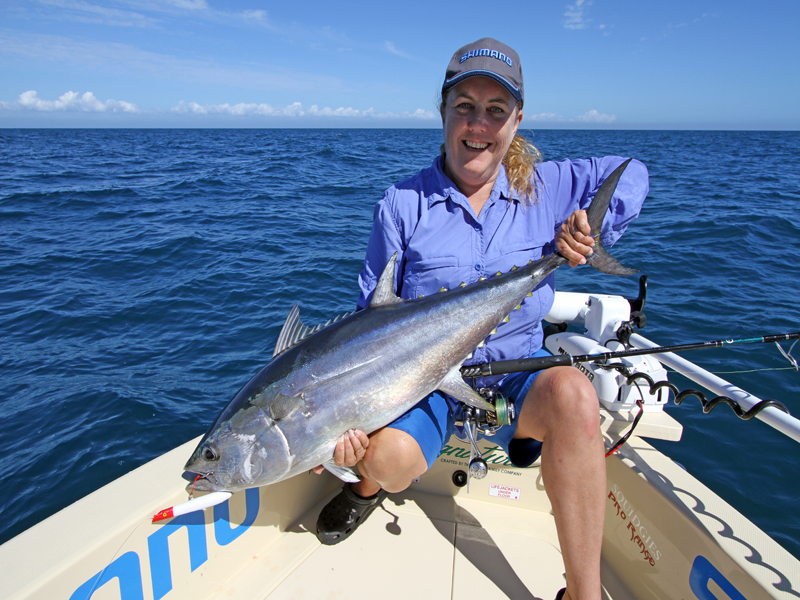 The tuna fishing has simply been incredible – so we headed back up the island for some top water tuna ! Didn't take katrina long to nail her 1st longtail on a popper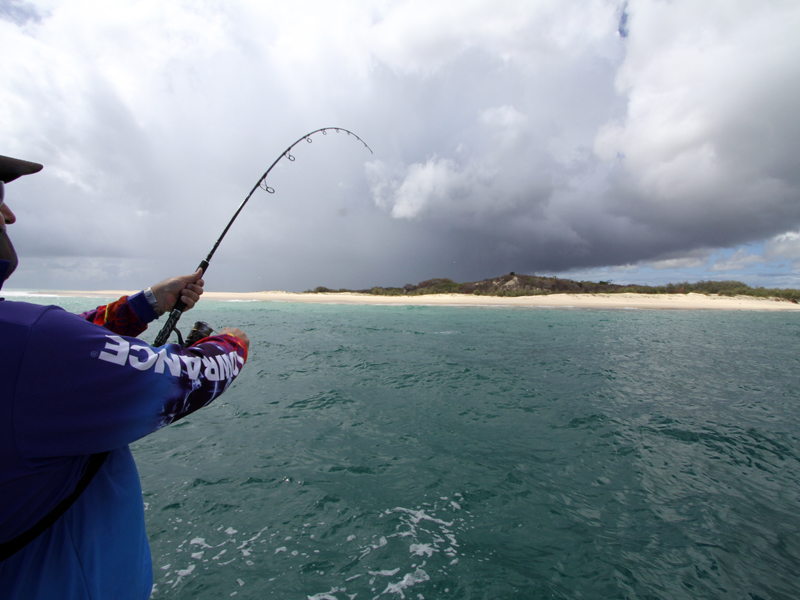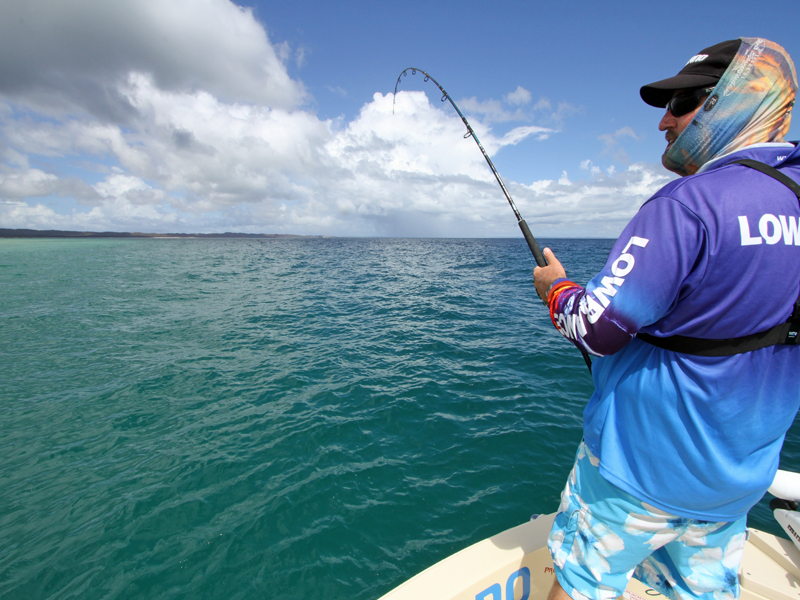 Had a great session sight casting longtails on the edge of the flats with stick baits …..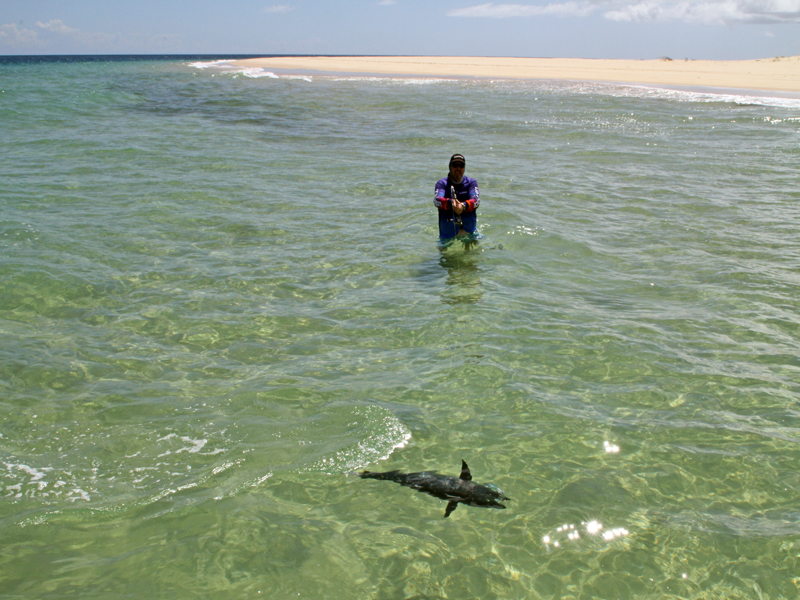 This one nailed the stick bait so close to the beach that I quickly jumped out to fight it land based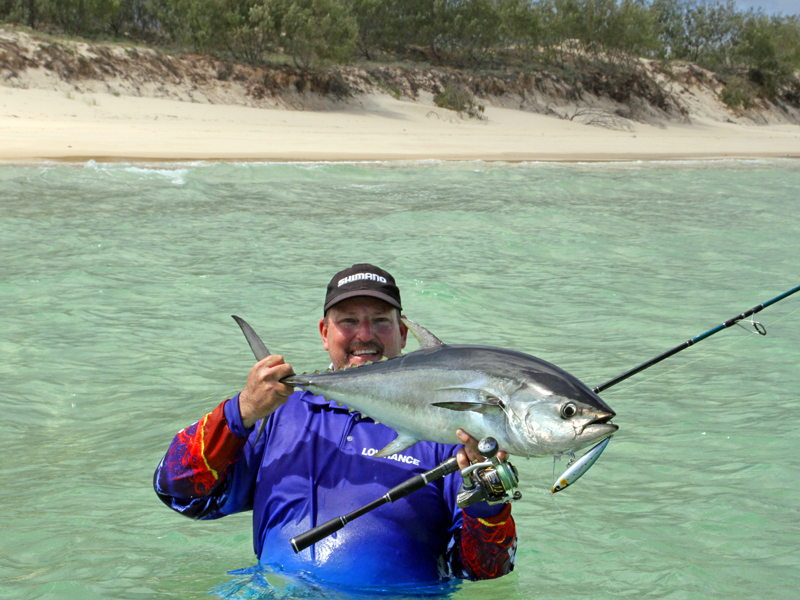 Not every day you get to fight and land a longtail from a beach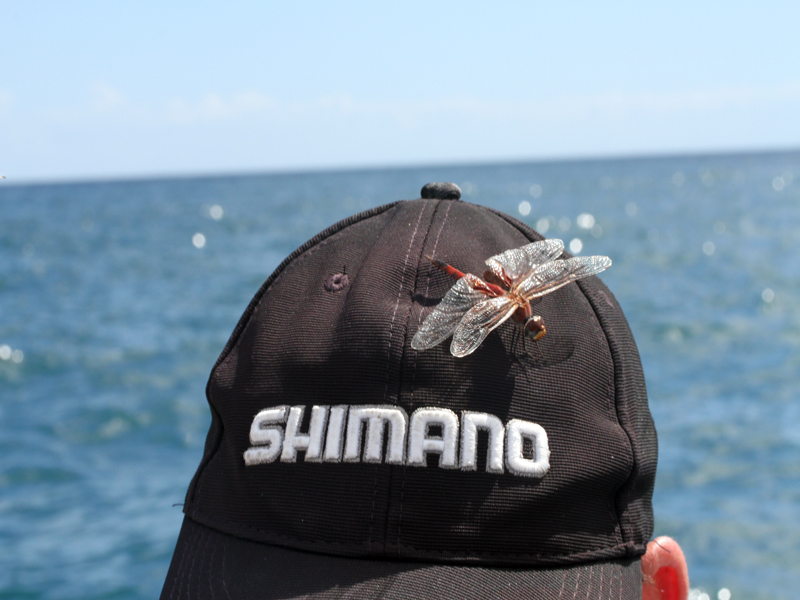 Something else you don't see every day ….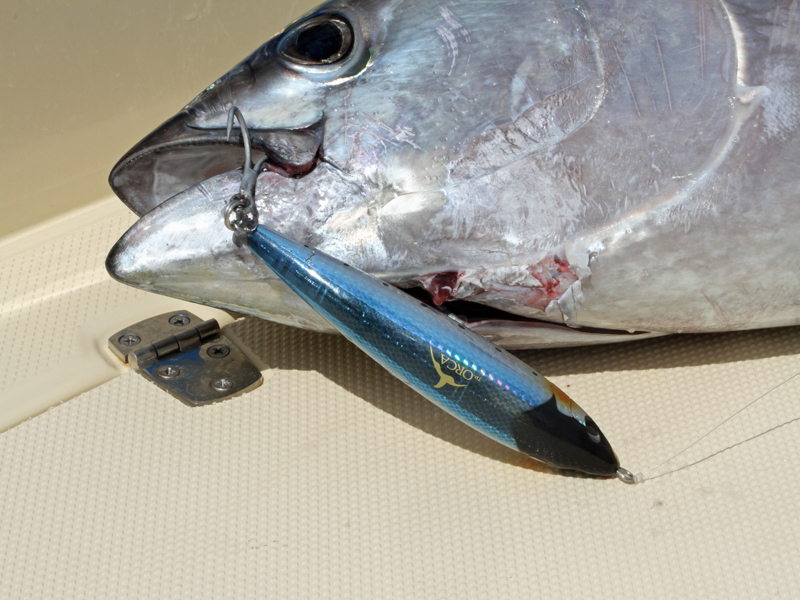 The new Shimano Ocea stickbaits have been great on the longtails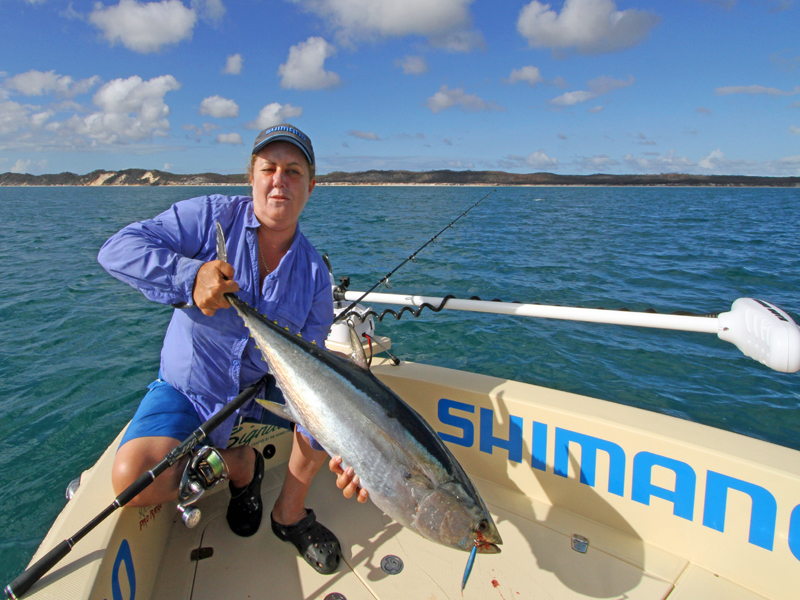 Katrina also nailed a few on Wax Wings to finish what was another great day on the water – How Good Is Hervey bay