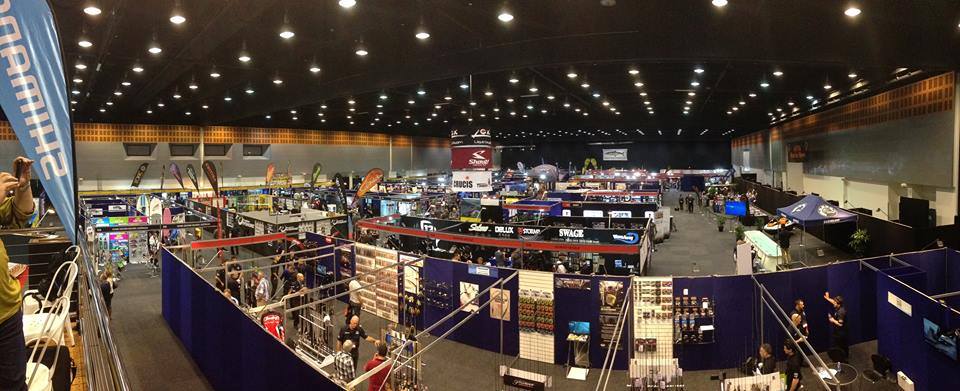 This year Australian Fishing Tackle Association (AFTA) trade show came early at the end of June and was again held on the Gold Coast at the exhibition centre. It was a great few days getting to see and handle all the new gear that we will see hit the stores over the next few months.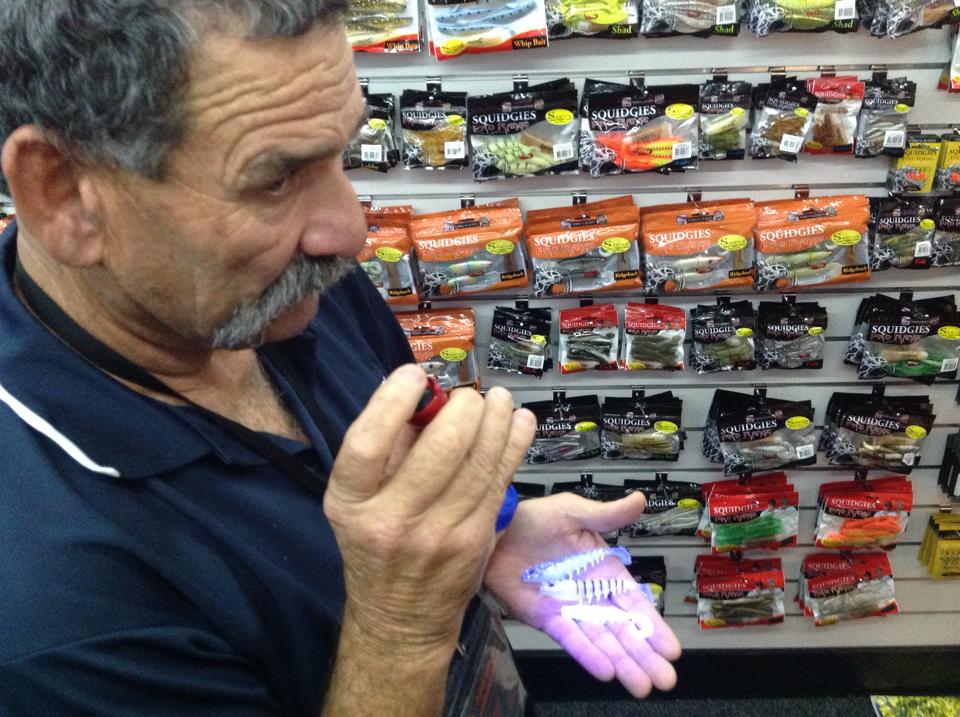 I spent the majority of my time with the companies that I support and can't wait for the NEW Squidgy Prawns to hit the shelves with built-in UV. These fantastic new soft plastics look awesome and come in two models with both a paddle tail & wriggler tail version.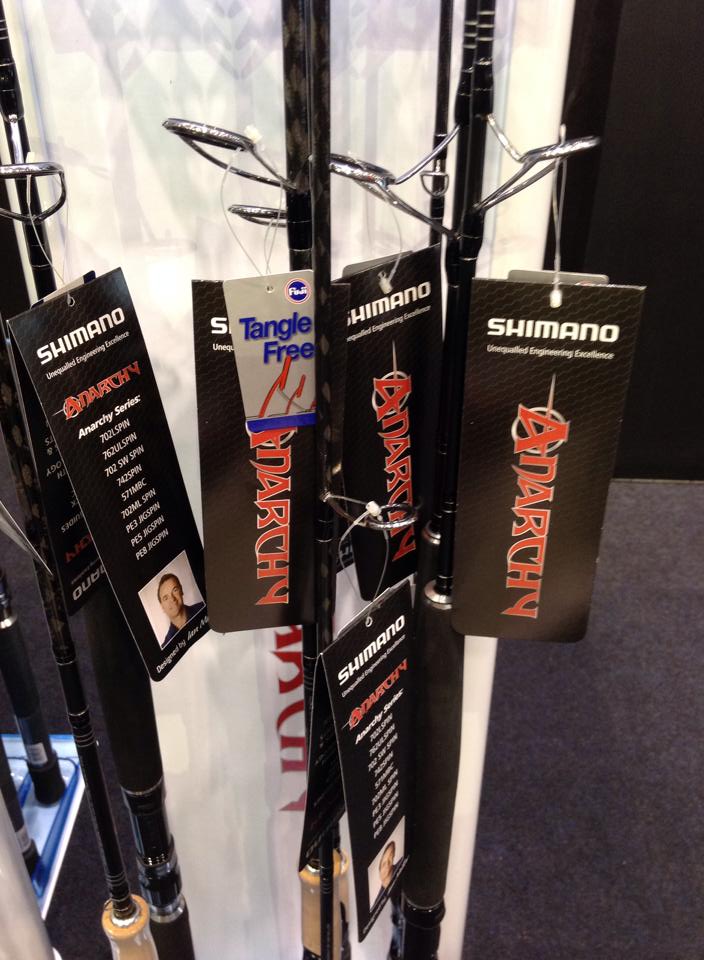 Ian "Barra" Miller has been busy with a number of new rod releases including the new flag ship "Anarchy" range!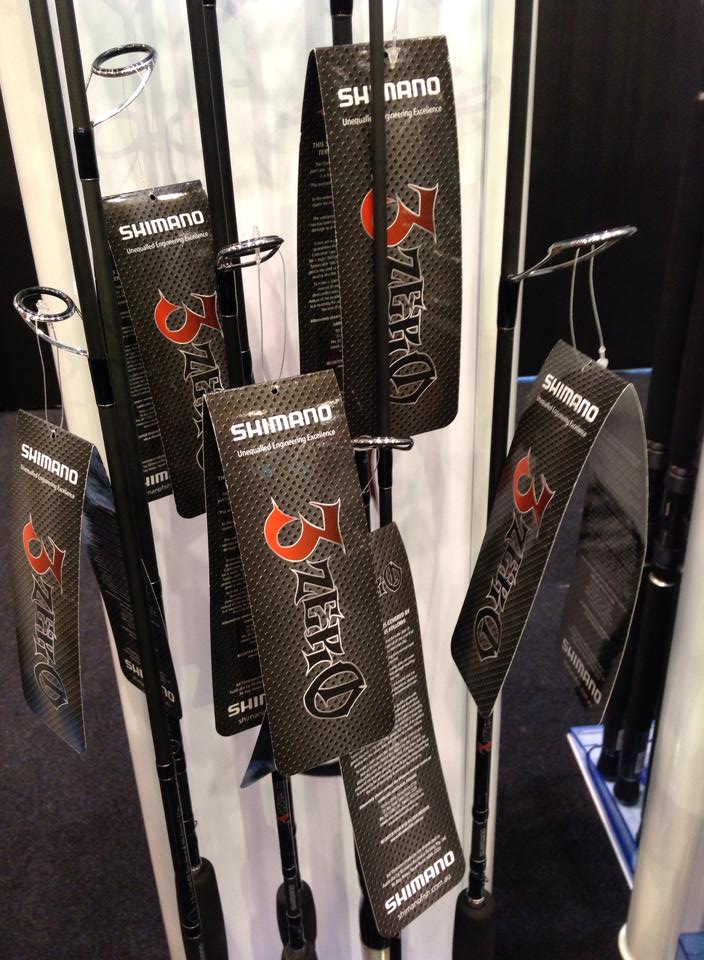 The NEW 3 Zero range will offer outstanding value with high quality fixtures at affordable prices…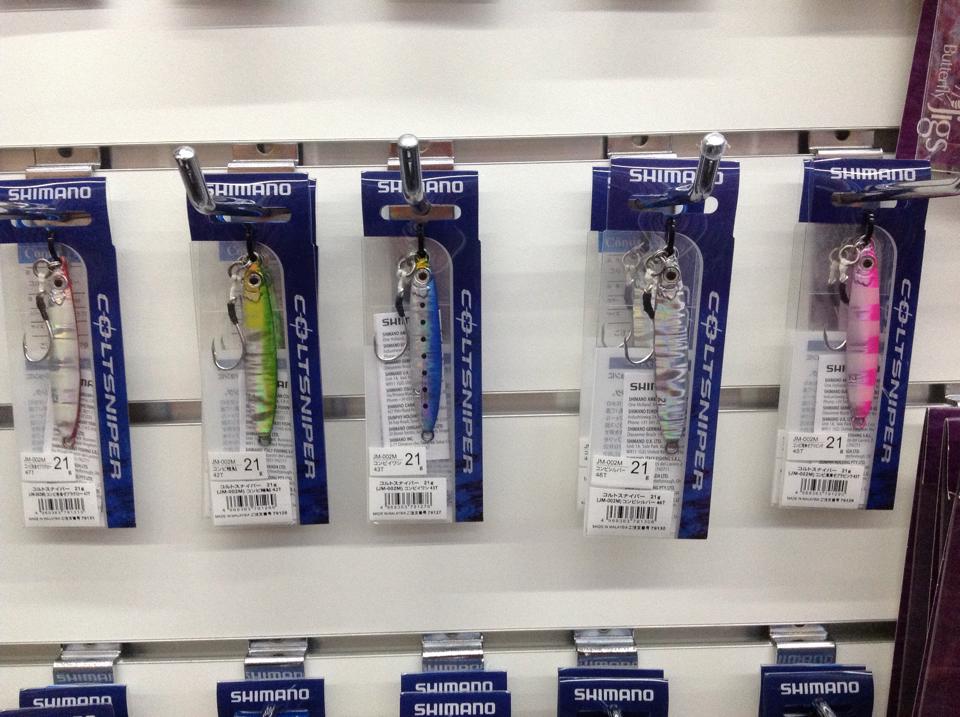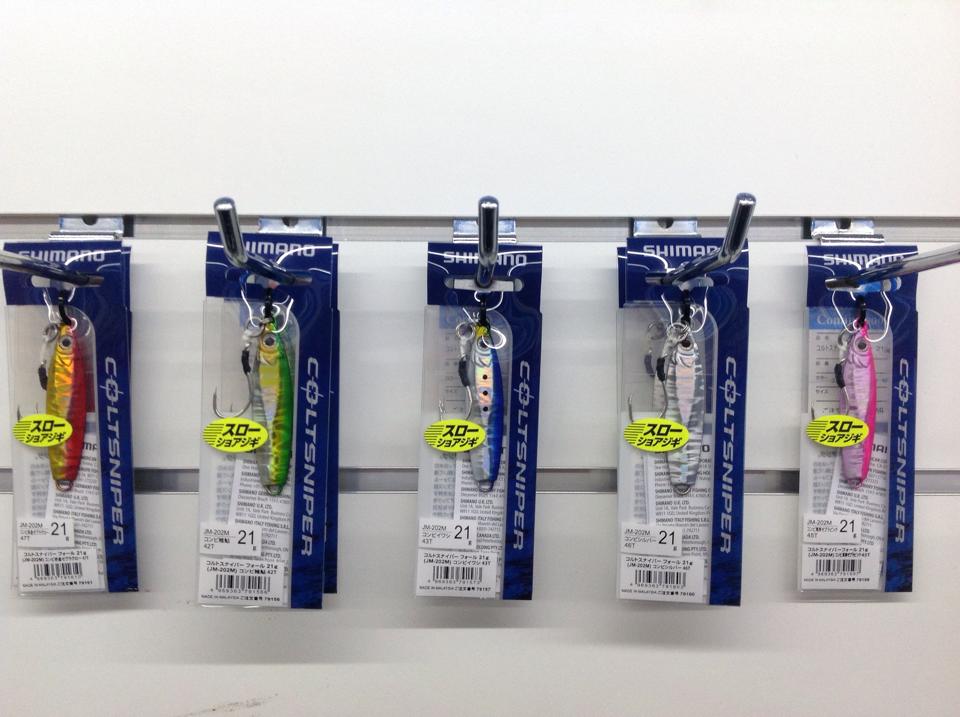 Micro Jigging is going to be BIG this year with the great NEW Shimano range of Coltsniper Micro-Jigs which come in both a "centre balanced casting" range and "fall" ranges from 21- 55 grams with a great colour range as well .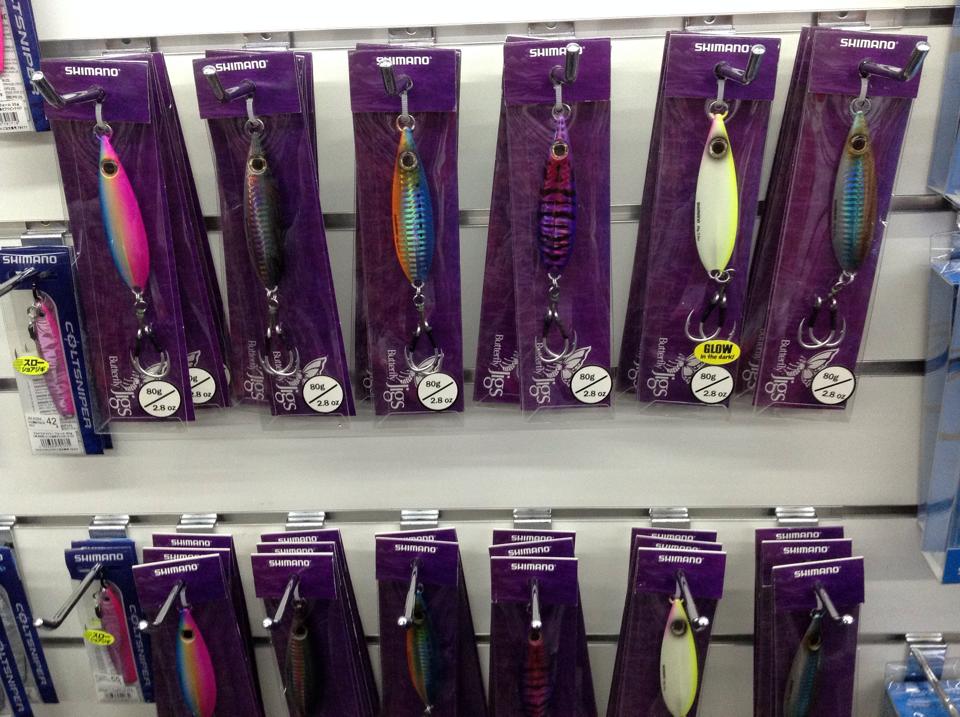 Check out the NEW "Flat Fall Butterfly" jigs for deeper water and larger fish available in 80-160 grams and 6 fantastic colours.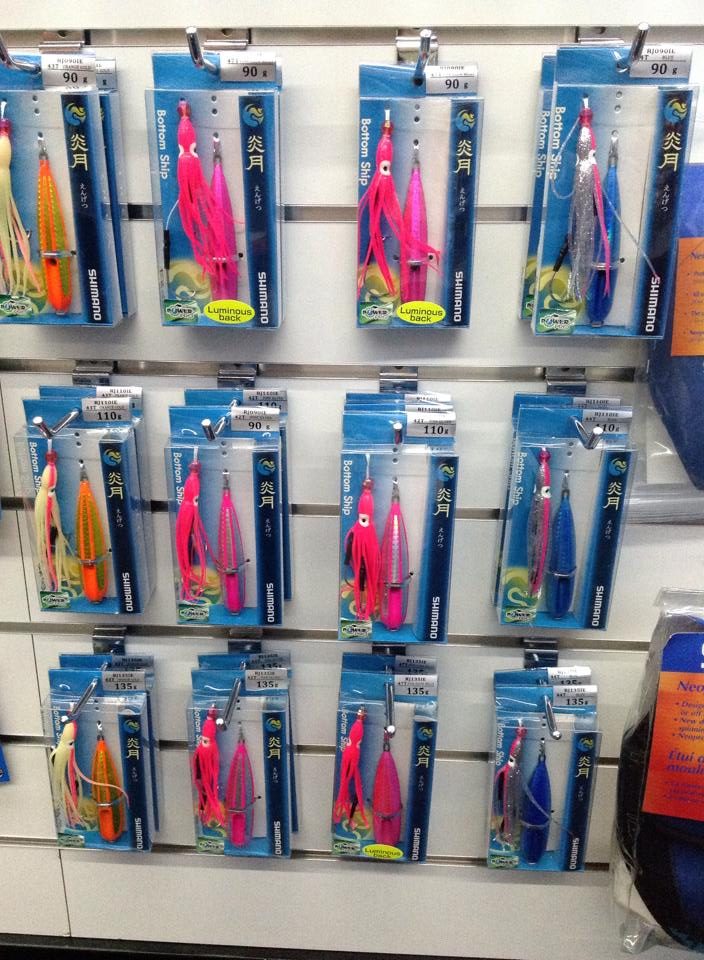 "Bottom Ship" lures are an exciting new "metal and skirt combo"  designed to be slowly jigged to the bottom similar to the popular Lucanus jigs only larger. Available in three sizes ( 90, 110, 135 grams ) and four colours…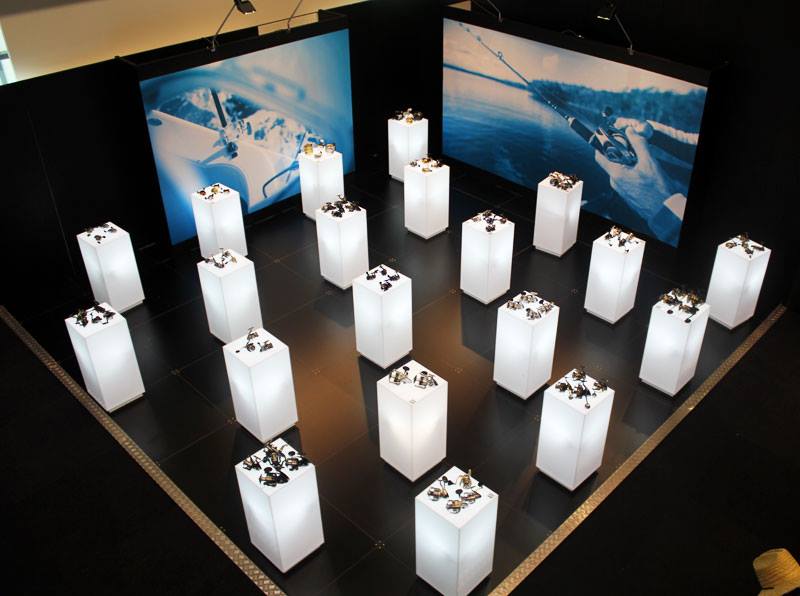 Shimano released a number of exciting new reel models at this years show…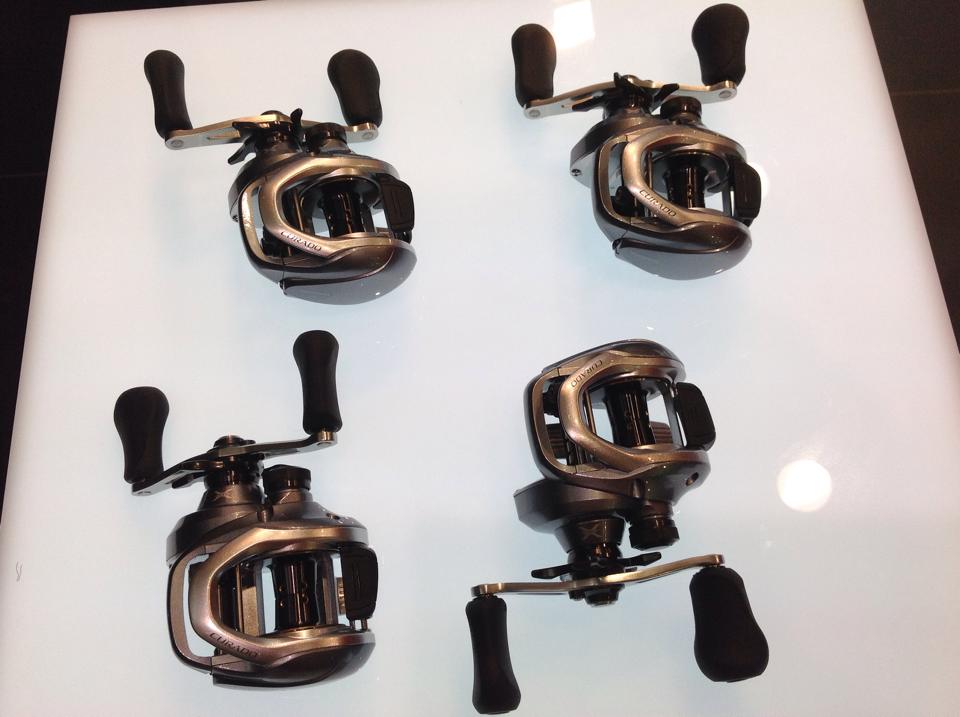 How Cool are these – The NEW Curado I Baitcast Reels


How could the Shimano Curado bait caster possibly get any better? Well, every couple of seasons it seems it just does! The latest Curado release, the I series, see this evergreen reel tricked up even further, taking design and performance characteristics to a whole new level. X-Ship is a big inclusion. Supporting the pinion gear at both ends with two of the five SA-RB bearings the reel comes with, bigger drive gear and increased gearing efficiency results in ultra-light rotation of the swept aluminium handle — even when hooked up. Another new feature is the Stable Spool Design or S3D, whereby balanced and uniformly thin wall construction throughout significantly reduces spool vibration. This delivers an incredibly smooth feeling when casting or retrieving. Like its predecessors, this is a sweet casting reel. An Escape Hatch side plate grants easy access to the SVS Infinity Braking System for making adjustments when lure sizes and fishing conditions change. The Cross Carbon drag, easily adjustable via the aluminium star drag wheel, remains smooth under a range of settings and can be pushed as high as 5.5 kilos, which is a lot of stopping power for a small bait caster. Additionally, there is a choice of high or performance gearing in right or left-hand wind to keep the southpaws happy.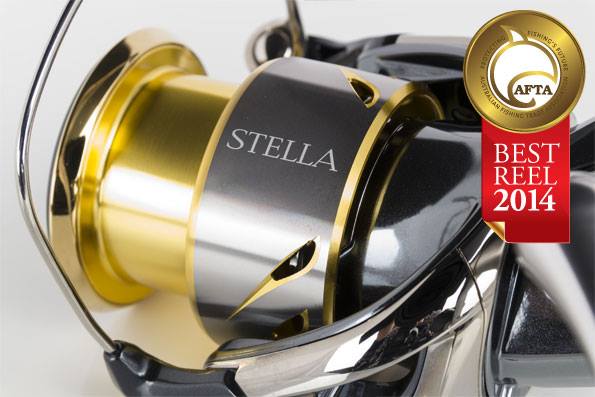 The Shimano Stella FI 2500 won the AFTA 2014 BEST REEL AWARD!

The Stella FI has all the latest new technology.

➞ The Micromodule gear technology delivers a new level of smoothness and reduced vibration.

➞ S-Direct Gear meaning more precise gear component alignments.

➞ Core Protect allows the Stella FI to be fished in any environment without being affected by sand, dirt, or water.

➞ G Free Body which gives you less winding fatigue.

Each Stella FI has 13 SA-RB bearings and an all-new design anti-reverse bearing which generates less friction and lighter handle rotation. There's so much more to talk about this reel, but for you to really understand its greatness, go into your local Shimano stockist and just give the reel a wind.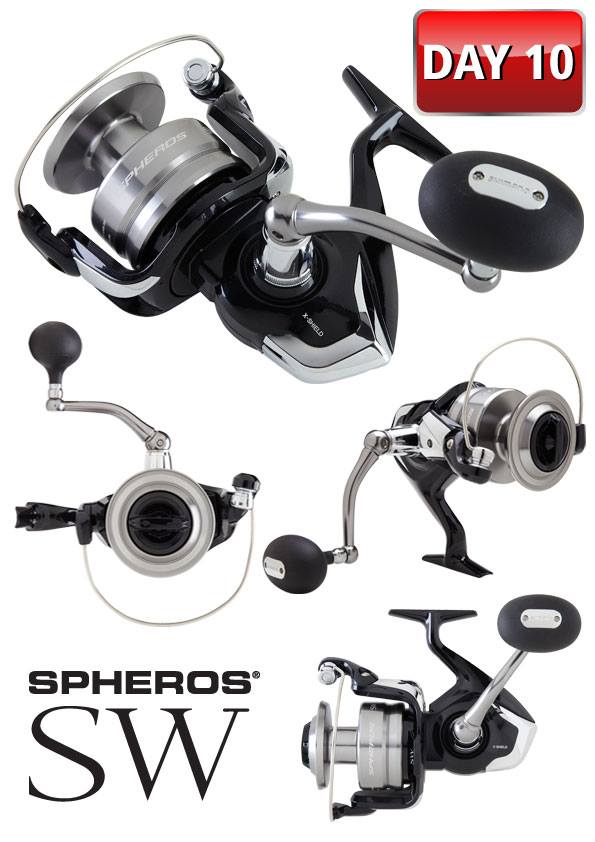 The AWESOME NEW SPHEROS SW Range – 5000 to 20,000 models – With its known durable design to handle the salt, the new Spheros SW spinning reels offer even more angler confidence with new Shimano 'SW Concept' features. In sizes for off the beach, inshore action, and blue water use.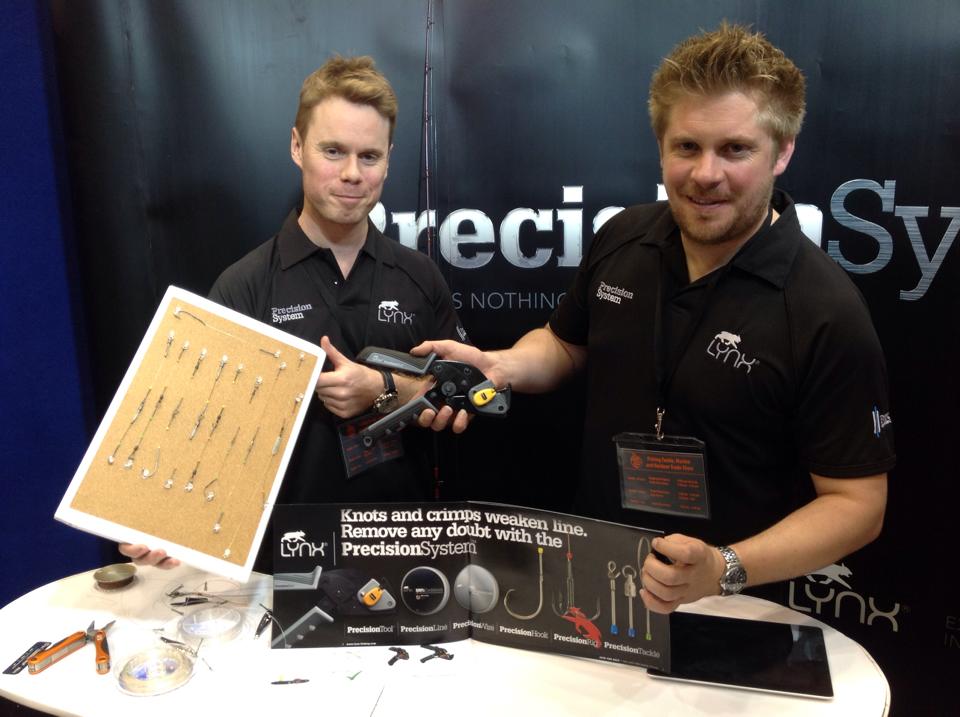 One of more interesting releases was the Precision System from UK company Lynx. This innovative tool provides 100 per cent strong connections with a selection of innovative rigs to suite….
Doug Phillips – Tonics founder showing off the features of the new NEON lens for sight fishing in shadows, fog and cloud, and for dawn and dusk fishing of all types.

It shares its high-tech optics with all of Tonic's growing range of lightweight polarised optical glass lenses, and has a unique light copper colour made of four colour filter layers.

Doug Phillips said people were amazed by Neon's ability to seemingly act as a light source.

"People say Neon lenses actually light up what they look at, and yet the coatings also set a new standard for reducing glare and increasing colour separation," he said.

"Serious anglers love Neon for its ability to give them a clear view of the fish when the ambient light is limited but there's still glare to be cut through.

"It's all down to the latest in 21st century Japanese optics, which is what gives Tonic its unbeatable optical performance and all-day comfort.

"Our unique de-centred VistaView lens gives distortion-free viewing at any angle, and our scratch resistant UltraOptic lenses are just 1.8 mm thick, which makes them 30% lighter.

"Combined with our MultiCut full-spectrum anti-reflective coating and lightweight frames, this delivers fatigue-free vision in even the fiercest glare – people can hardly believe their eyes."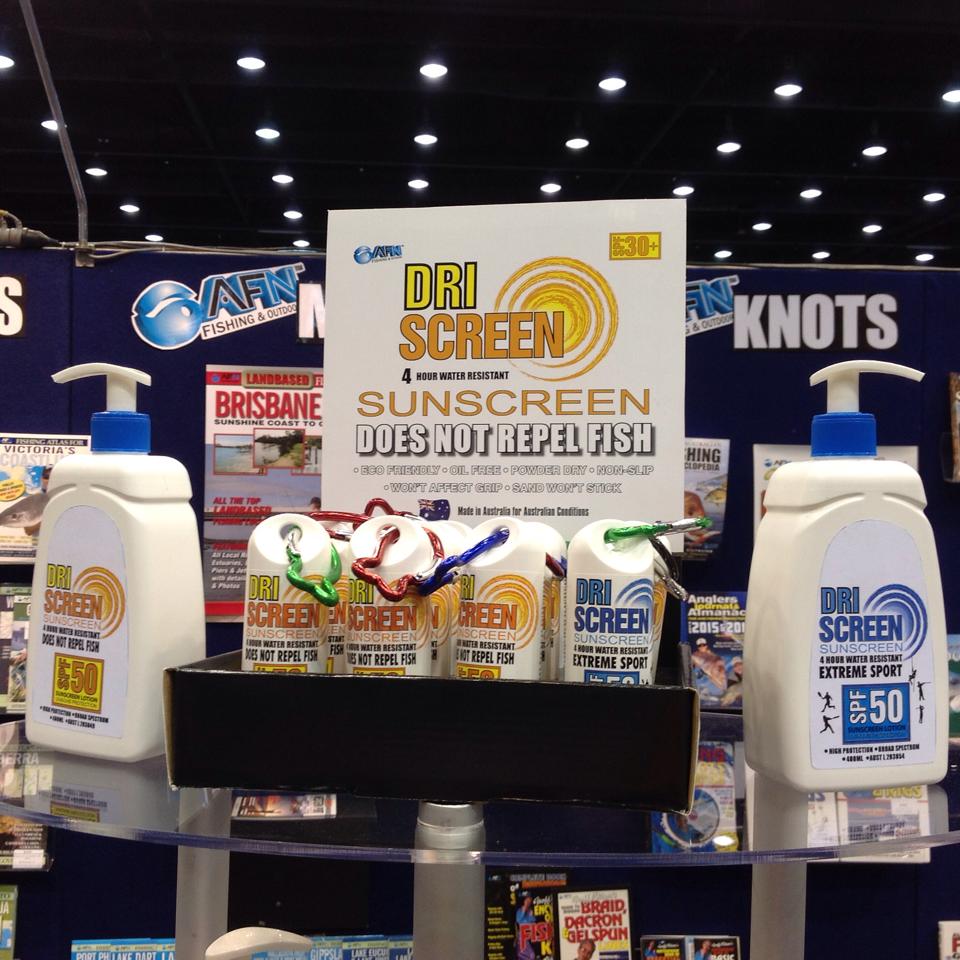 The best Sun Screen I have used to date " Dri-Screen" is now available in a large pump bottle which will be great for keeping on your boat.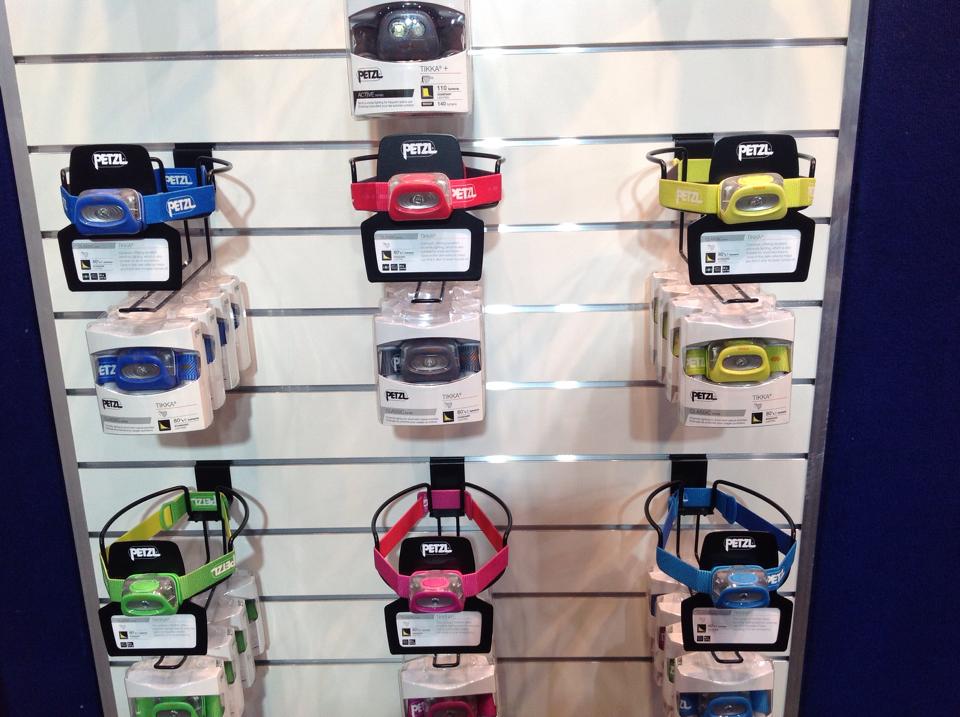 I have always been a BIG fan of Petzl headlamps and had to order a couple of the new TIKKA + models.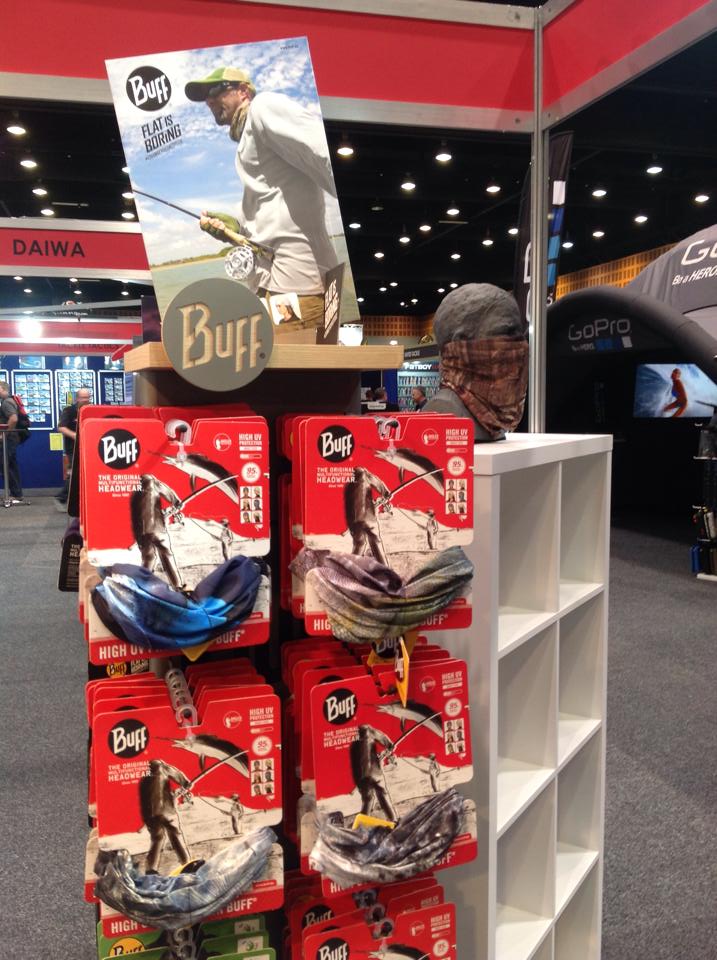 While Shimano will have some new "Shades" this season there was no shortage of Buff Designs on show as well…

So much tackle – so little time… 
#AFTA #Shimano #Squidgy #Scotto #FishingWithScotto