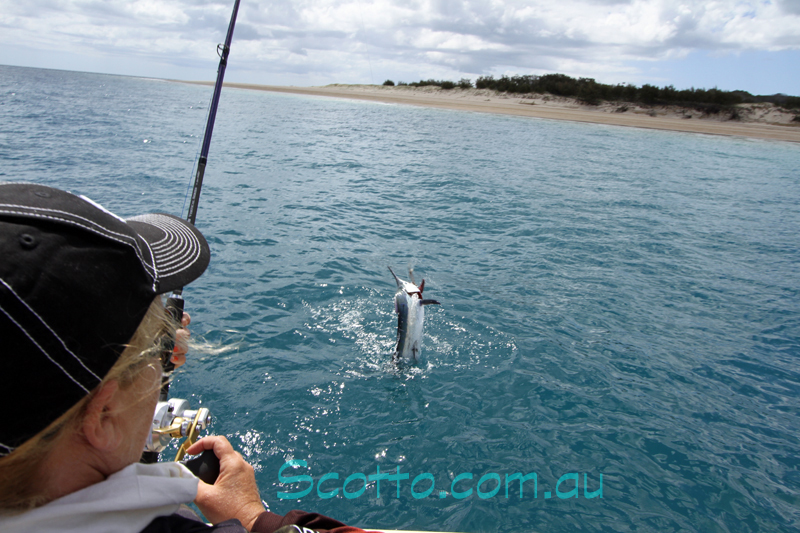 Katrina & I had our first run for a marlin on the October long weekend after noticing the water quality. There has also been good numbers reported just North of us during September as well. Running a daisy chain and two skipping gars on circle hooks we raised and hooked our 1st marlin for the season around 11am just off Roonies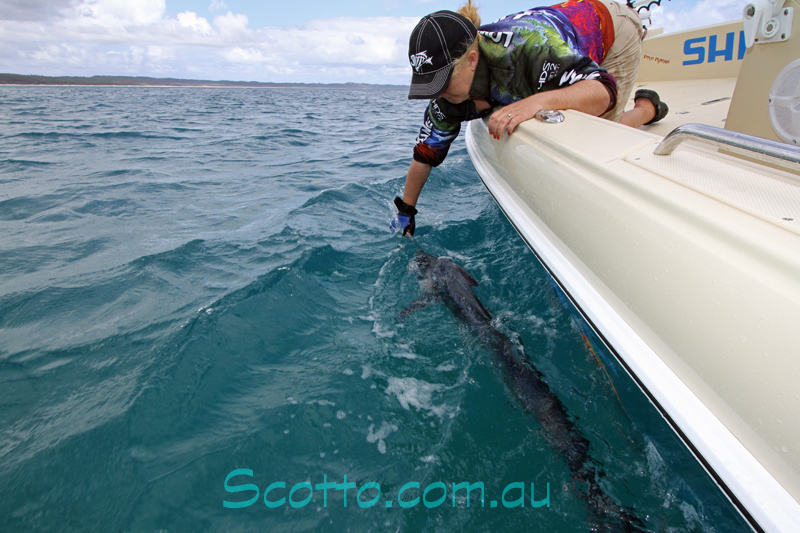 Katrina releasing her 2nd black marlin to date in Hervey Bay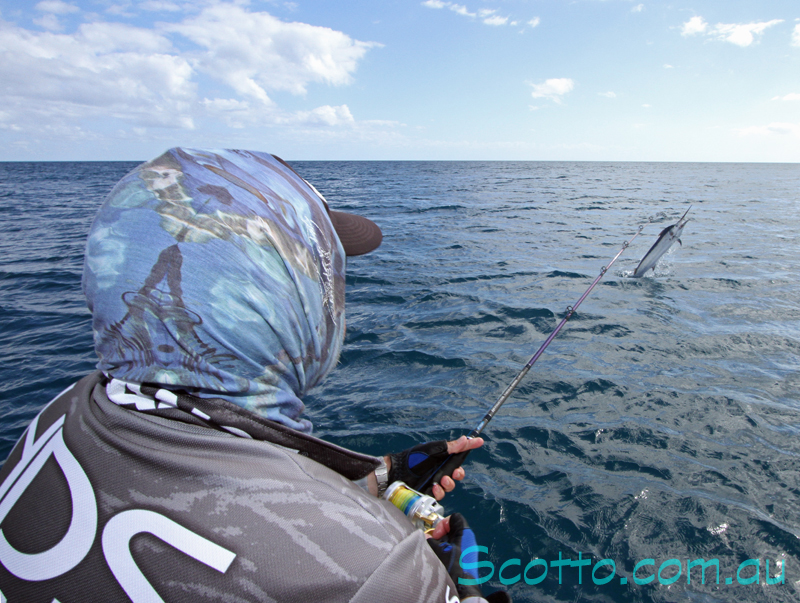 We quickly raised a second fish with-in minutes of releasing Katrina's again on a skipping garfish rigged on a circle hook  !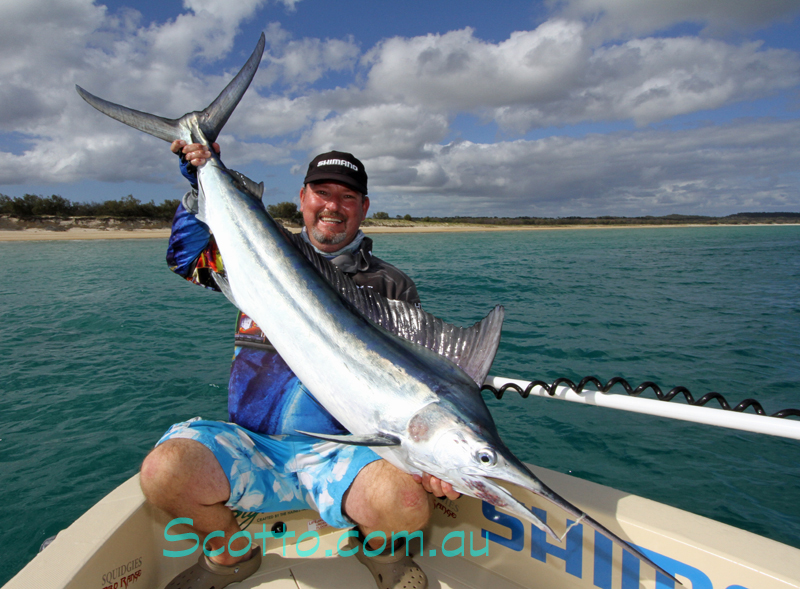 It was a better than average fish as well around 25kgs – and I know that holding them out of the water for a shot like this may not be the best for them…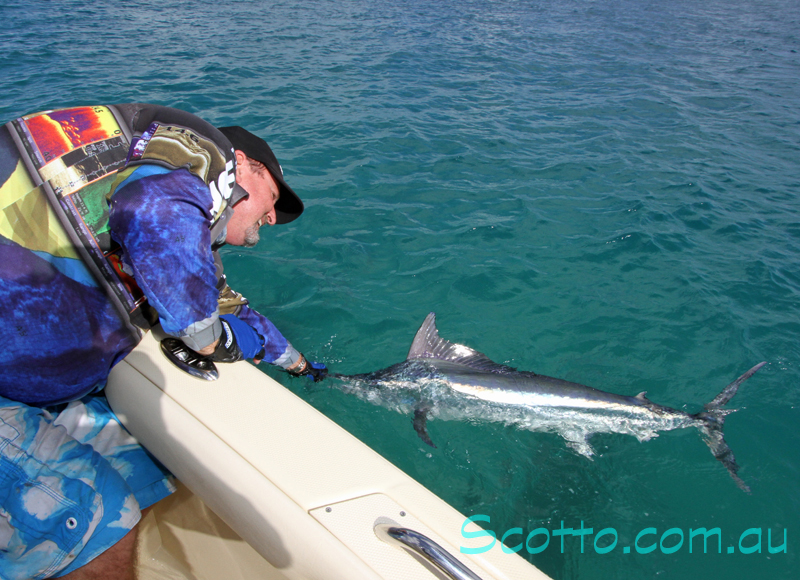 I can assure you that we do handle our fish carefully and always get them back in the water quickly – with this one swimming off strongly after a short swim alongside the boat back into deeper water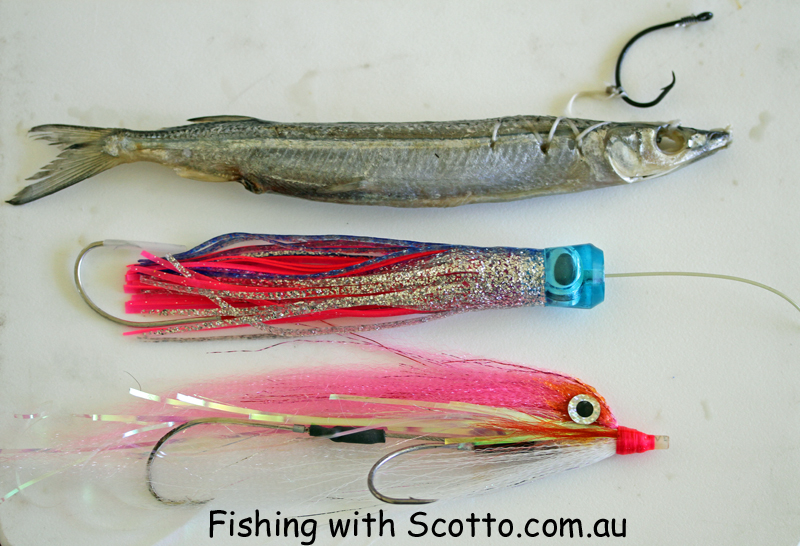 We have used all of the main techniques for chasing these little blacks from trolling pushers , to rigged baits both dead & alive and flyfishing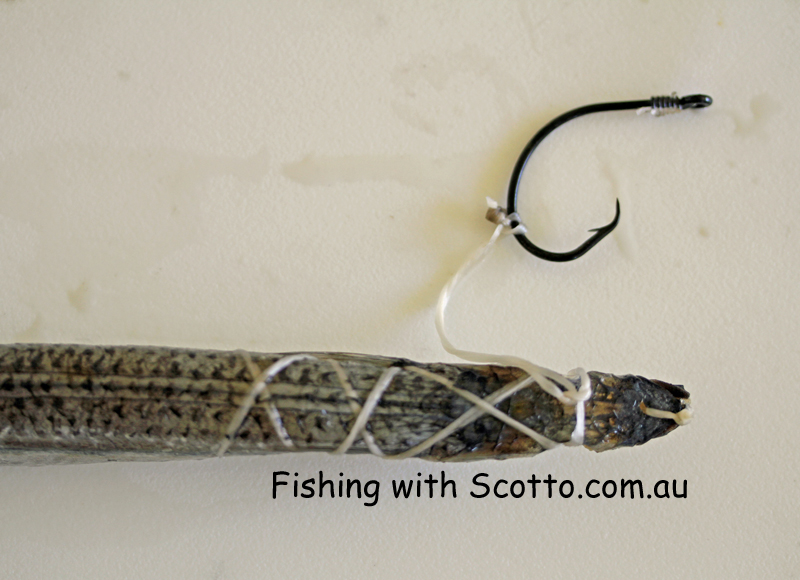 This rigged skipping garfish rig using an  Eagle Claw Sea Hooks Light Wire L2004EL 8/0 circle hook has produced our best conversion rates when run alongside a daisy chain teaser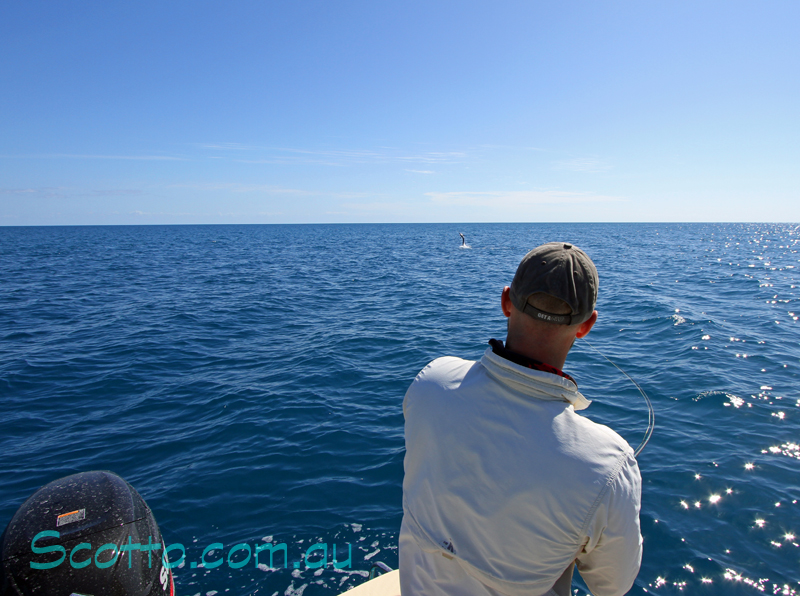 Next up we decided to chase them on fly with mate Trent Morgan keen to get his first one – which didn't take us long to get connected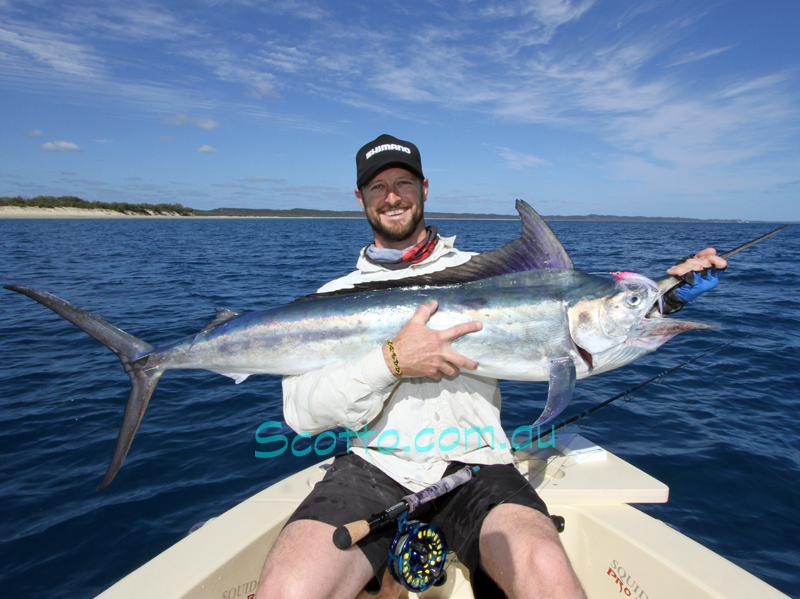 There is nothing quite like chasing bill fish on flyfishing tackle – Treno with his 1st marlin on fly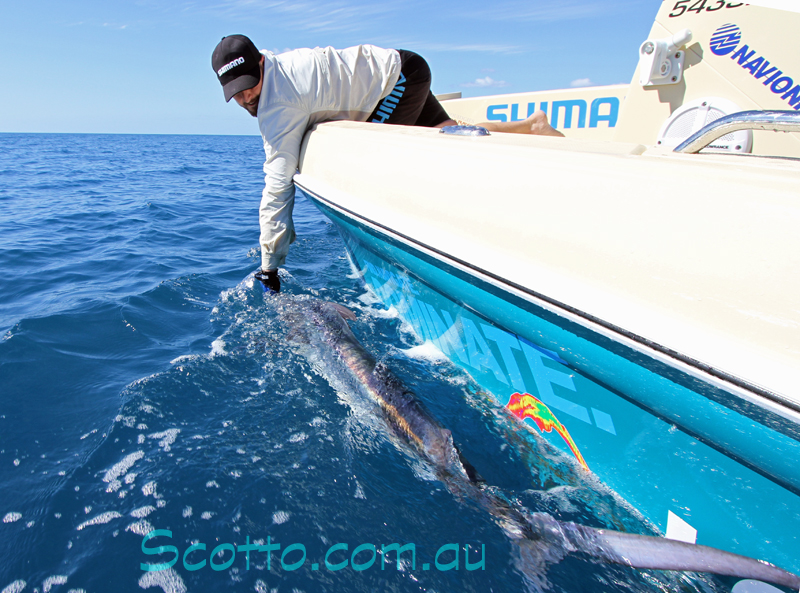 If you handle the fish carefully and only hold it out of the water for a very short period of time they can be released in good condition ….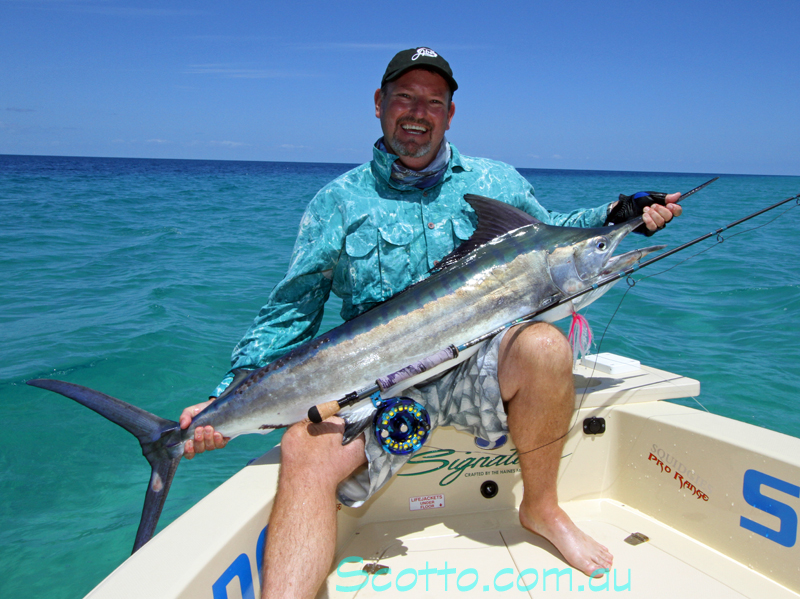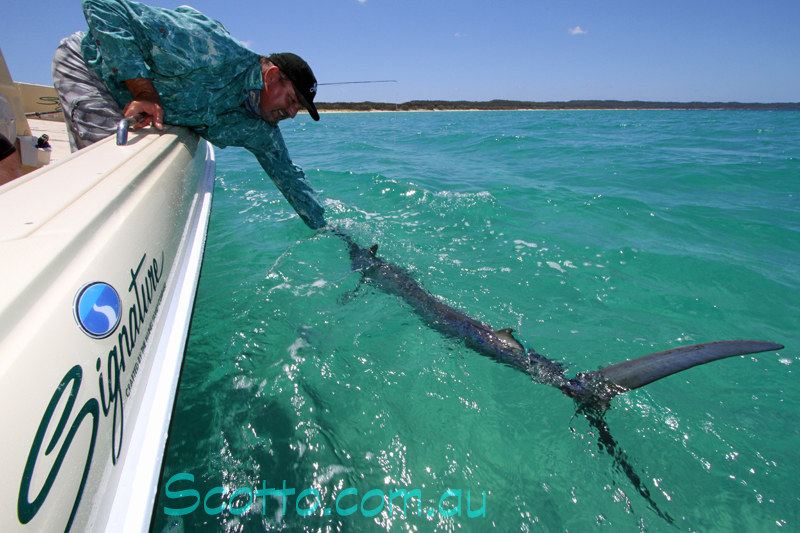 We had some EPIC days on the water during October & November with as many as 15 fish being rasied / sighted free swimming on the flats in a day !
The bite peaked during the first week of November and all but finished during the 1st week of December with the numbers virtually disappearing after just about every fishing film crew in the country had been an experienced what was the best run of marlin we have seen in Hervey bay to date !
No where else on the planet can you sight fish to juvenile black marlin on gin-clear flats in only a few metres of water !
How Good Is Hervey Bay – Scotto