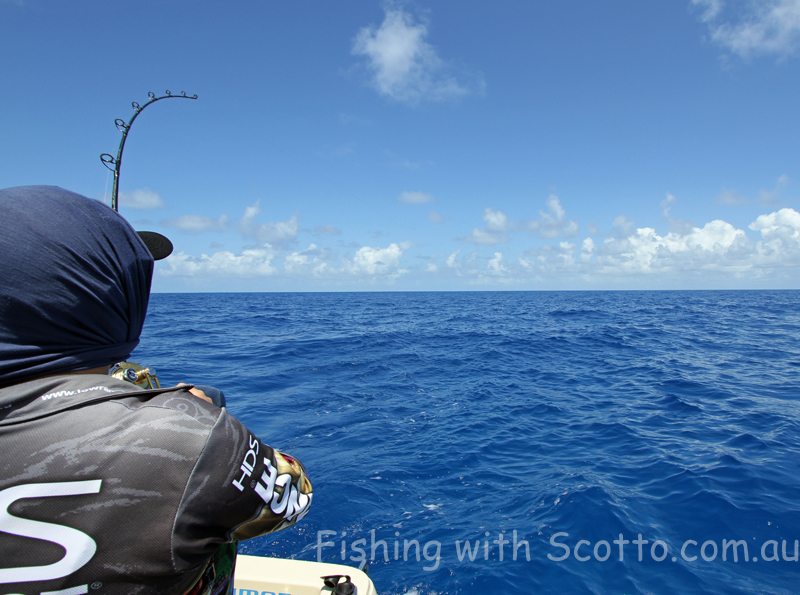 With a glamour weather forecast and a break in work Katrina & I decided to do our first over- nighter and fish the top of the Break Sea Spit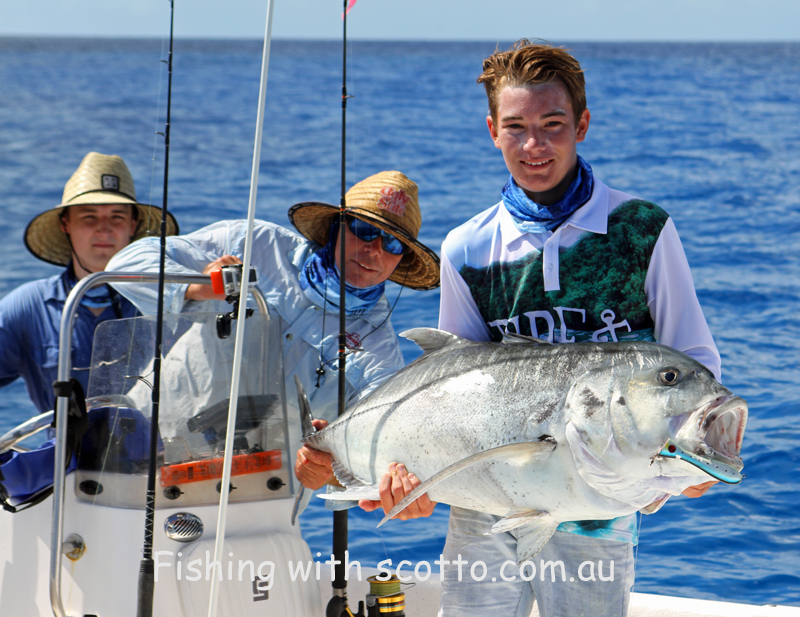 We ran out there in good company with local skipper Paul Johnson with his son Levi scoring this great GT straight up !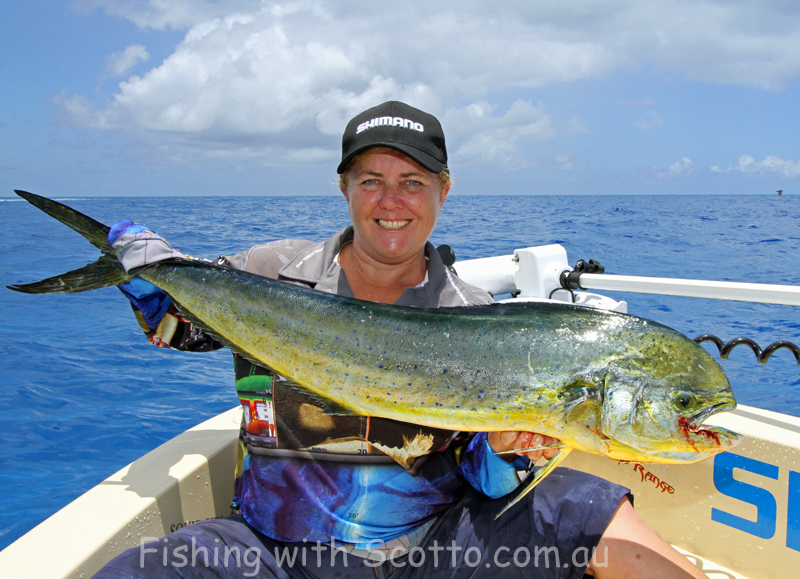 After a monumental wipe out on 80lb popping gear while fishing one of the most kaotic bait balls I have ever seen – we came across a pod of dolphin fish feeding in the surface on a bait ball in 7 metres of water ! We quickly pit out a couple of little pushers and it didn't take long before Katrina hooked and landed her 1st beautiful dolphin fish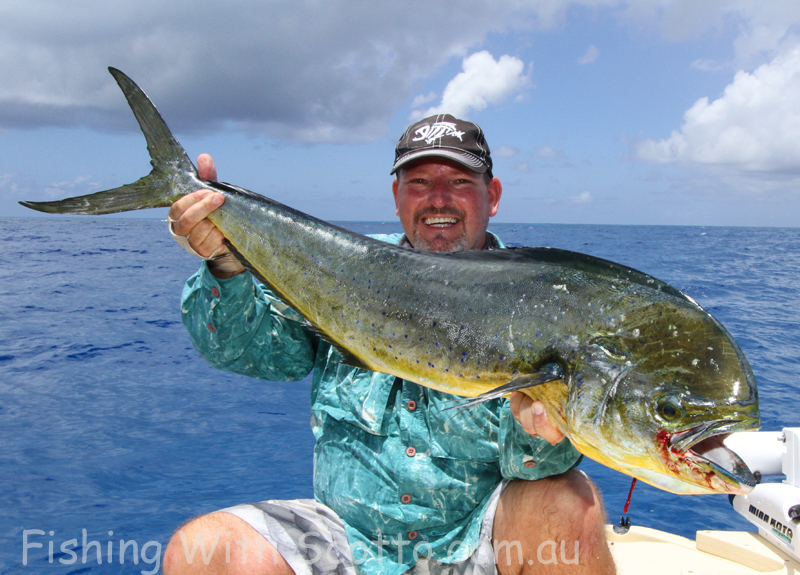 This was one of two we landed from a double hook up which provide a little more kaos for the morning !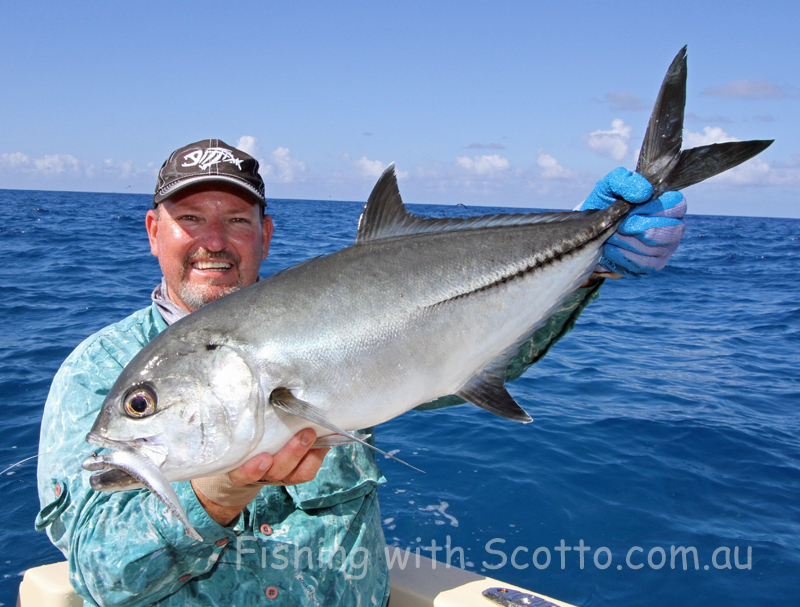 These Big Eye trevally provided plenty of fun through out the day as they busted up on bait balls !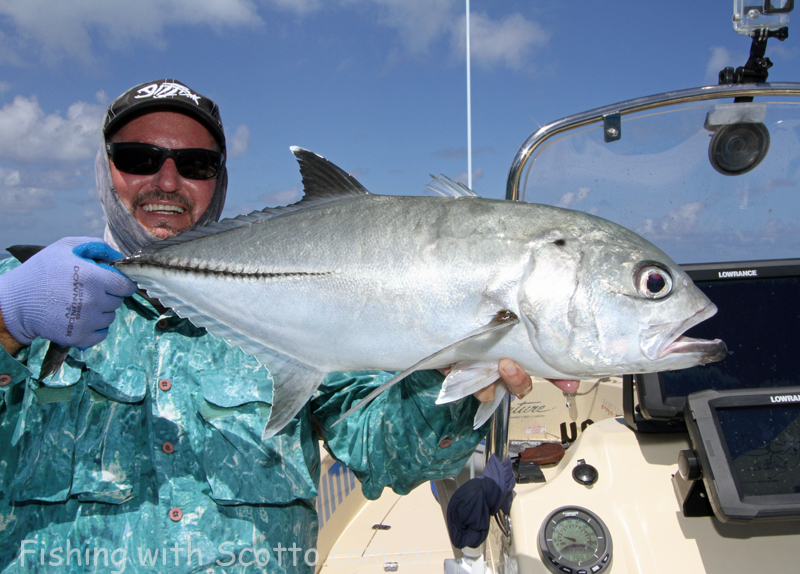 And another Big Eye on the Squidgy Whipbait !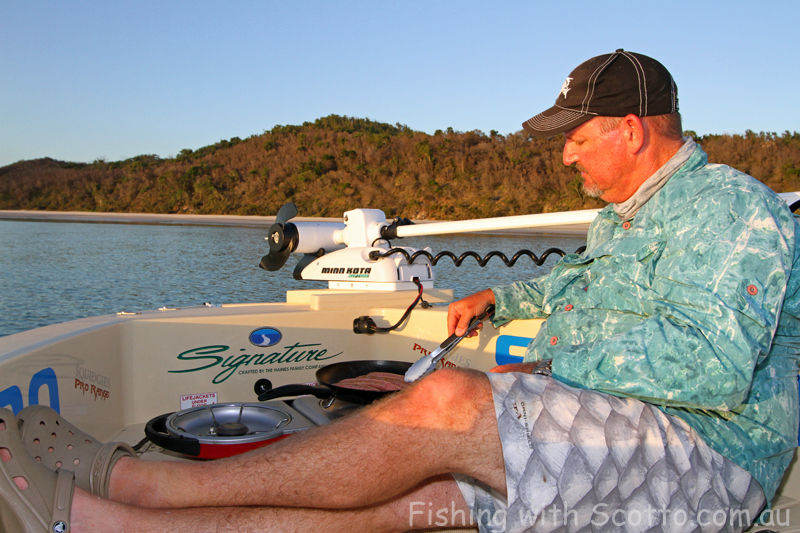 We spent the night anchored up on the inside of Fraser Island & to coin the phrase "This is living"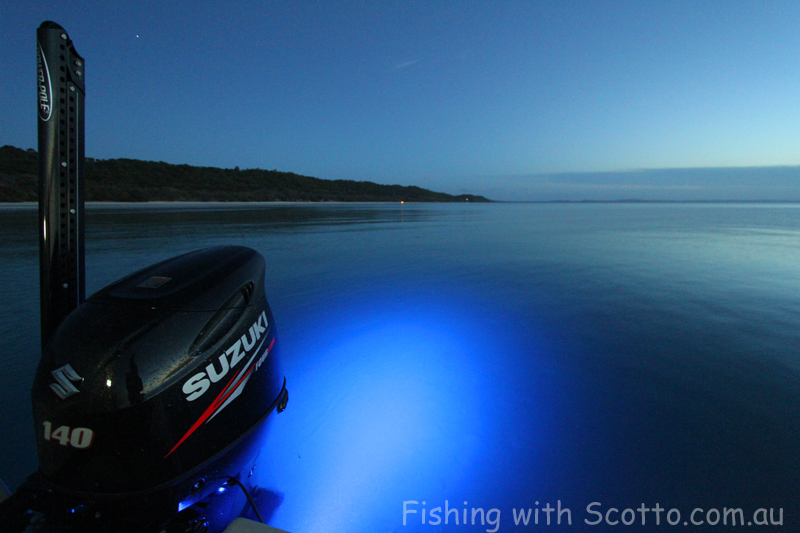 Beautiful Evening Light – with a bit of "bling"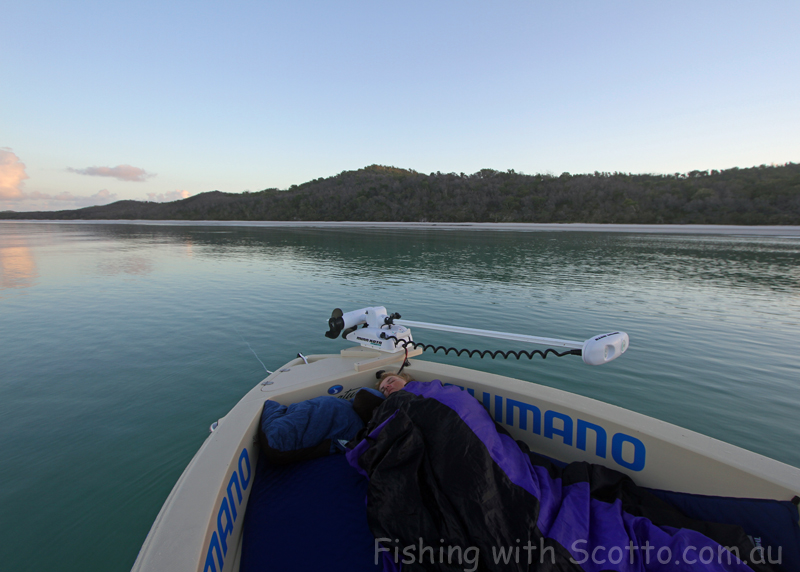 We designed the front casting deck on our Signature 543Sf long enough to comfortably sleep two for these trips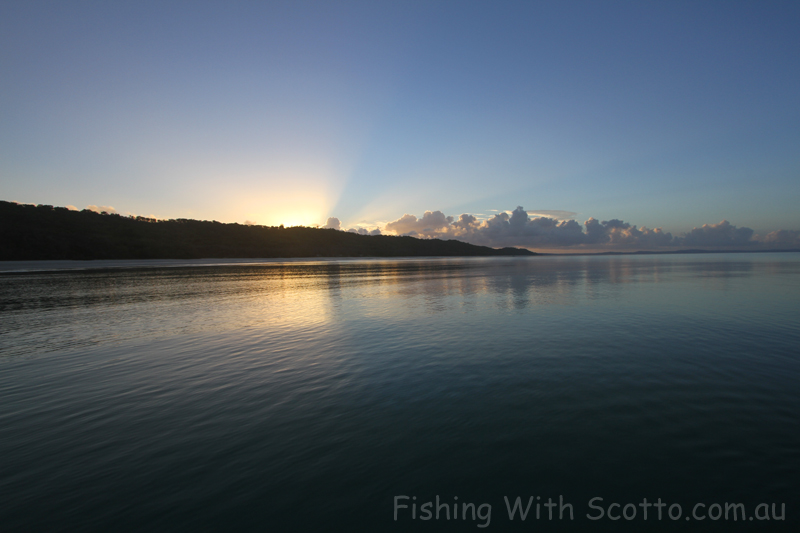 Dawn of another day in paradise – what will we chase today ……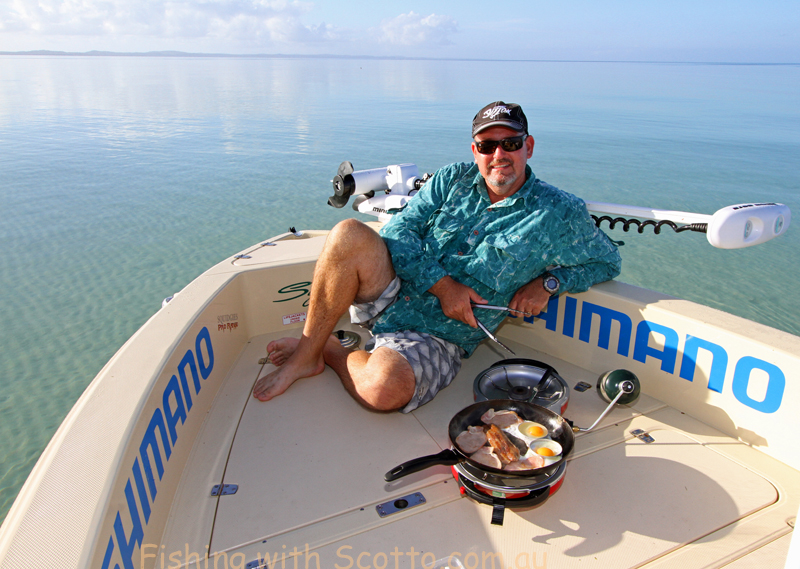 Nothing like starting the day with a BIG brekky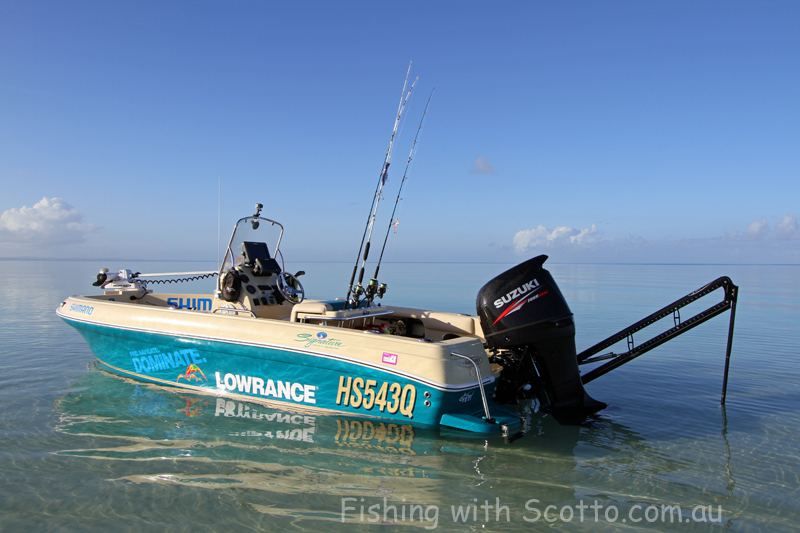 Our fantastic Signature 543Sf with Power Pole down – ending what was a couple of fantastic days on the water !
How Good Is Hervey Bay – Scotto