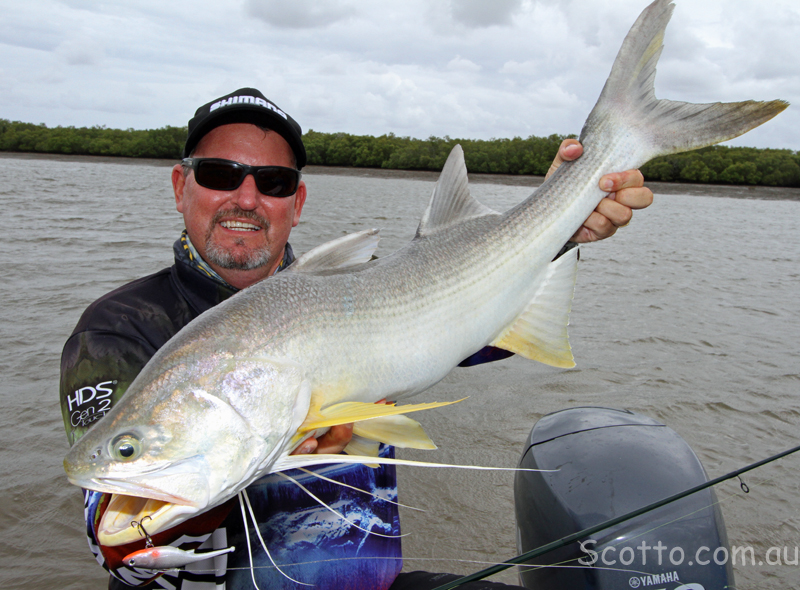 After what felt like months of howling SE winds with some reasonable rain periods the weather finally improved for the Easter break . I have been having quite good success on our local threadfin salmon & barra using Spanyid Sniper soft vibes this last season.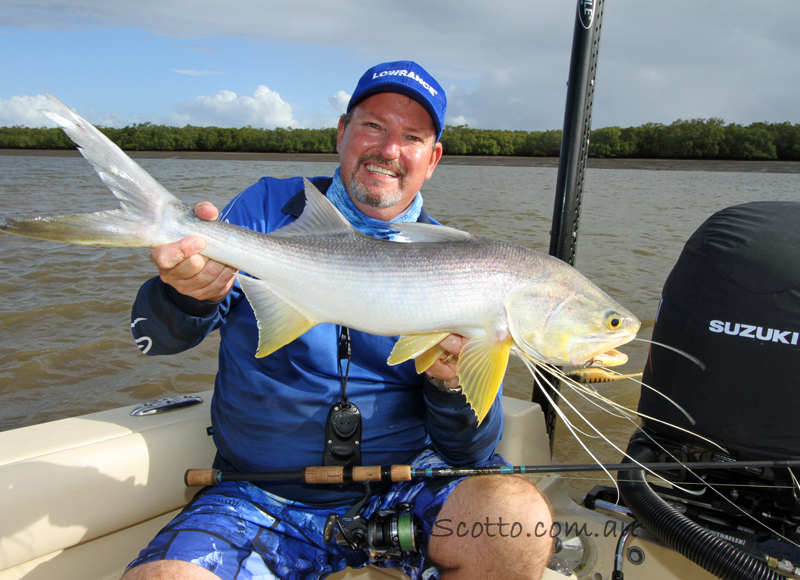 This one fell to a pink 12 gram Spanyid Sniper vibe fished on my favourite combo – G.Loomis NRX 852 with Shimano Aero ARC 4000 , 20lb Power Pro Super Slick with 40lb Ocea Fluorocarbon leader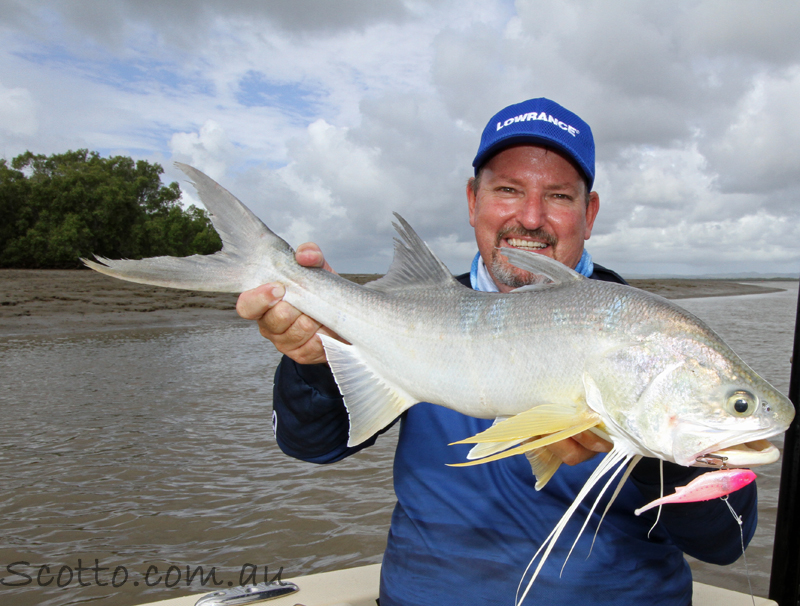 This salmon fell to a Spanyid Sniper 12 gram vibe in pink using a quick, short , sharp retrieve which has worked well while they are feeding hard on jelly prawns at the mouth of a small drain.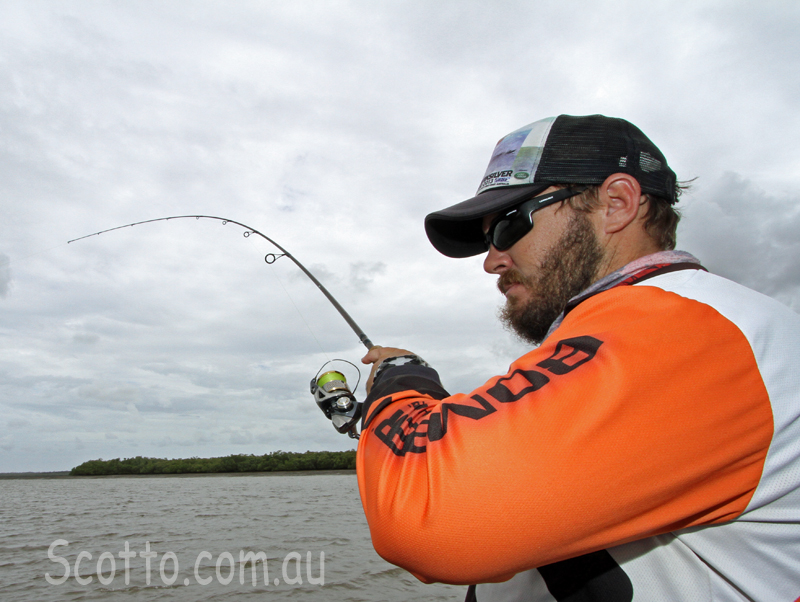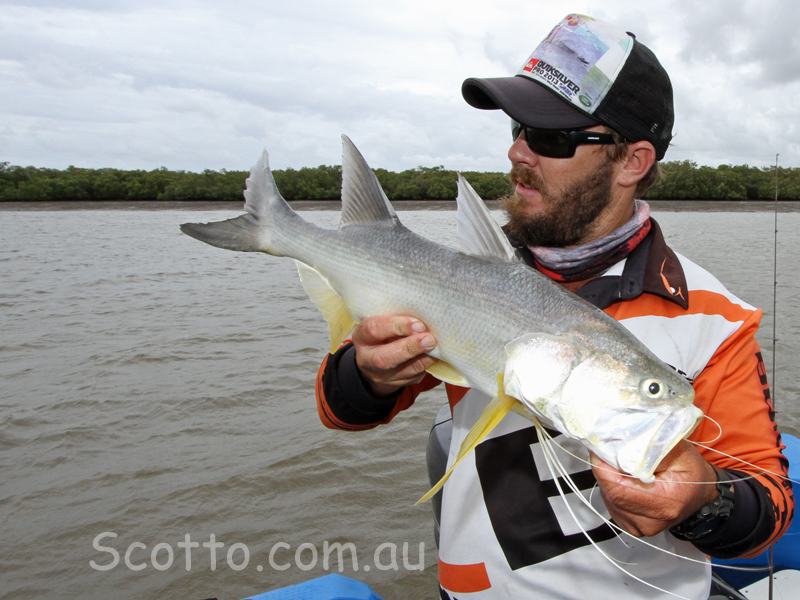 Local mate Nathan Nitschinksk has been instrumental in refining our vibing this last year with some fantastic fish falling to these versatile lures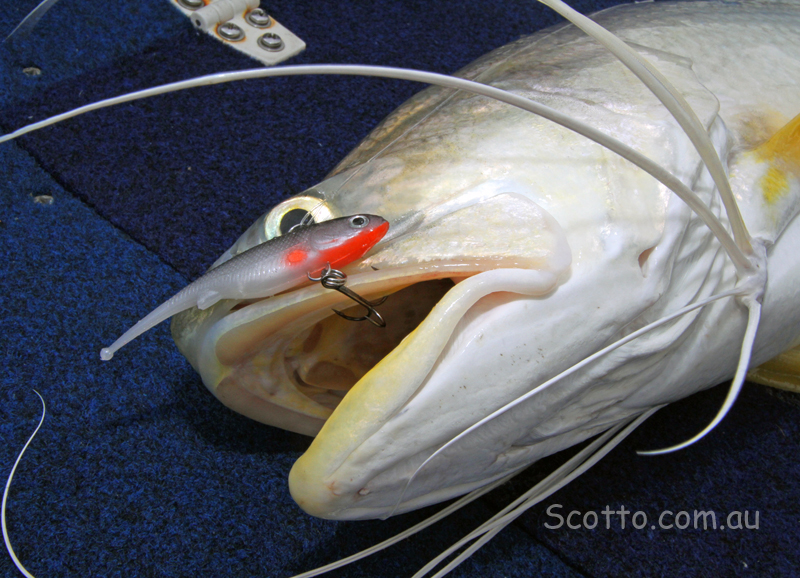 Close up showing the treble upgrade on this Spanyid Sniper to Owner ST-41BC size 4's on the 12 grams and #2's on the larger 23 grams size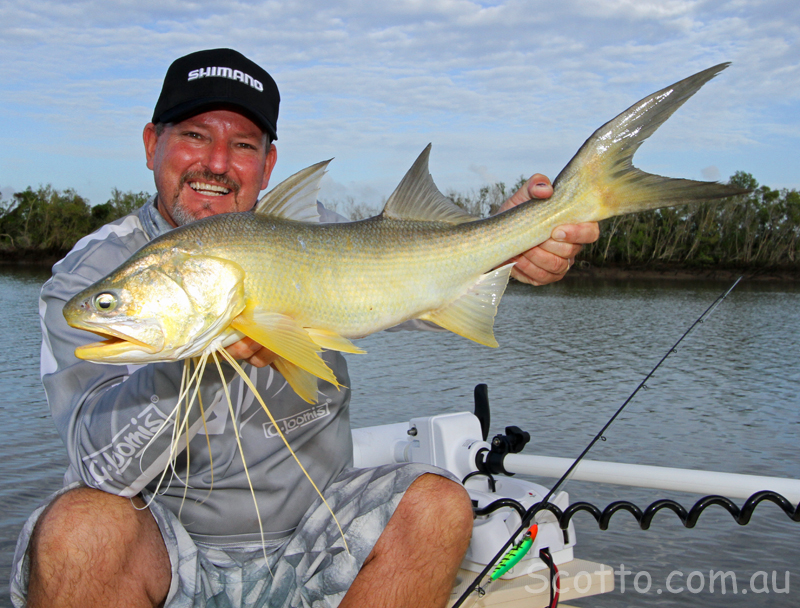 Mary River Gold ! This one was taken trolling while exploring for new water using Lowrance Gen3 Structure scan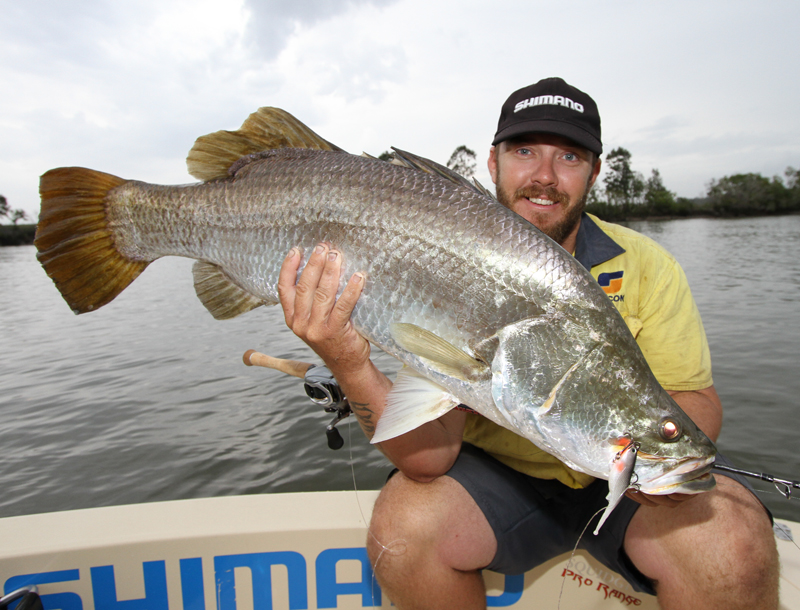 Nathan with over a metre of wild salty barra that fell to a 23 gram mullet coloured Spanyid Sniper vibe – Just imagine how good the fishing is going to become once our Great Sandy Marine Park is "corrected" and unrestricted numbers of commercial fishers STOP netting in our Yellow Conservation Zones !
You can read my full article on getting started with vibration lures @ www.shimanofish.com.au/articles/vibration-lures.html