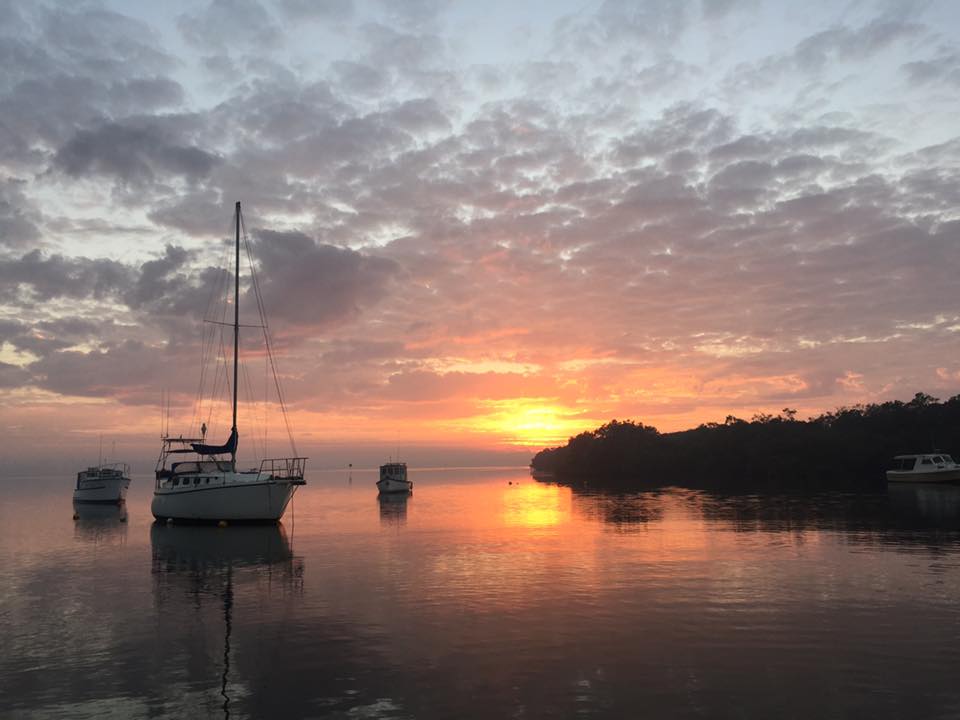 With a glamor forecast we decided to finally have a look out over the bottom bar of Fraser Island off Rainbow Beach/Double Island Point. The closest all tide ramp to Hervey Bay is at Big Tuan & then you just run down to In-Skip which takes around 20 minutes. So long as you have a swell forecast under 1 metre and light variable winds under 10 – the bat is easy to negotiate and we actually just went out across the Fishermans Gutter.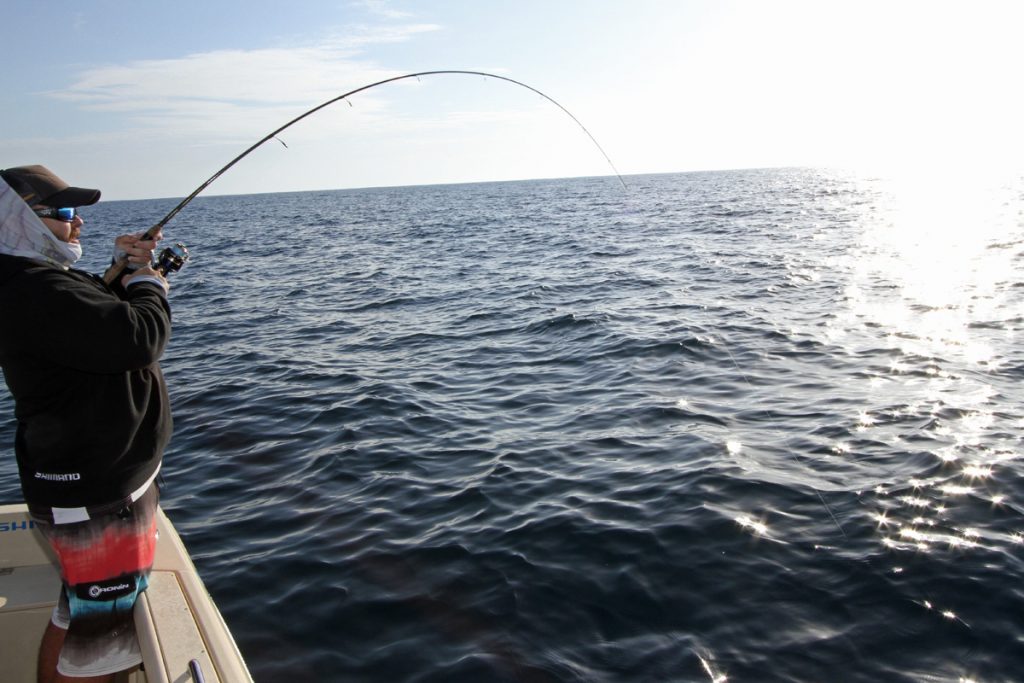 We sounded around with the Lowrance HDS Structure Scan until we found some solid bait shows and it wasn't long before we came across some snapper !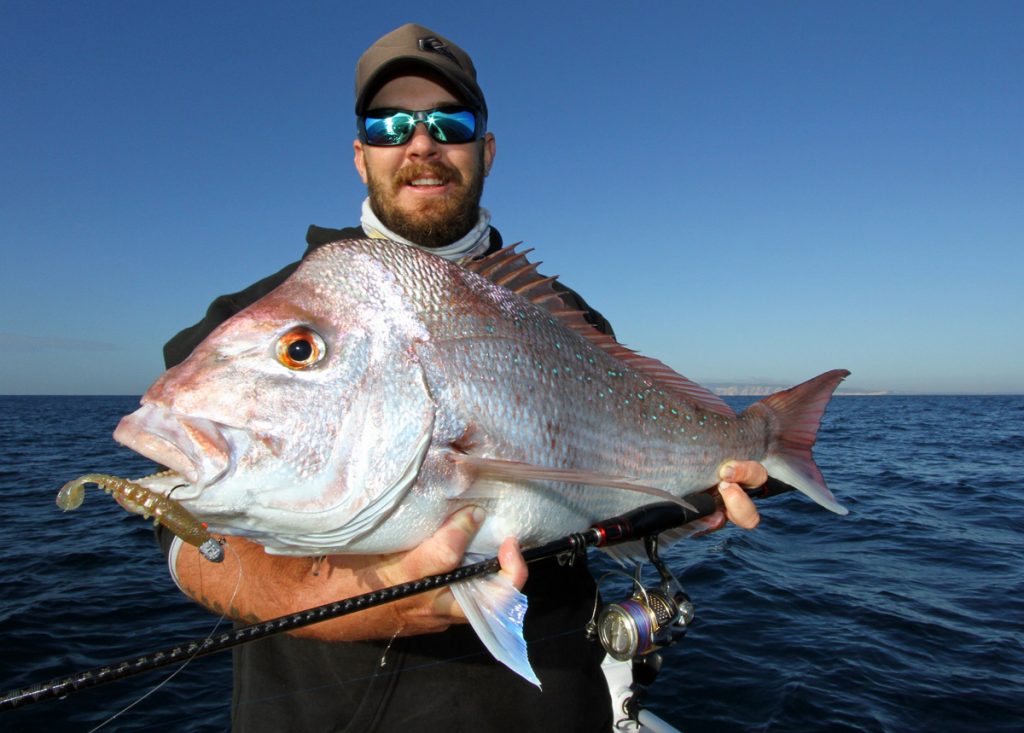 Nathan Nitschinsk put the 1st one in the boat on the new 80mm Squidgy Pro Prawn paddle tail in bloodworm !
This one ate the larger 110mm Squidgy Pro paddle tail prawn in Cracked Pepper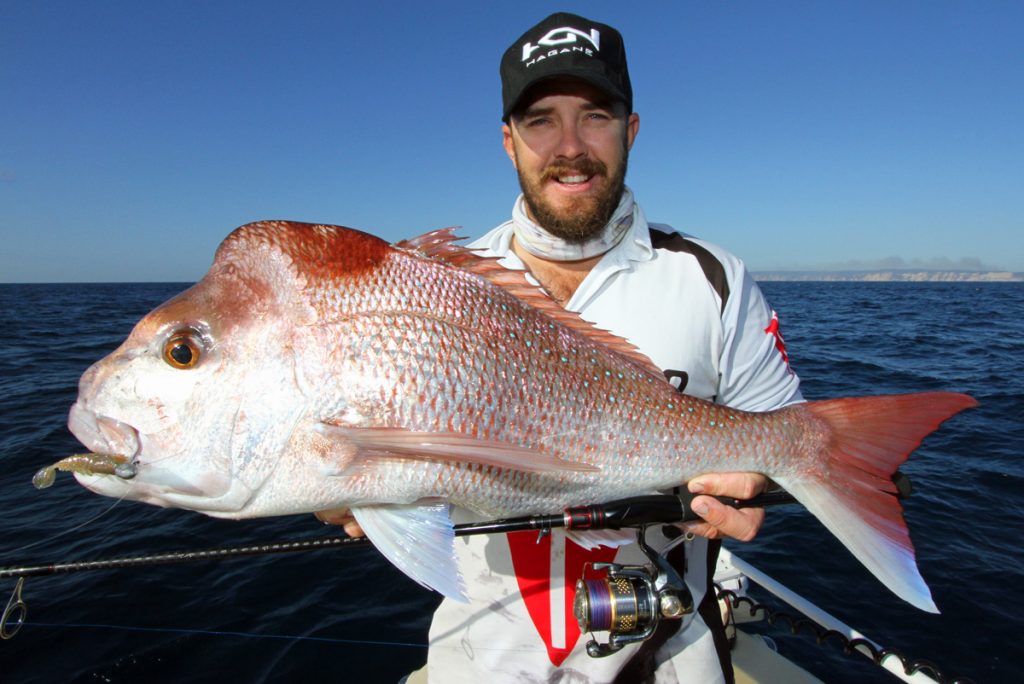 Nath with a beautiful 85cm Red on the light gear – Zodias 702M & Stella FE – 20lb Power Pro Depth Hunter & 20lb Ocea Leader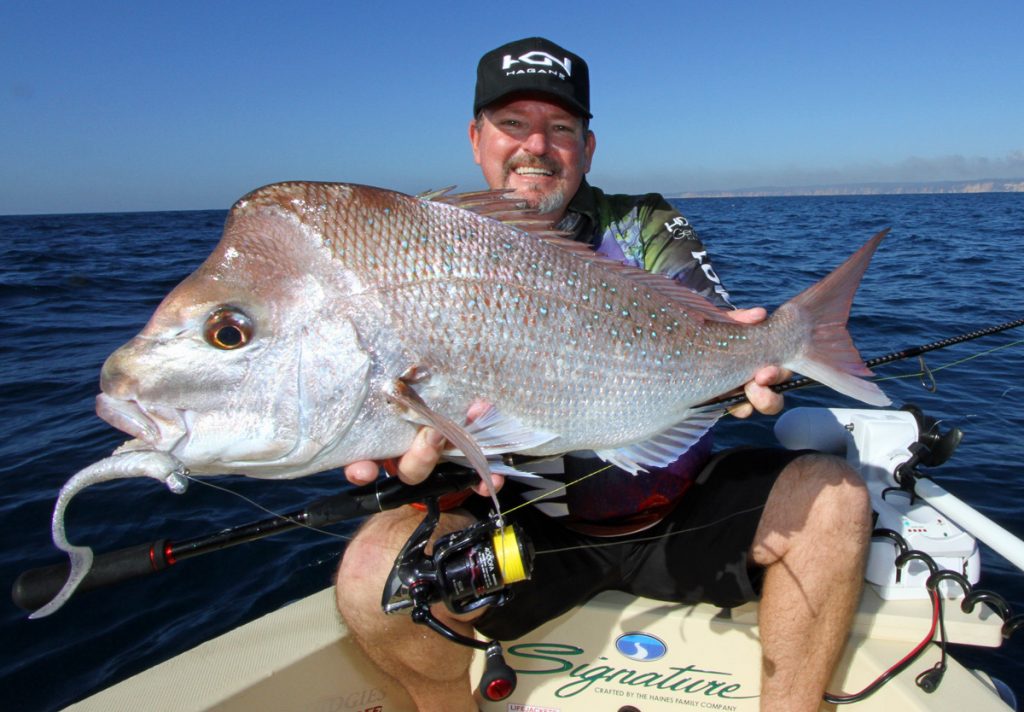 The 160mm Squidgy Pro Wriggler in white lightning is another favourite on the snapper !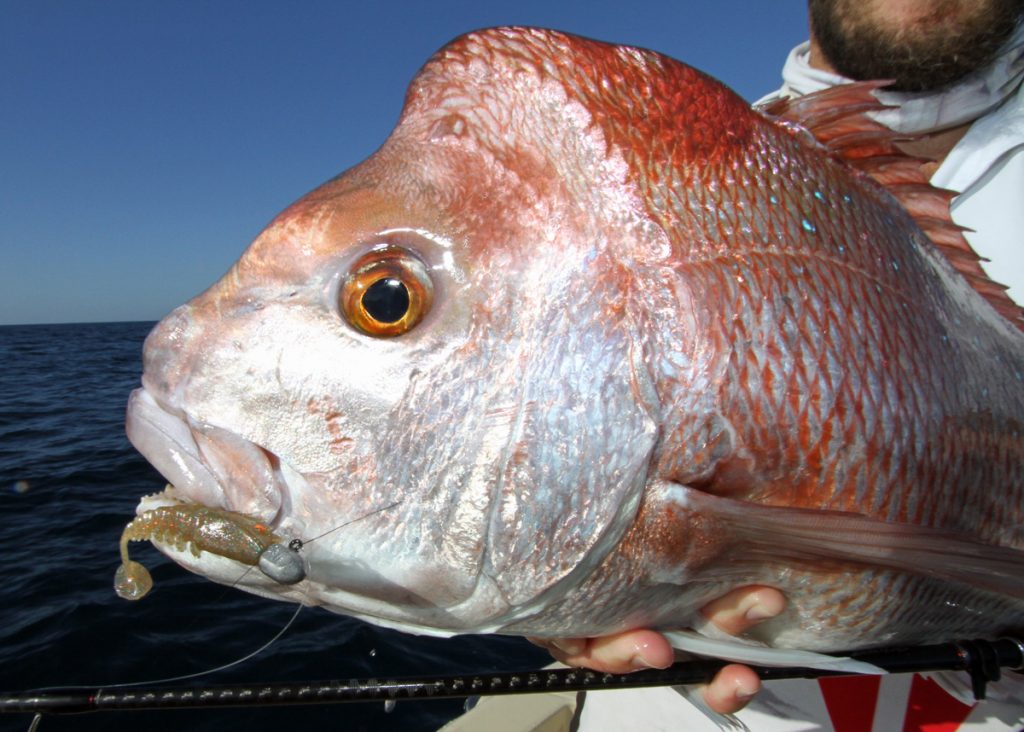 #gothesquidgy #squidgyproprawn #squidgysoftplastics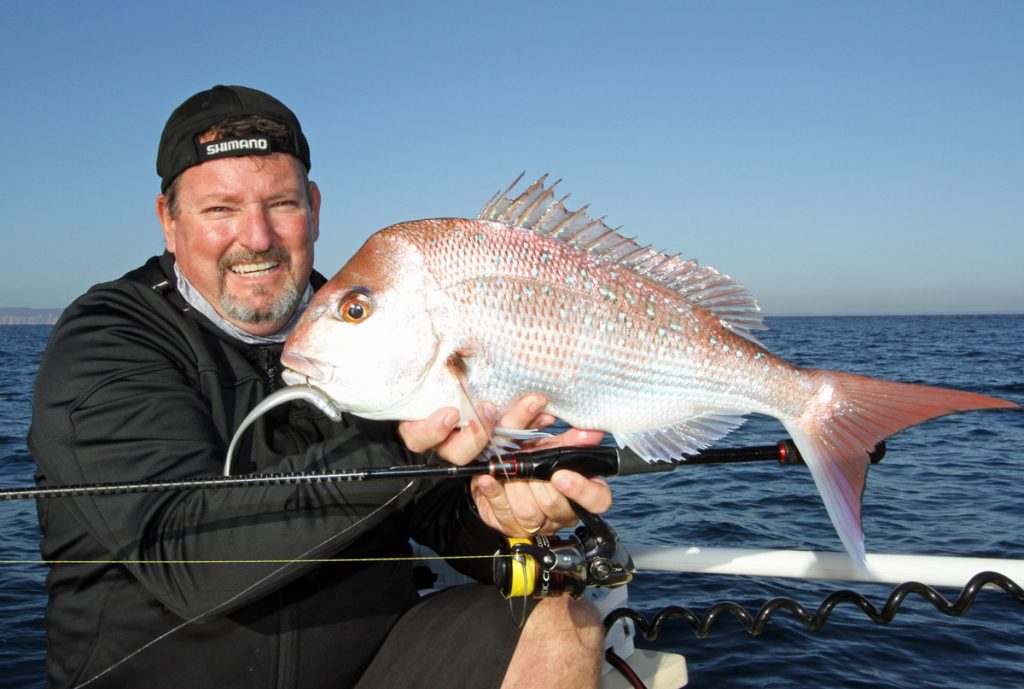 Tasty one on the reliable 145mm Squidgy Flick bait in yakka !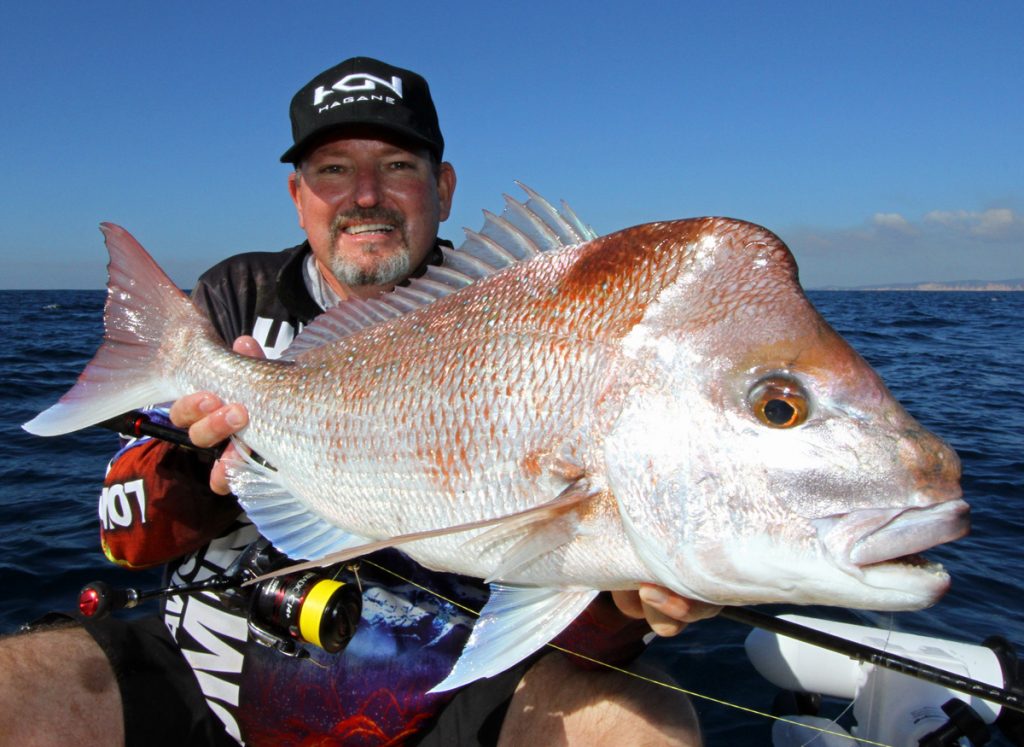 Loving the new Shimano Zodias 702M + Stradic Ci4FA 4000 combo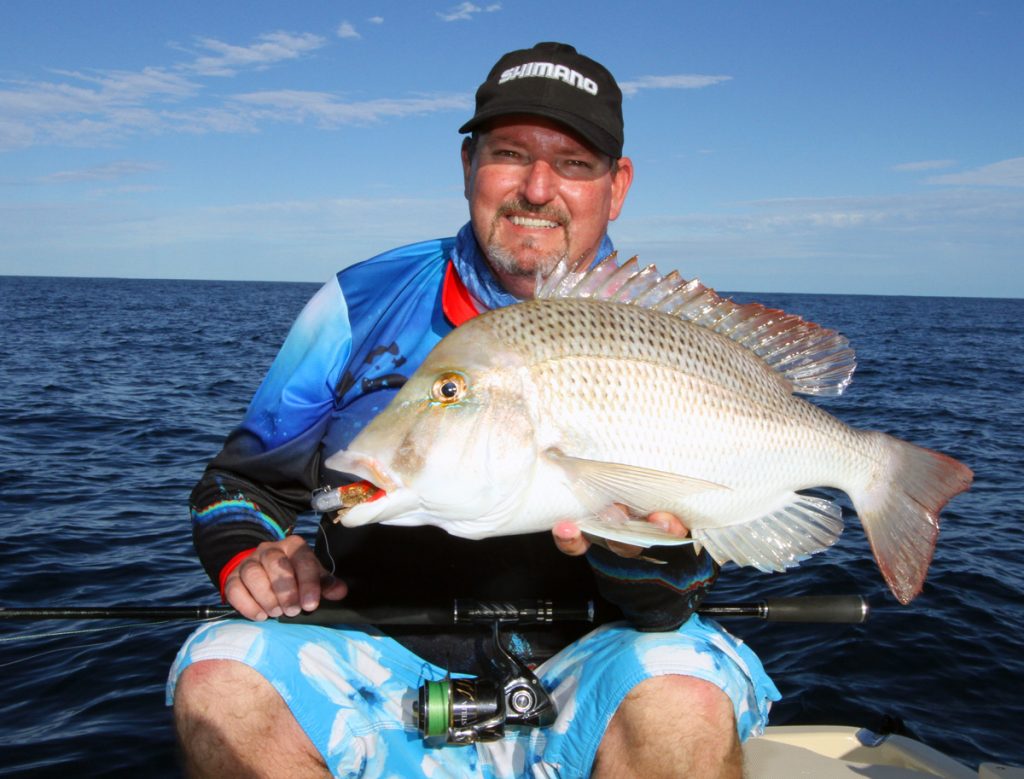 Managed a couple of tasty reefies on a previous trip with Katrina Mitchell recently as well !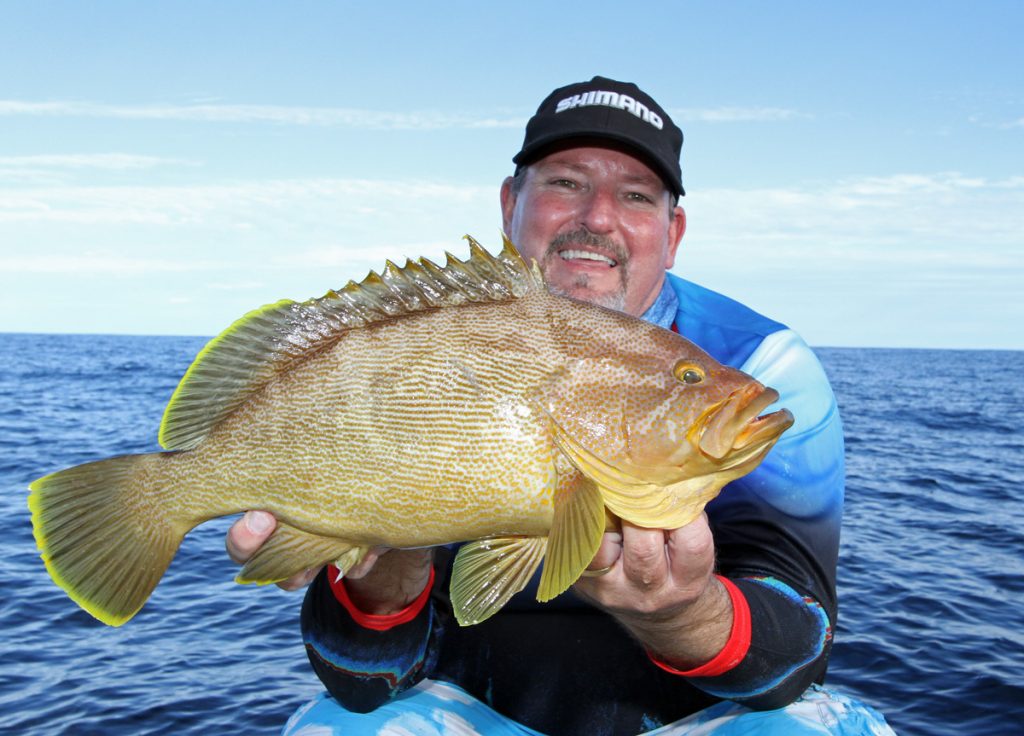 Beautifully marked and tasty brown Maori cod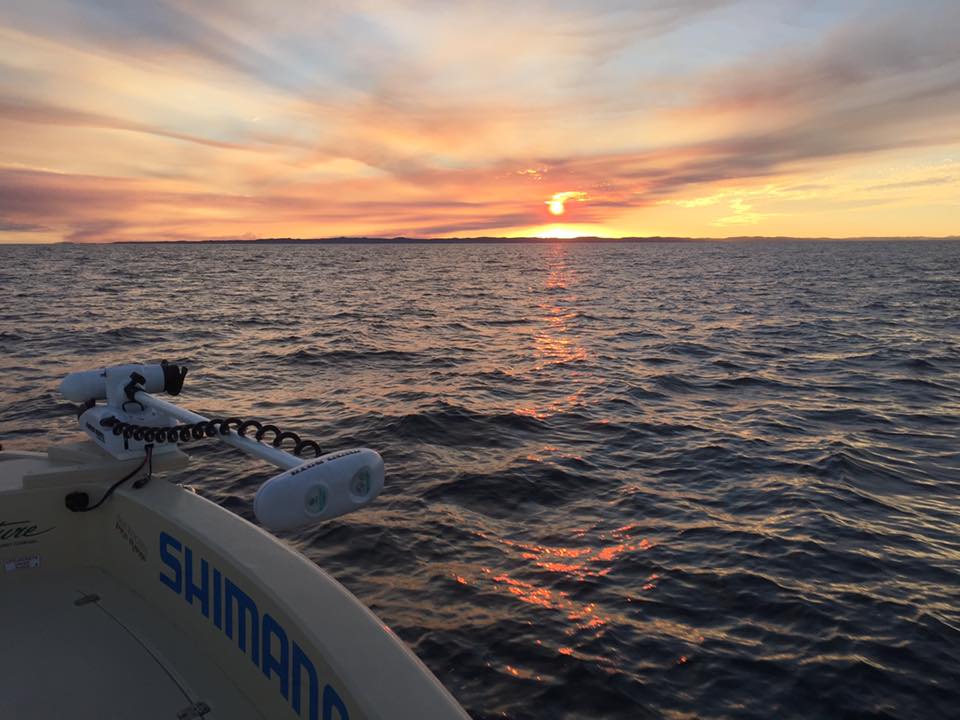 Glamor run home 
#howgoodisherveybay #fishingfrasercoast #fraserisland #fishingwithscotto