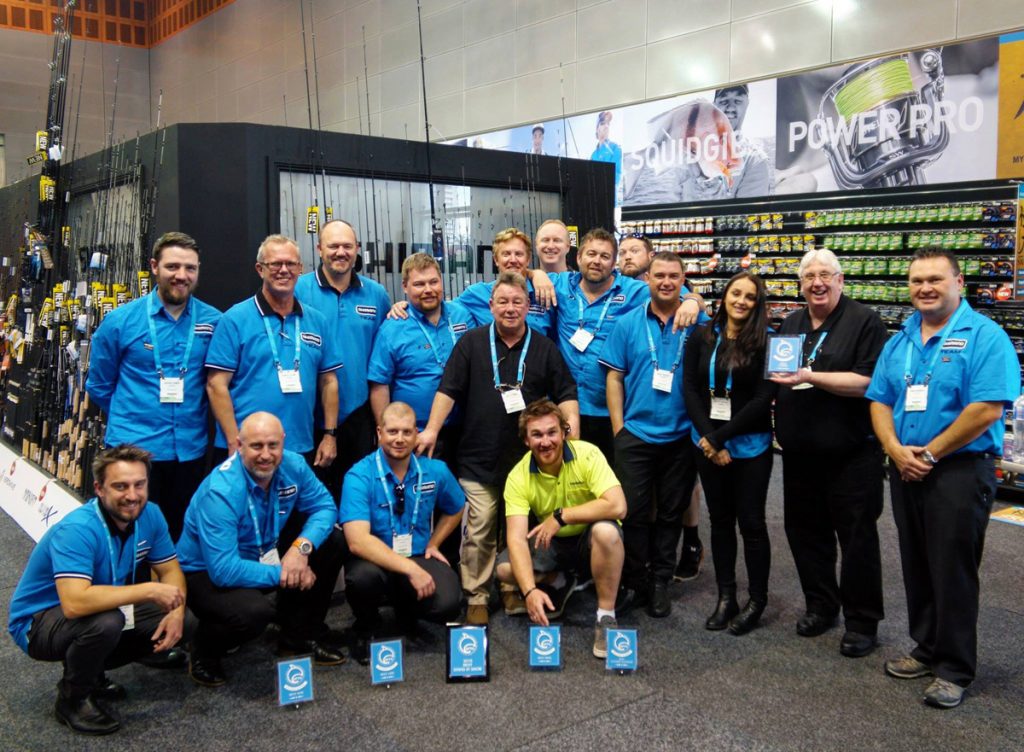 SHIMANO swept the major awards taking out the hotly contested categories of best rod, best reel, best combo and best line !
Best Rod: Shimano Zodias ZOD27OUL
Best Reel: Shimano Stradic Ci4
Best Combo: Shimano Nasci 2500/Raider RDR703B
Best line: Shimano Kairiki
Best clothing accessory: Shimano Ocea Gloves
You can view all of Shimano's Fishing range @ www.shimanofish.com.au/
Check out all the new gear coming this season under my New Products page !
Other stand out items that I will be adding to my collection this season include :-
* Game Type-J GTJB605 PE5 for micro jigging
* JDM Grappler S73ML PE3 – awsome general purpose spin stick
* JDM Grappler S80M PE4 – new stickbaiting rod
* Ocea 732 SWSP – nice general purpose in-shore spin stick
* Ocea 792GT – Stickbaiting and popper stick
* Anachy 701 SWSP – nice snapper stick
* Zodia 270M – Love'n this stick !
* Revolution Inshore 741 Snapper
* G.Loomis E6X 844M – Awesome inshore snapper stick !
* G.Loomis E6X 684 BCMH – My new Barra baitcaster !
#Somuchtackle #fishshimano #fishingwithscotto