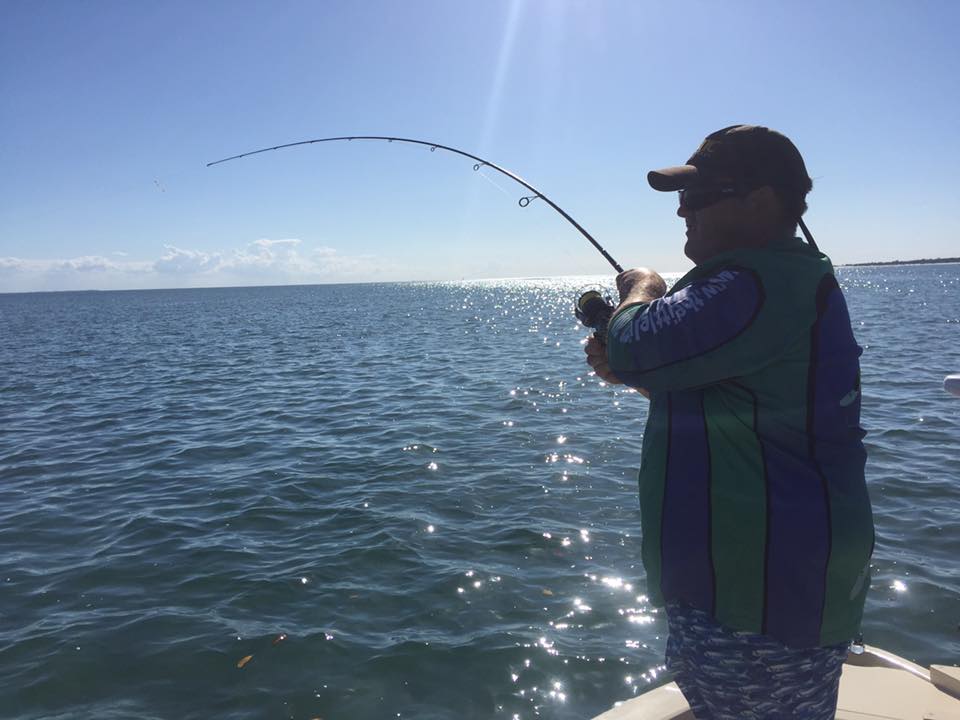 Winter on our Fraser Coast can be simply stunning with mild sunny days , clear water and a variety of "bread & butter " species that are great fun to chase on light tackle with the added bonus of also being tasty 🙂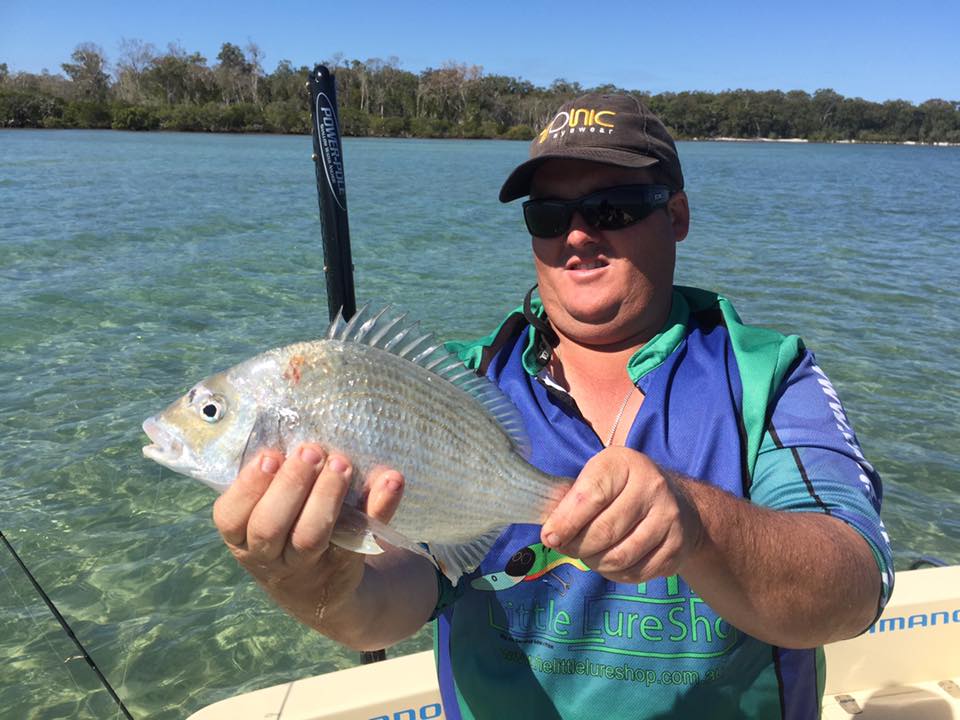 I generally try to fish the biggest tides which fall around the full & new moons over July, August & September. I will start by fishing up on top of the flats all the way back into the mangroves on the run up which is great for species like bream & whiting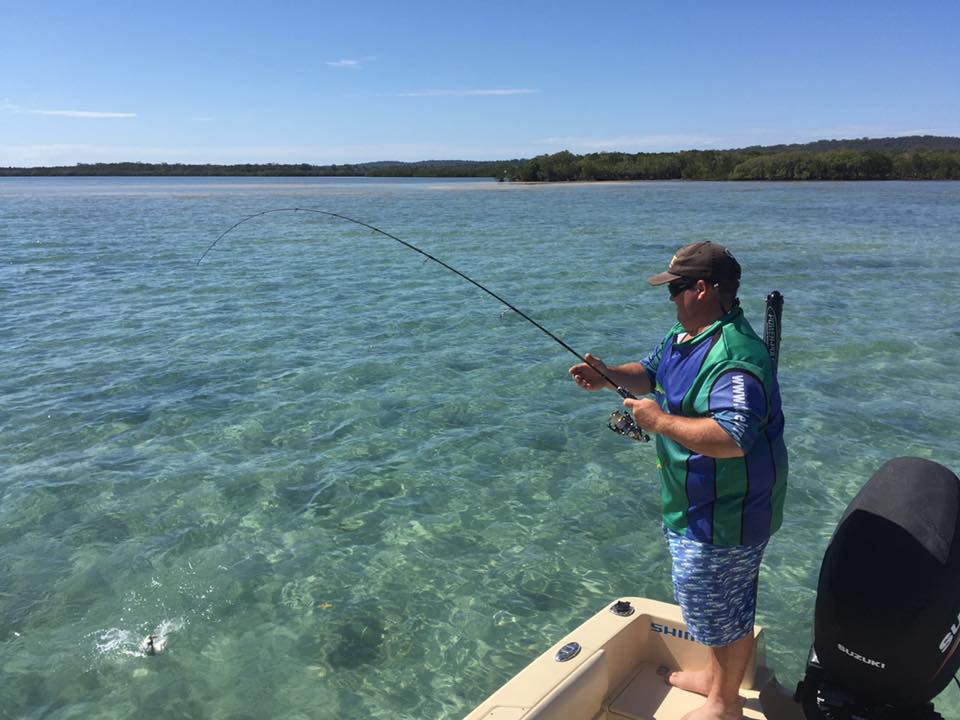 Look for the days with the lowest lows – .50 to.30 cycles means that any fish which generally call the flats home – will be forced into what ever water is left on the bottom of the tide. Then look for areas with vast expanses of flats that will drain into a handful of gutters or drains. Again this will concentrate the fish on the flats few hours of the run out .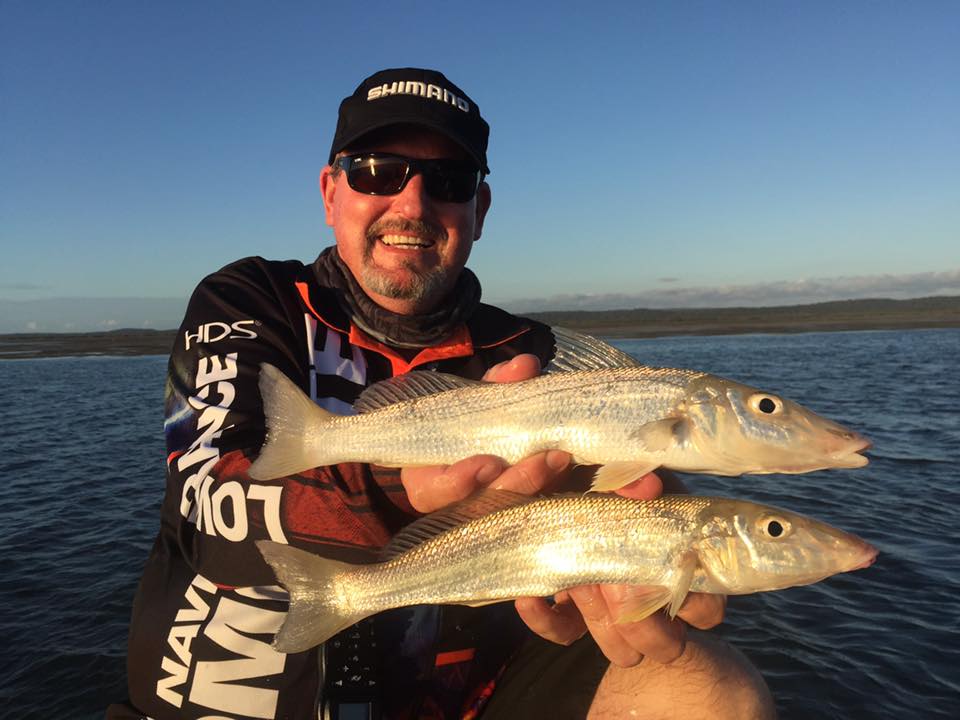 It was not that long ago that you would not have thought you could genuinely head out to catch a feed of tasty whiting using surface lures – but we also have some regular sessions using only soft plastics with my favorites being the Squidgy 65mm wrigglers and wriggler prawns in bloodworm on jig head heavy enough to keep the plastic close to the bottom. I find that the best retrieve is a constant slow wind with a shake of the rod tip – keep winding until you feel weight as they will often keep biting the lure often in competition with their mates until you get a secure hook set.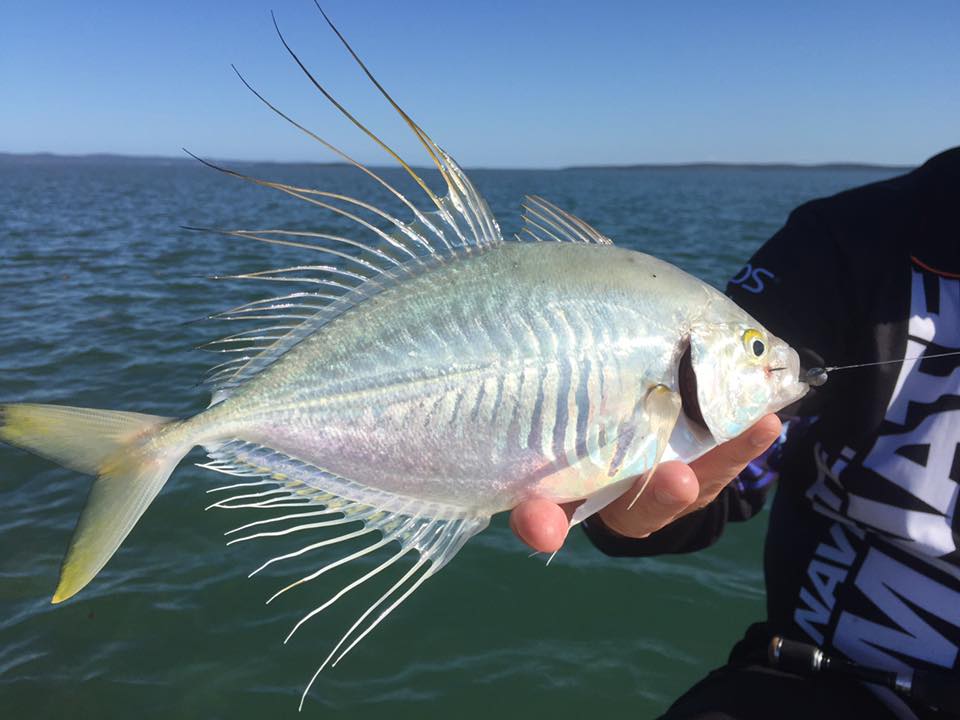 You just never know what you will come across when exploring the flats – this fringe finned trevally was an unusual surprise !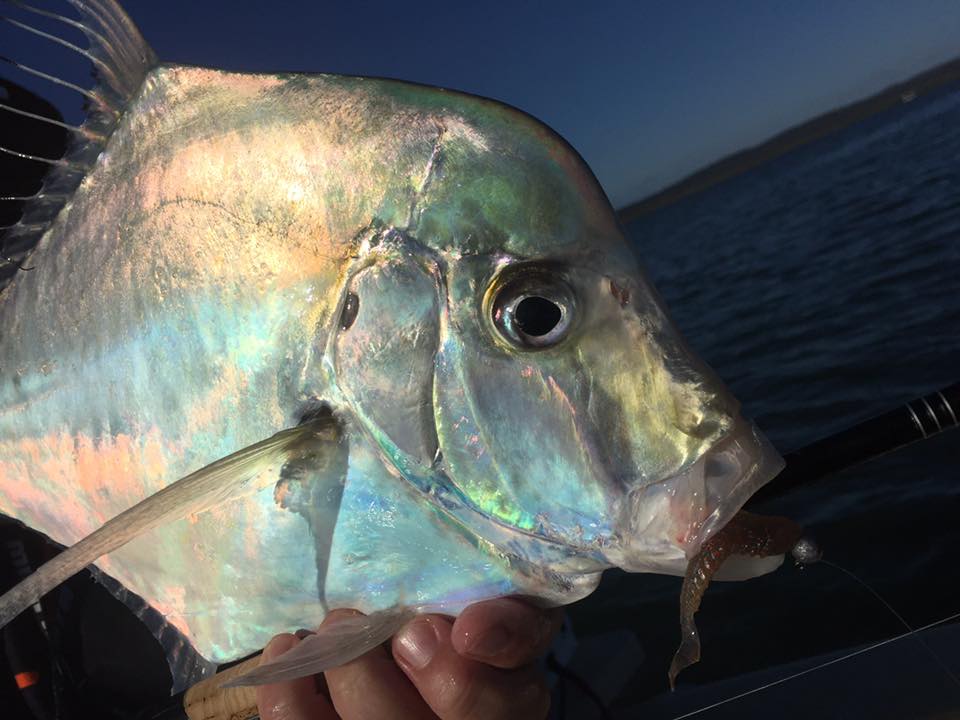 Another winter surprise in Hervey Bay is the beautiful diamond trevally – this one ate a 65mm Squidgy wriggler in bloodworm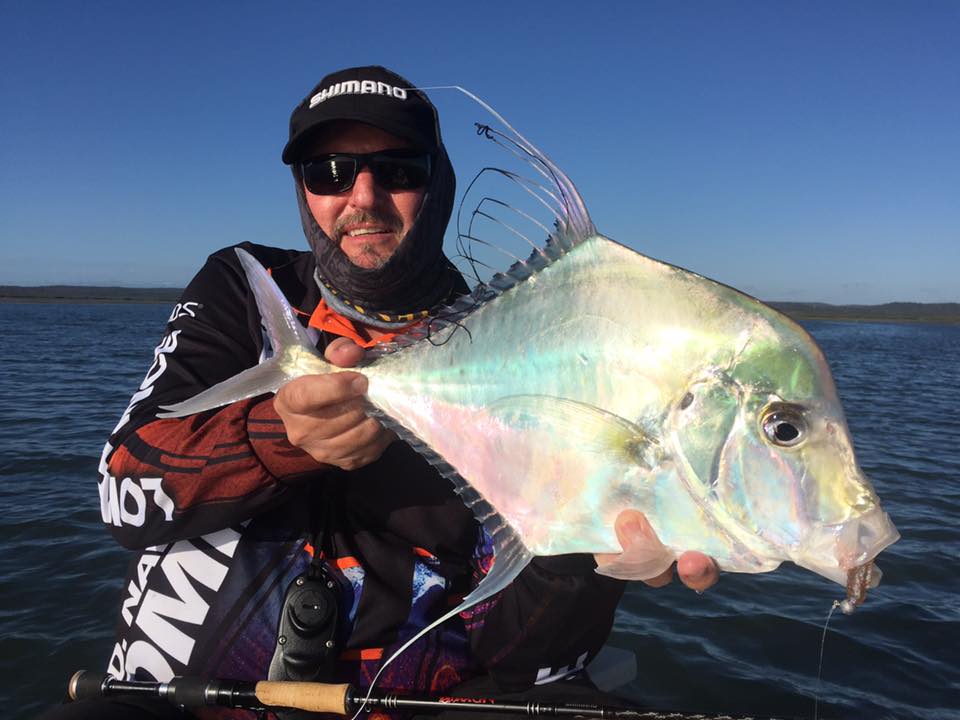 Diamonds are simply stunning fish straight from the water – note the long trailing filaments from the dorsal !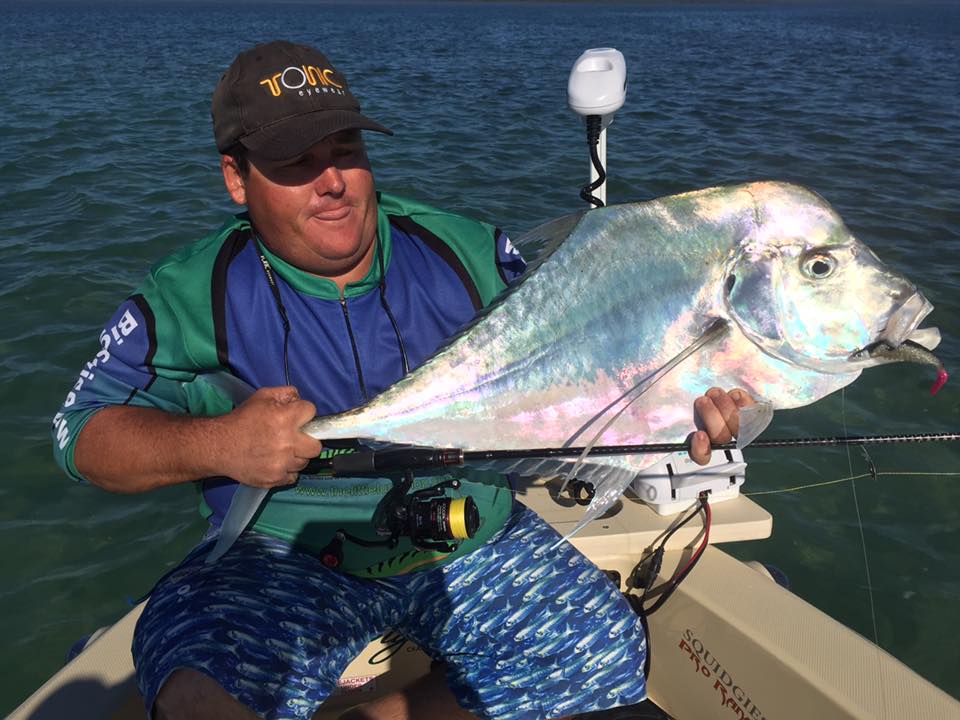 Mate Chris Jones with a larger Diamond – note the black trailing filaments drop away from the dorsal fins as they get larger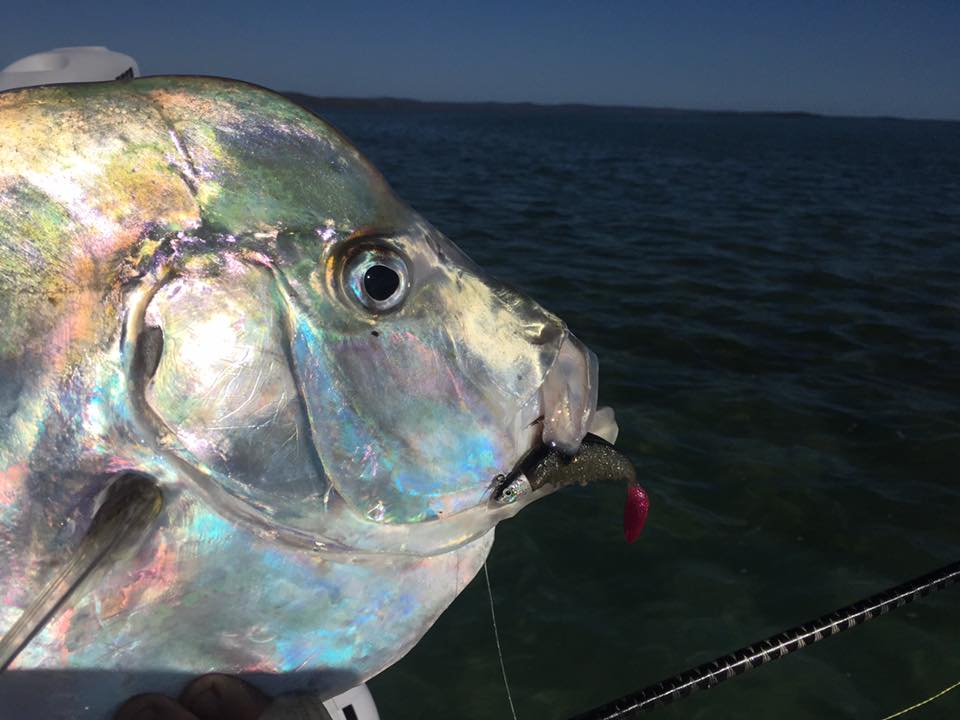 My favorite flathead – prospecting lure the Squidgy Fish – 100mm in either silver fox or black & gold matched with a 2/0 9 gram jig head – Diamonds like it as well !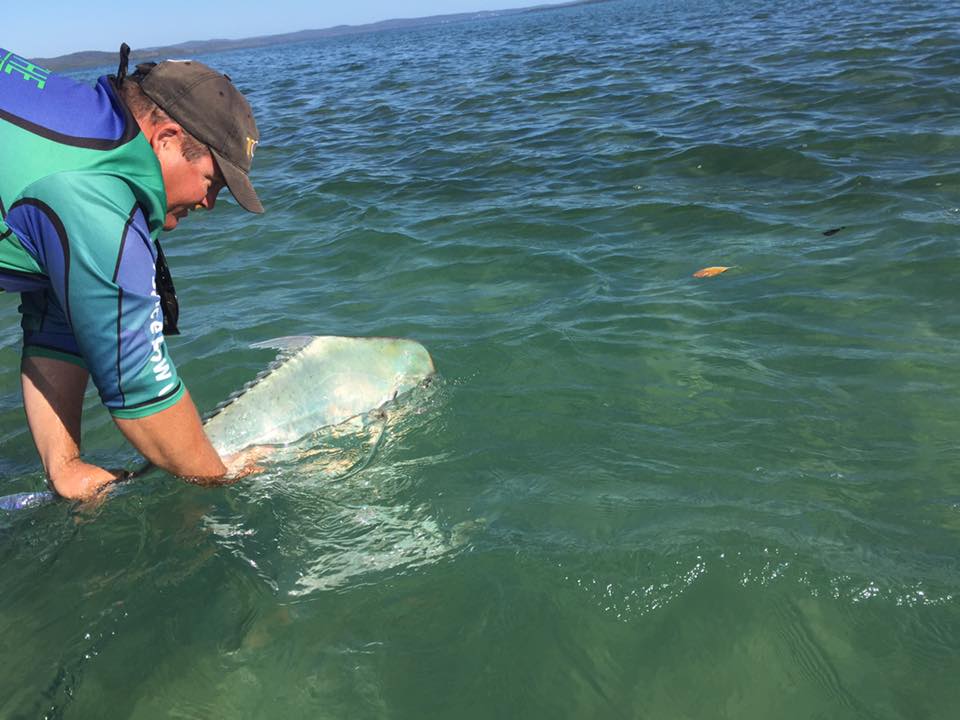 Too good to catch just once ! #catchandrelease #fishingfrasercoast #howgoodisherveybay