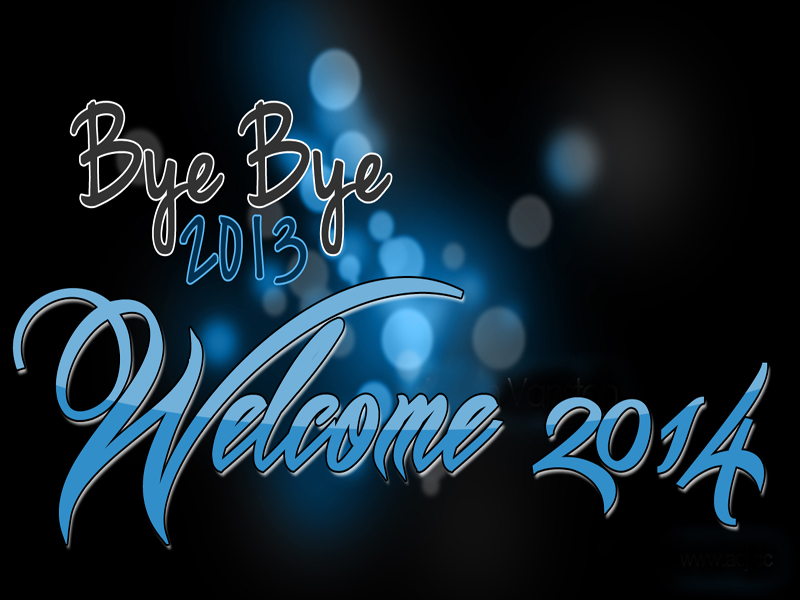 We'll as another year passes we look back at what 2013 brought in the way of fishing for the Mitchell clan & friends….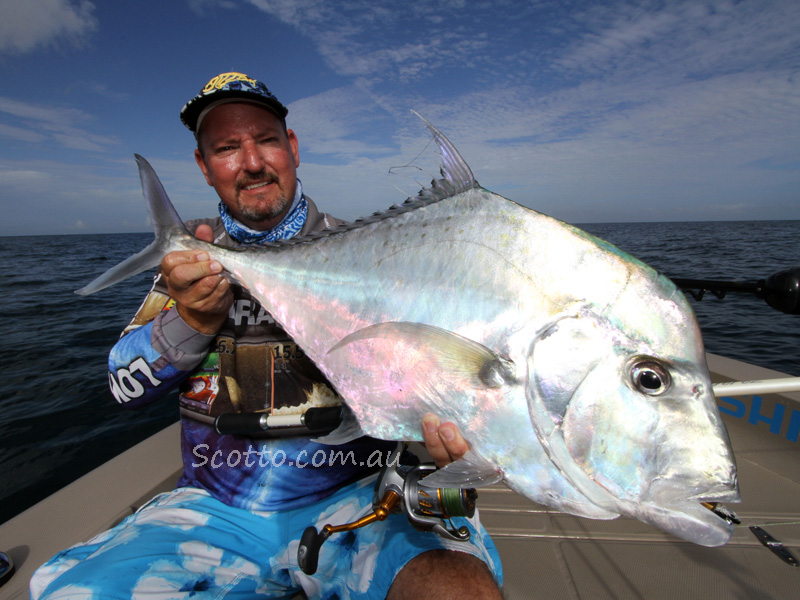 Kicked off 2013 back in January with a great session up the Island with this beautiful Diamond trevally while fishing with good mate Nathan Nitschinsk ..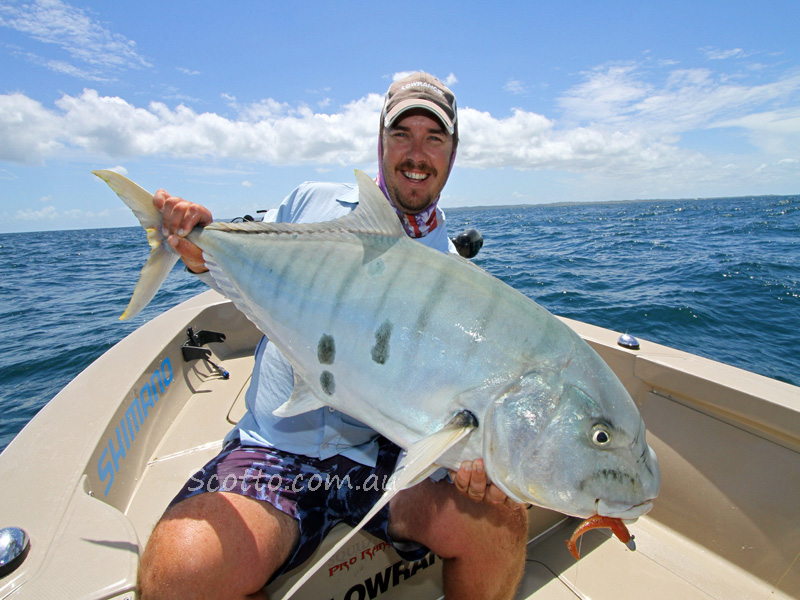 Nath with another cracking Harvey Bay Golden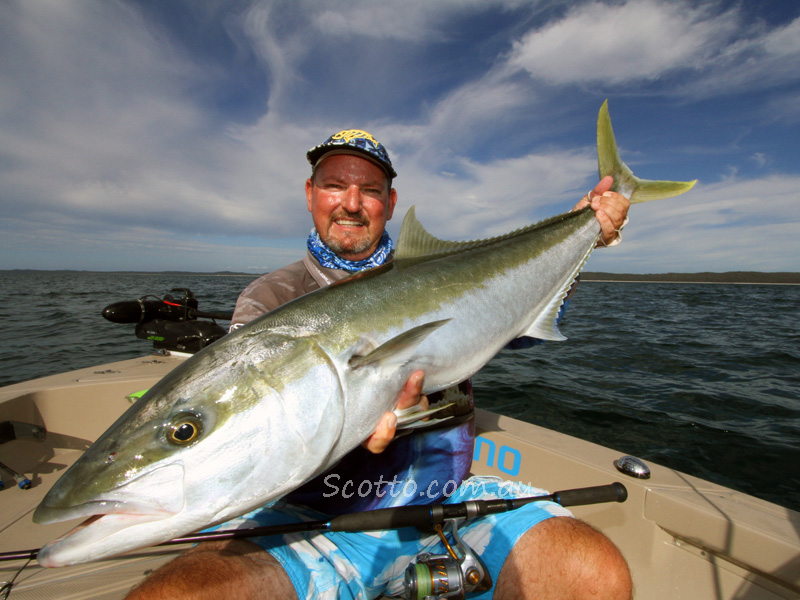 Scored my Harvey Bay PB yellowtail King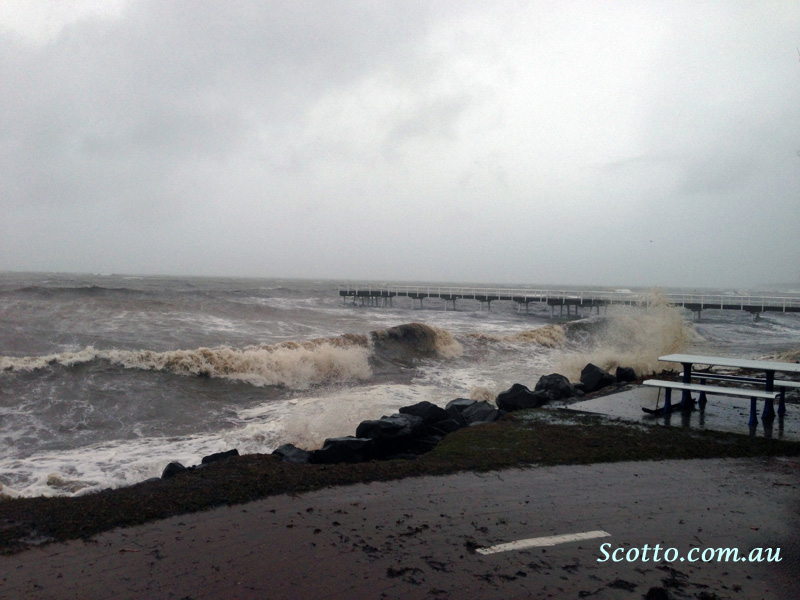 Ex-Tropical Cyclone Oswald arrived in Harvey bay on the 26th January 2013 and brought some of the widest weather we had encountered since arriving in Harvey Bay back in 2006 !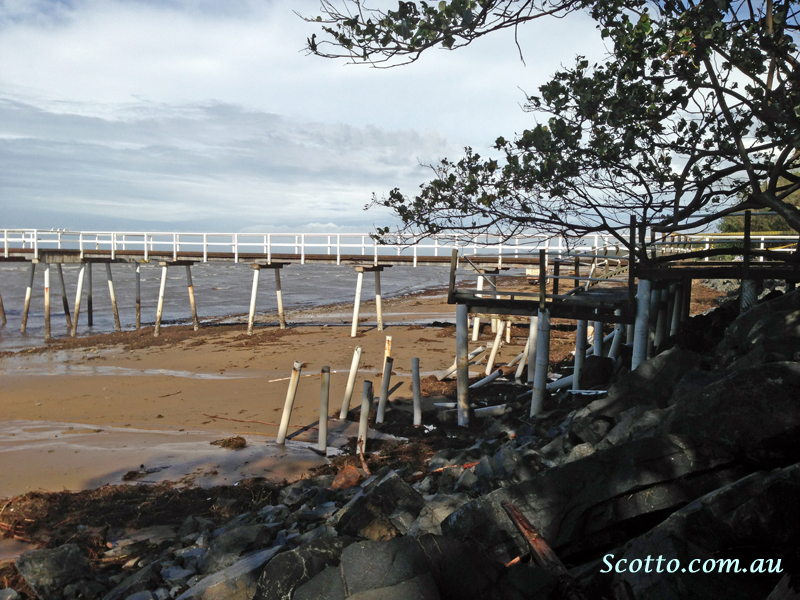 The esplanade looked like a war zone afterwards and a number of areas to the North from Dundowran Beach to Burrum Heads also encountered destructive tornado's ! Luckily their where no lives lost ….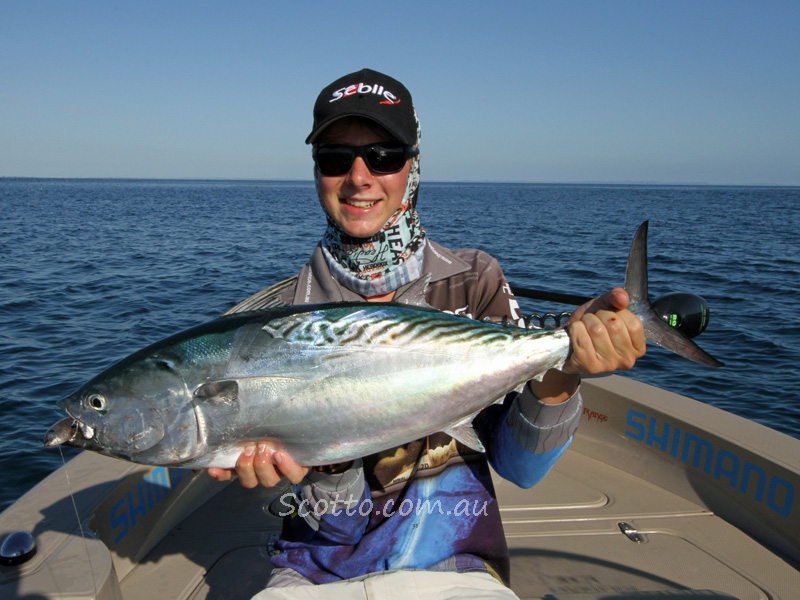 Managed a window in the weather in February for a run up the island with Aidan Roberts – Pulling off a Tuna "Grand Slam " which started with this solid mac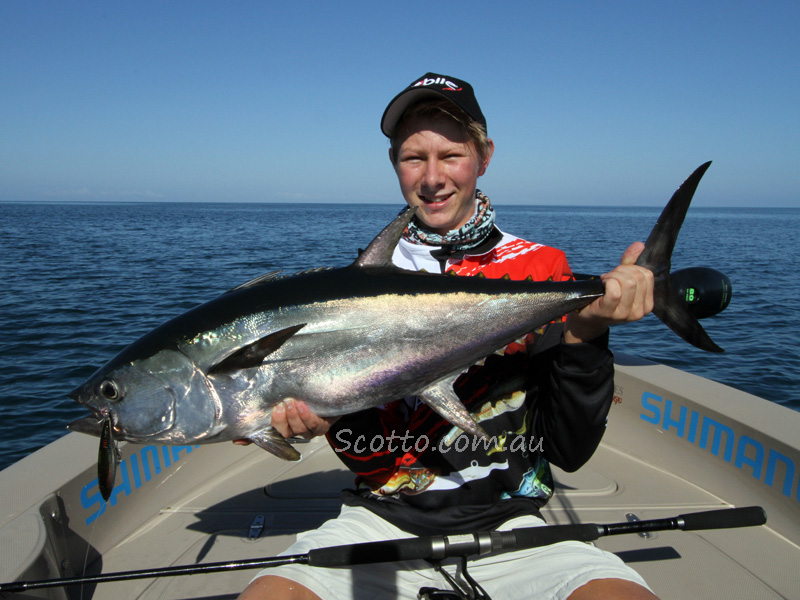 Next was this solid longtail …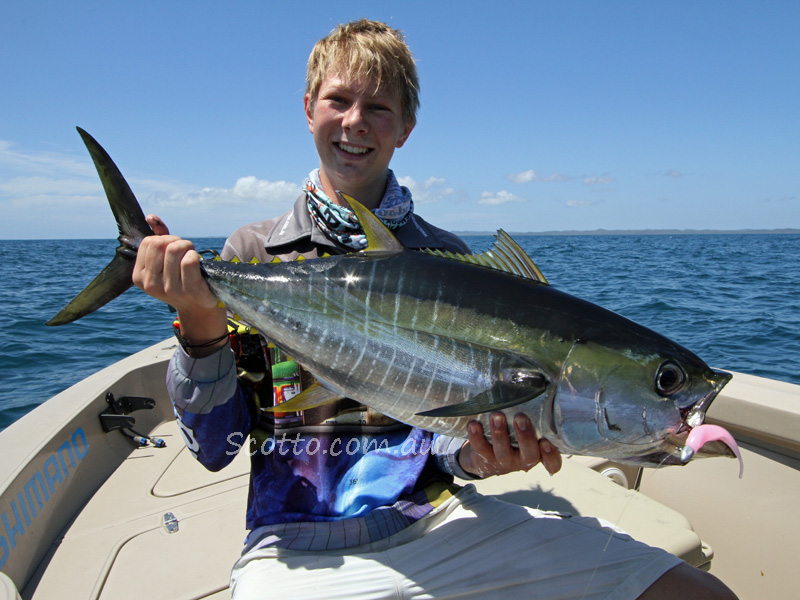 Completing the slam with this lovely yellowfin tuna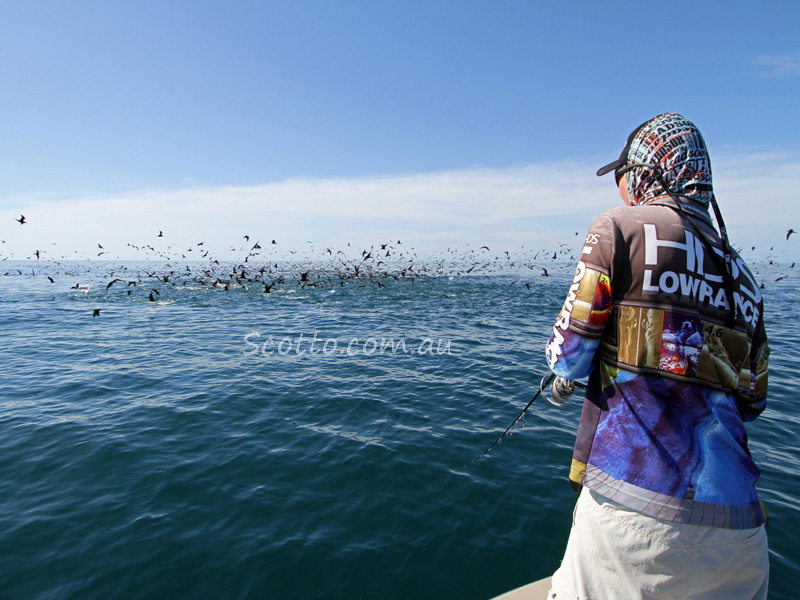 It truly was a glamor day with plenty of surface feeding schools …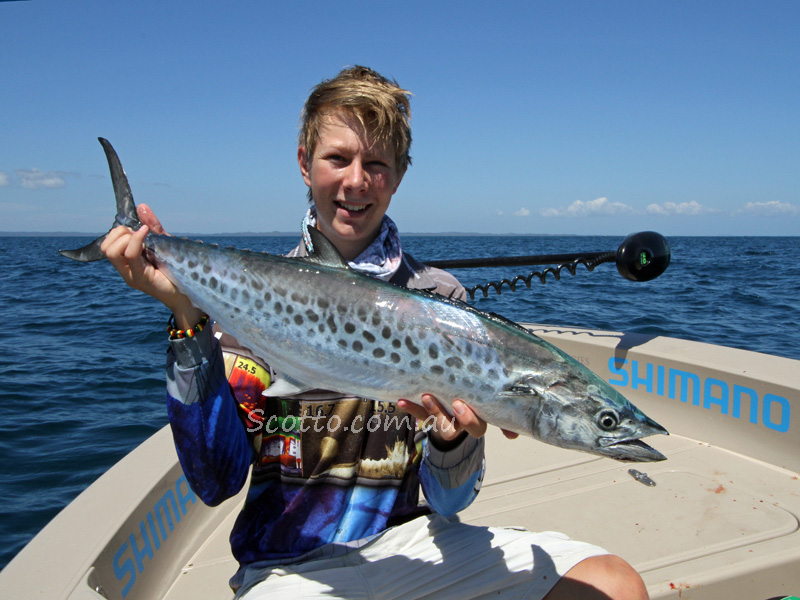 We finished the day with a few tasty spotties as well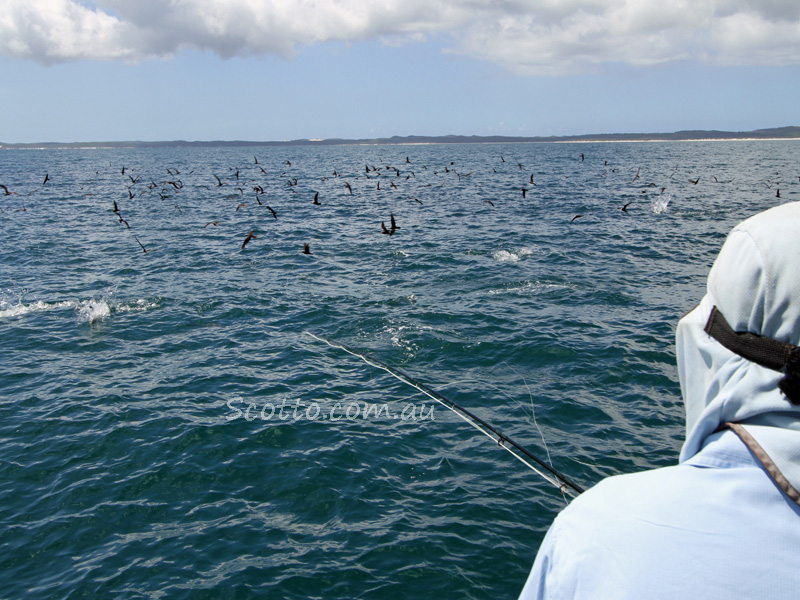 The tuna fishing remained HOT right up to the end of May …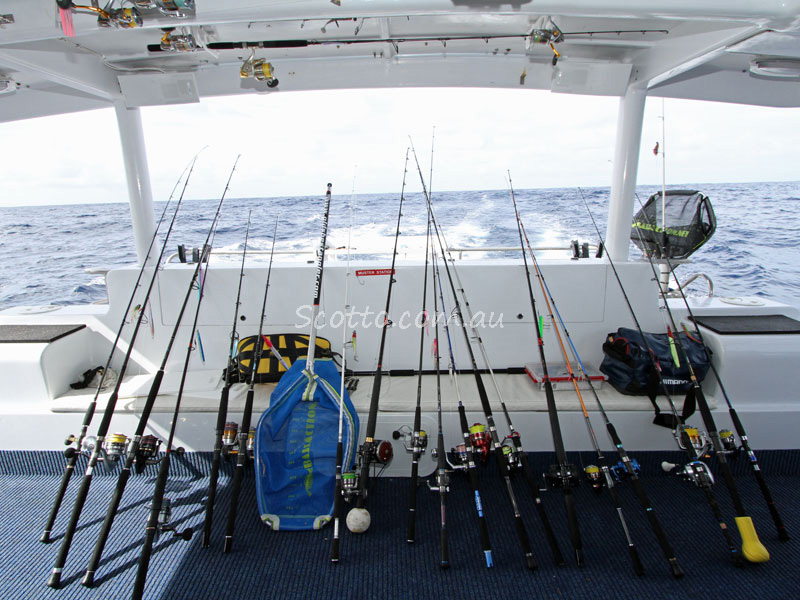 We lead our 1st long range sportfishing charter aboard freedomwhalewatch.com.au/cruises-charters/fishing-charters/ in May as well. The trip was a great success and we will be doing at least another one or two of these great trip in 2014 – you can contact me directly for more details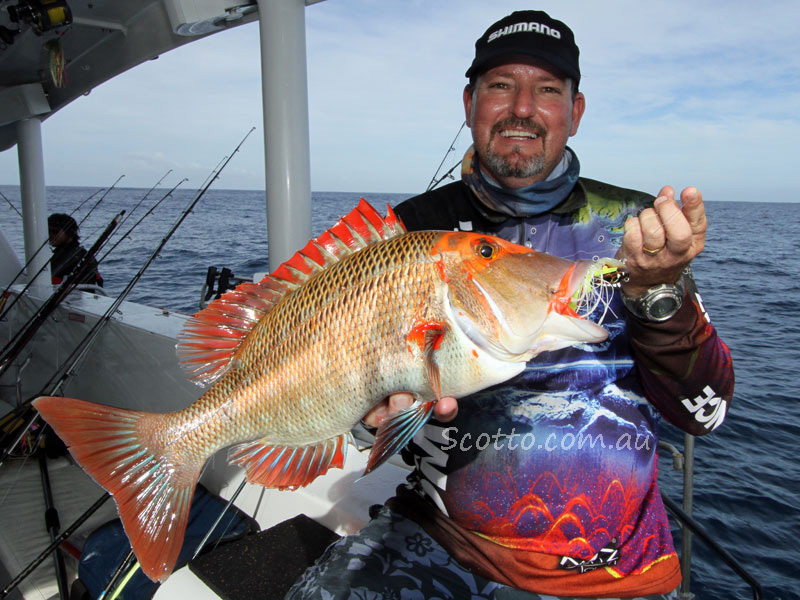 Fishing Lucanus jigs across the various reefs really open our eyes to the effectiveness of these unusual lures which fished as well as baits on most occasions !
After experiencing some of the fantastic fishing that can be had "long range" out form Harvey Bay – the decision was made to sell our amazing Big/Little Haines Signature 485sf and commence building a new 5.5metre sportfishing machine again with the Haines Group in the form of our new 543sf  ( Check out the Our Boats Button for full build details )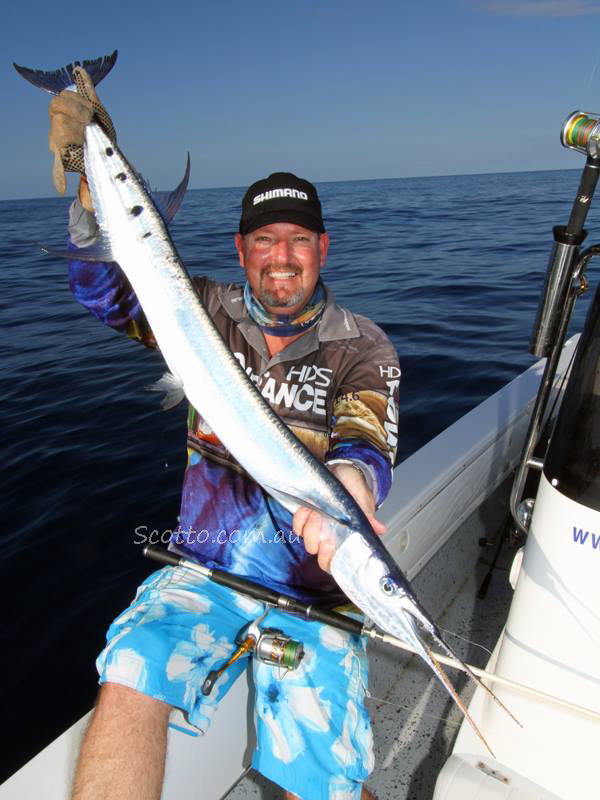 With our fantastic Haines Signature 485sf now SOLD and some great winter weather we went in search of some snapper with local fishing guide Tri – www.fraserguidedfishing.com.au  – Fishing wide we came across a hungry school of HUGE longtoms !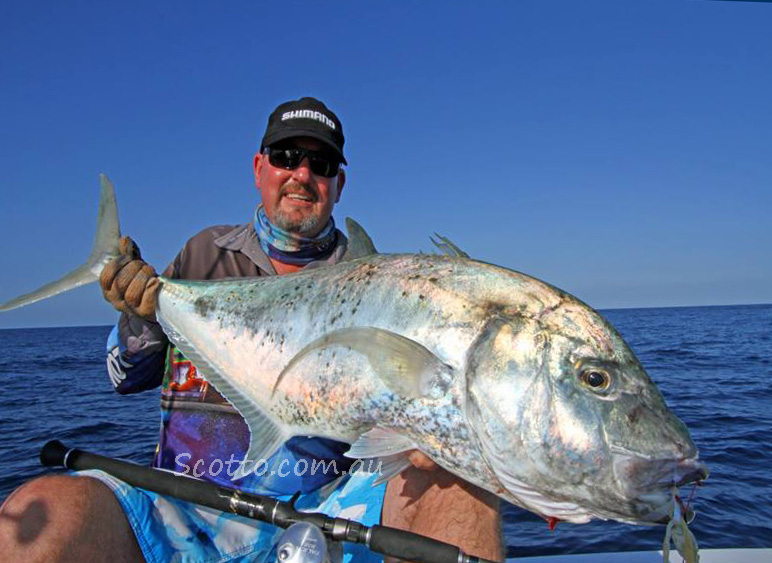 Picked up this cracking gold spot trevally ( turrum ) on a Lucanus jig !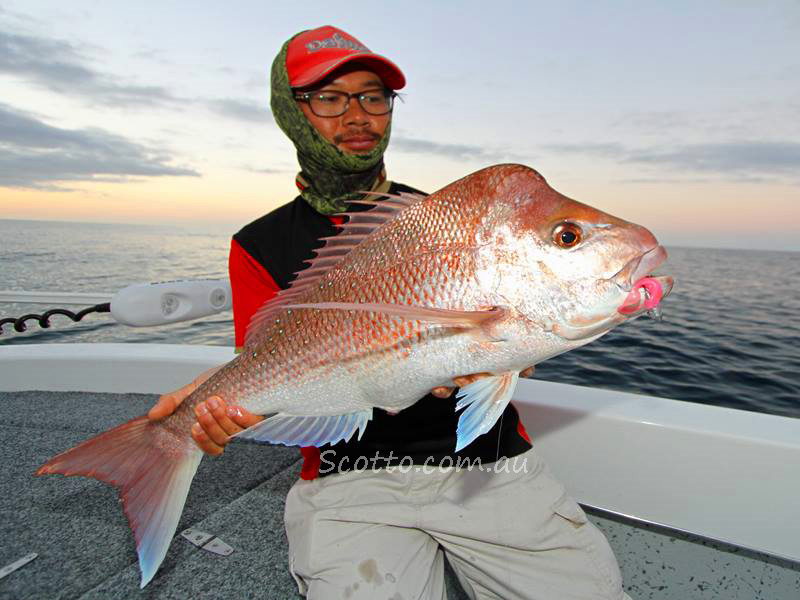 Tri with a beautiful Harvey bay snapper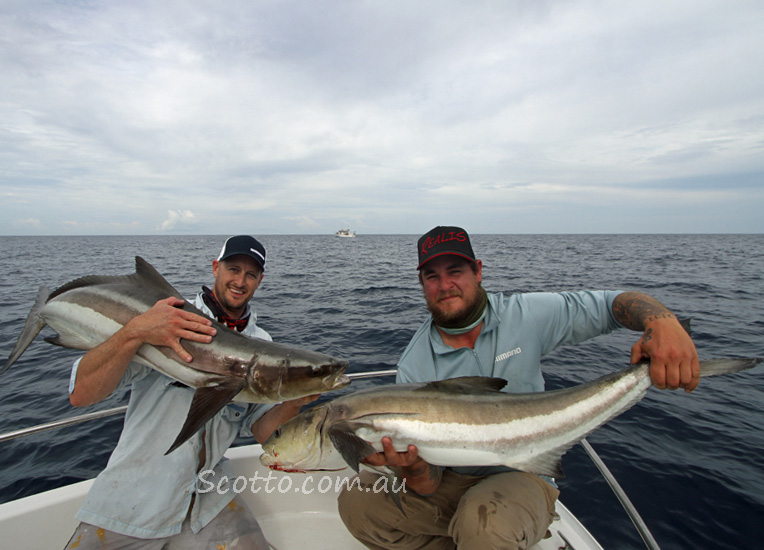 Mate Trent Morgan ( www.makotiling.com.au ) purchased a new boat ( Sea Swirl Striper 188 ) which we proceeded to break in while southern visitor Dale Ward was up visiting from Sydney as well. Running wide to the gutters we had a blinder day with everything for  multiple Cobe hook ups to a bag-out snapper session in the afternoon !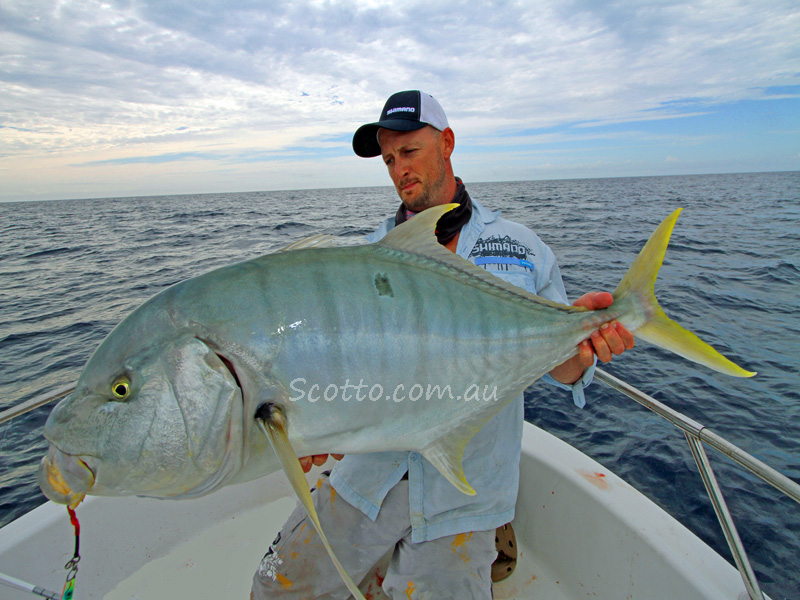 Trent jigged up one of the biggest Goldens I have seen to date with this model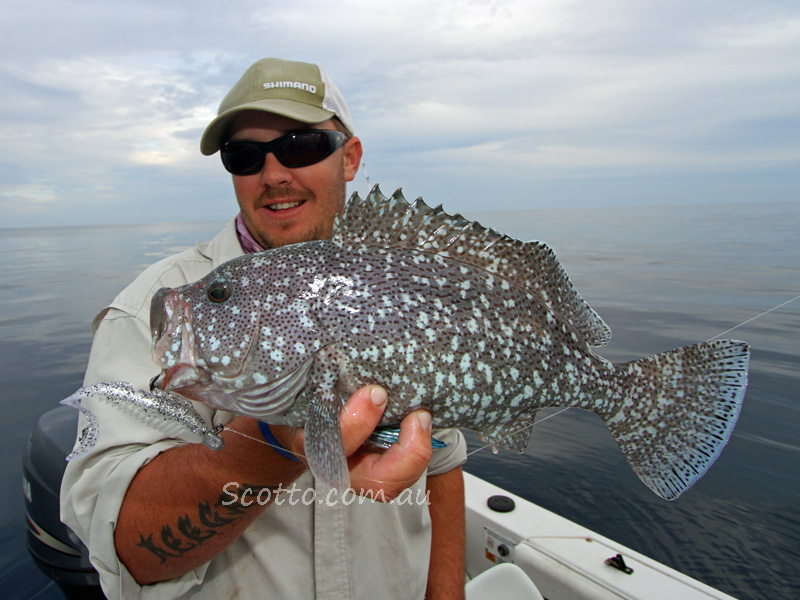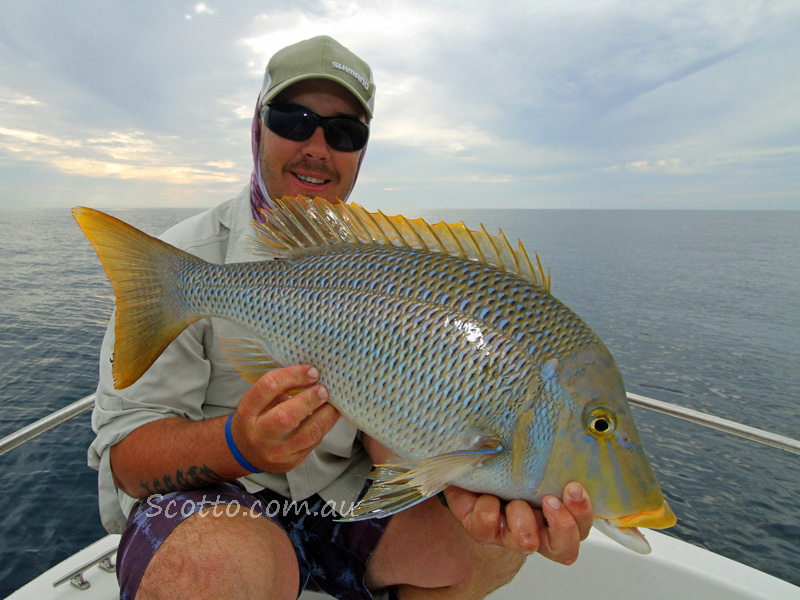 While Nath showed us how it's done on the "reefies"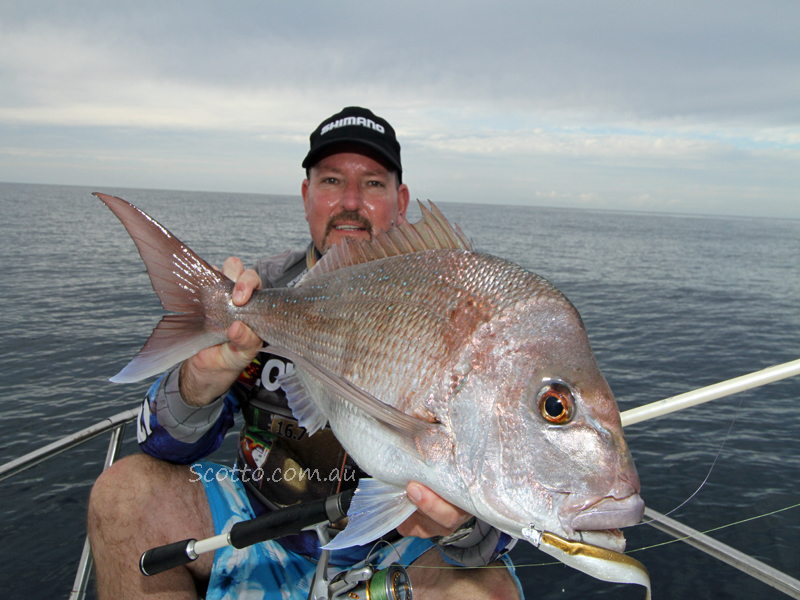 We finished the day off with a fantastic snapper session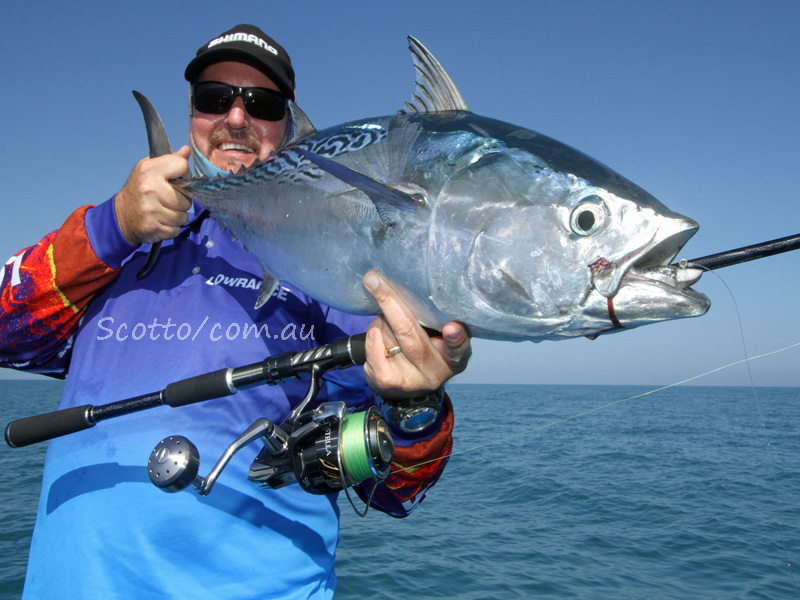 October saw plagues of Mac tuna arrive in the bay – with some really solid models amongst them !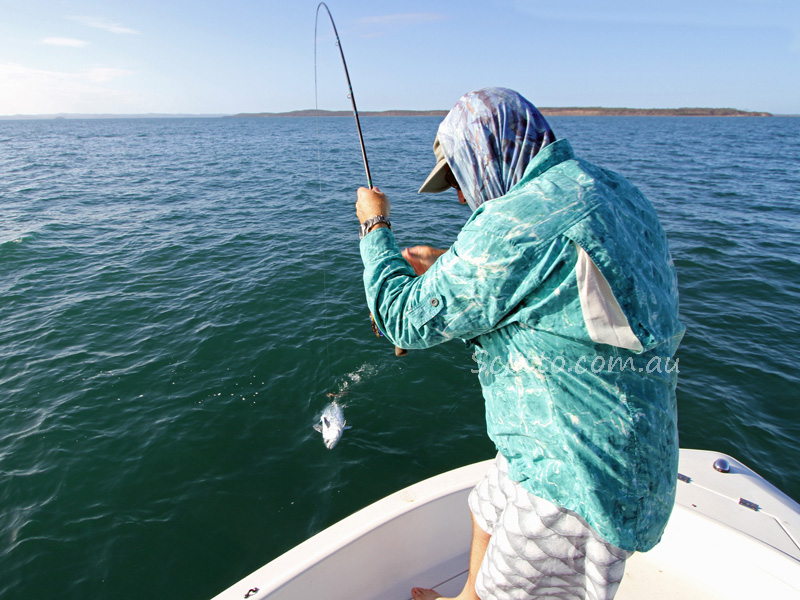 They where that thick I even dusted the fly rod off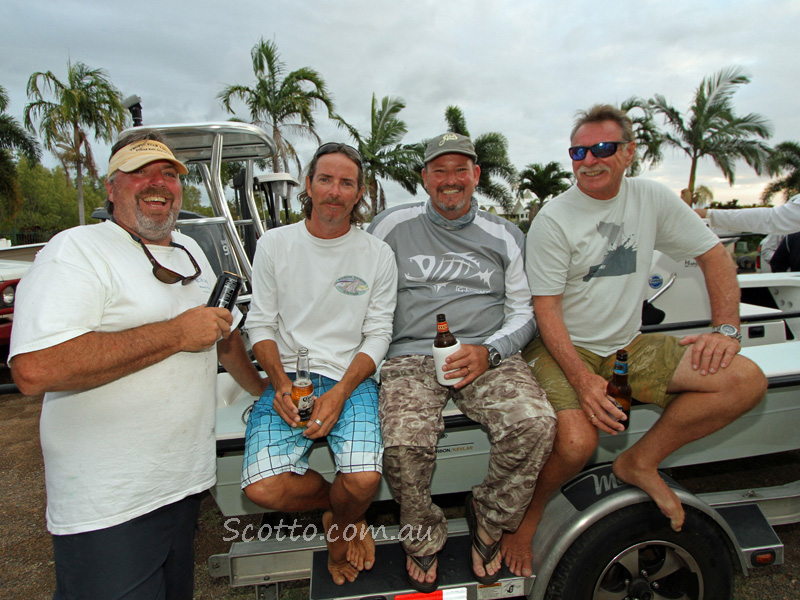 I was fortunate enough to be invited to spend a fantastic weekend with some of our countries leading fly fishing guides and anglers – Organised by renowned local Hinchinbrook guide Dave Bradley.
Not every day you get to hang out with Dean Butler and Alan "fish" Phillsikirk 
Managed to christen my new Abel Super 11 with Tribal Salmon artistic anodised artwork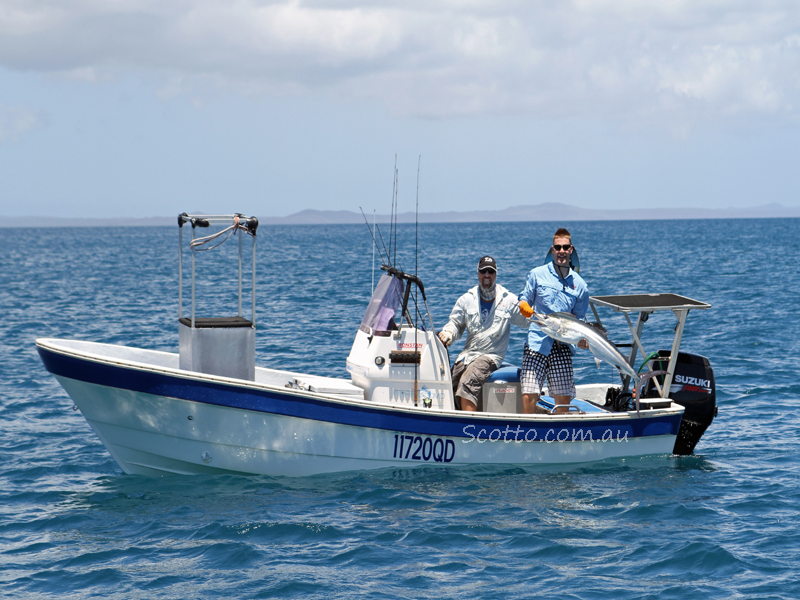 There where a few marlin about – but no where near the numbers of last years amazing run …..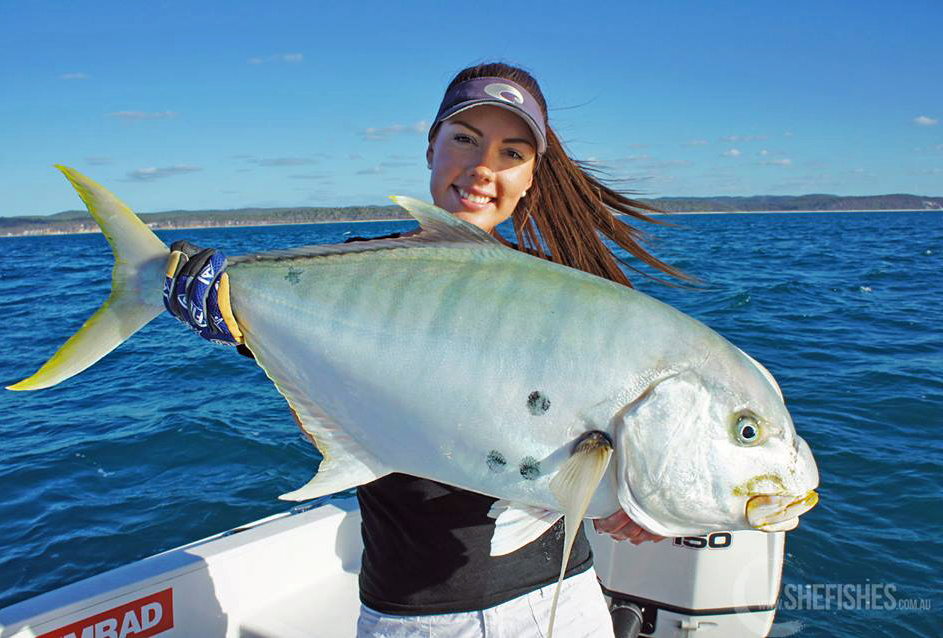 We also had the pleasure of fishing with Chloe Taylor ( www.shefishes.com.au/ ) & Tom Laurence . Top of Chloe's list was Hervey bays famous golden trevally – which she managed to upgrade on a few occasions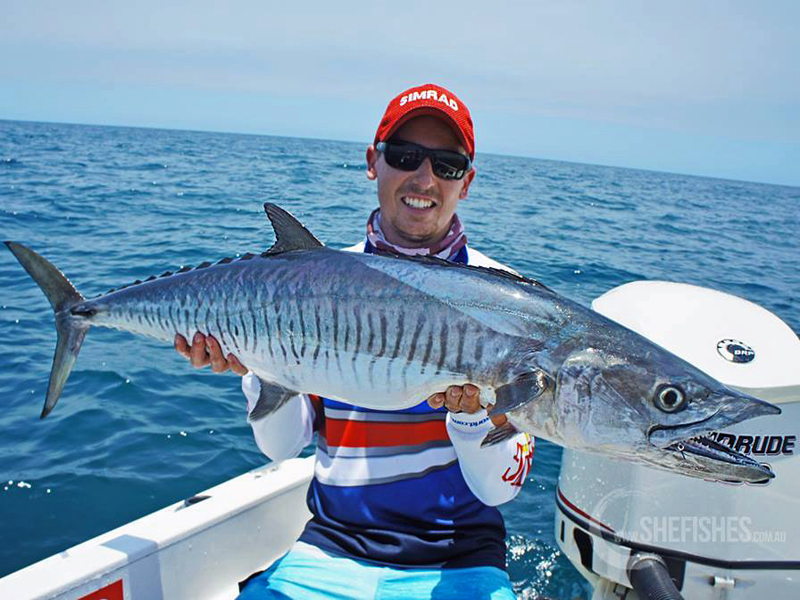 Tom also managed a few quality spanish …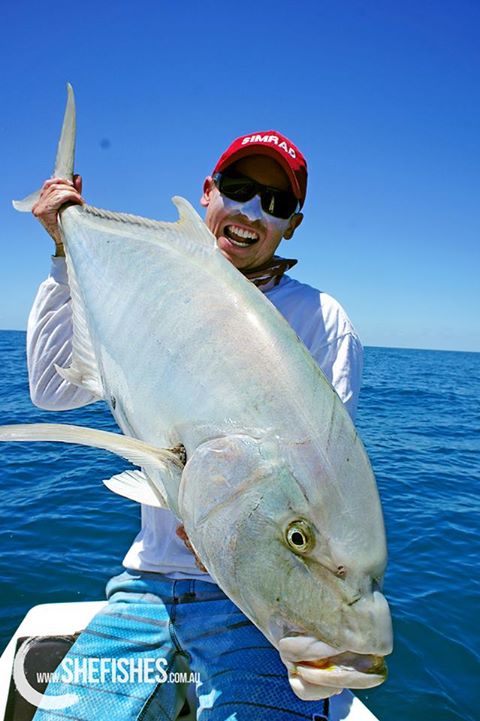 Along with a few more quality goldens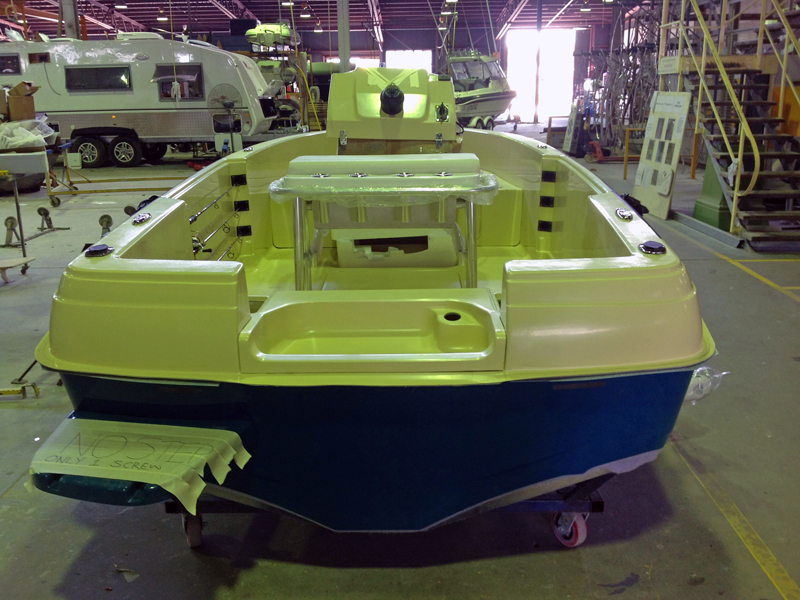 This was the last update on our new Haines Signature 543sf just prior to Christmas – so our next update should see it in the water by the end of January – And that will make a great start to 2014