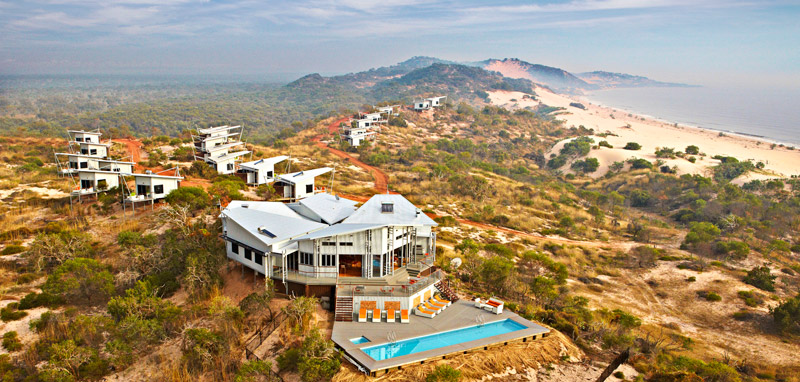 The Berkeley River lodge is nestled on the gentle curve of the Joseph Bonaparte Gulf on the remote North Kimberley coast with no road or rail access and the closest town being Wyndham which lies 150kms to the South/South East ! You can start to appreciate the commitment it took to build over two years between 2010-2012 !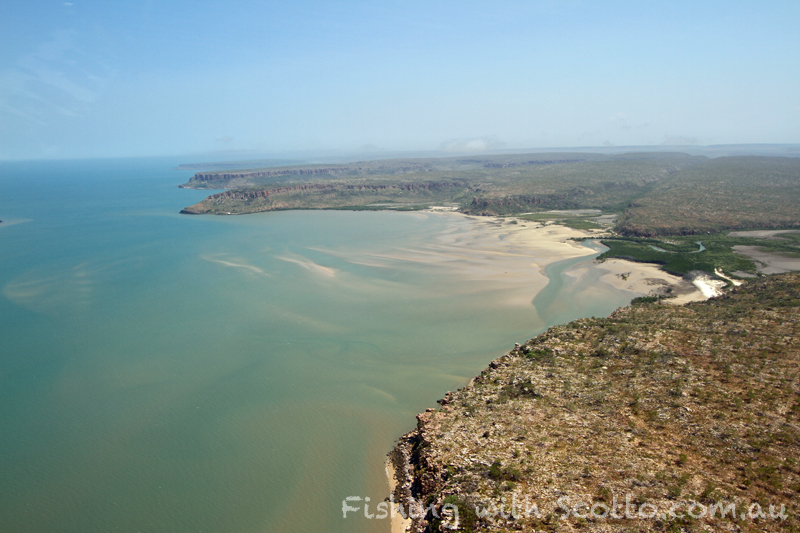 Check out those flats !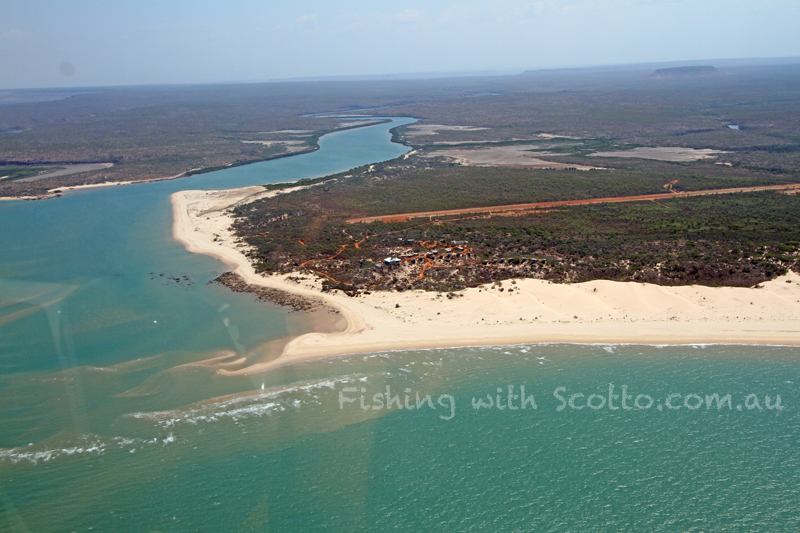 We flew into the Berkeley River Lodge with Kimberley Air ( Our pilot was part owner Adam ) from Kununurra – the scenery on this flight is worth the trip alone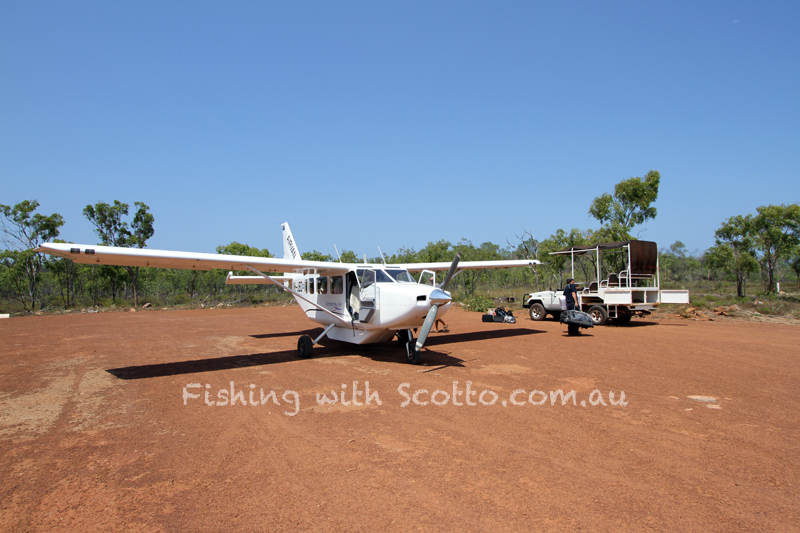 Once landed you are picked up in a modified Land cruiser which looks like it came from "Mad max – Beyond Thunder Dome "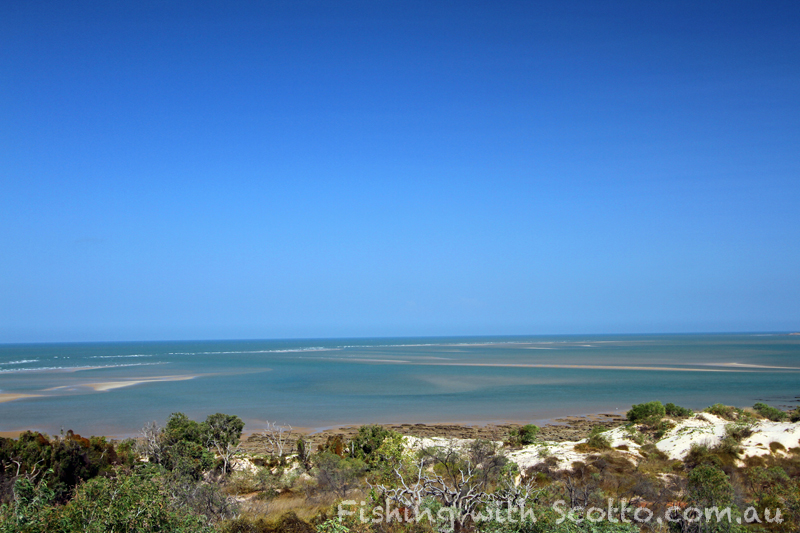 The reason for our trip was to establish if the waters around the Berkeley River Lodge held potential for salt water flyfishing which the owners are looking to include as another new activity for those visiting this amazing location. These are the flats at the mouth of the Berkeley River as seen from the lodge dining area !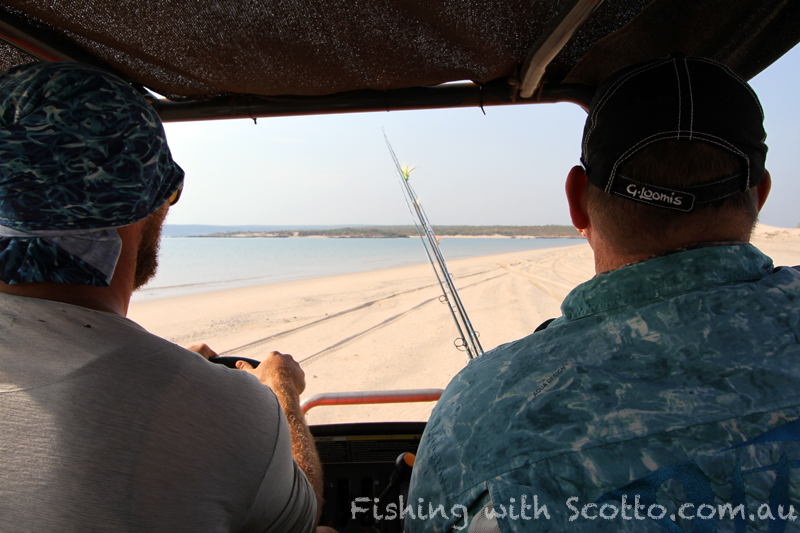 Access to the beaches along the coast around the lodge is via ATV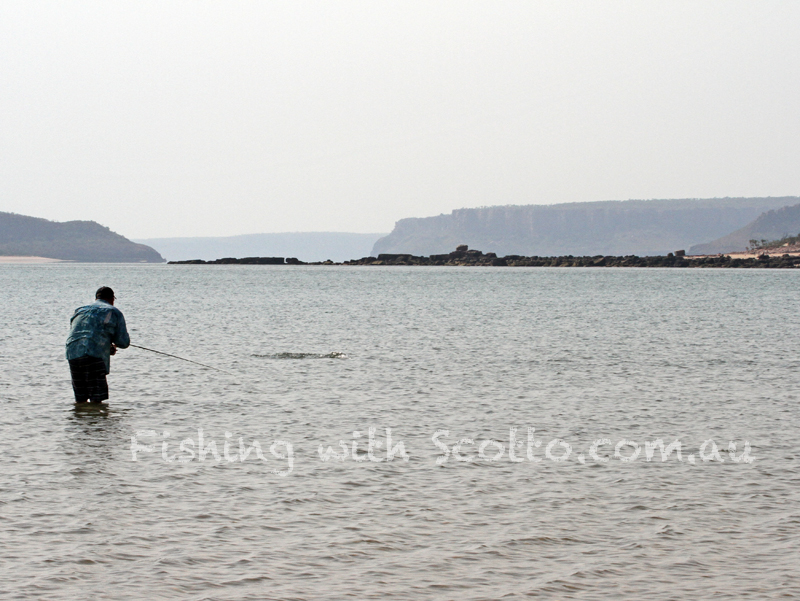 We did find permit feeding on the beach directly in front of the lodge on two days during our visit – and check out that back drop !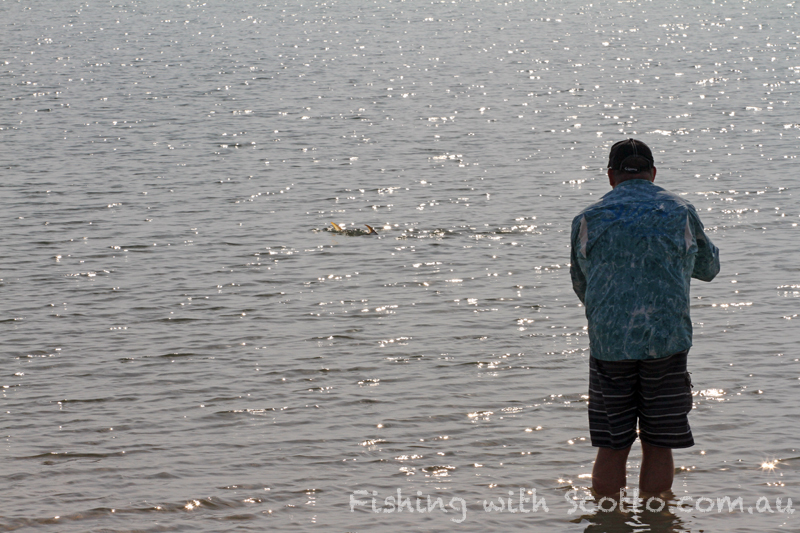 The average side of the permit we encountered appeared to be 6-8kgs with some much larger specimens seen as well. I did manage to get one to eat – but pulled the hook just after the take !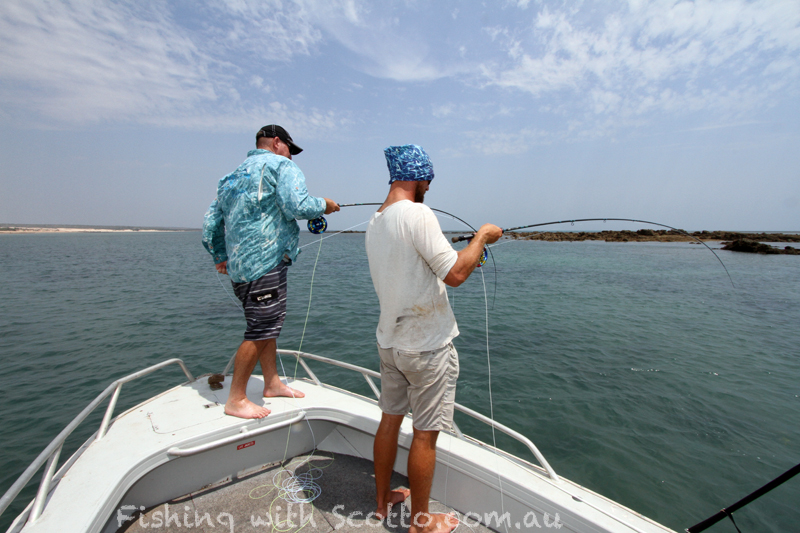 We also explored some shallow reefs along the coats with some kaos session on a range of species including fingermak, stripies ( spanish flags ) parrot, cod , sweetlip etc ….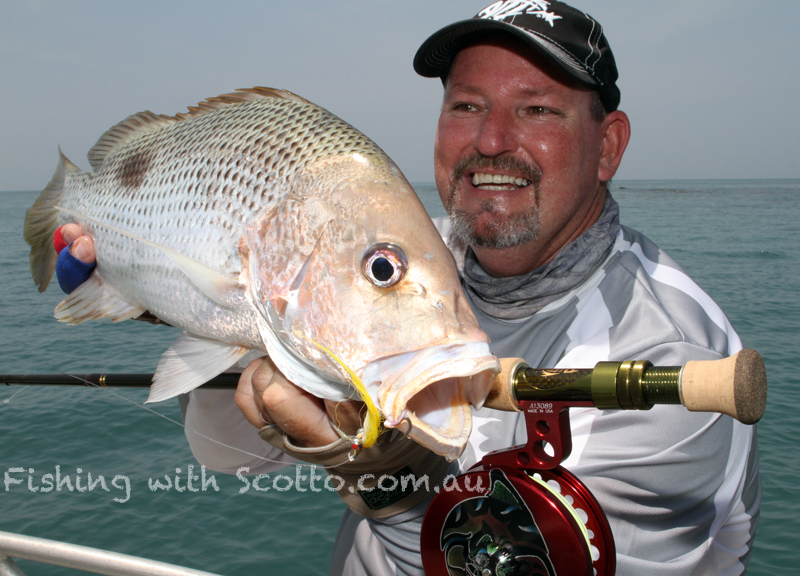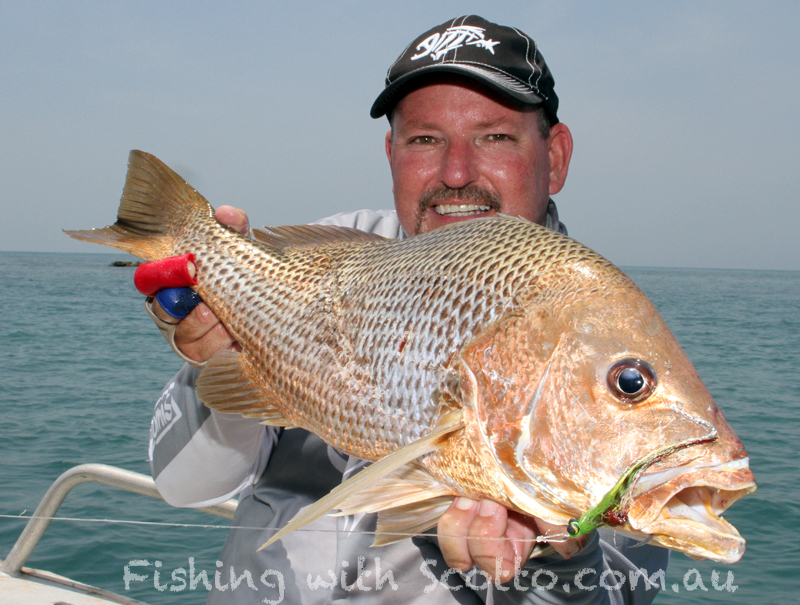 getting these BIG fingermark ( Golden Snapper ) out of their reefy home was more like "Hand-to-hand" combat rather than fly fishing !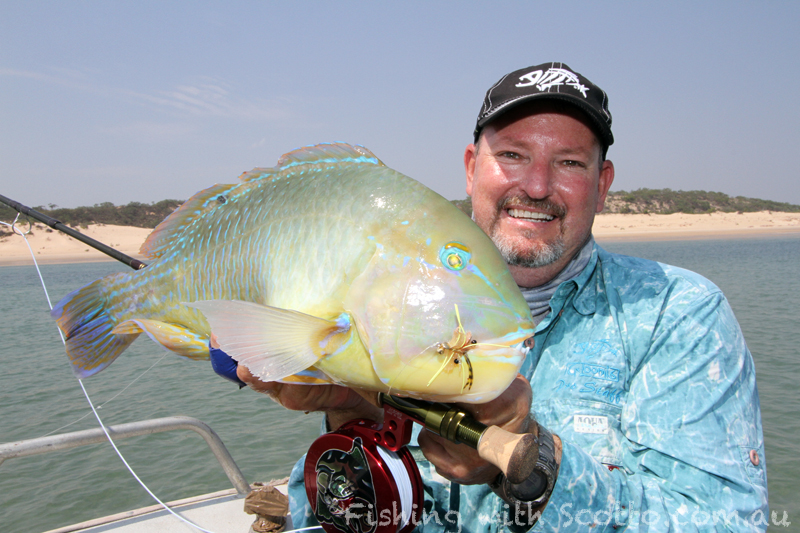 This tank of a Tusky really tested me in the shallow reefy country and ate a Jon Makim VGDC crab !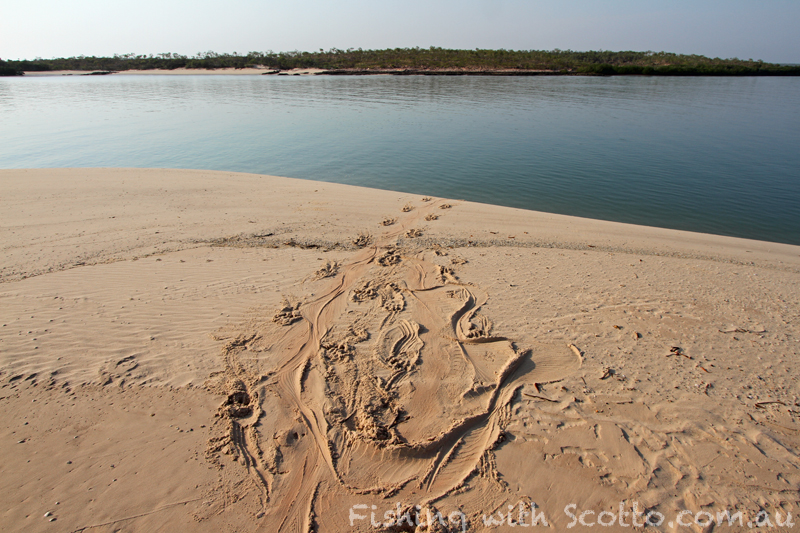 There's a few BIG crocs in the area as well !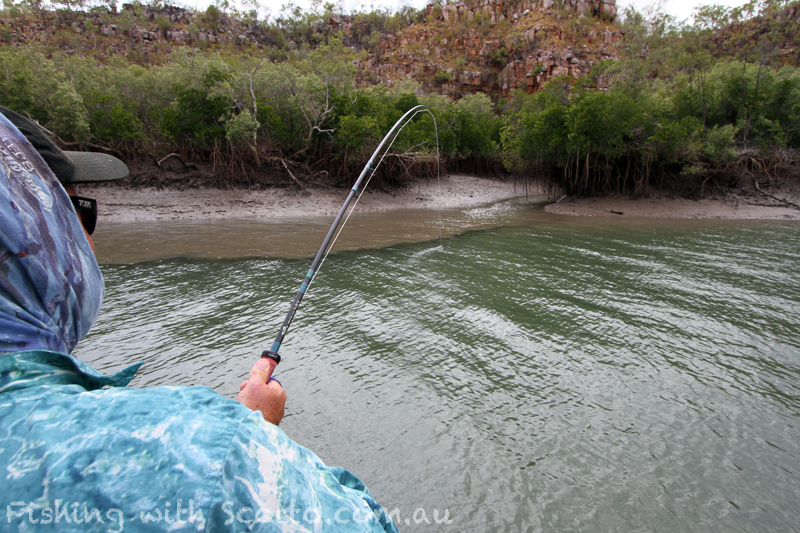 Working a classic colour change in the main river …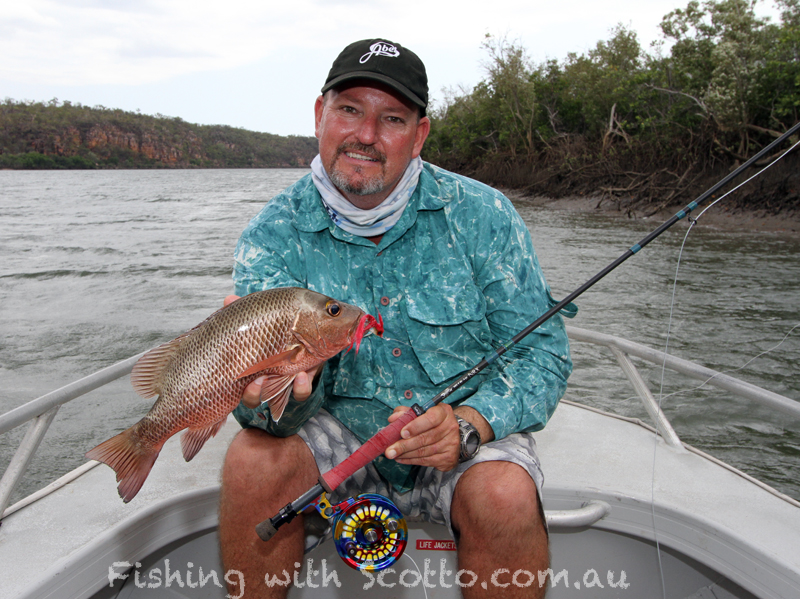 The main river produced some loverly coloured mangrove jacks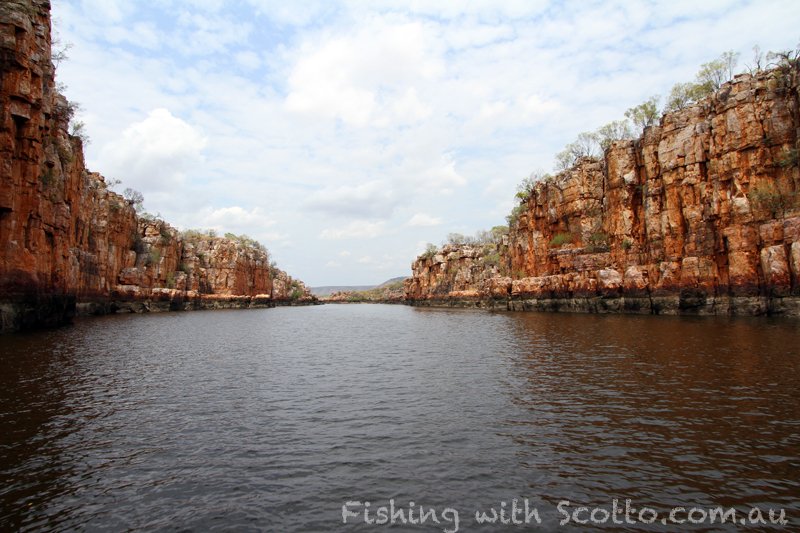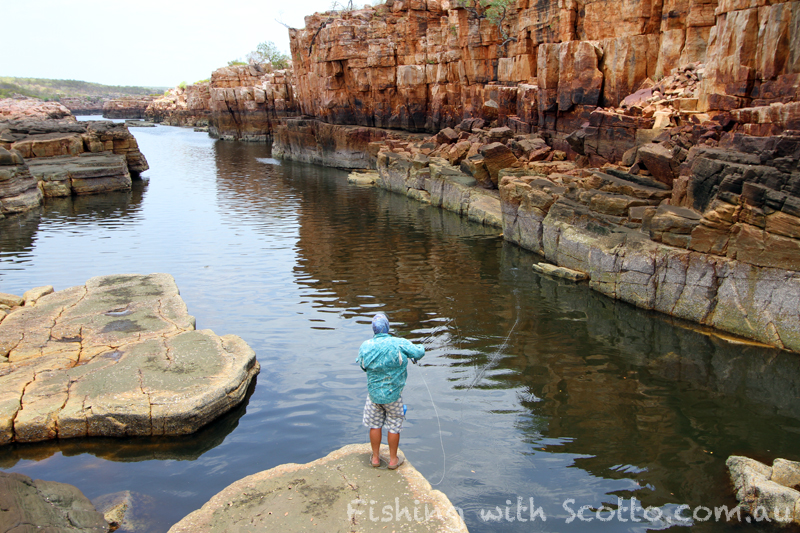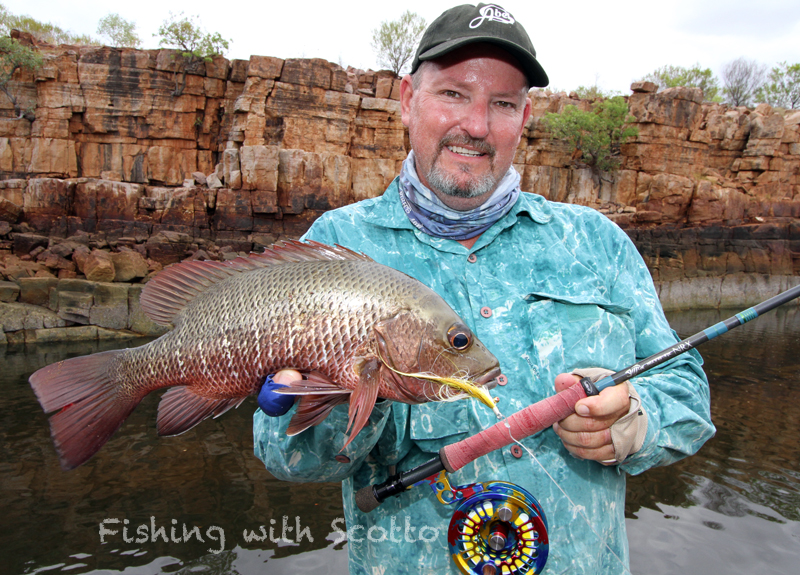 Traveling up the gorge and fishing the head waters of the Berkeley River truly is a special experience & I can only imagine what it must be like after the wet season when all the waterfalls are flowing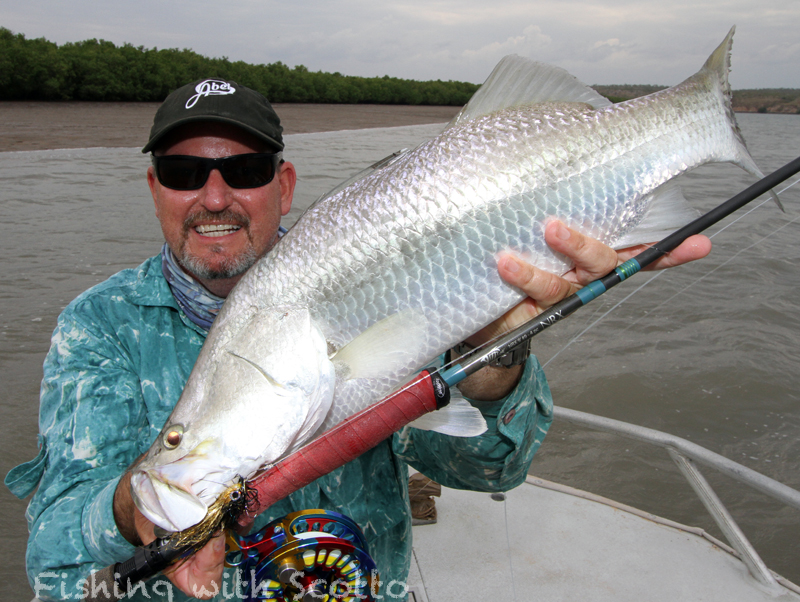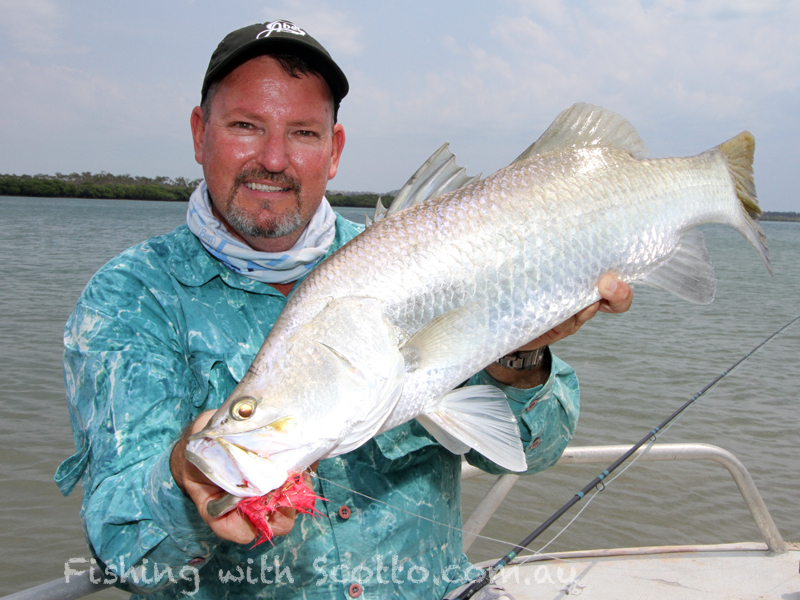 No trip to our North would be complete with out a few barra and the Berkeley River has plenty on offer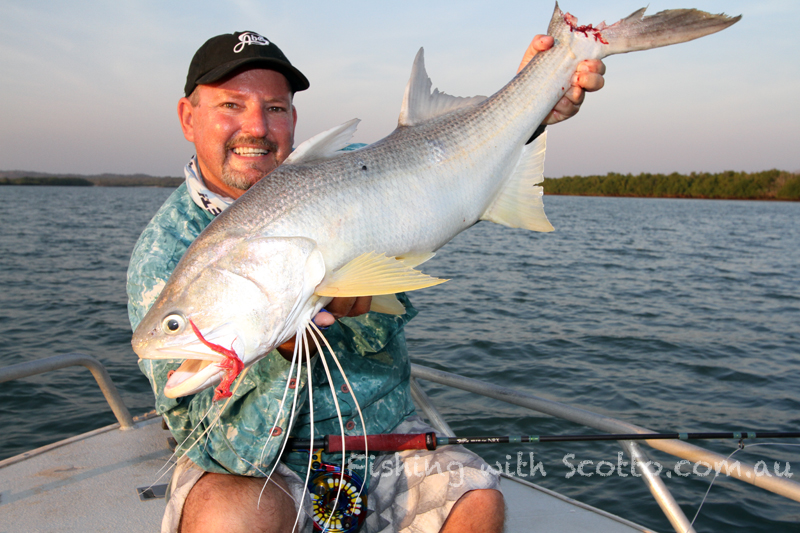 Unfortunately a shark nipped the tail off this solid threadfin salmon at the boat – and I can vouch that it was tasty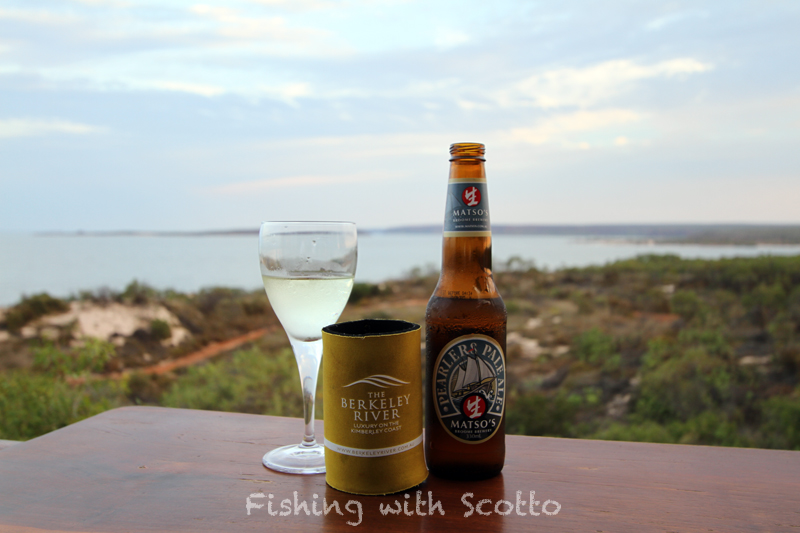 We do miss happy hour at the Berkeley River Lodge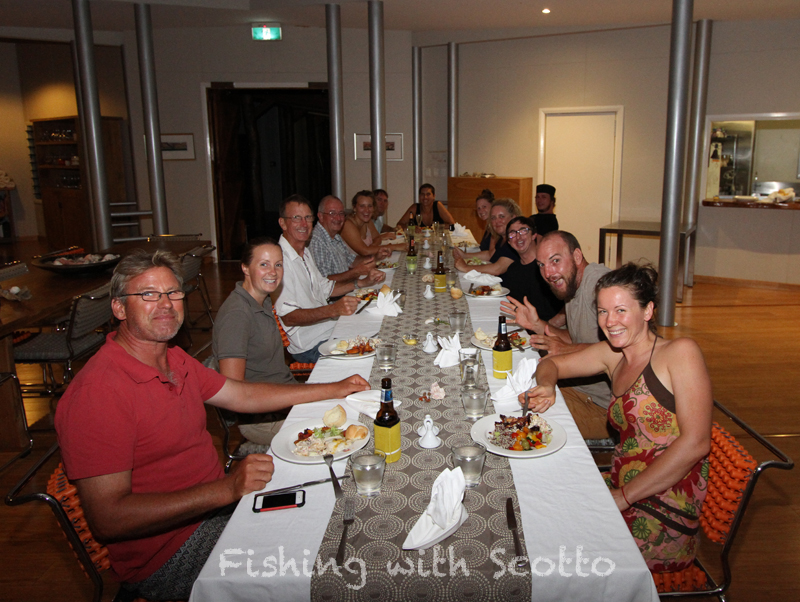 We would like to shout out a HUGE thanks to the Berkeley River Lodge Crew – Leith, Jasmine, Graham , Bruce, Paul , Alex , Kayla , Donna , Elky & Jo for looking after us during our stay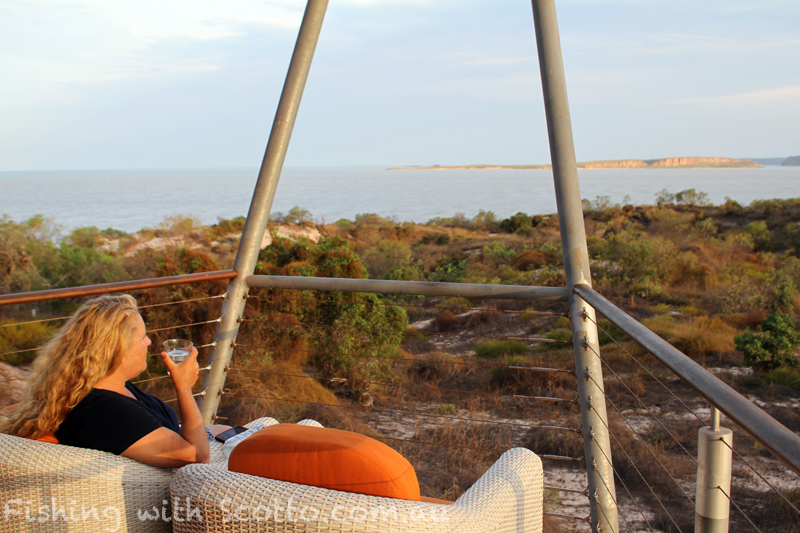 If your looking for a fishing destination which offers  not only amazing fishing in a stunning environment – but all the comforts of a luxury resort that you can take your partner on with plenty of non-fishing activities also on offer . Check out the www.berkeleyriver.com.au/ it truly will be a "trip of a lifetime"