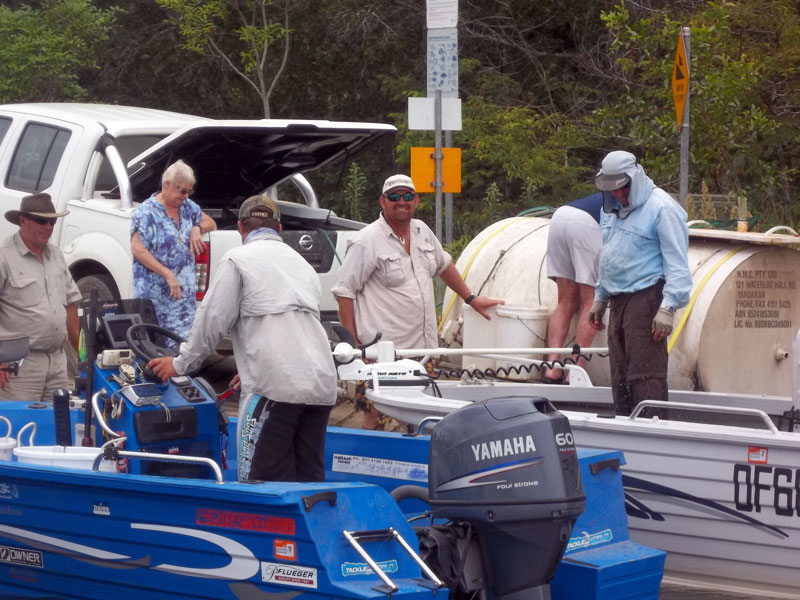 The Fraser Coast Fish Stocking Association ( FCFSA ) took delivery of this year's fish stockings out at Lake Lenthalls on Saturday ( 14th Jan ) with 25,000- Australian bass from Bill Proctor at Australian Bass Fingerlings and 15,000- Australian barramundi from Kurt Hutchby at the Gladstone Area Water Board Hatchery.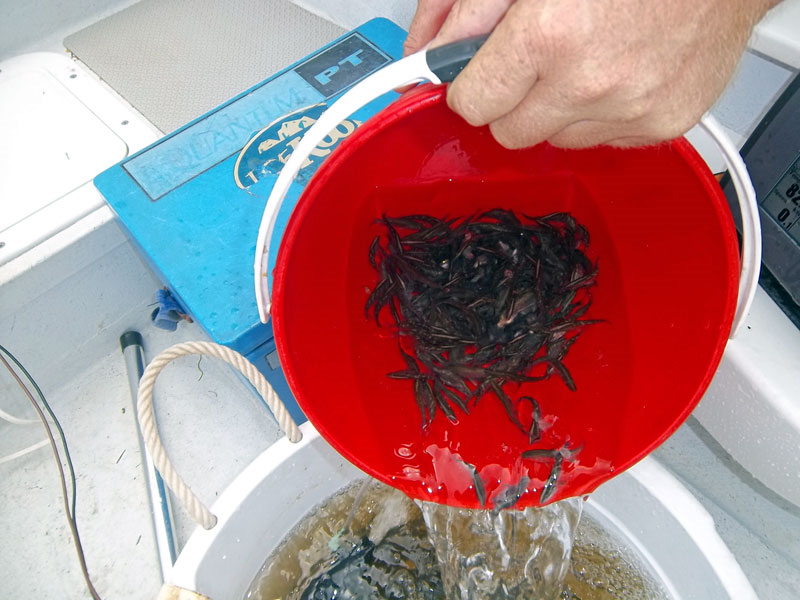 This was on top of last year's stockings of 5,200 Barramundi & 105,000 Australian Bass in early December 2010. We would like to thank both of our fish suppliers, Bill Proctor at HMC Pty Ltd & Kurt Hutchby at GAWB as well as our major sponsor Wide Bay water Corporation for their support – without this we would not have a fishery. The flooding rains that where experiences during December 2010 & January 2011 saw Lenthalls Dam spill heavily. These floods caused the loss of a number of fish over the dam wall during that period.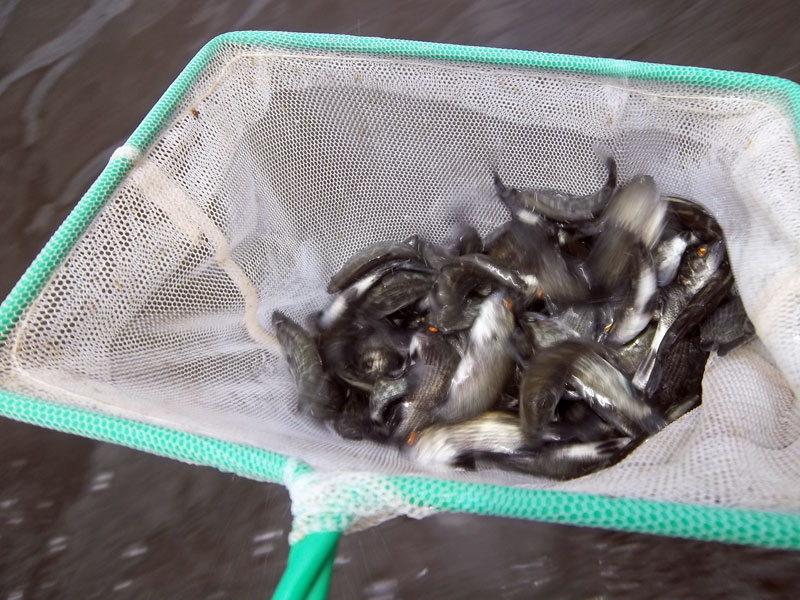 Water quality out at Lenthalls this summer has improved with only minor overflows so far . The fishing has also really started to pick up with Australian Bass averaging 30-45cm being caught regularly on a variety of techniques including trolling, spinner baits, rattling vibration baits, soft plastics & surface lures. There have also been some lovely barramundi caught averaging 50-60cm – with a few in the 80+cm to keep you on your toes.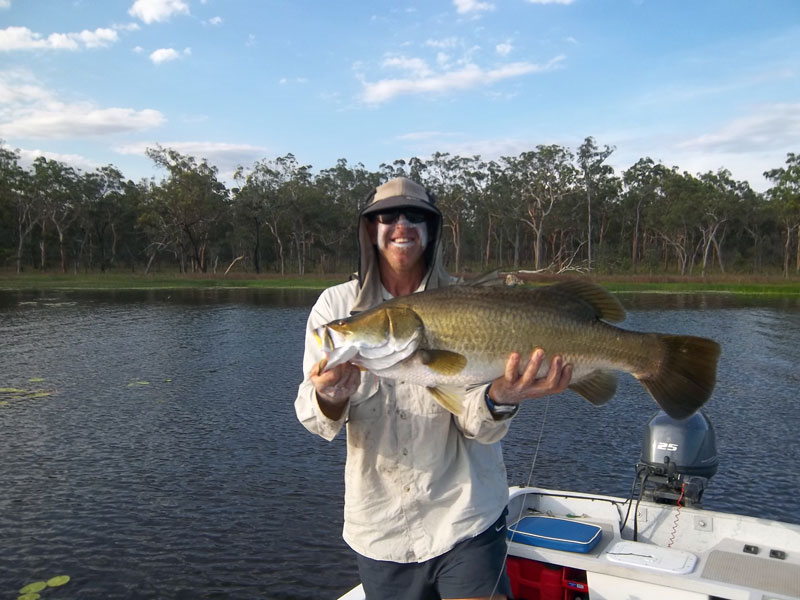 Lake Lenthalls has the potential to be one of the best mixed bass & barramundi fisheries in the State and is part of the Stocked Impoundment Permit Scheme which see's moneys from these permits go directly back to the Fraser Coast Fish Stocking Association. The FCFSA relies heavily on these SIP's funds – so please ensure your select lake Lenthalls when purchasing your permits. The FCSA is always looking for new funding sources & members, so please contact us if you would like to either become a member or support future fish stockings – details @ http://fcfsa.sweetwaterfishing.com.au
Regards Scott Mitchell
President FCFSA