Our niece Jess visited us again in September with our initial plans of traveling the WET centre spoiled due to flooding out West. A quick decision was made to spend a week up at lake Awonga for a bit of barra fishing. Unfortunately the rain moved east & we struggled at Awonga with only 3 fish for our efforts at 95,& 2 x 98cm.
Upon returning to Hervey Bay we struck a lovely day to head up the Island for some whale watching & a bit of fishing.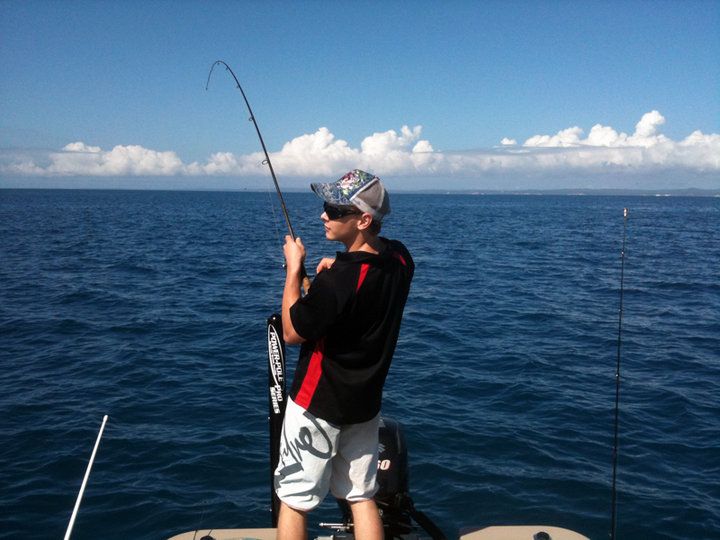 Called past the 6 mile on the way up to see if there where any tuna about & came across a good school of Mac Tuna.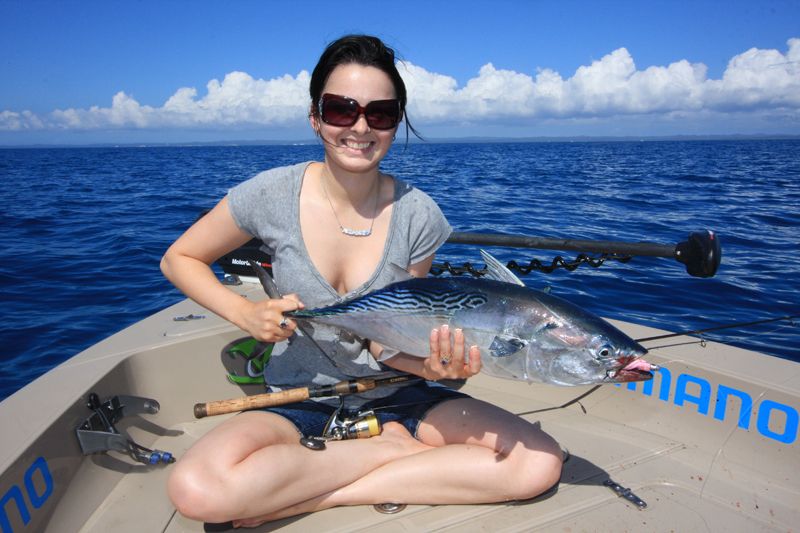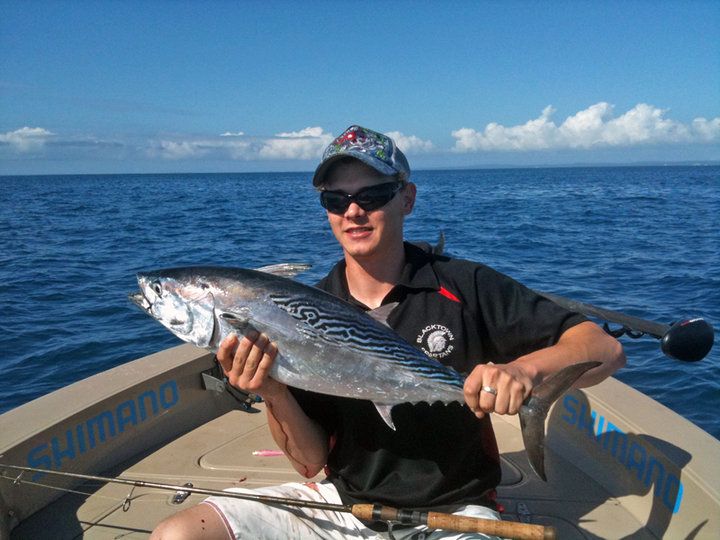 Jess managed two straight up while Steve took a little longer to get back into "tuna mode"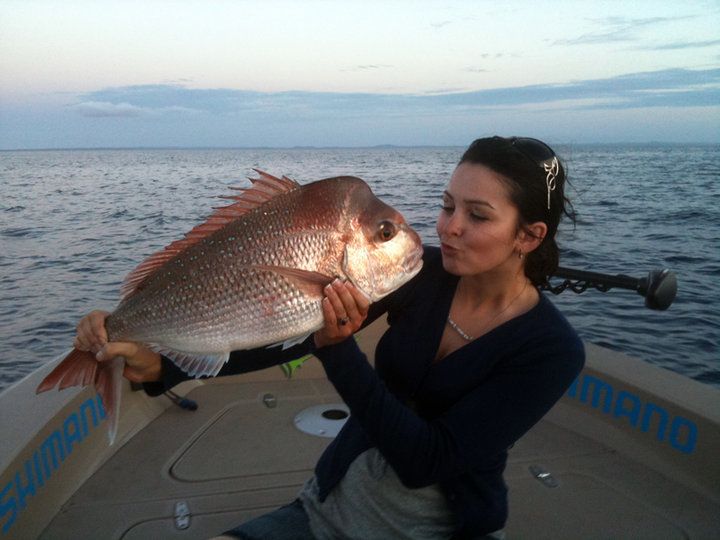 We pushed on up the Island stopping in to watch a few hump backs playing with their calves. With such a lovely afternoon I decided to shoot up to the Rooneys to see if we could finish with a couple of Snapper. We marked a few patches of bait & after a few drifts managed two nice fish & busted a good one off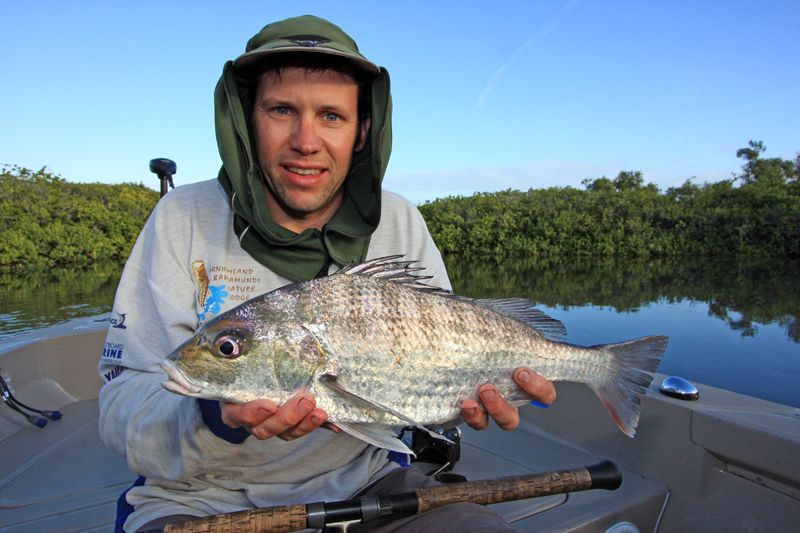 I also had the pleasure of fishing with Dr Ben Diggles ( http://www.digsfish.com/ ) . Ben was keen for some creek fishing & we had a great day exploring the Great Sandy Straights.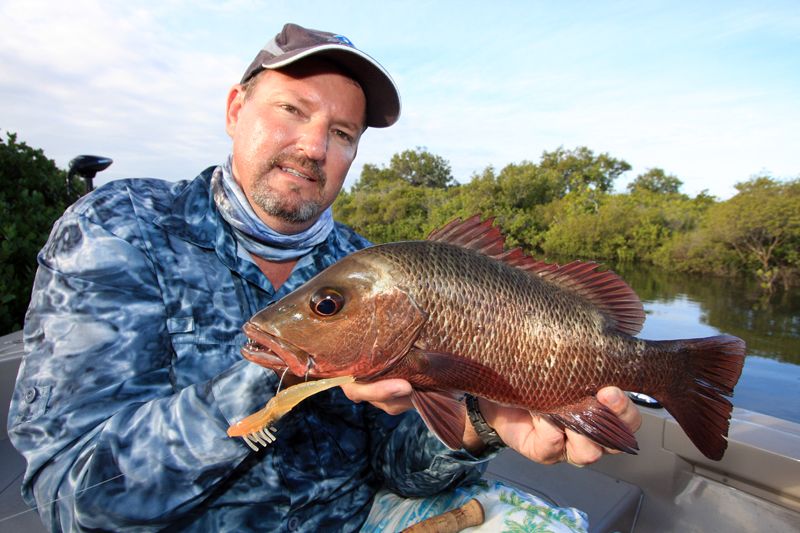 With a bit of warm weather we started out in search of Golden Trevally on the flats but unfortunately didn't come across any. We did have a huge qld grouper swim with us for a while in a few metres of water & manged half a dozen tasty calamari. With a rising tide we pushed up a few creeks and managed a couple of nice Jacks which was a pleasant surprise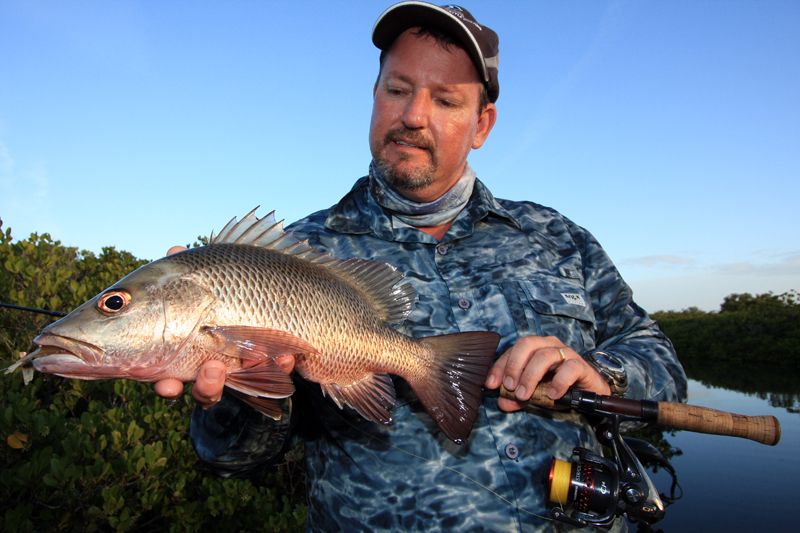 Great way to christen my new Shimano Stradic CI4 3500 loaded with Power Pro Braid. I have just started using the Power Pro braid & believe it is the best I have used to date. It is like a cross between woven & fused braids & casts fantastic, knots easily & has given me no problems so far …………..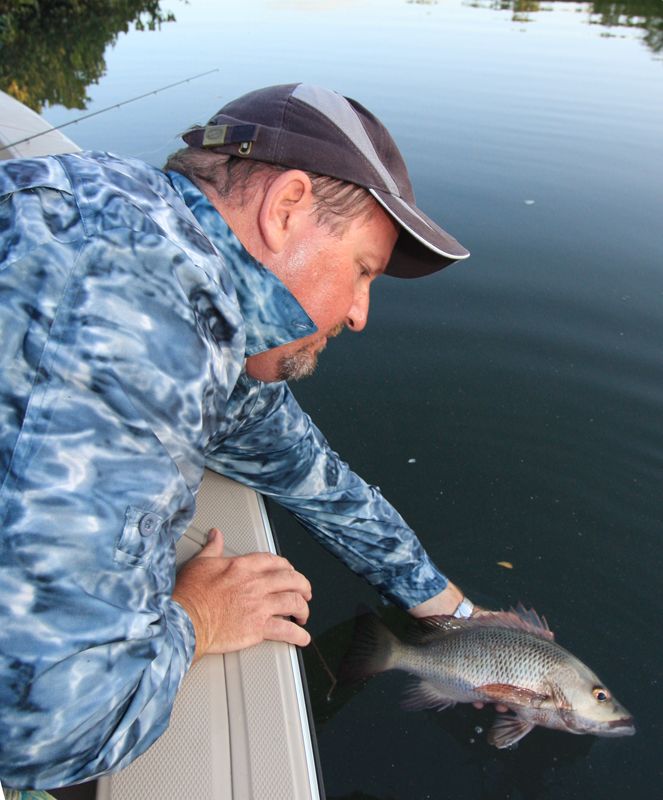 There is just So much water to explore down through the Straights & So little Time ………………..
Regards Scotto