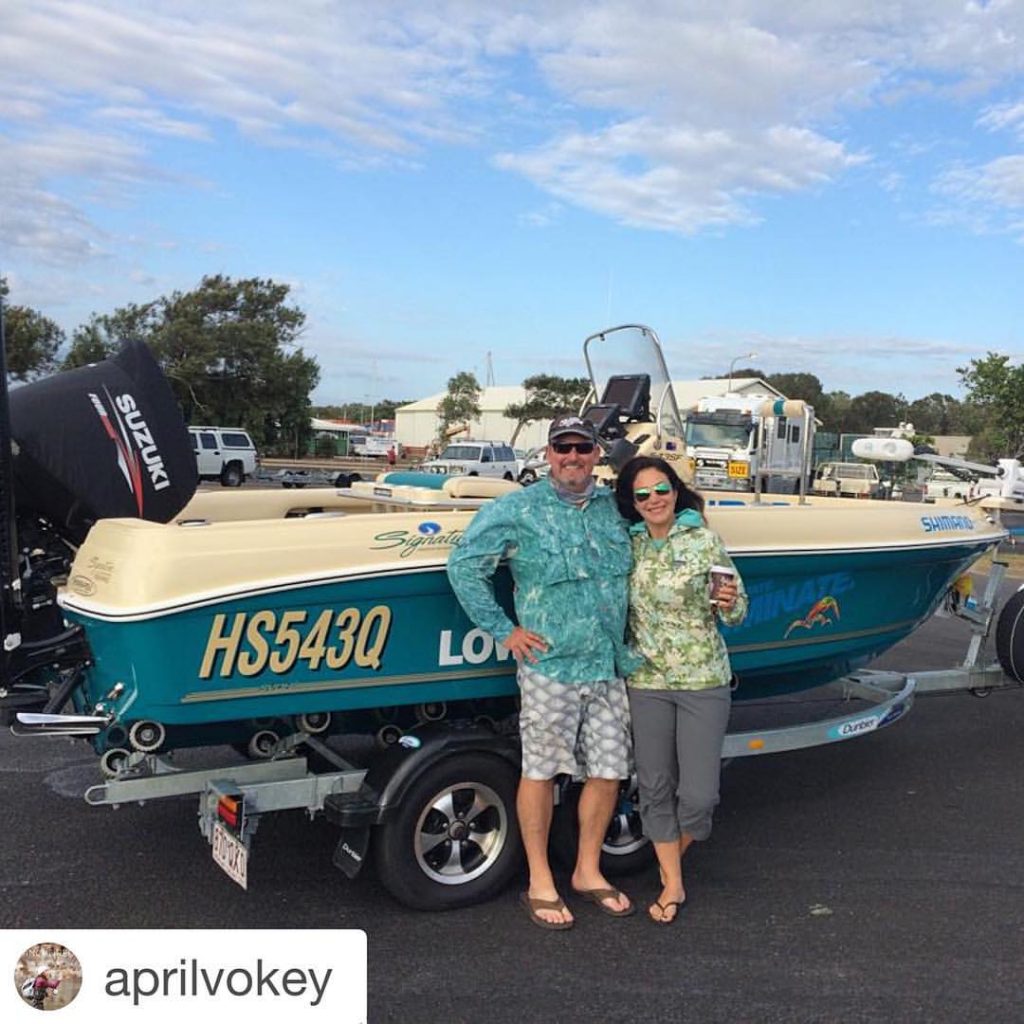 Mate Charles Barrett married world renowned FFF certified casting instructor, a fly-tying instructor, an active conservationist, traveling speaker and an eternal student of life and love April Vokey in 2014 and was in Brisbane for work and thought he'd shoot up to the Bay to show April our amazing part of the world !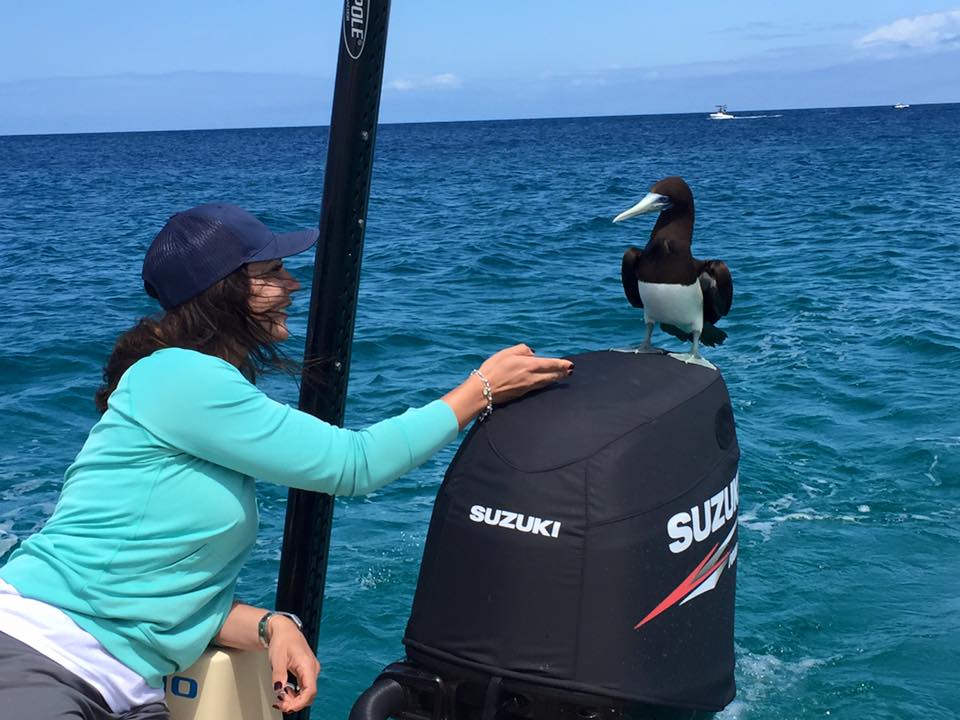 Whilst we had great weather – the fishing was tough with only a few shots at a longtail & queenfish on the flats and a couple of mac tuna – April also made friends with one of our local brown booby's & promised she would be back for a better look around next trip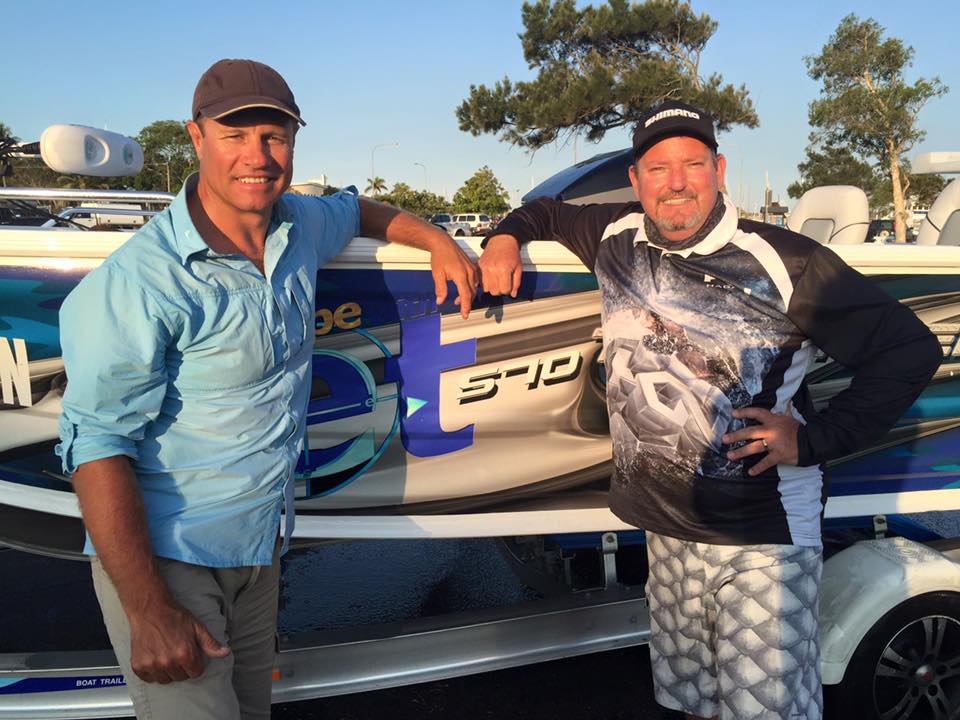 Andrew Ettingshausen was also in our area in November hoping to capture a "flats marlin" for his "Escape with ET' television show and invited me along for a day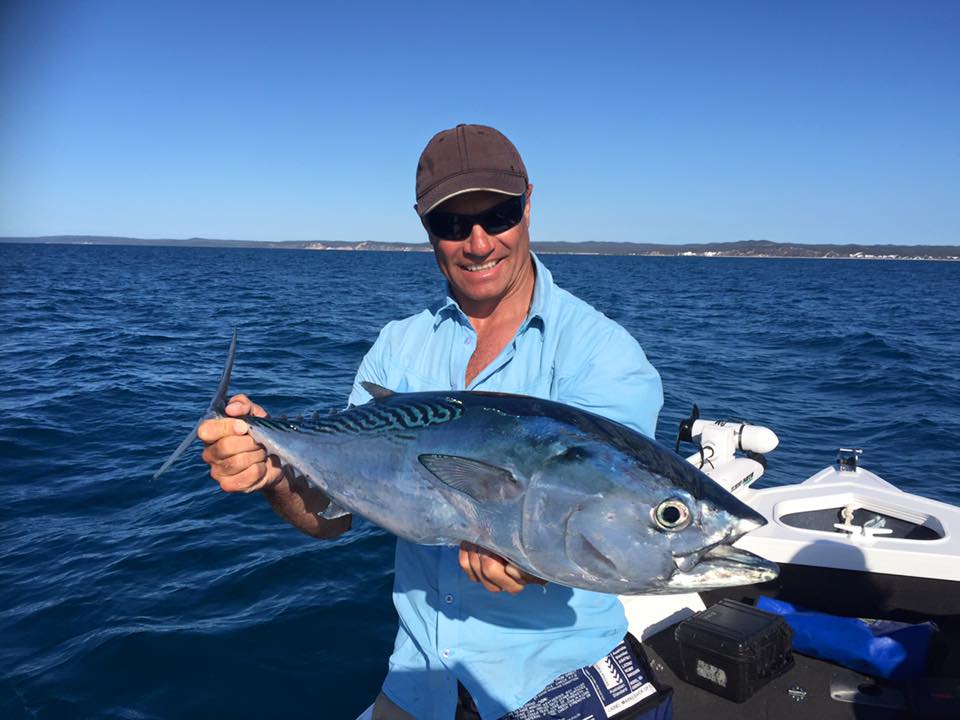 Unfortunately we didn't raise any marlin but we did manage some spotted mackerel and Mac tuna which will feature in an episode next year & ET will have to return next season for another shot at our marlin 
Next up was good mate "Tumby Tom " Tierney from Tumby Bay in SA – who also wanted to catch one of our "flats marlin" but with a strong Northerly on the 1st day we elected to check out Lentahlls dam which had just re-opened after being closed for maintenance on the wall crest gates back in May. We started by trolling the main basin with deep divers looking for schooling fish and didn't have to go far before came across our 1st strike with Tom landing two lovely fish back to back around 45-46cm.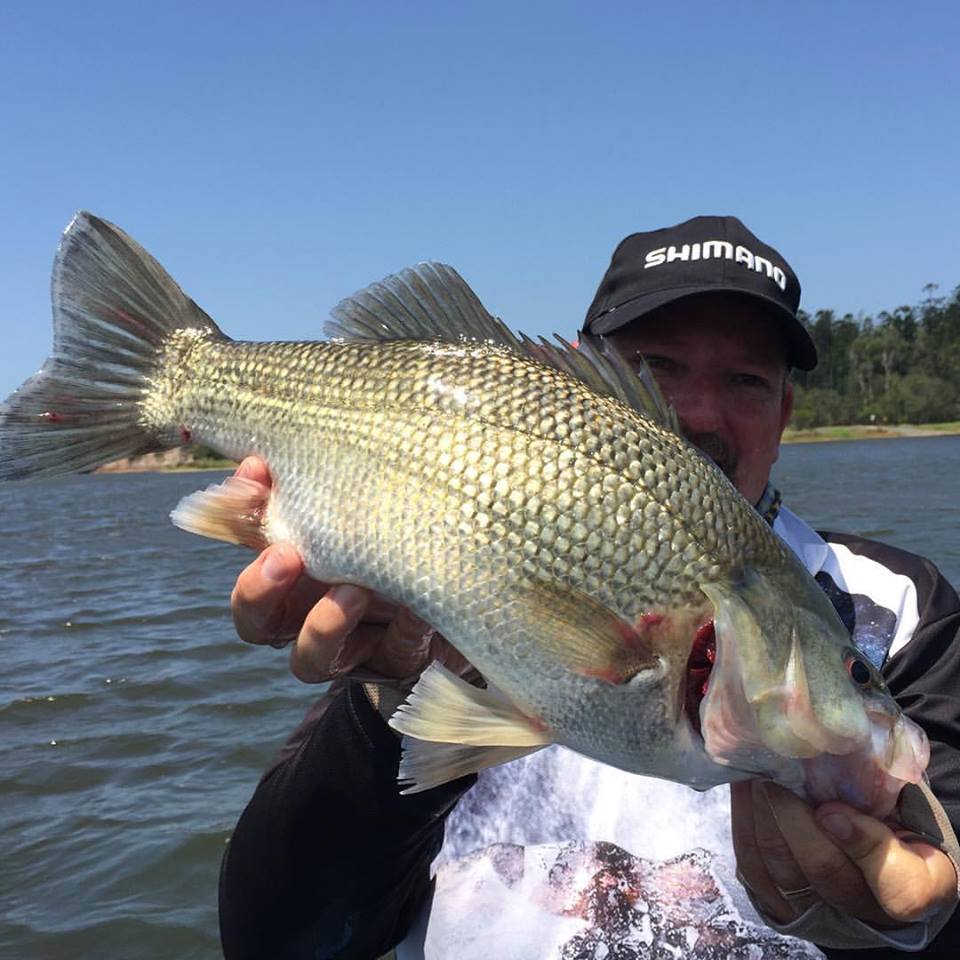 We ended up having a great day with plenty of solid bass averaging 40-45cm and our best going 48cm ! All the fish where in great condition with Lenthalls looking like it will be back on-line as a premier bass & barrumundi fishery in 2016 !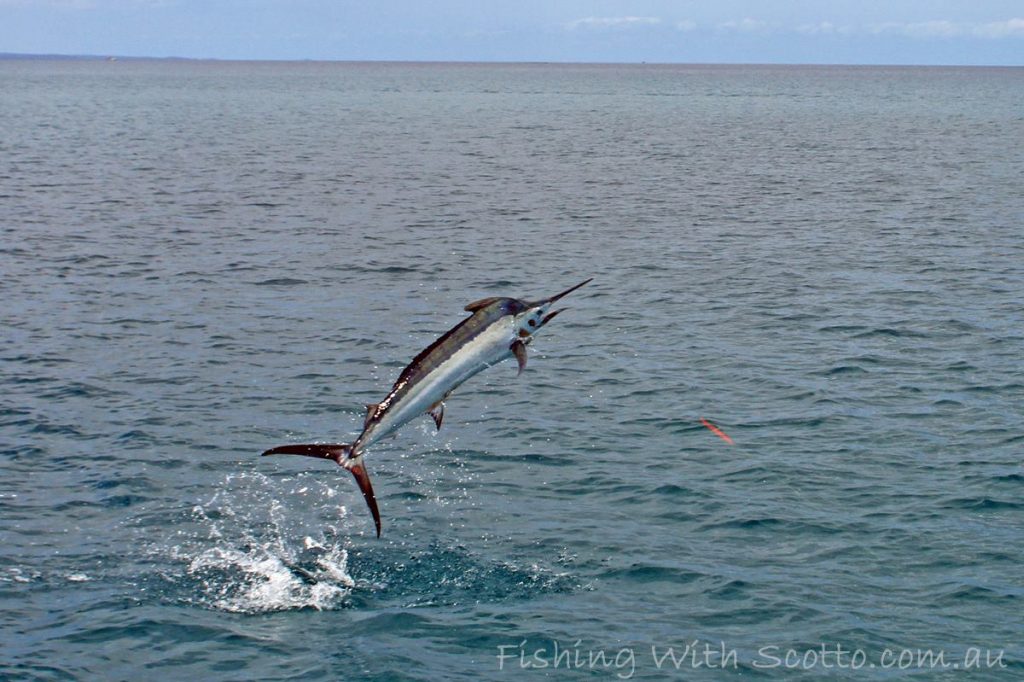 With better weather for the remainder of the week we focused on chasing marlin on the flats between Wathumba Creek and Rooney's. We trolled a daisy chain teaser with two skipping gar fish on circle hooks which has resulted in a high conversion rate for solid hook ups over the past few seasons and this year was no exception !
We had some great fishing with Tom landing 5 marlin over the four days – with a couple of the fish being better than average around 35-40kgs !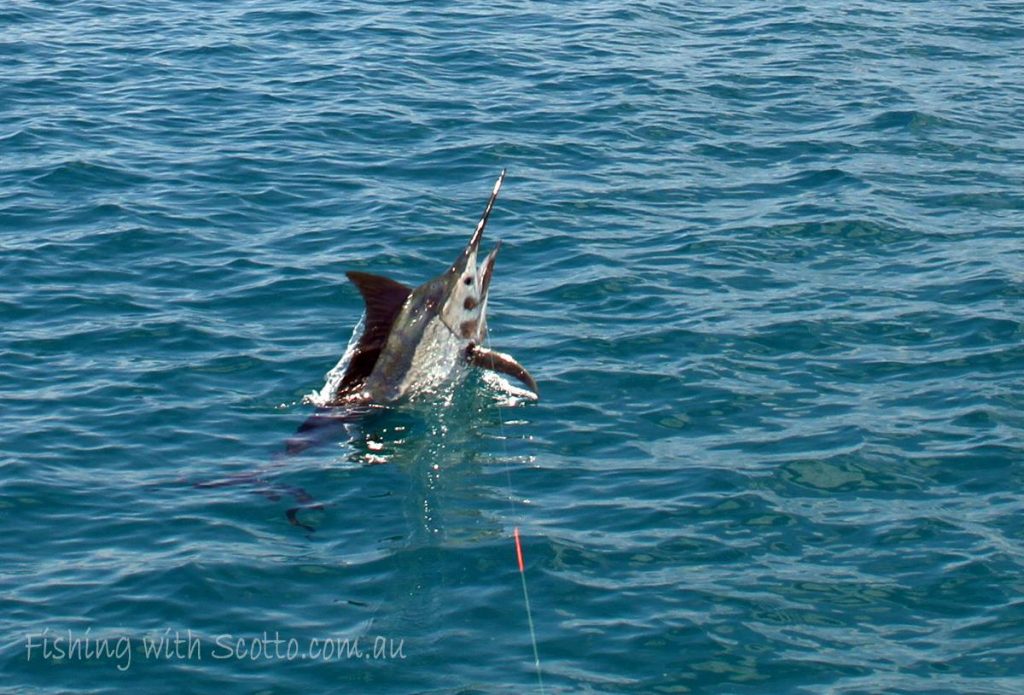 There's no other place in the world to my knowledge that you can sight fish to black marlin on gin clear flats in 2-6 metres of water !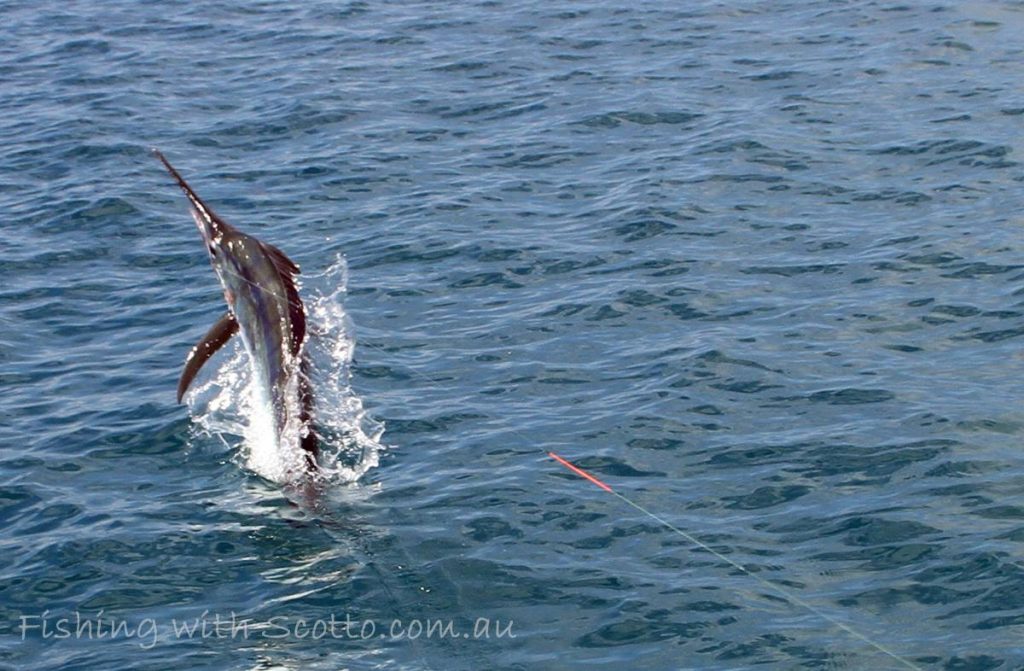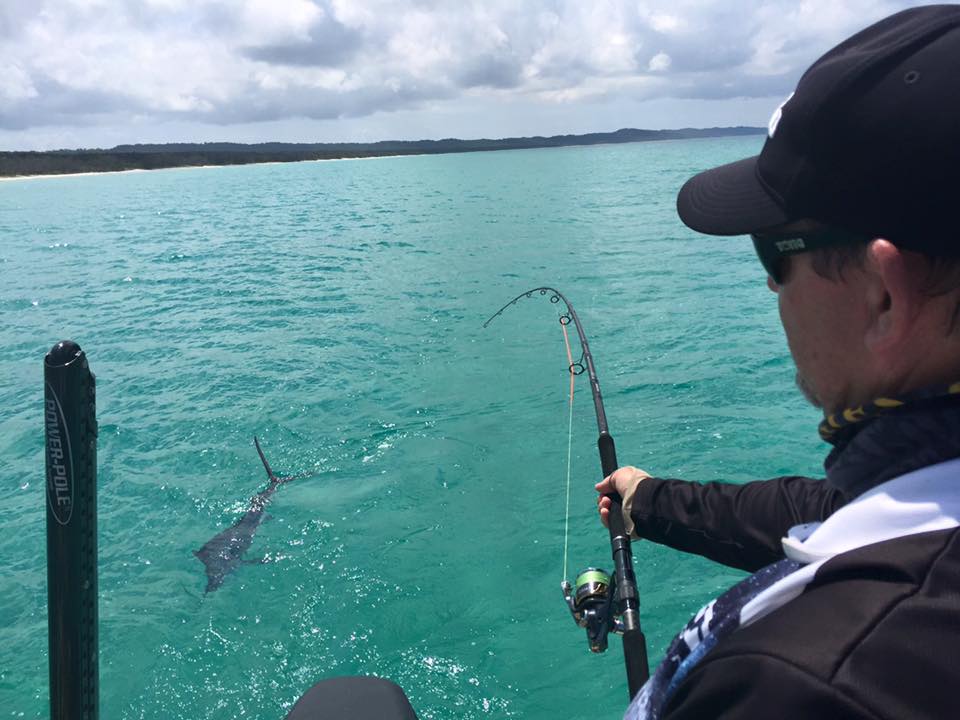 #HowGoodIsHervey bay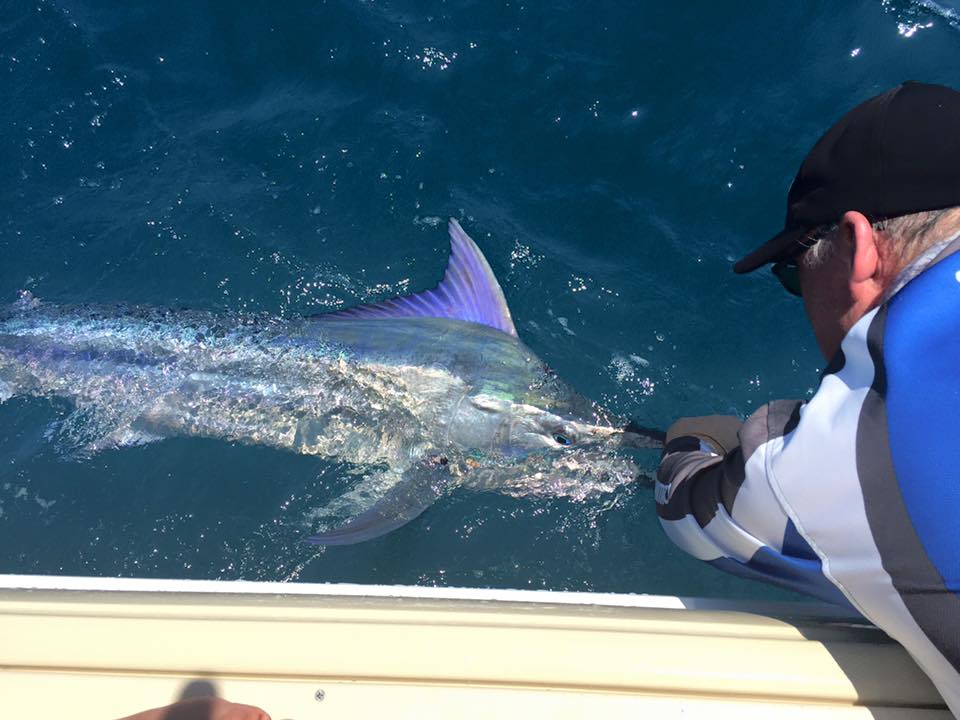 The colours in these fish are beautiful & it's hard to imagine that they have the potential to grown over 1000lbs !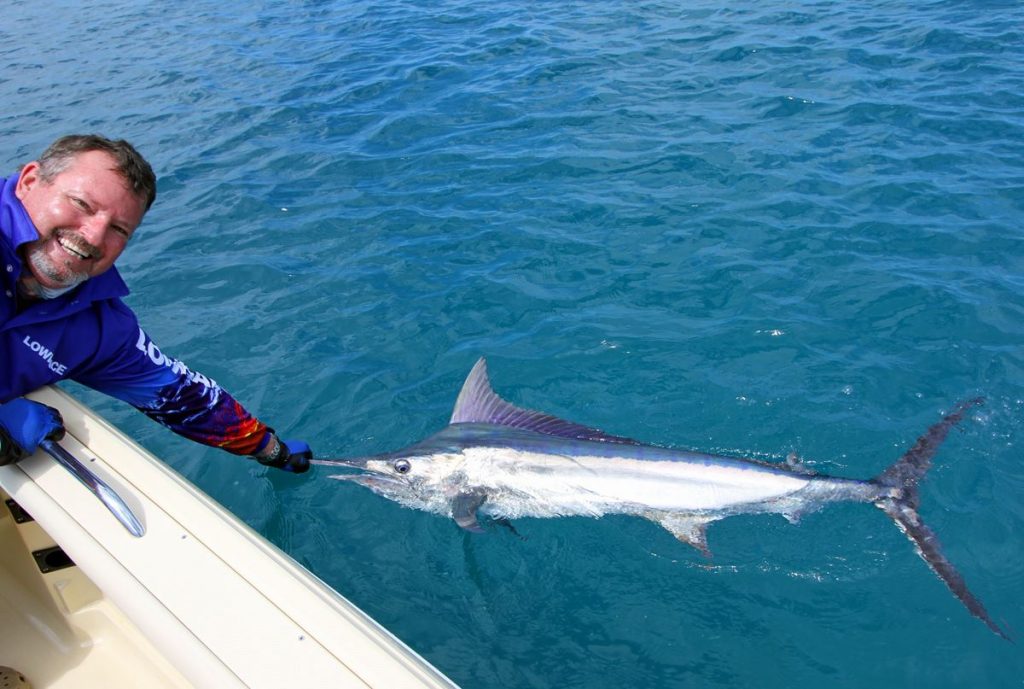 We had photographer and camera man James Ibrahim onboard each day filming for Shimano Fishing Australia – so watch this space for the video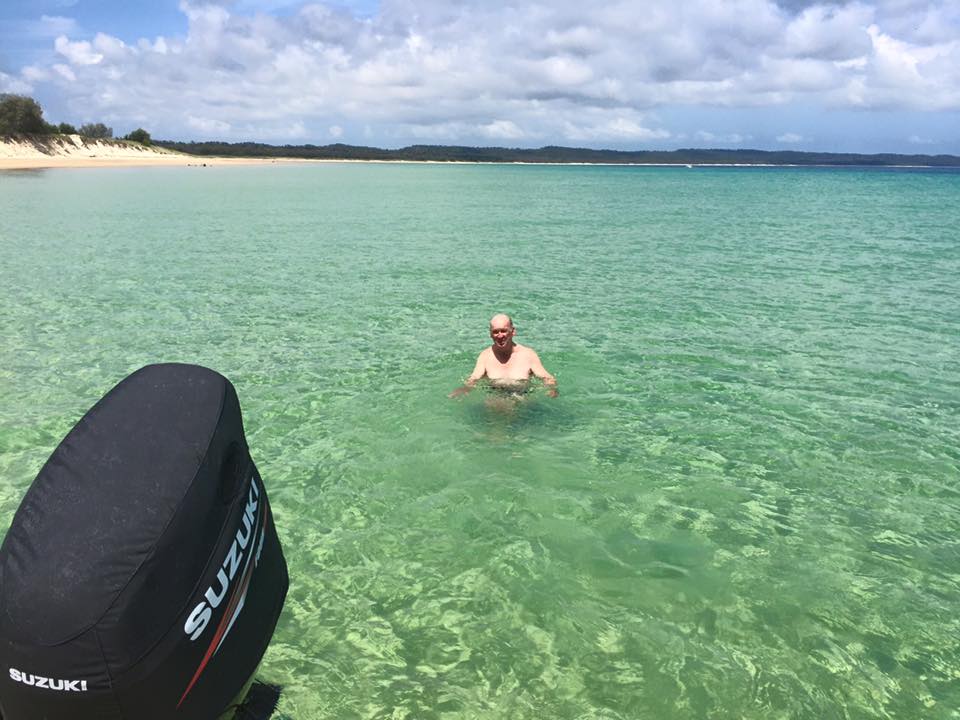 No trip to Rooneys would be complete with out a swim after lunch #HowGoodIsHerveyBay
We have some exciting fishing ahead and would like to take this opportunity to thank you all for following our fishing adventures and look forward to sharing plenty more in 2016 !