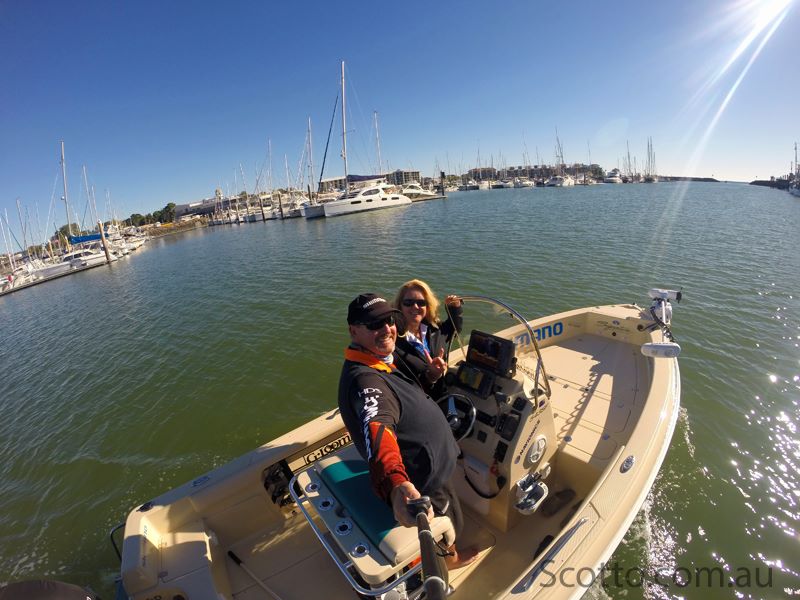 Katrina & I would like to take this opportunity to thank you all for following our fishing adventures and look forward to taking you with us again in 2016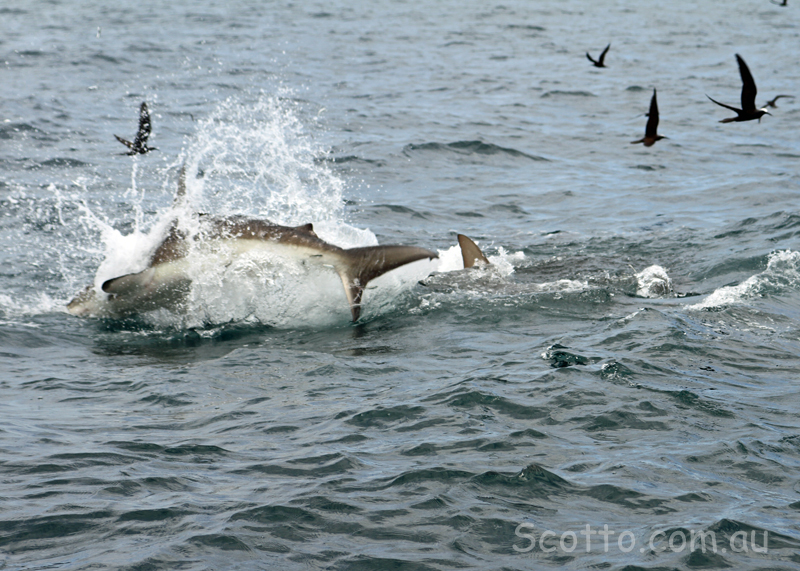 Every January we see some great bait ball kaos up the island and last year was no different ! This massacre was off the top of the Sandy Cape and included some serious Sharks !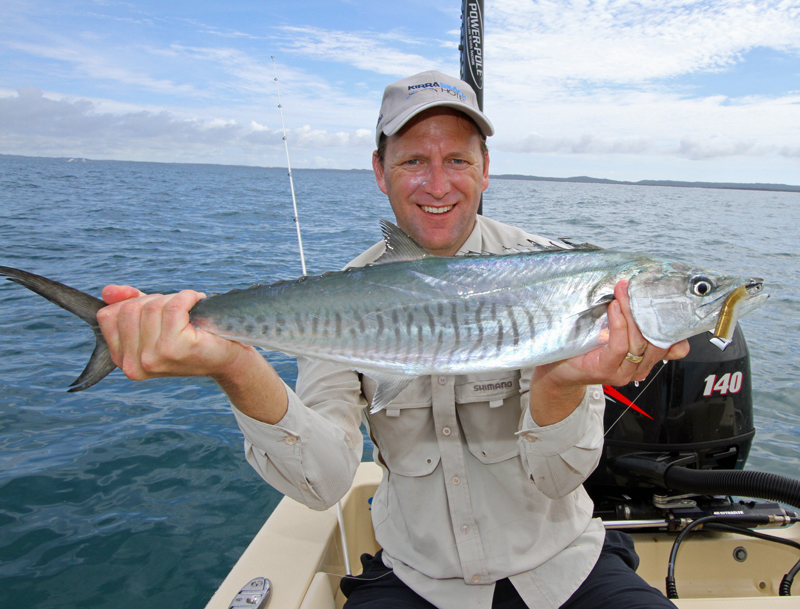 Drew Steptoe managed to pull this mackerel out with out being sharked !
Spent a couple of days on the water with Dr Ben Diggles – who landed this serious coota !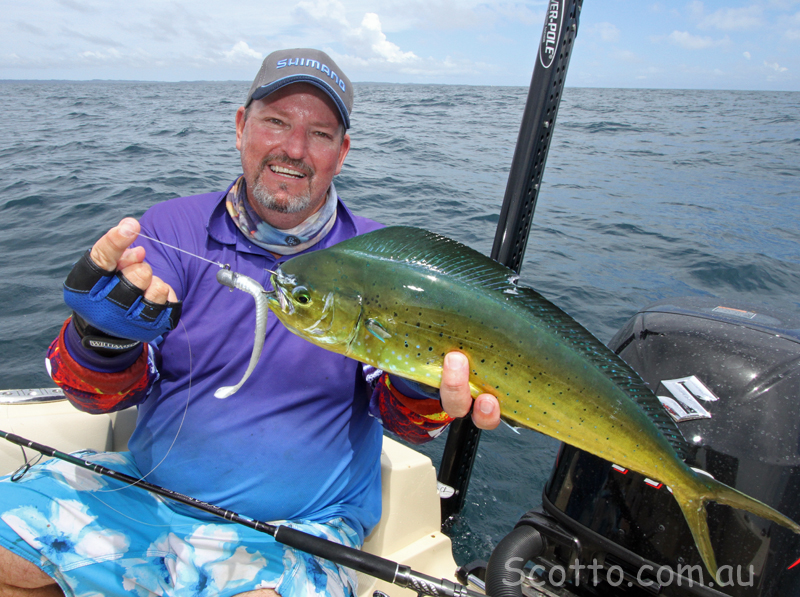 Had a fun session on some dolphin fish off the Sandy Cape FADS – shame they keep getting displaced !
We had regular Hervey Bay visitors Paul & Wes up in Pauls 543SF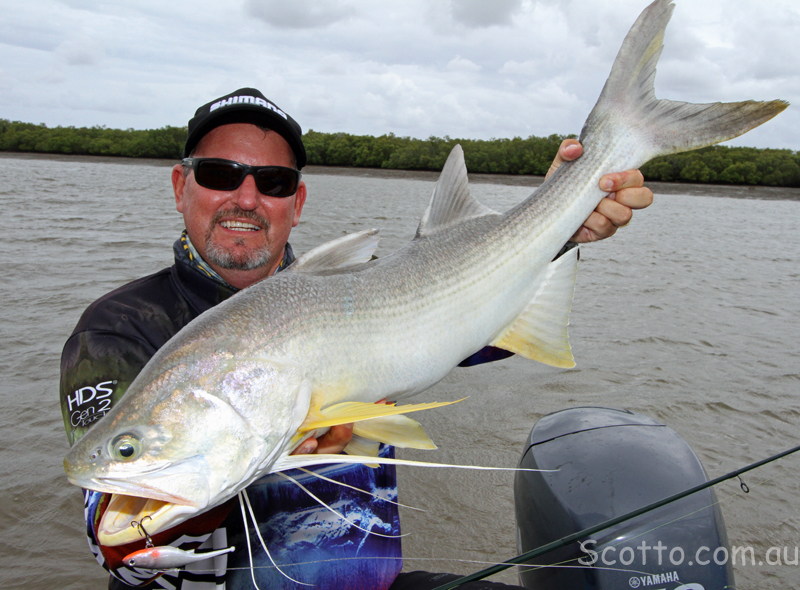 Had some great thready fishing around Easter on the drains fishing with Nathan Nitschinsk using Spanyid vibes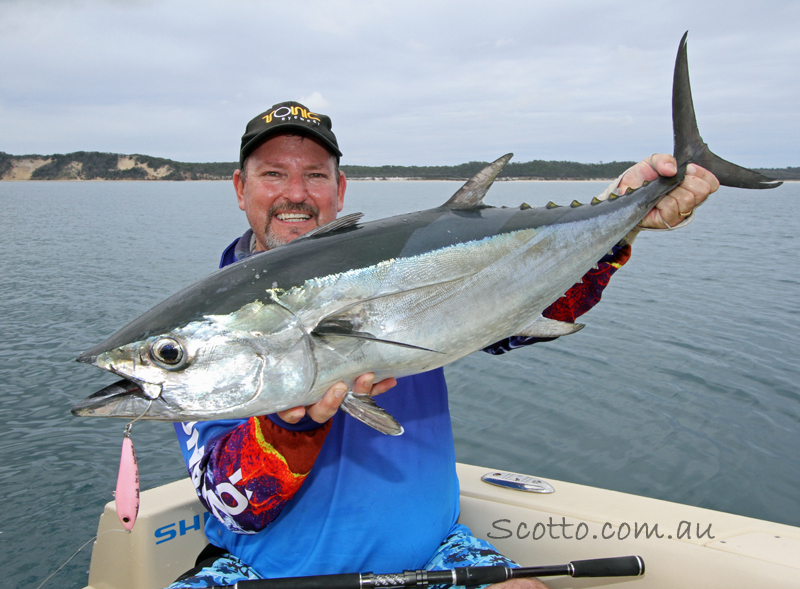 May is always a great month for weather and we had some insane longtail sessions – with the biggest challenge being getting them past the sharks !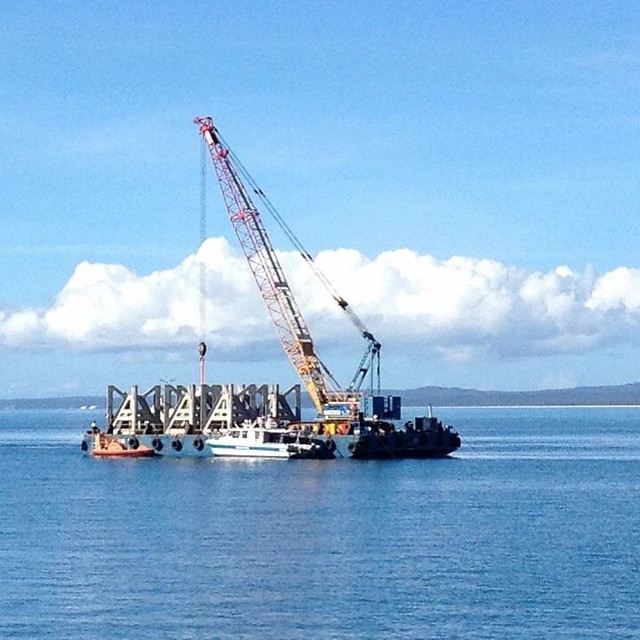 We had two new artificial reefs deployed in the Bay in May – Simpson Artificial Reef on the outer banks & Hardie Artificial Reef down near little Woody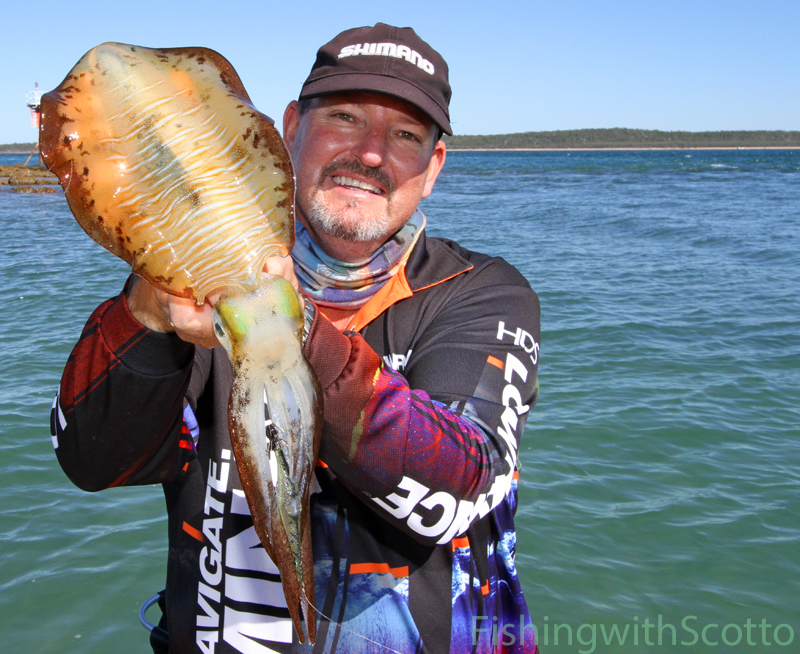 We did some Squidding in June mmmmmm Calamari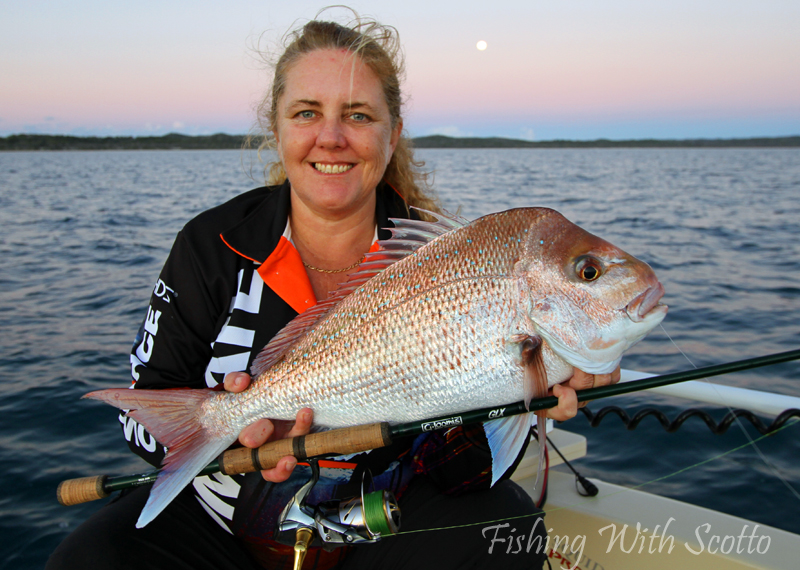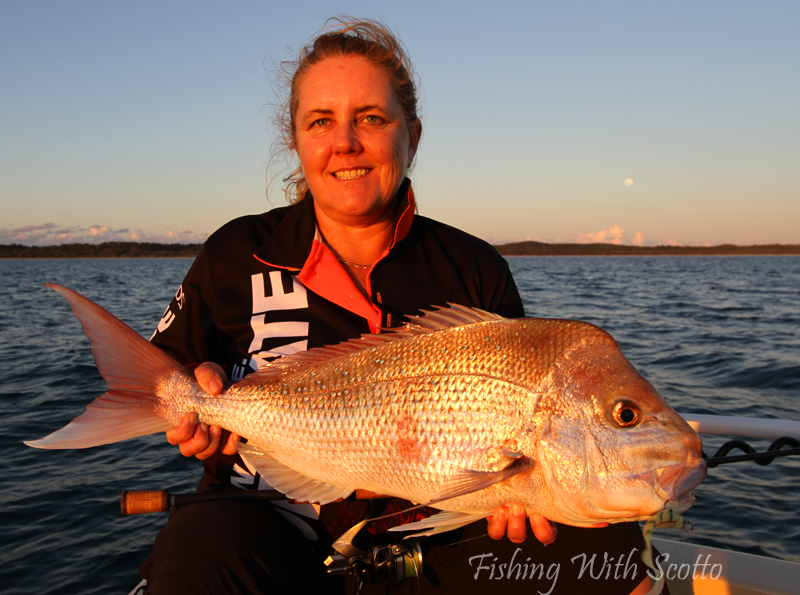 We had a great run of snapper over June. July & August !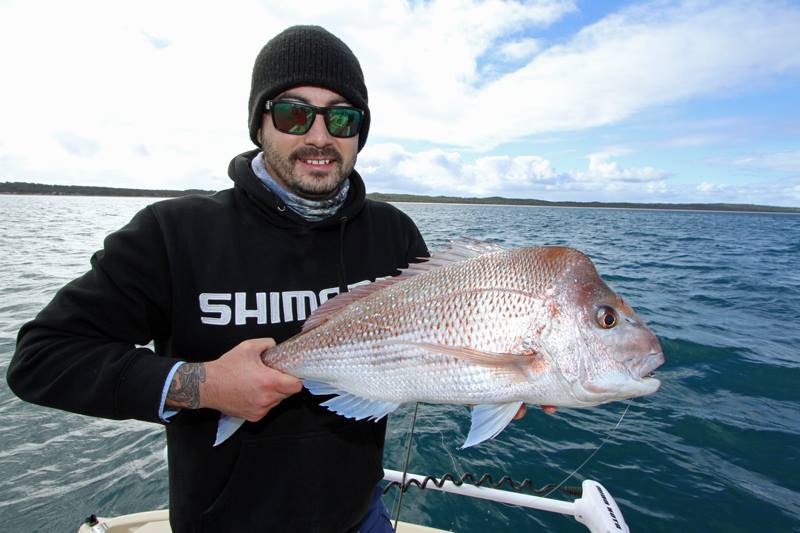 We shot a promo for the AFC series to promote recreational fishing on our Fraser Coast with FCO ( Fraser Coast opportunities ) with BCF & Shimano with Leroy landing his PB snapper during one of our sessions.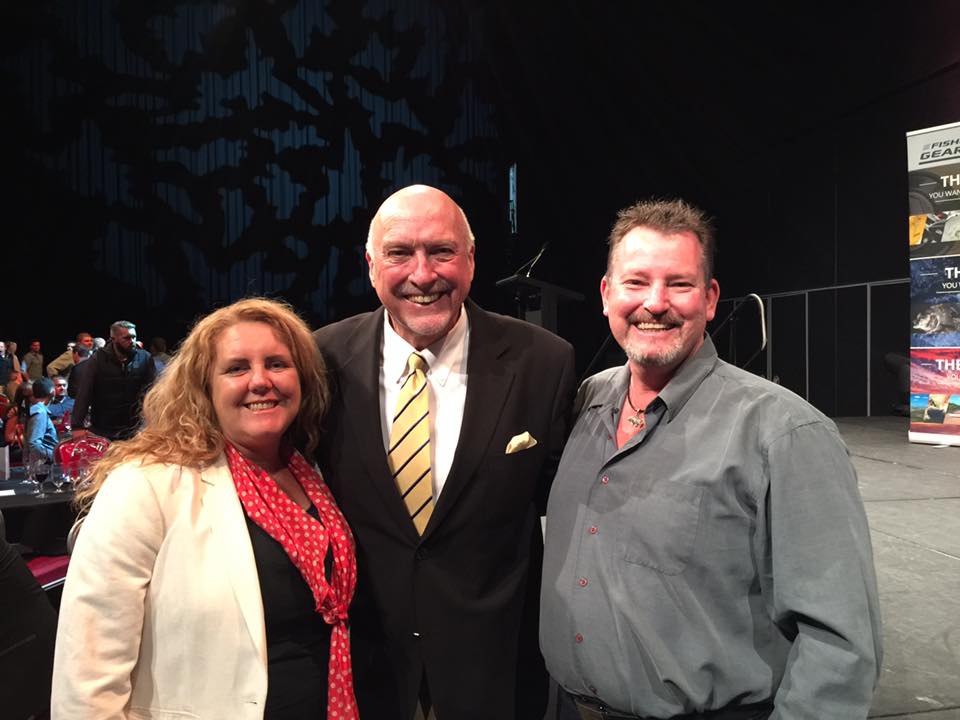 We got to sit at VIP table at AFTA ( Australia Fishing Tackle Association ) on the Gold Coast and had dinner with Rex Hunt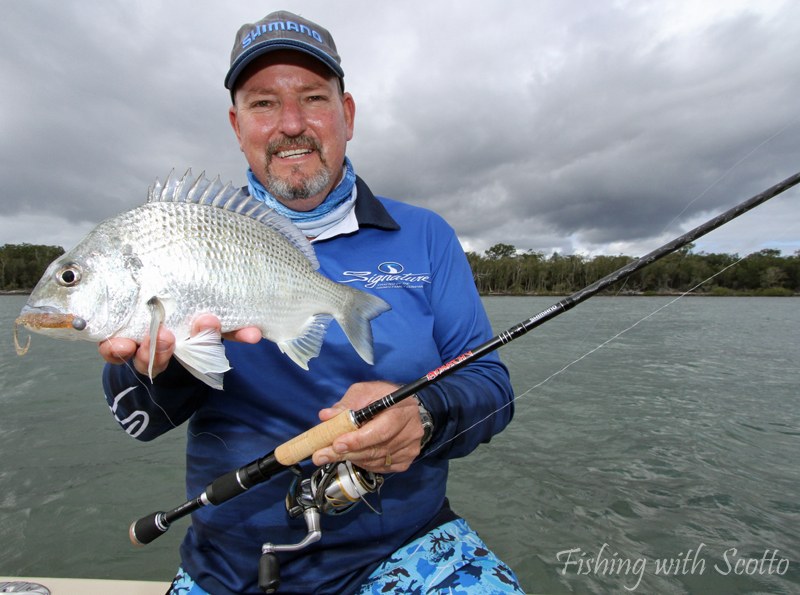 Had some great "bread & Butter" session on the bream flathead & whiting during August & September – Christening my new Shimano Anarchy / Stella Combo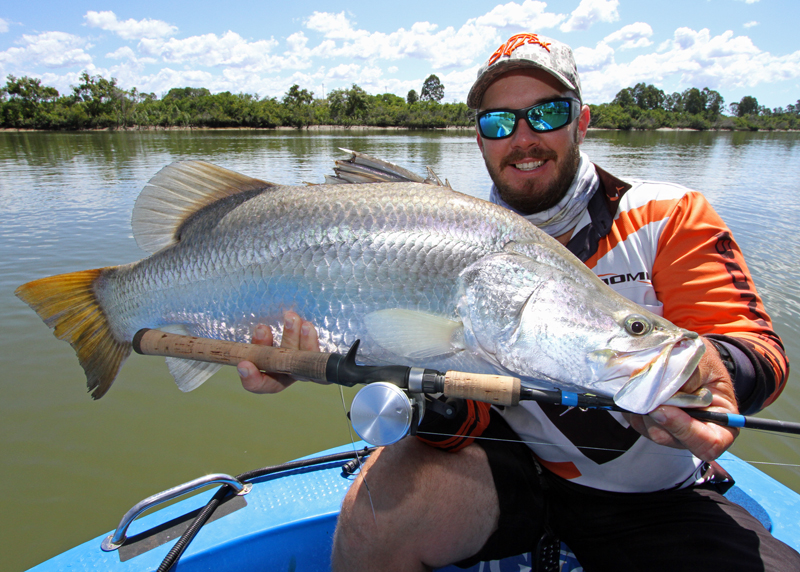 Had some great river fishing in October in the lead up to the Barrumundi Closed Season with mate Nathan Nitschinsk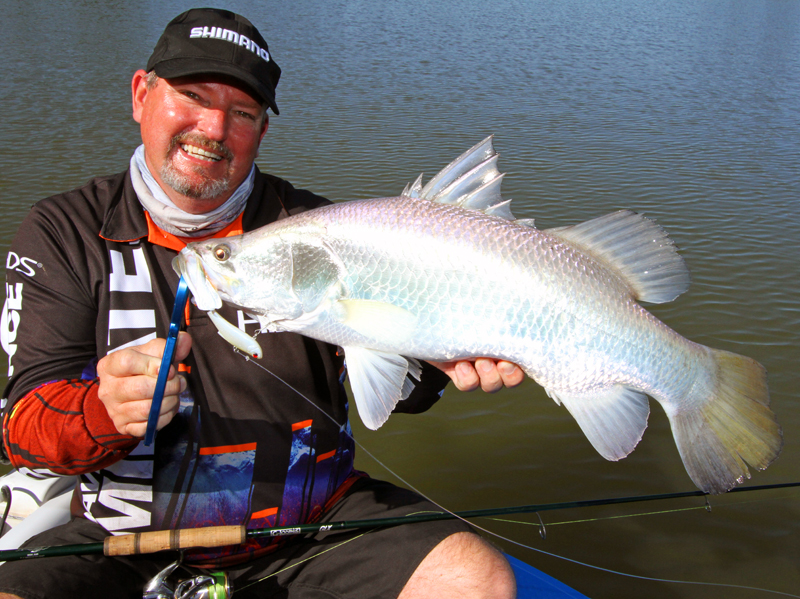 Another beautifully coloured wild Marry River Salty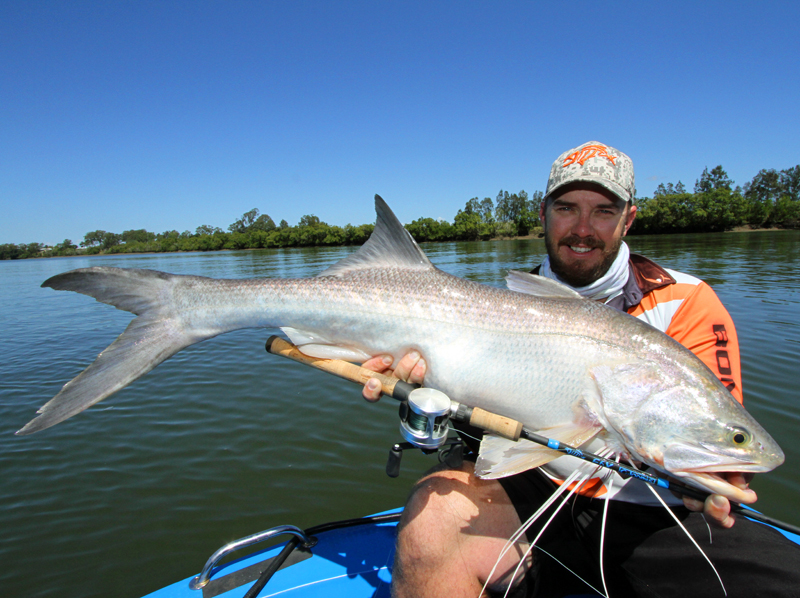 Nath with a cracking thready taken on a soft Vibe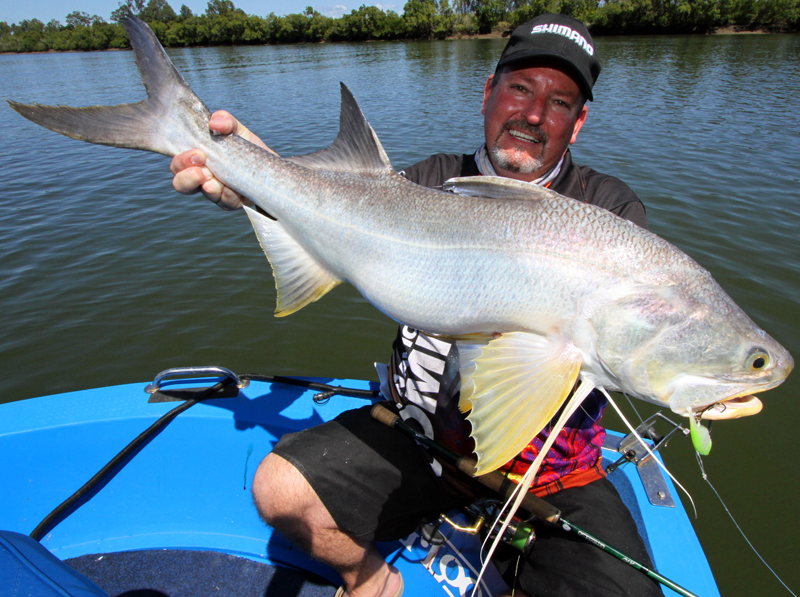 The Shimano Spanyid Soft Vibes have fished really well on both our local barra and salmon over the last year !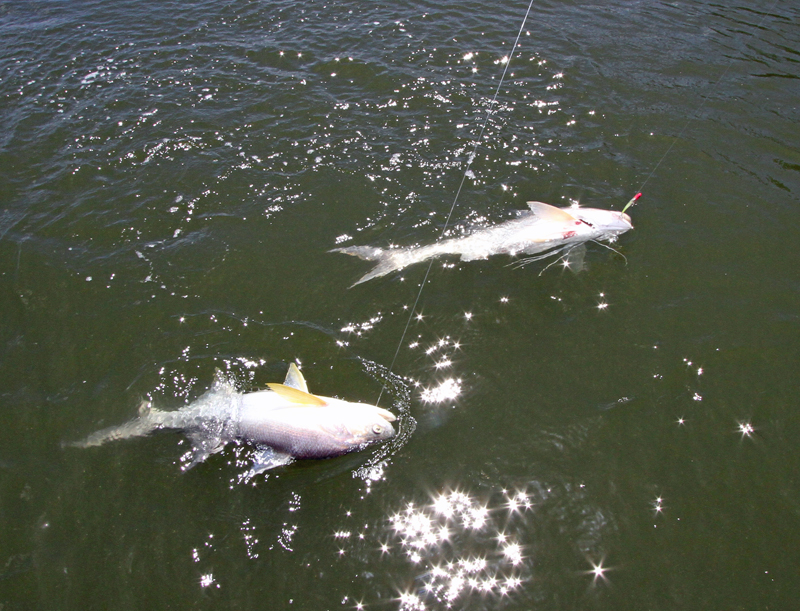 We landed 14 salmon averaging 1 metre + in one awesome session all of soft vibes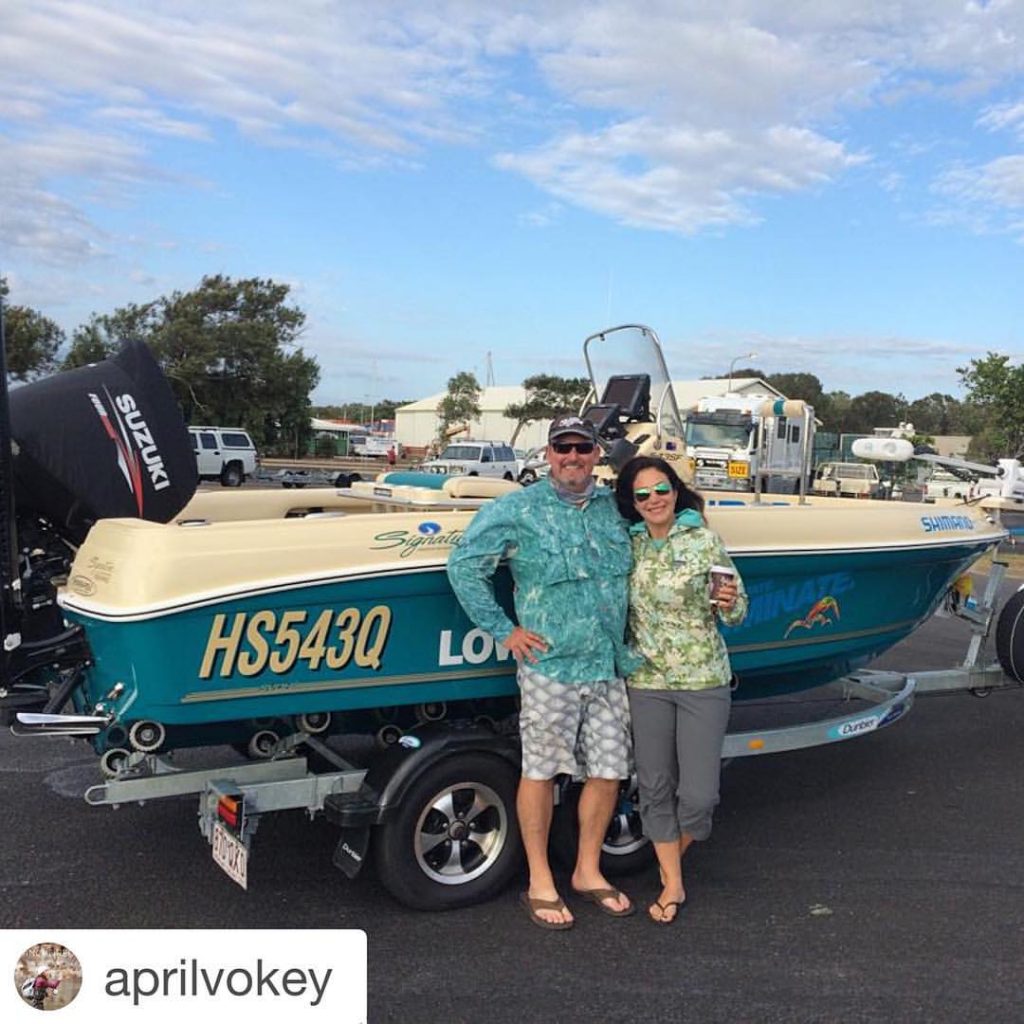 Got to take April Vokey – World renowned fly fishers , FFF certified casting instructor, a fly-tying instructor, an active conservationist, traveling speaker and an eternal student of life and love out for a fish with her husband and mate Charles Barrett in November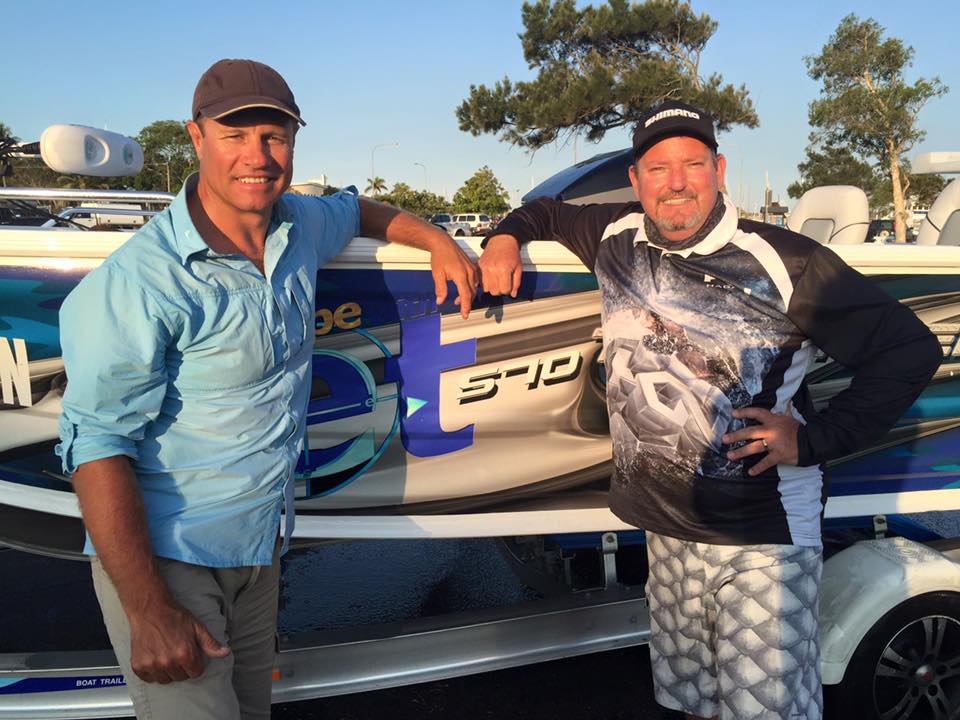 Got to fish with Andrew Ettingshausen and film a segment for "Escape with ET" which will air in 2016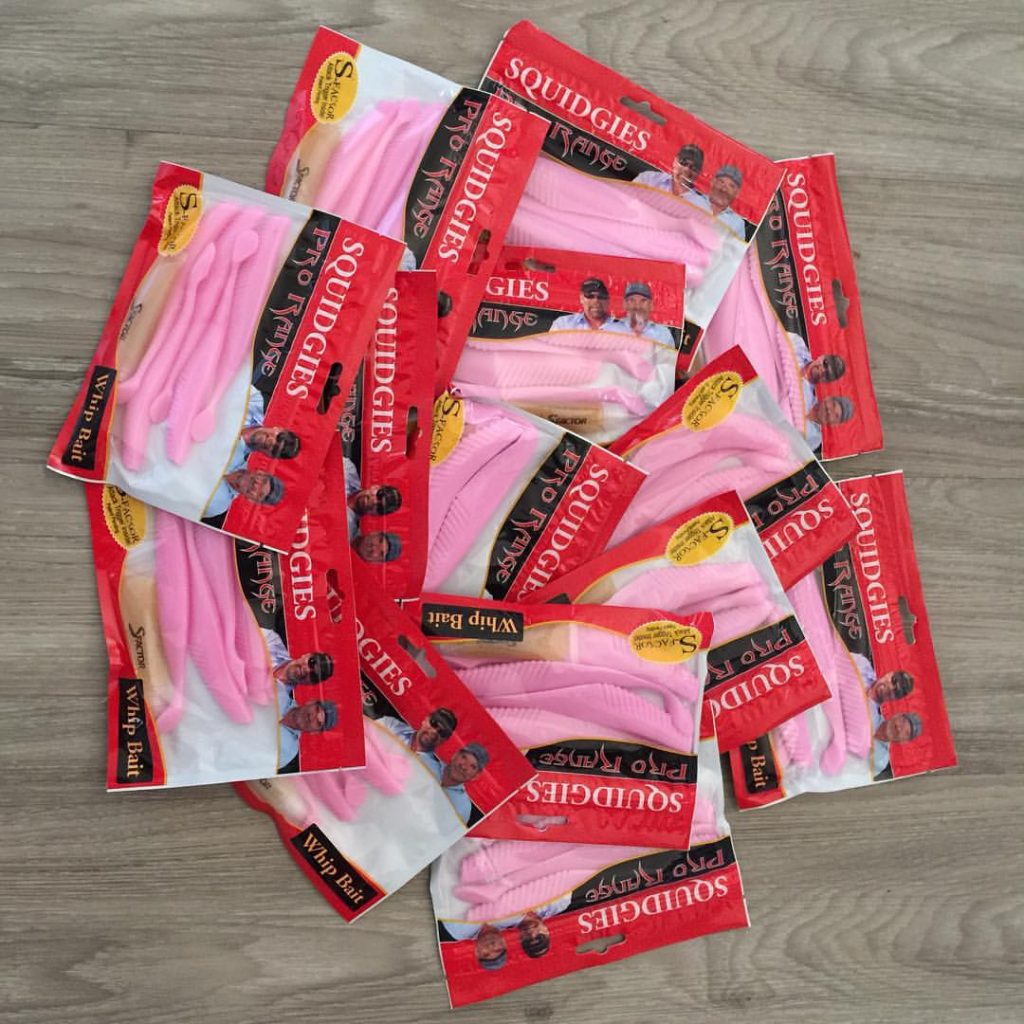 The new "Major Mitchell" coloured Squidgy Whip Baits finally arrived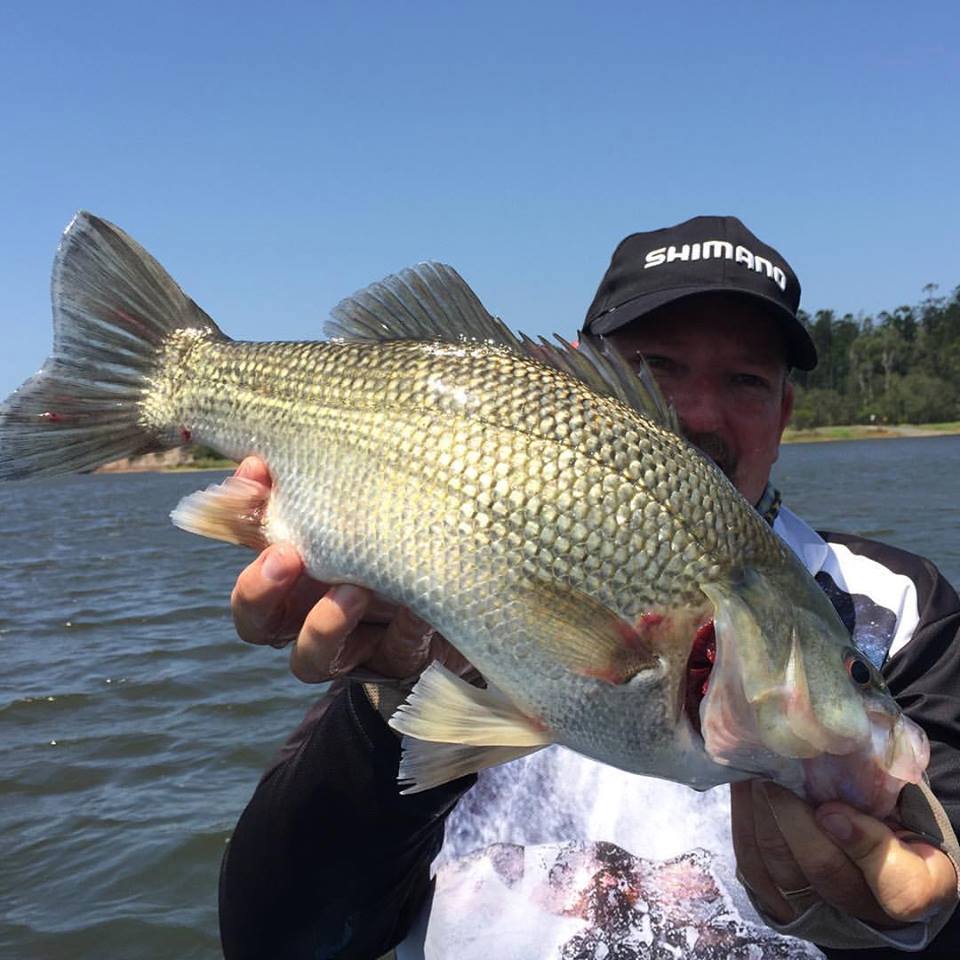 Had good mate over from SA "Tumby Tom " Tierney in November to catch a few of our "Flats Marlin " but with strong Northerly winds blowing on his arrival we started out at Lentahlls dam which had just reopening after being closed since May for maintenance work on the crest gates. We had a great session and filmed it all for Shimano Australia with camera man James Ibrahim…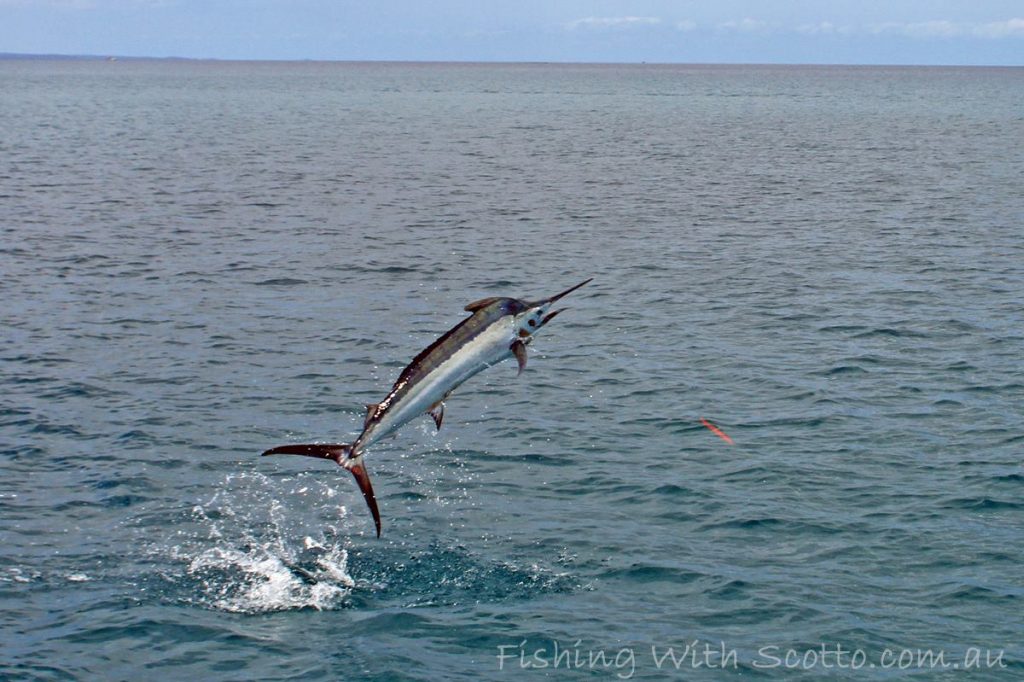 With better weather – Tumby Tom " had a great run on our marlin landing 5 good fish over 4 days – with two better than average ones at around 35kgs all caught on skipping gar fish with circle hooks switched of a teaser .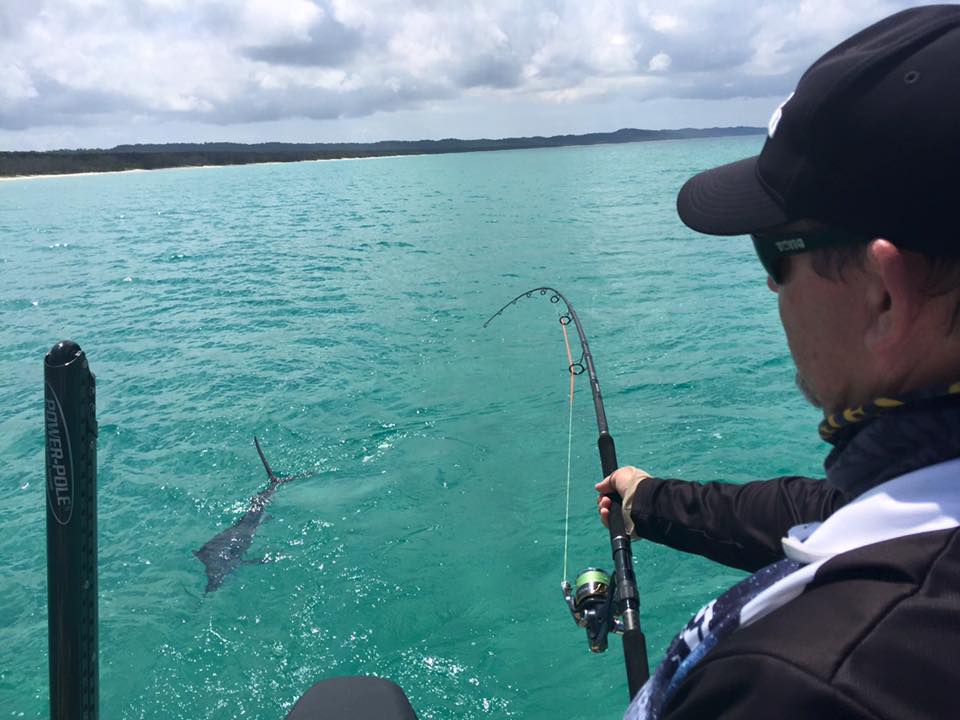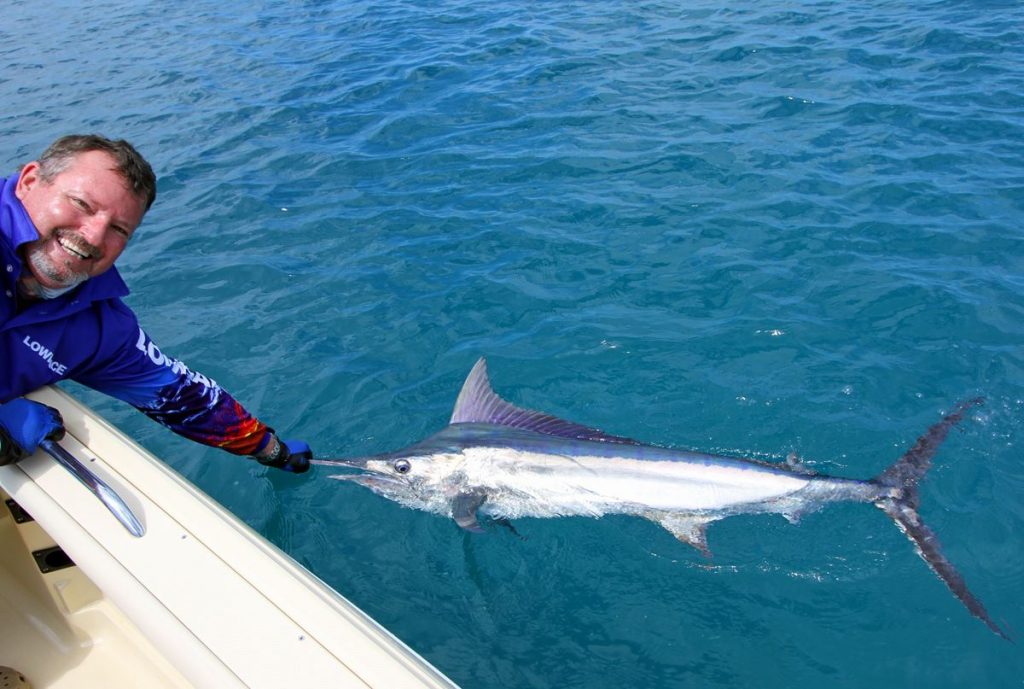 I even managed to hook and land a couple as well – wrapping up what has been a great year
Thanks again for following us and may 2016 be filled with even more fish !