After what appeared to be a great start to 2013 back in January – went to Shit when Oswald arrived and then just rained for what felt like months !!!!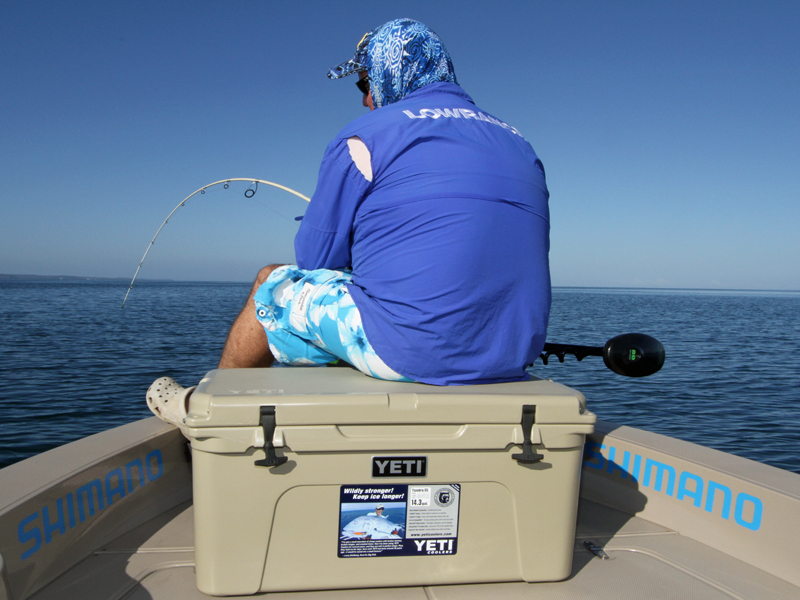 Managed a window in the weather back in February and headed up the island in glamor condition with Aidan Robertson . 1st hook up for the morning I suspect was a big cobia which I finally pinged off after half an hour ….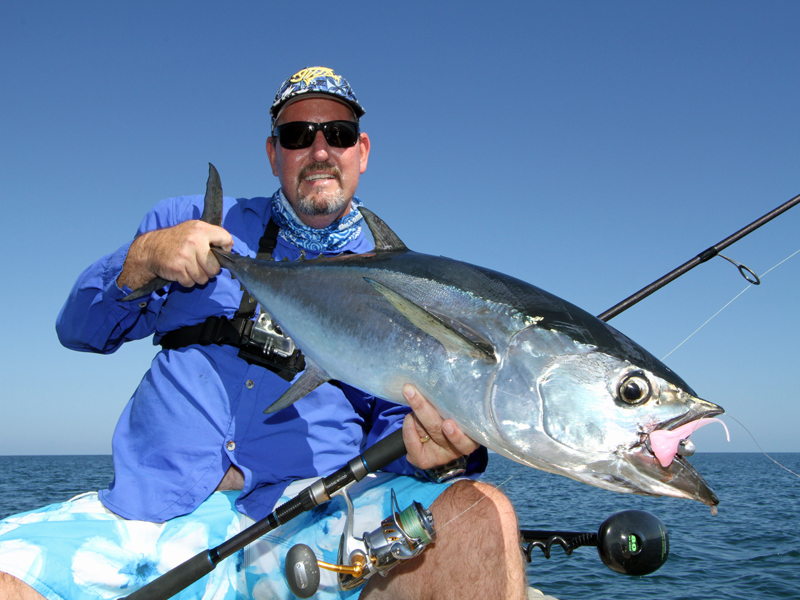 Longtail schools started popping up as the day progressed and we headed out wide – following the birds …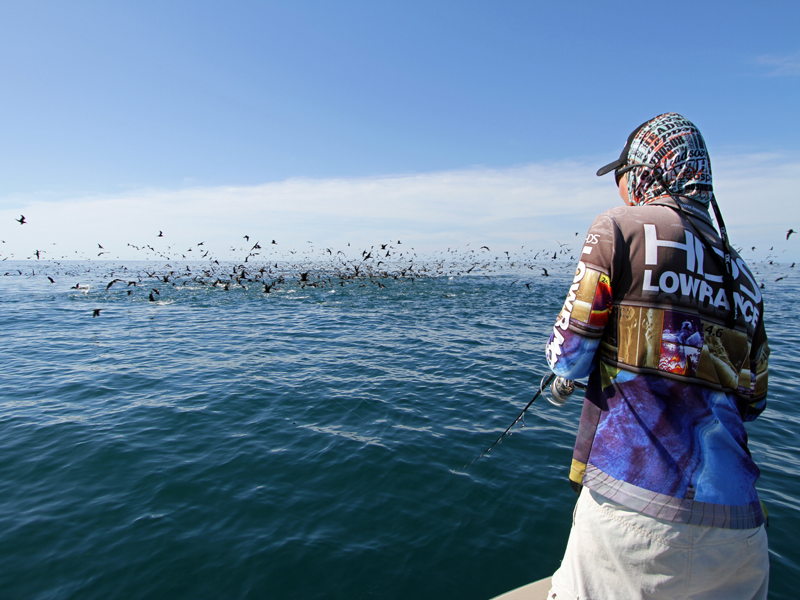 Out wide of the Sandy Cape we discovered paddocks of working fish – many tight on bait balls which provided some spectacular visual fishing !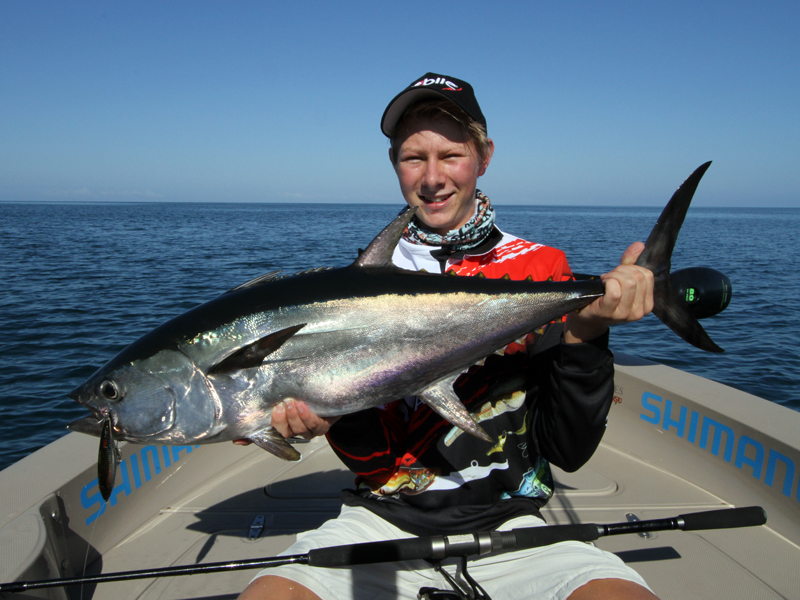 Aidan with a solid longy on a stick bait .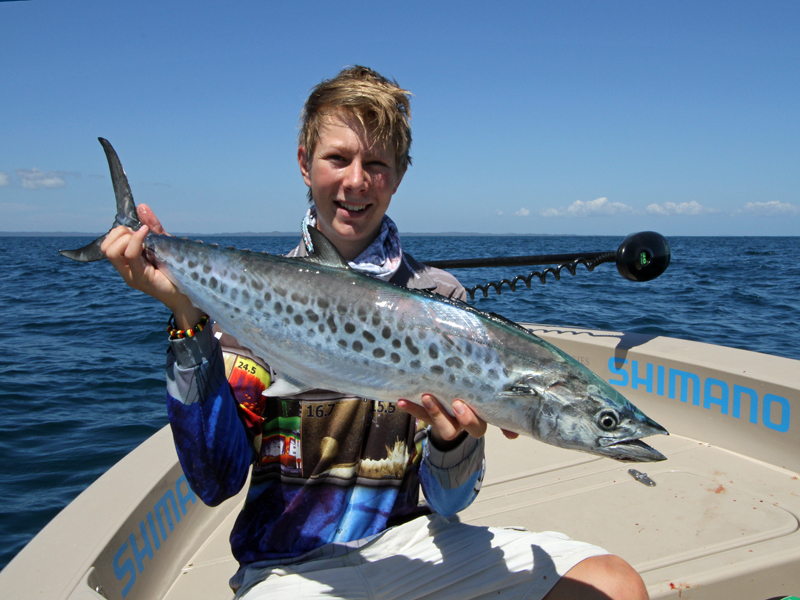 Some cracking late run spotties where mixed in with the tuna as well !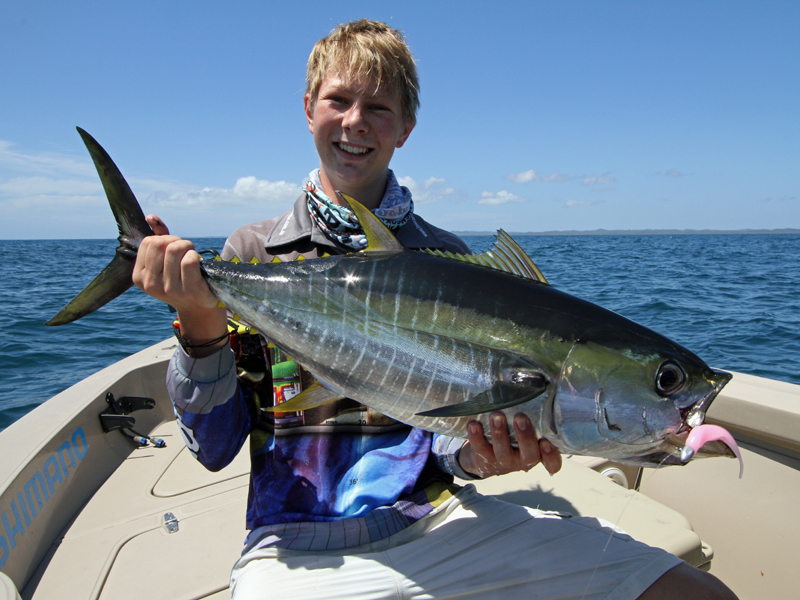 Aidan with his 1st yellowfin tuna – which was his second for the day and part two of his tuna "Grand Slam "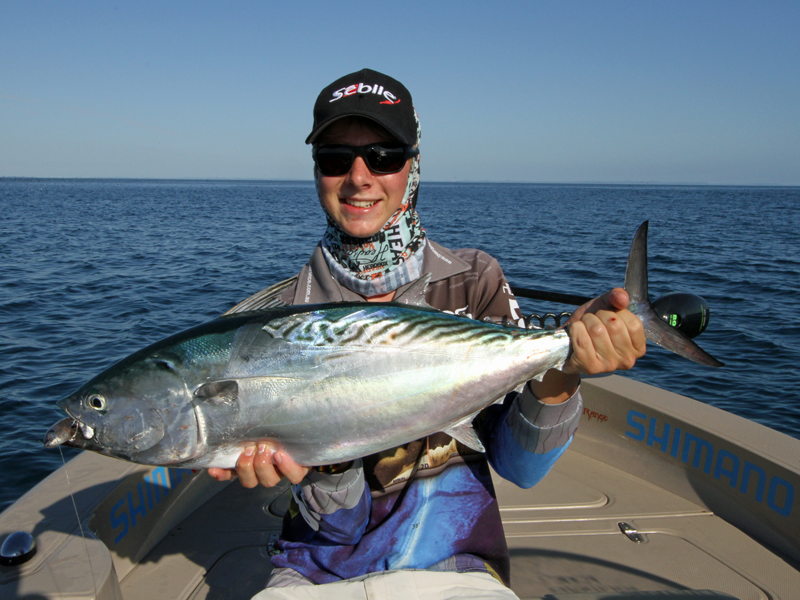 Aidan with the 3rd installment in his Tuna "Grand Slam" – solid vermin or Mac Tuna to some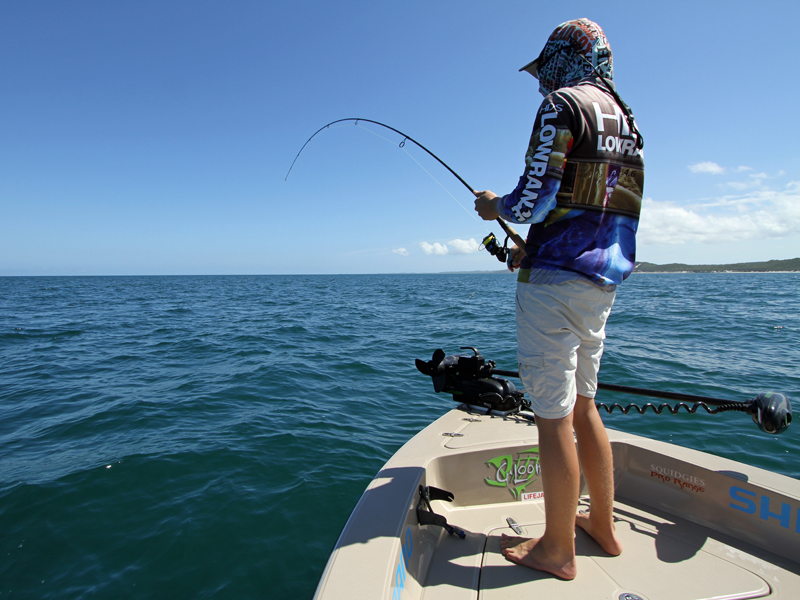 We lost count of how many fish we hooked and landed for the day with a number also lost to sharks – It was a fantastic day on the bay !