Headed out to the Burrum for our maiden voyage with the new Hobie "Outfitter"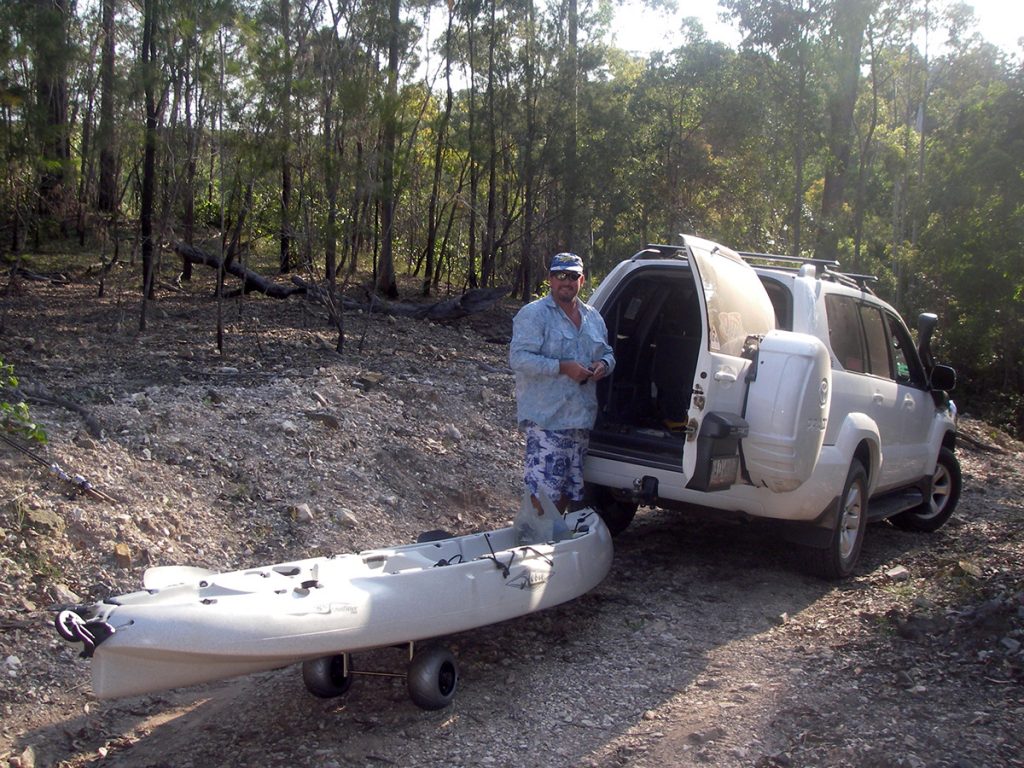 Picked a fairly challenging launch site straight up – But I have wanted to fish this area for a while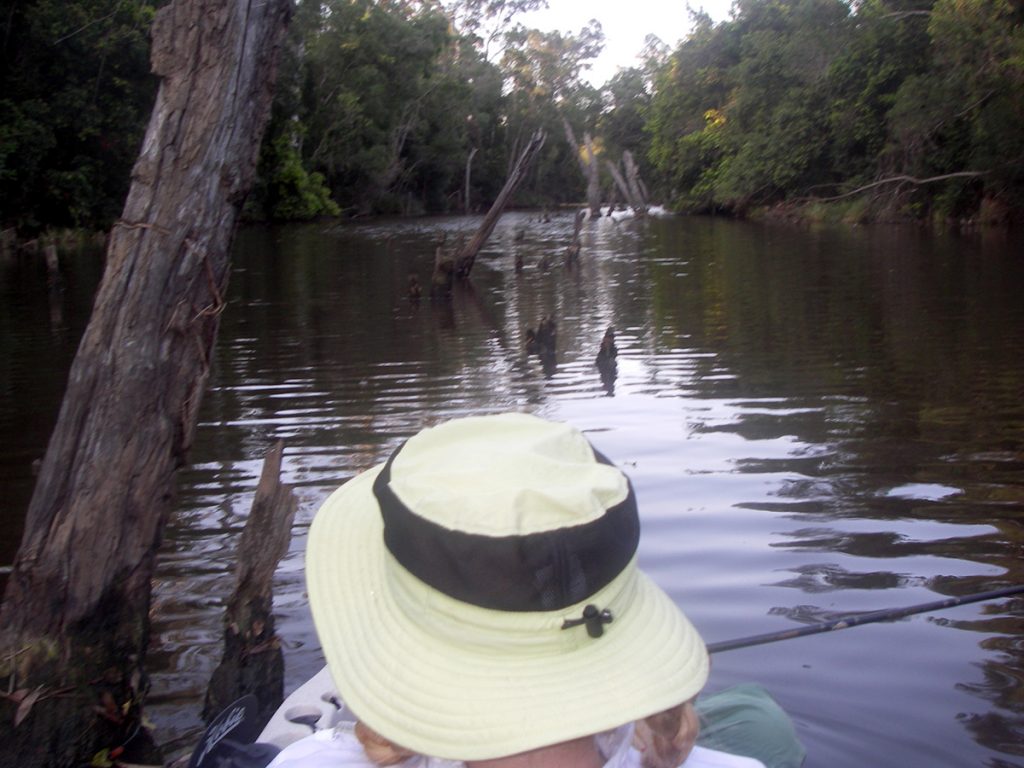 Katrina took to the Yak like a duck to water & we where away ! No fish – plenty of exploring & getting used to fishing from the yak – need a full day out next trip !
Headed down to Sydney & Illawarra to visit the parents. First arvo was in the Georges river near Liverpool for a bream & flattie , but forgot the camera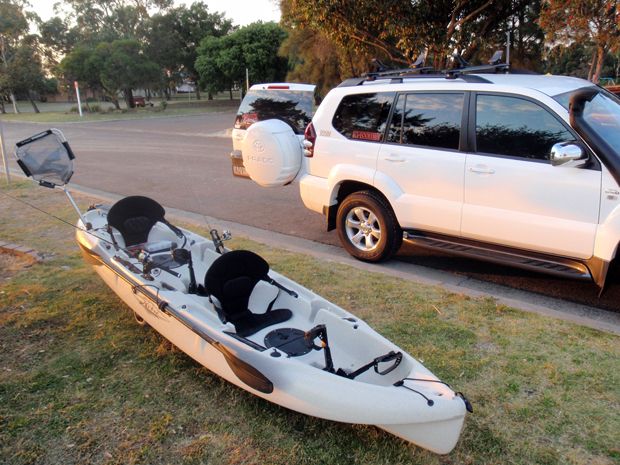 Next morning we headed down to the Cooks river near the airport with my nephew Matt – getting better at getting organised now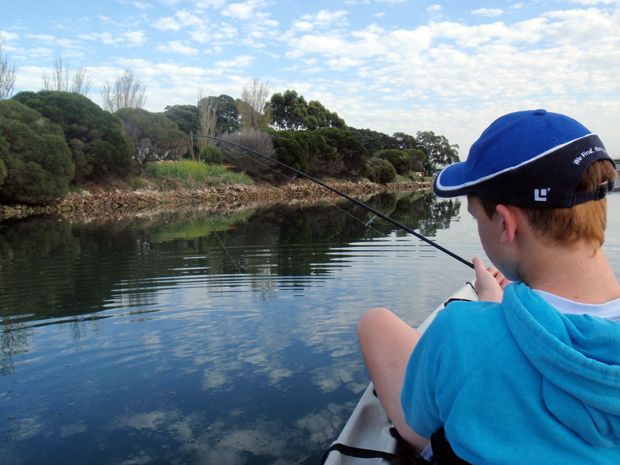 Didn't take long to find a fish – Matty had never used lures or fished from a Kayak before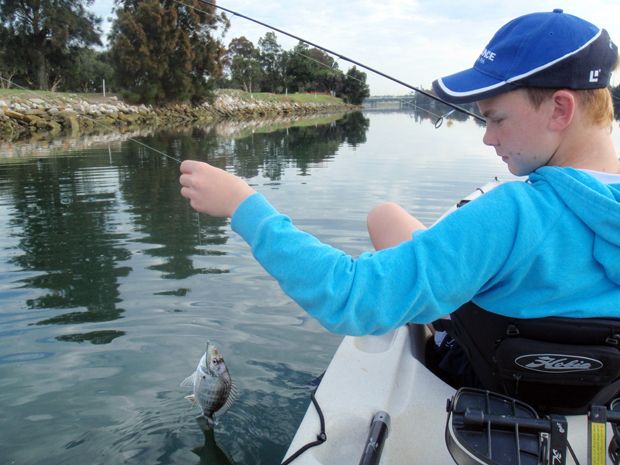 Matty's 1st bream on a lure !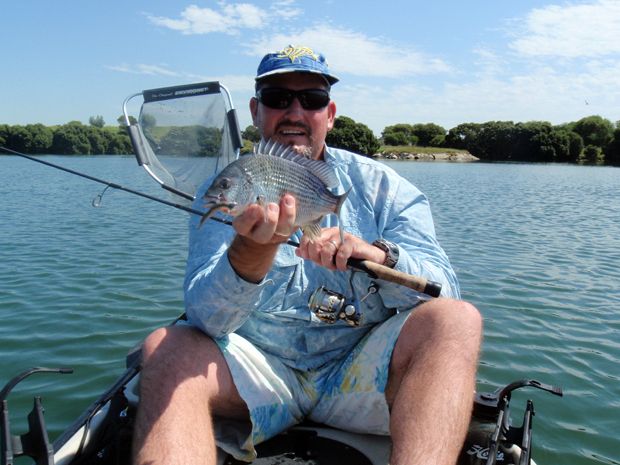 We had a pretty good session with over a dozen bream,some Flathead & tailor to break things up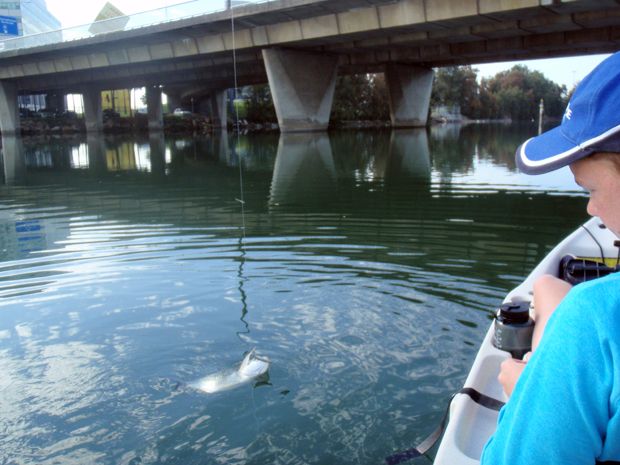 Matty did well to keep this one off the bridge pylons :-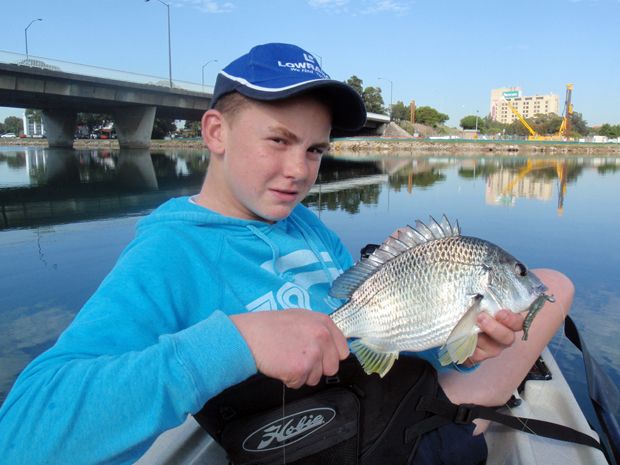 Nudging 38cm it was a good fish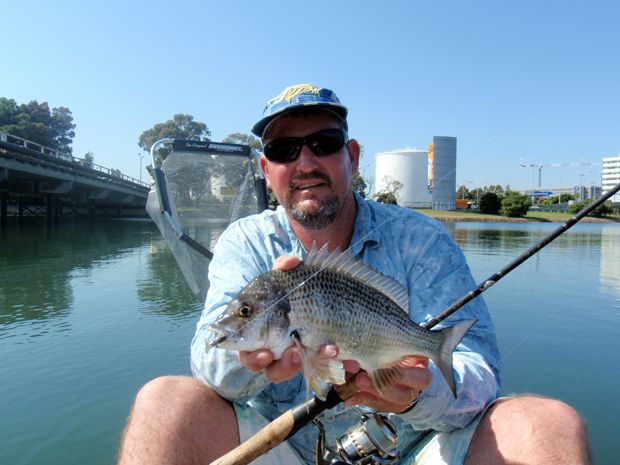 It was a top morning on the water topping out at 38C – with the NE coming up after 11am. Heading to the Illawarra next – will update once we get on the water again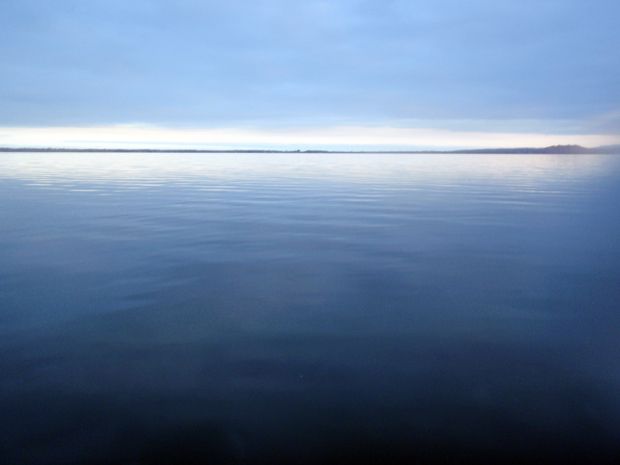 Arrived in the Illawarra with some fair weather extremes – 38c to 15c overnight with some good storms & heavy rain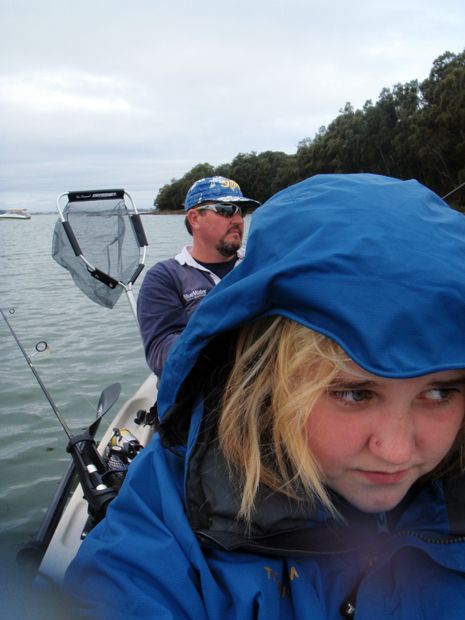 First afternoon out with Eleasha down at the entrance resulted in one flathead before the sky fell on us – so you can see she was better prepared for our second outing across at Berkley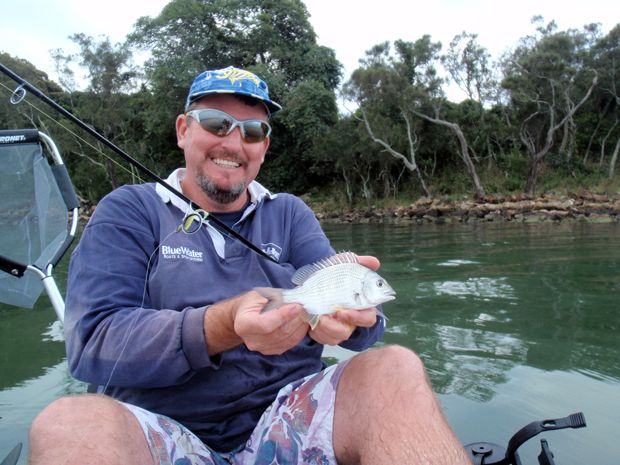 Fishing was pretty tough – BUT a fish is a fish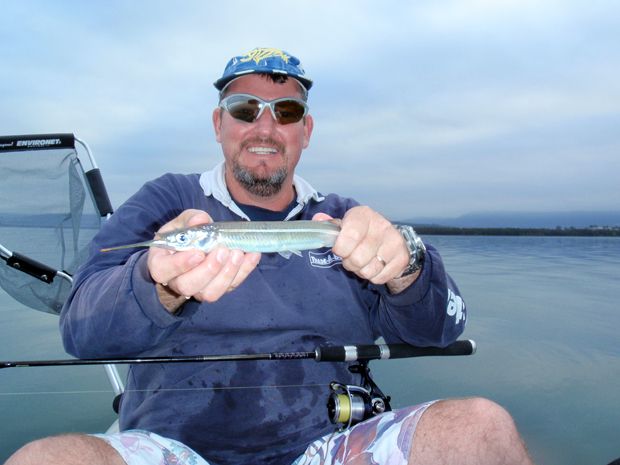 Got my first gar fish on a plastic !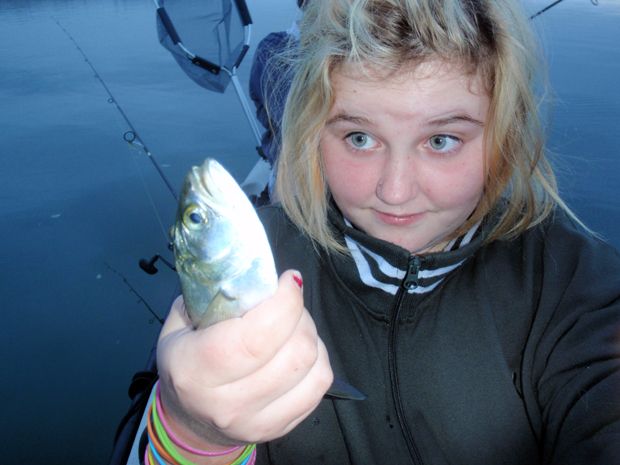 Eleasha cleaned up on the tailor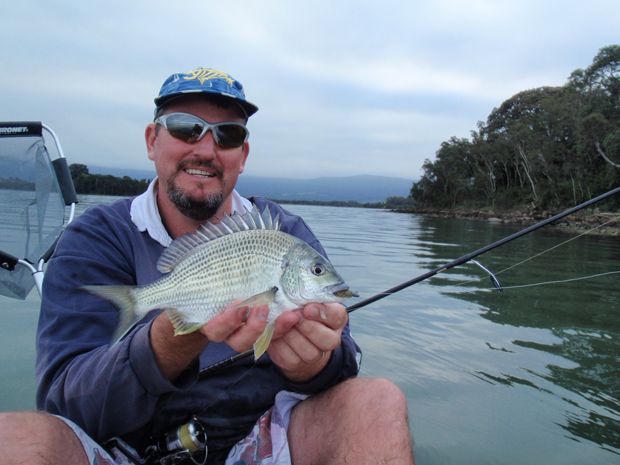 Finished off with a reasonable bream on a beautiful glassed Lake Illawarra – Will continue report after next outing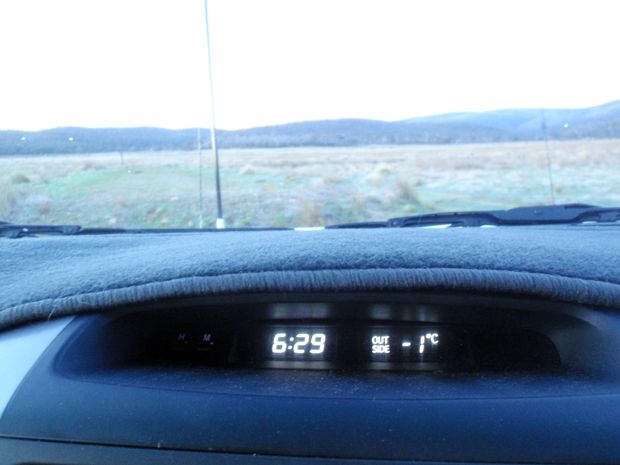 A BIG SW front came through on Monday which ended our fishing in the Illawarra – so we headed to our old stomping ground in Cooma NSW to catch up with some friends , eat Roses Lebanese tucker & catch a trout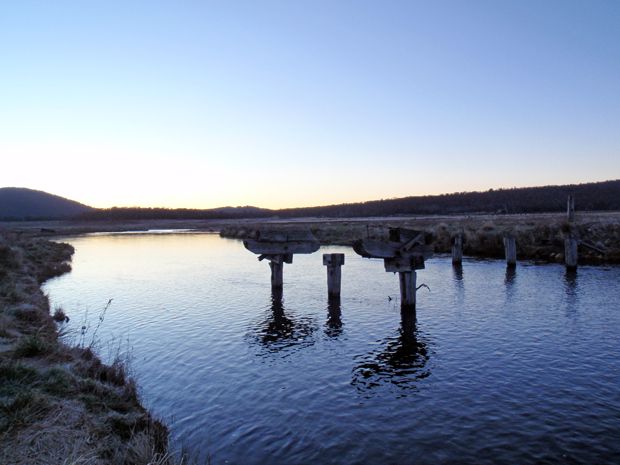 They actually had snow in town on Monday afternoon – BUT it blew through pretty quick. The Prado gauge actually went down to -4C on the way out & finished up being a "balmy -1c " on arrival at the Old Bridge on the Eucumbene river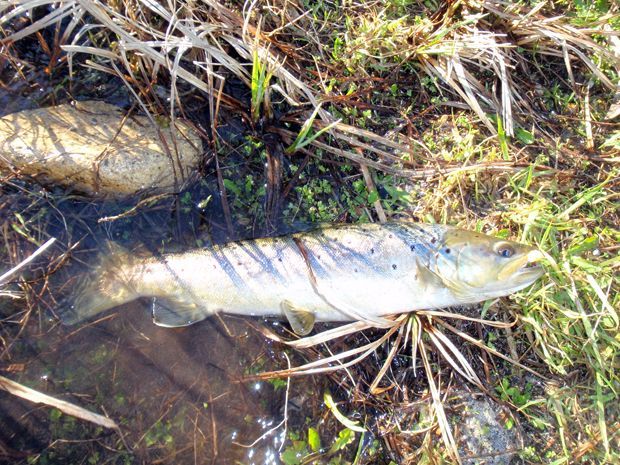 The rivers in NSW all re-opened on the long weekend & there were still plenty of late run spawners about to catch. Got this lovely brown in the first run. Didn't take long to get back to my trout "roots"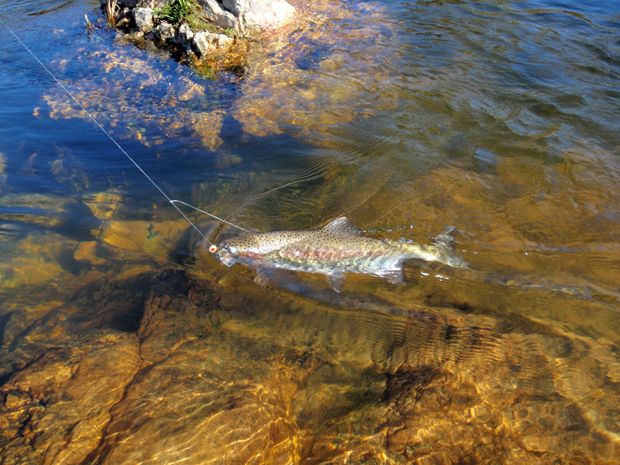 The Eucumbene river was running well & it was a beautiful morning with plenty of fish falling to the old faithful drift- rig technique & Glo bug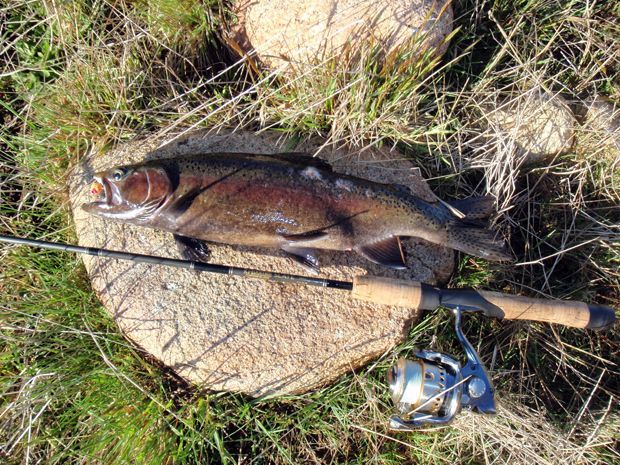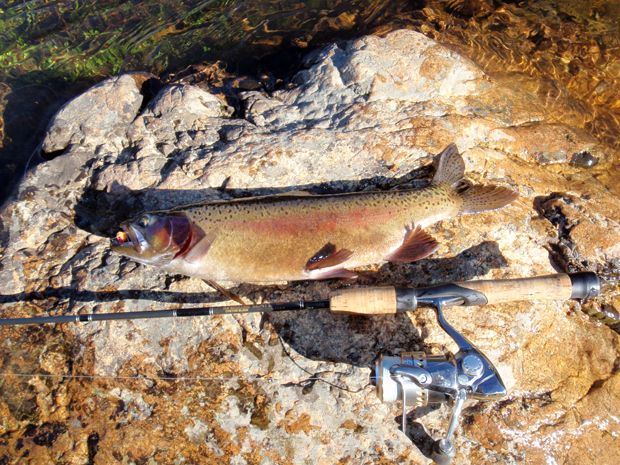 Finished up with 6 rainbows & the one brown – pulling out of a few along the way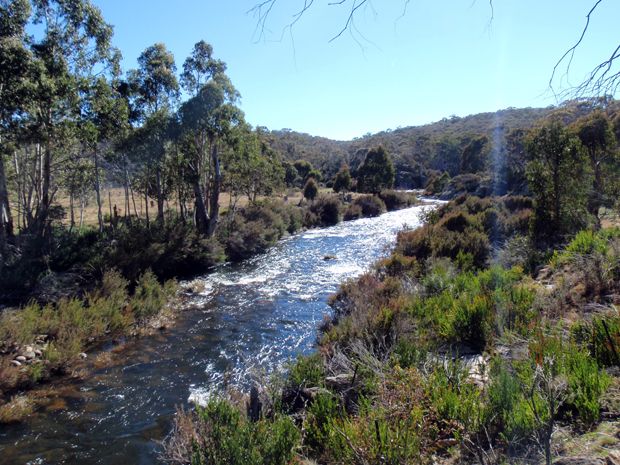 I must say it was nice to be back on an Alpine River for a change – I won't get a chance to get the "Hobie" out on the lake this trip – just running out of time !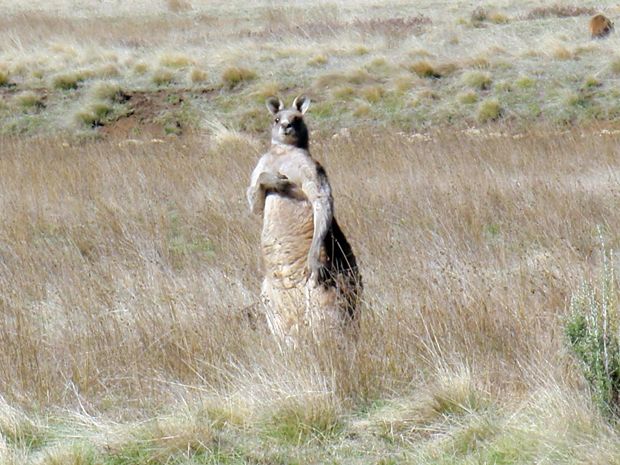 Will see if I can sneak in a final fish on Jindabyne before we head for home & some warmer weather back in Hervey Bay
Regards Scotto