I know – the last fishing update on our site appears to be November 2010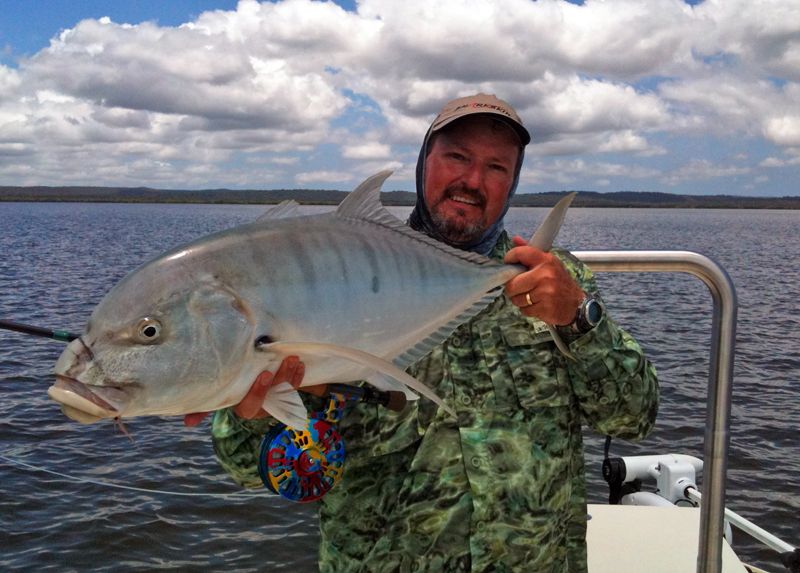 Moving house in early December did slow things up again – but we now live much closer to the Urangan Marina & boat ramp
I caught the Goldy above fishing new new Hervey Bay fishing guide Andy Beer while we practised his poling skills – which where great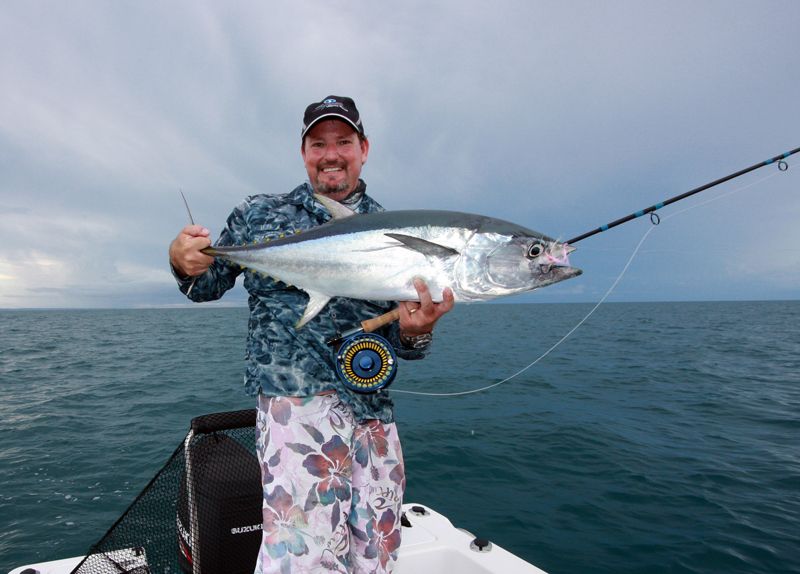 Had a great day on the water with good friend Neil Shepherd & Bargy up the top of the Island where I got to try out the new G.Loomis NRX fly rods on some longtails …………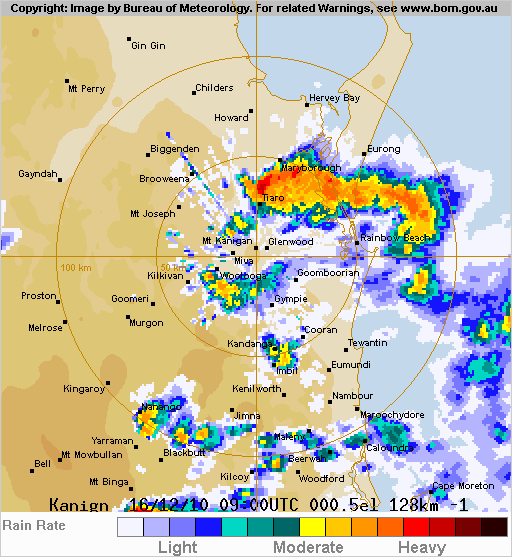 Then the storms & rain started ………………….. We've actually had 827mm since the 1st of December 2010 to the 2nd March 2011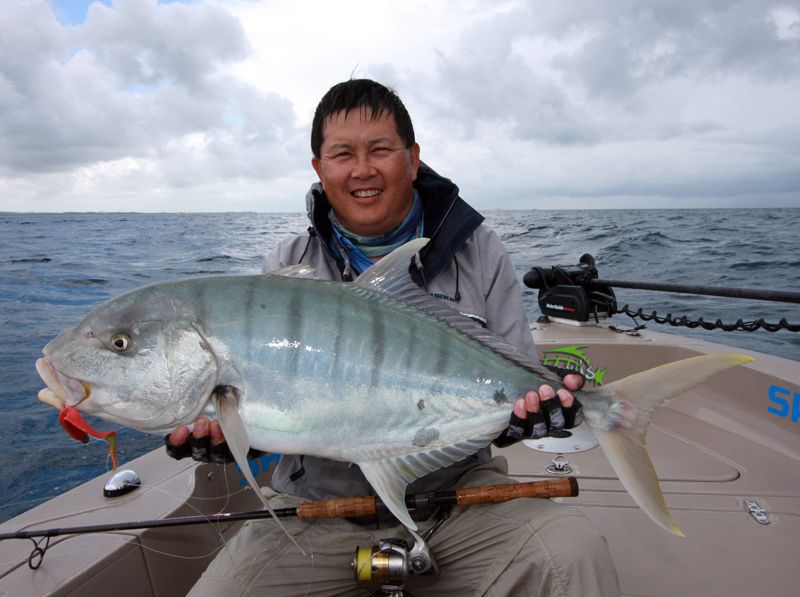 Good mate Wes joined us for a few over the new year to escape the Brisbane flooding – we persevered in torrential rain for some quality fish including this BIG goldie off Roonies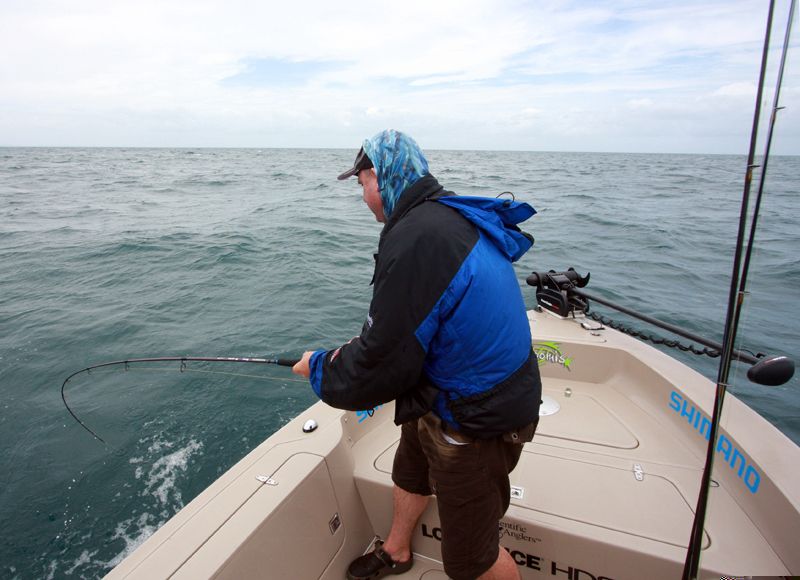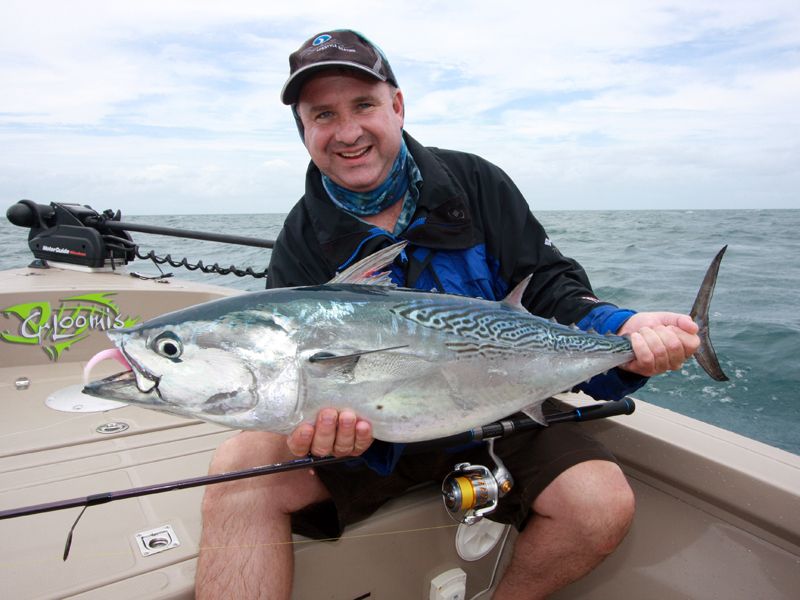 Next was Katrina's 40th Birthday – where old mates Catherine & Allan Dodd from Cooma paid us a visit for a week. Despite the wet & wild weather we spent a hectic day up off Roonies where Al Tuna'd himself out on Mac's ……….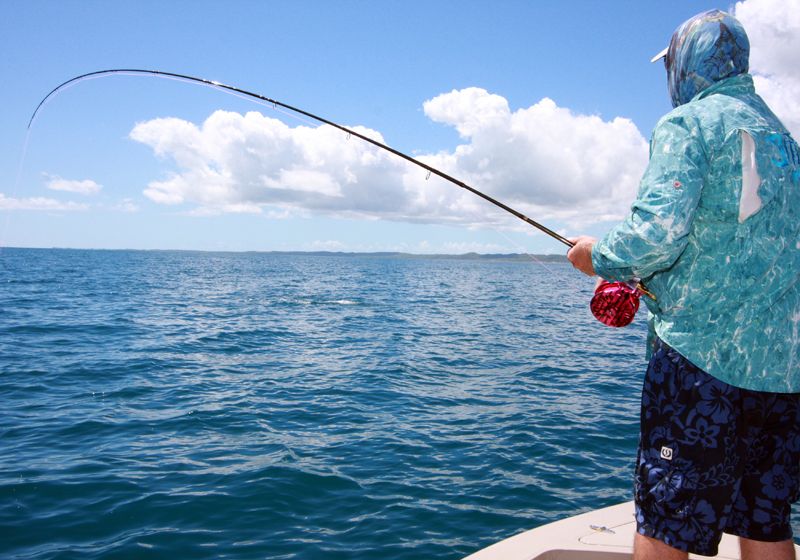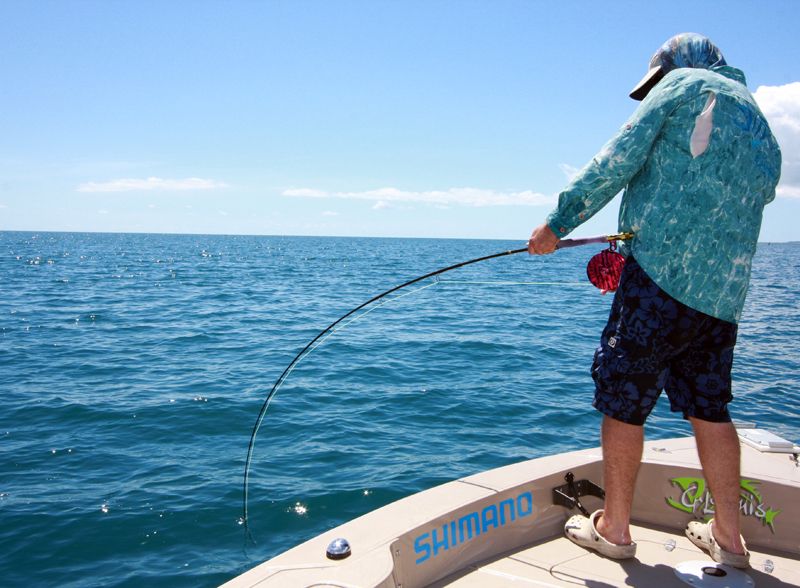 We're now in March & the weather appears to have finally come good
If last Monday was anything to go by – we're in for some fantastic fishing over the next few months ……………….
How Good Is Hervey Bay – Scotto