With the 2012 Fishntales "Bream King" comp coming up – I thought I should get some pre-fishing in with absessed local fisho Aidan Roberts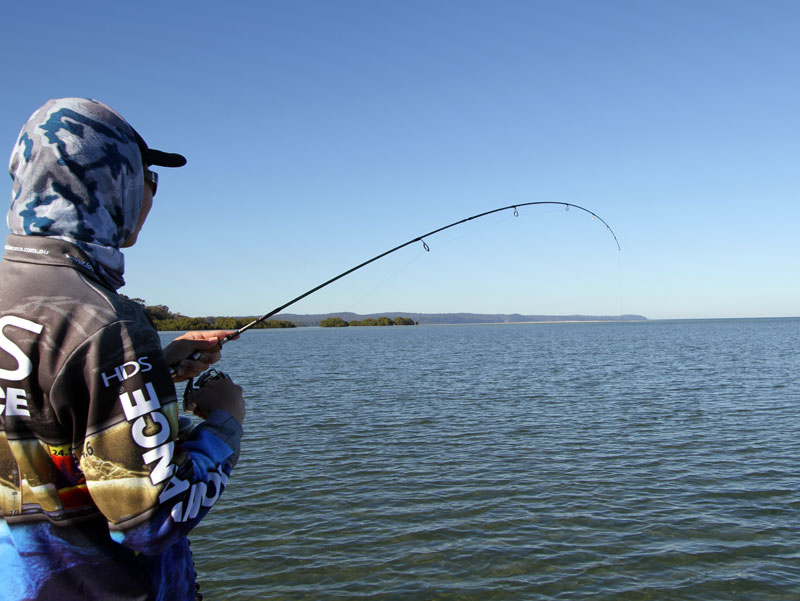 With perfect conditions and a rising tide we started on the flats and it didn't take long for Aidan to hook our first bream.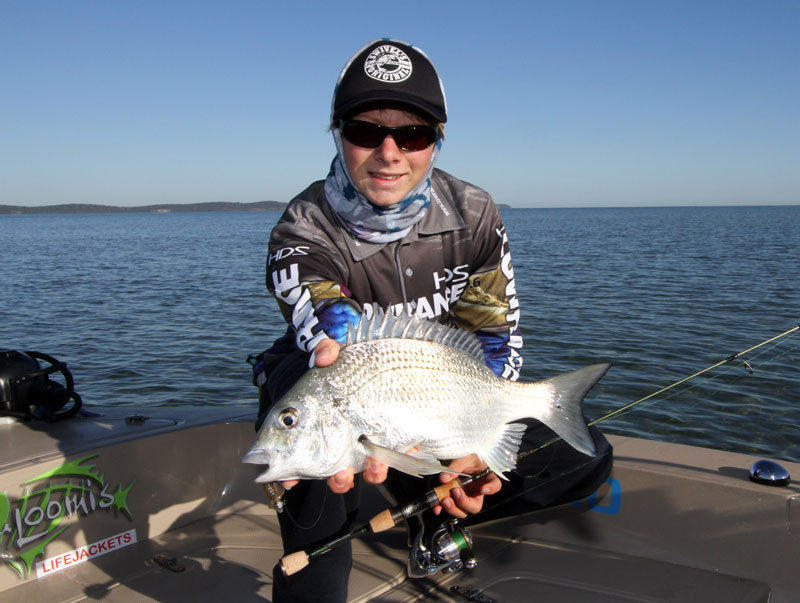 At 37cm – it was a great start !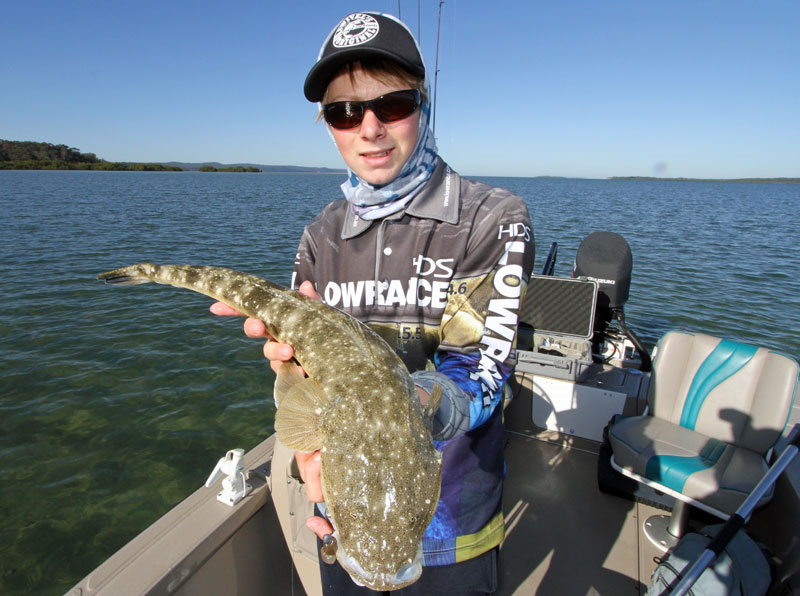 No flats session would be complete with out a few Flatchaps for variety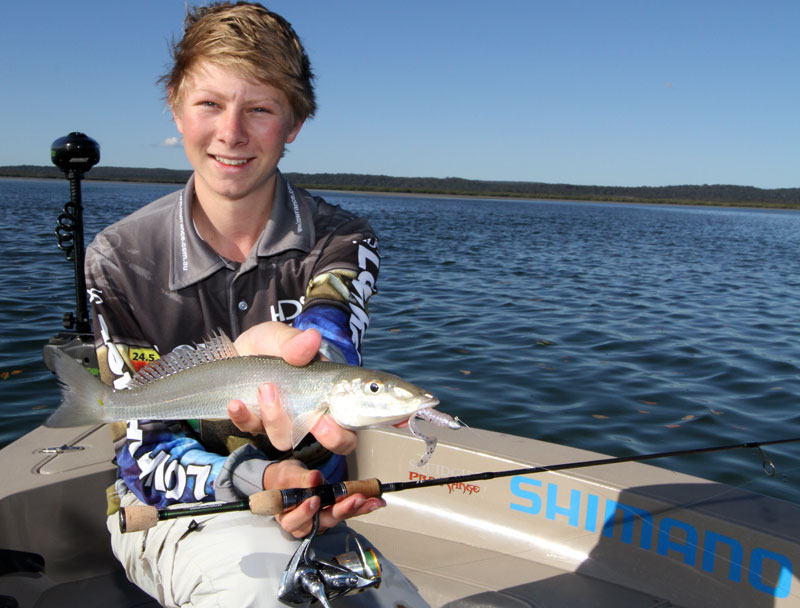 We also got a few cracking whiting !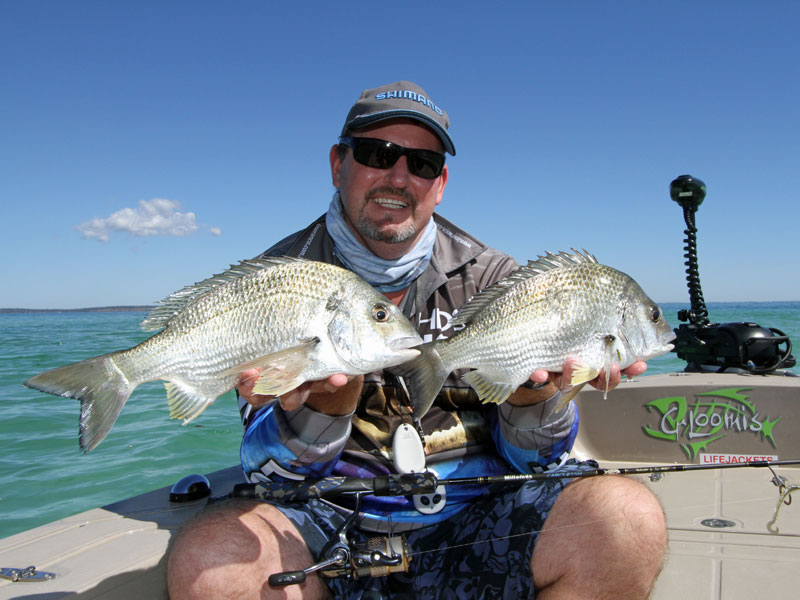 Found some better bream through out the day with half a dozen or more over 30cm – Just need to find these again next weekend now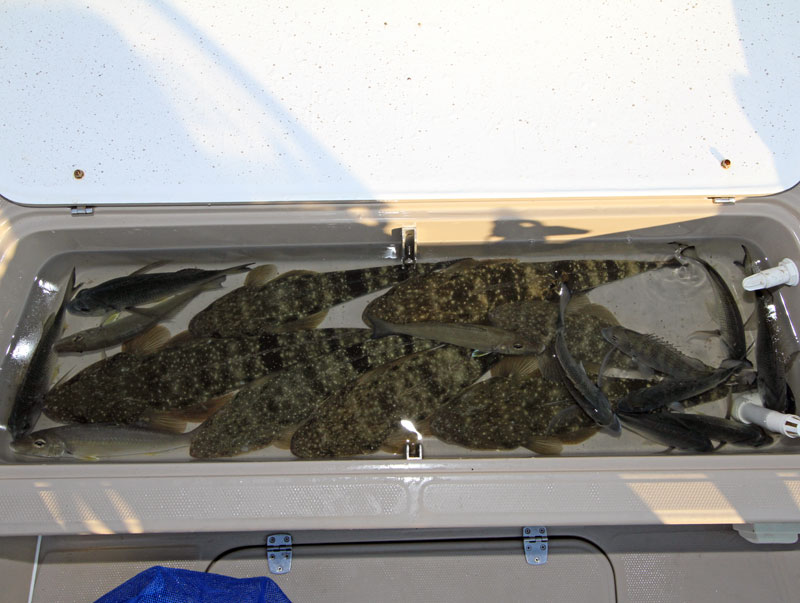 It was a great day on the water with over 50 quality fish landed including bream , whiting, flathead, mosses and squire ! Aidan reminds me of myself when I was his age ! It was great sharing a boat with ya mate – we'll do it again some time
Braem King 2012 – Shots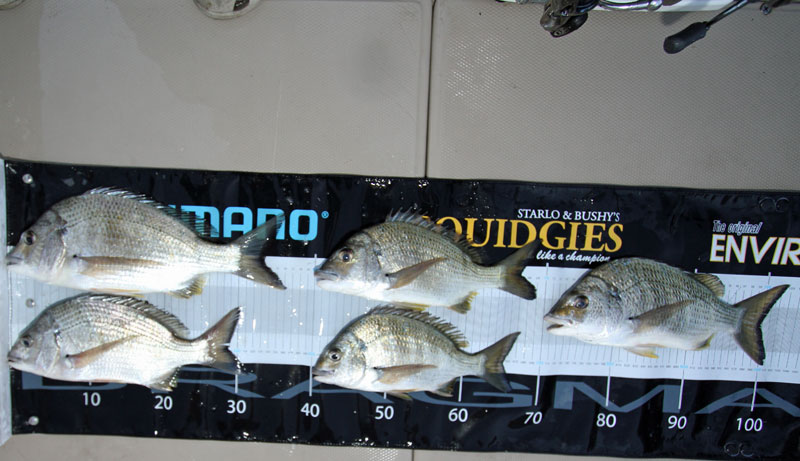 Scottos Bag = 145cm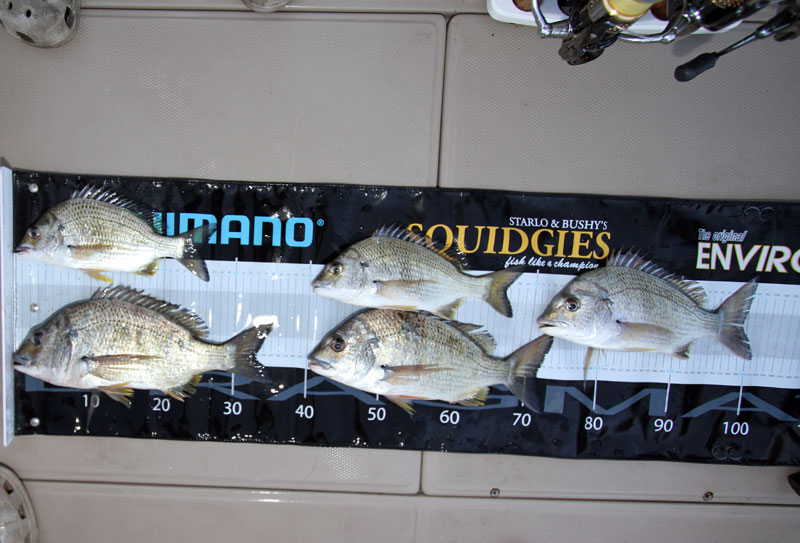 Naths Bag = 144cm