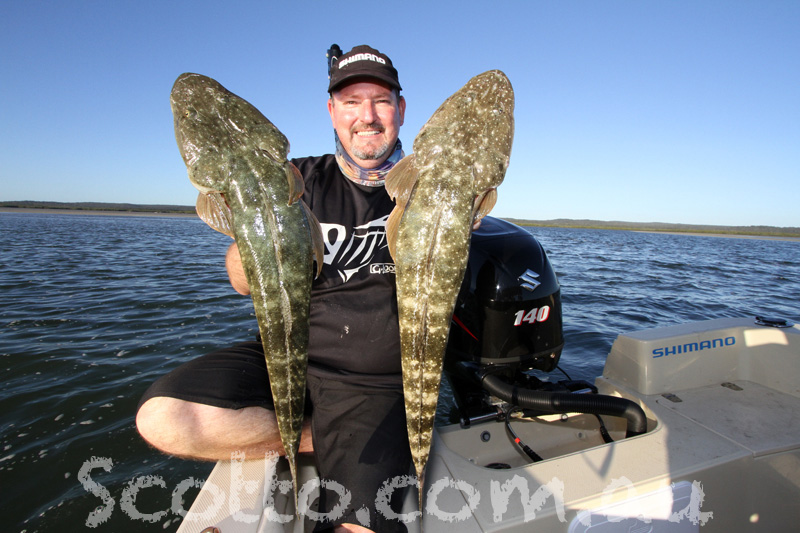 August generally heralds the start of flathead season along the Fraser Coast with some fantastic fishing on offer for those who enjoy chasing these great "tasty" sports fish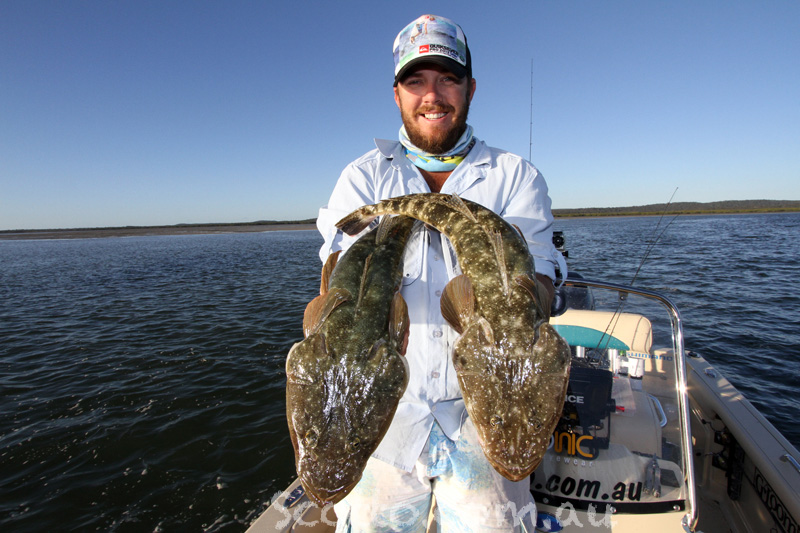 Mate – Nathan Nitschinsk with a couple of average Hervey bay lizards. We generally fish the days with tech lowest low tides – anything below .30 of a metre producing the best fishing. This means that there will be less water about on the low tide with the best areas being those gutters that are left near large expansive sand flats. Flathead are an ambush feeder and will sit laying in wait around any drains coming off the sand flats. Bait fish such as mullet and prawns will have to retreat back off the sand flats as the tide recedes and the best fishing will be had where ever they have no choice but to become concentrated on the bottom of the tide.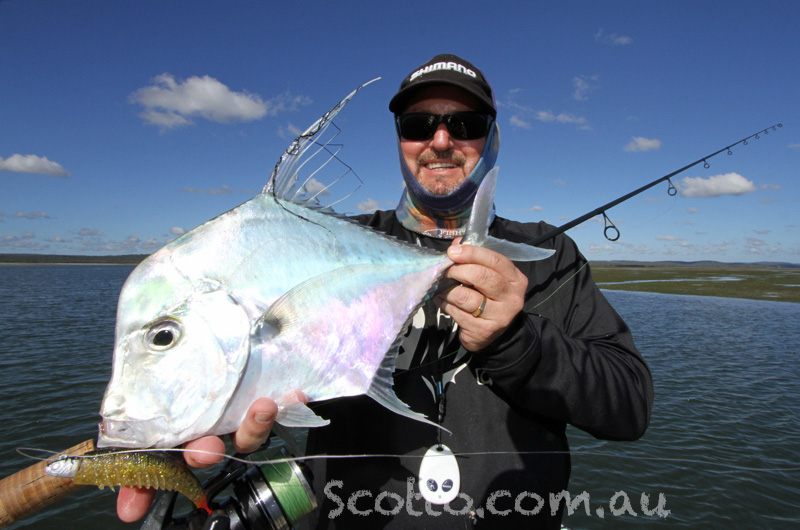 You often come across other species when fishing these low tide cycles as everything that would normally be up milling and feeding on the flats will now be concentrated in what ever water is left in the gutters and drains. This beautiful diamond trevally was a welcome surprise and ate the 100mm Squidgy fish in Black & Gold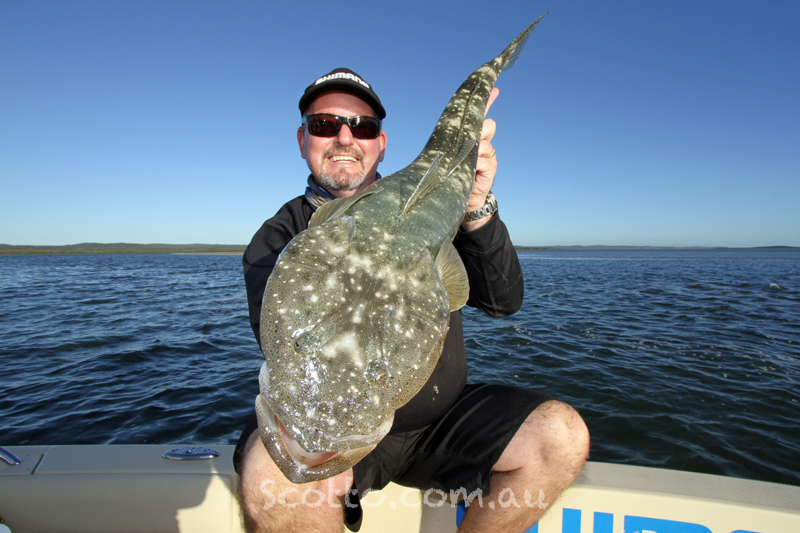 My favorite flathead combos consist of 7ft fast tapered rods rated 4-6 kgs ( Favorites being G.Loomis NRX / GLX 852 ) matched with a 4000 size threadline reel like the awesome new Shimano Aero 4000 series spooled with Power Pro 20lb Super slick 8 green. I run a 20lb Ocea fluorocarbon leader down to my lure.
Go-To lures are Squidgy Fish in 100mm black & gold or silver fox rigged on a 9 gram 2/0 jig head. If fishing an area where other bread & butter species will be on offer it is hard to go past the Squidgy Wriggler in 100mm blood worm on a 2 gram 1/0 head so long as there is not too much run in the water. You Need to ensure your lure is in contact with the bottom through out the retrieve with a short double whip of the rod being my preffered retrieve which you can see in the video above
More details on catching flathead can be found @ www.shimanofish.com.au/articles/flathead-time.html
So many flathead – Scotto