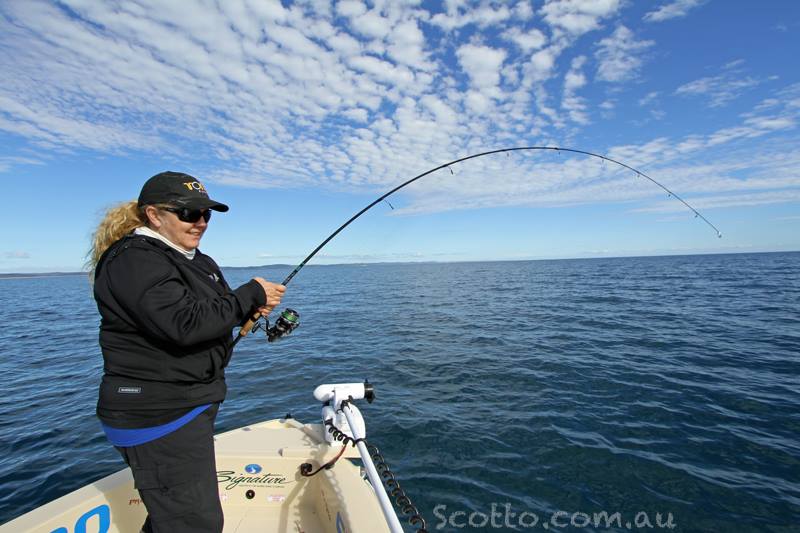 Our snapper season in Hervey Bay has been slow to start this year due to warm water hanging around well into June with only a few scattered reports filtering in from the wide grounds until recently ….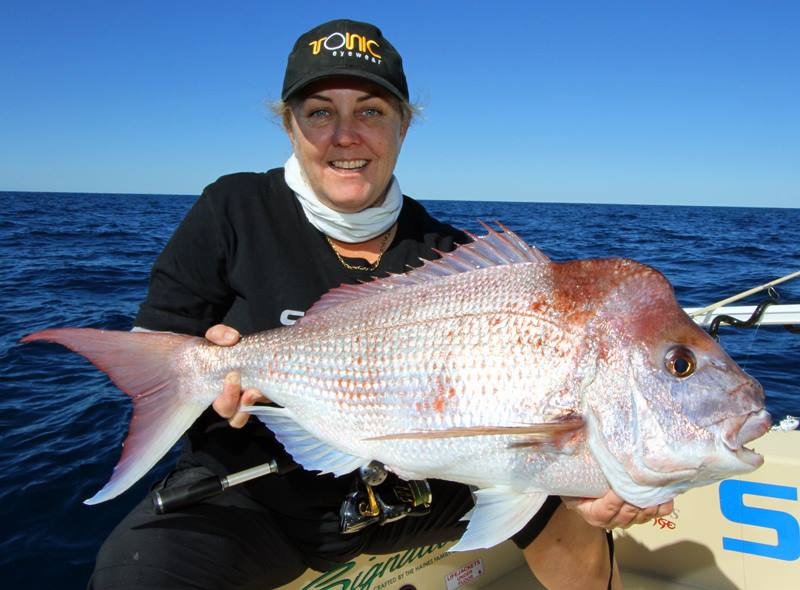 Katrina picked up this lovely fish out at the Gutters during a blinder session which prompted a concerted snappers session closer to home ….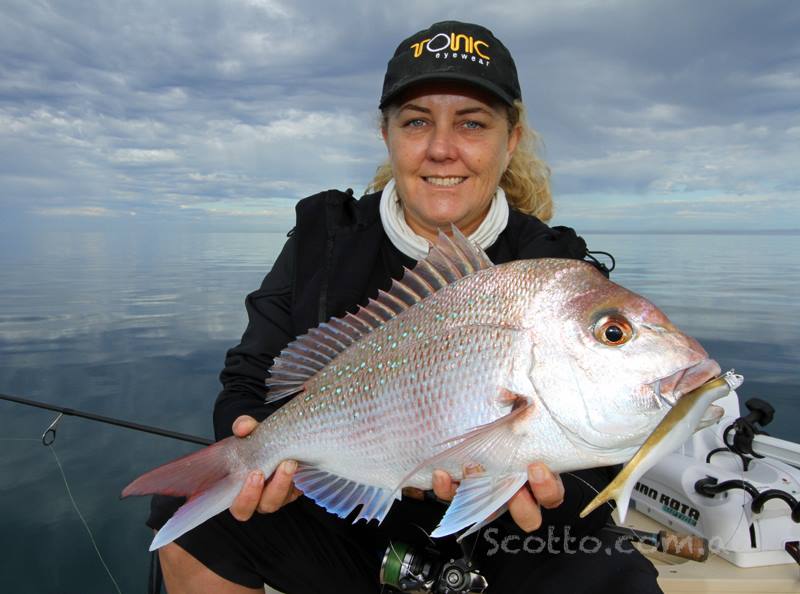 With a glamour forcast we headed up the island for our 1st dedicated snapper session for the season . It didn't take long to find some solid yakka schools with some better fish marking around the edges. Katrina put the first fish in the boat with this lovely snapper taking the Squidgy flickbait on the drop …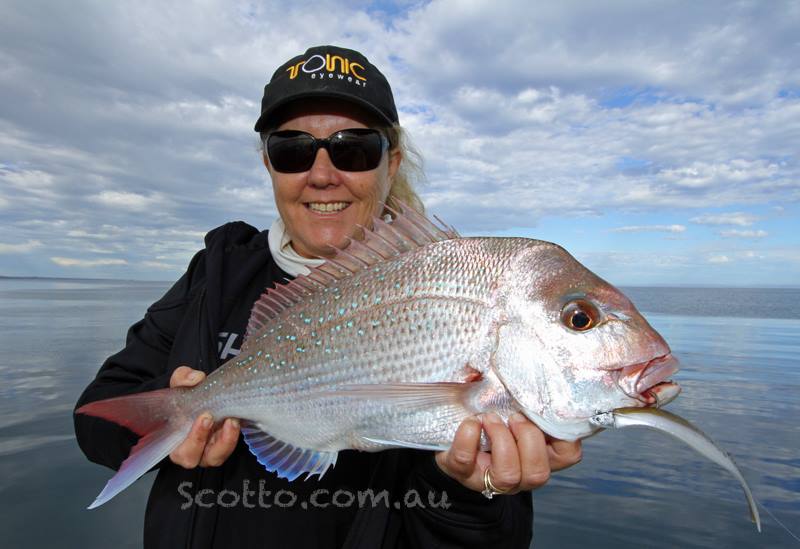 We found quit e a few school sized fish early which are often the best eating as well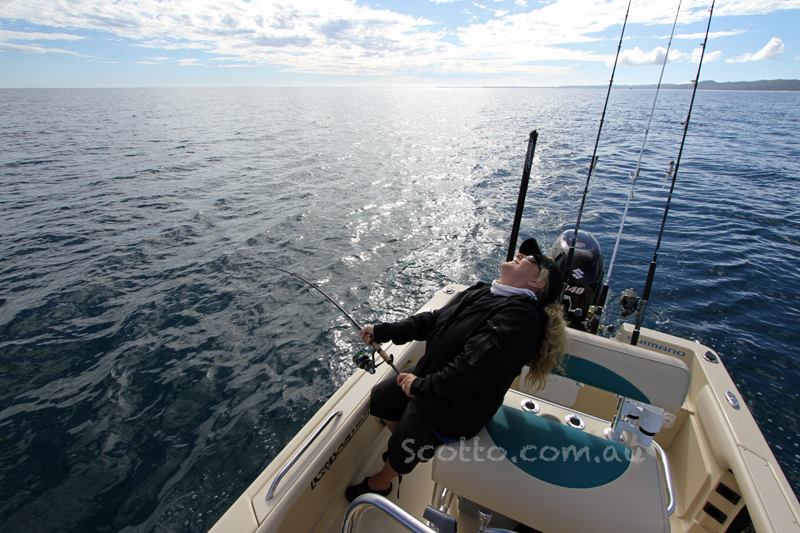 Treen hooked a fish which nearly spooled her Shimano Aero 4000 on it's 1st run – obviously not a snapper ! It turned out to be a solid longtail over a metre which I couldn't fit in the jumbo enviro net on the one opportunity we got to net it ! The fish finally wore through the 20lb leader after 40 minutes which was disappointing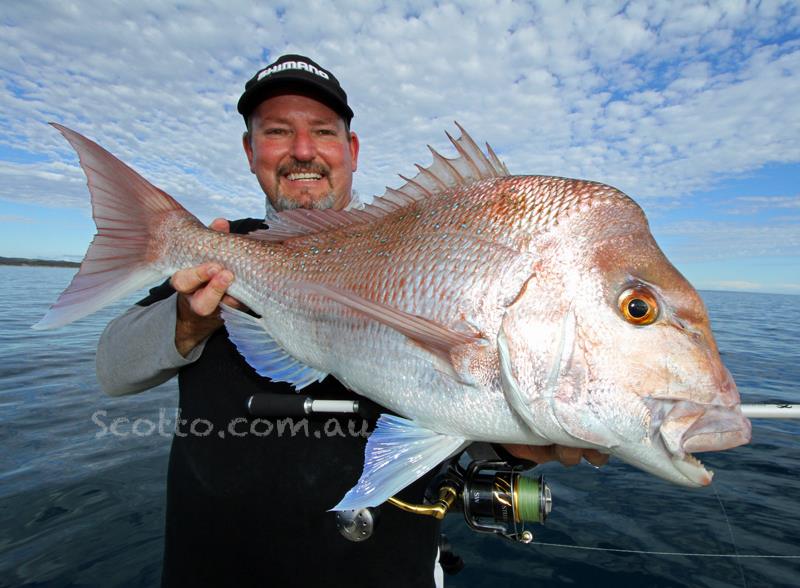 We came across some better fish again on yakka schools while sounding around with our Lawrance HDS Touch 12 using Structure Scan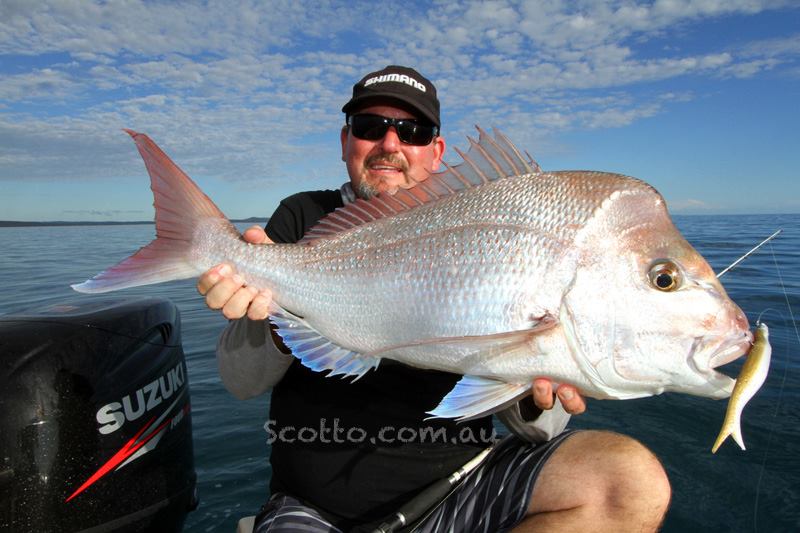 Another quality red over 85cm which fell to the ever reliable Squidgy 145mm Whipbait in yakka on a 2/0 – 9 gram fish head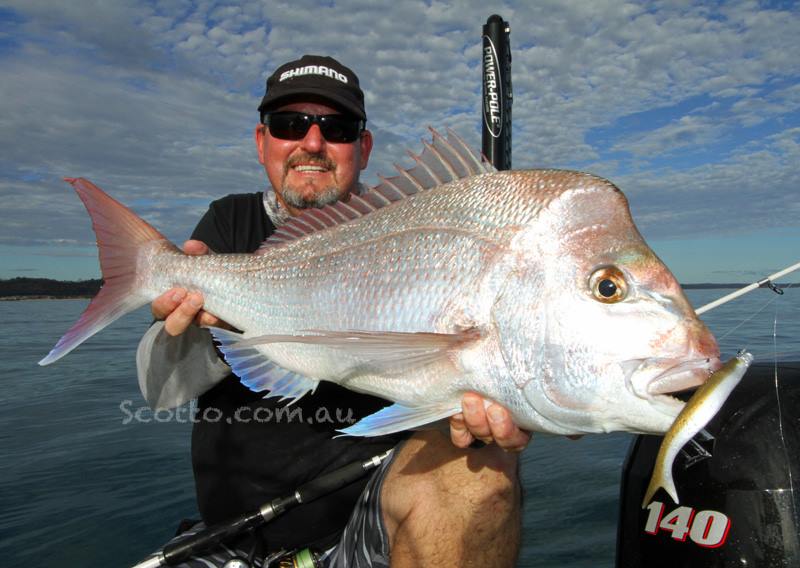 With a Qld bag & slot size limit of 4 fish over 35cm and only one snapper over 70cm – we released a number of quality  fish over 80cm which swam off strongly due to the shallow water we where fishing …..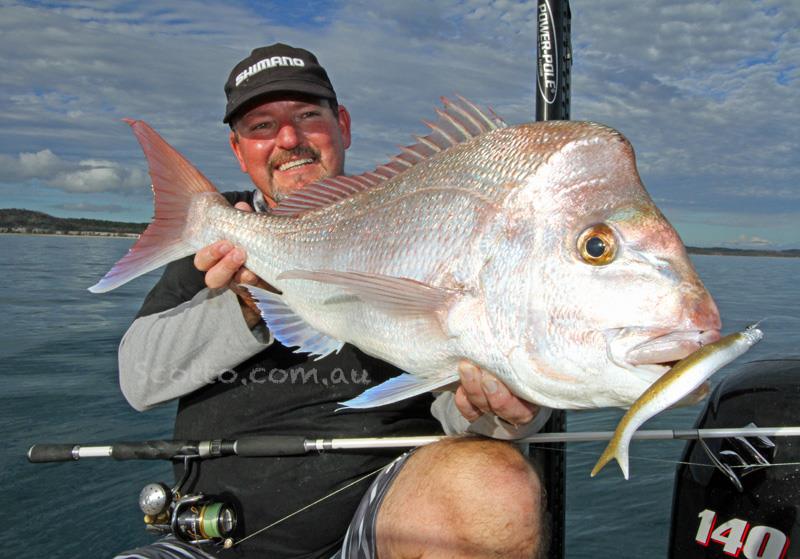 For those interested in our go-to snapper gear our fav combos are – Shimano Terez 72MH rod ( white series ) + Shimano Stella 4000SWB / G.Loomis NRX 852 + Shimano Aero 4000. Power Pro Super slick green 20lb braid , Ocea Fluorocarbon 20lb leader , Squidgy 145mm Flickbaits & 140mm Wrigglers in Yakka , Glo & white lightning