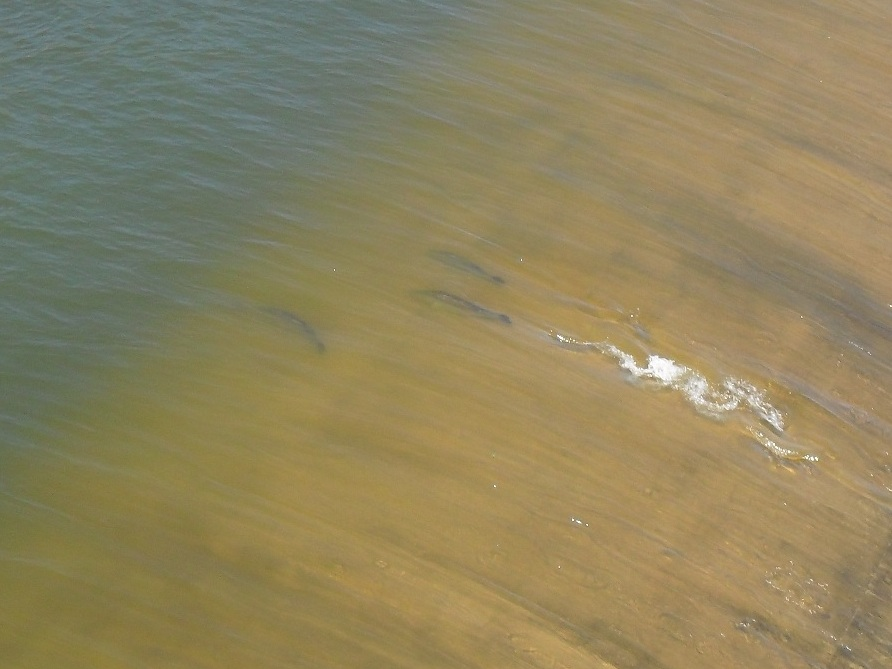 Image Courtesy Jason Wilhelm – We have had some amazing session on Lake Awonga prior to it spiling in December 2010 / January 2011 – with it continuing to spill up to 2015. Since it's last minor spill in March 2016, the GAWB have stocked 1.2 million Barramundi Fingerlings. Last Spring was some of the best Barra fishing the Lake has produced in a long time so we knew we had to pay Awonga a visit this summer.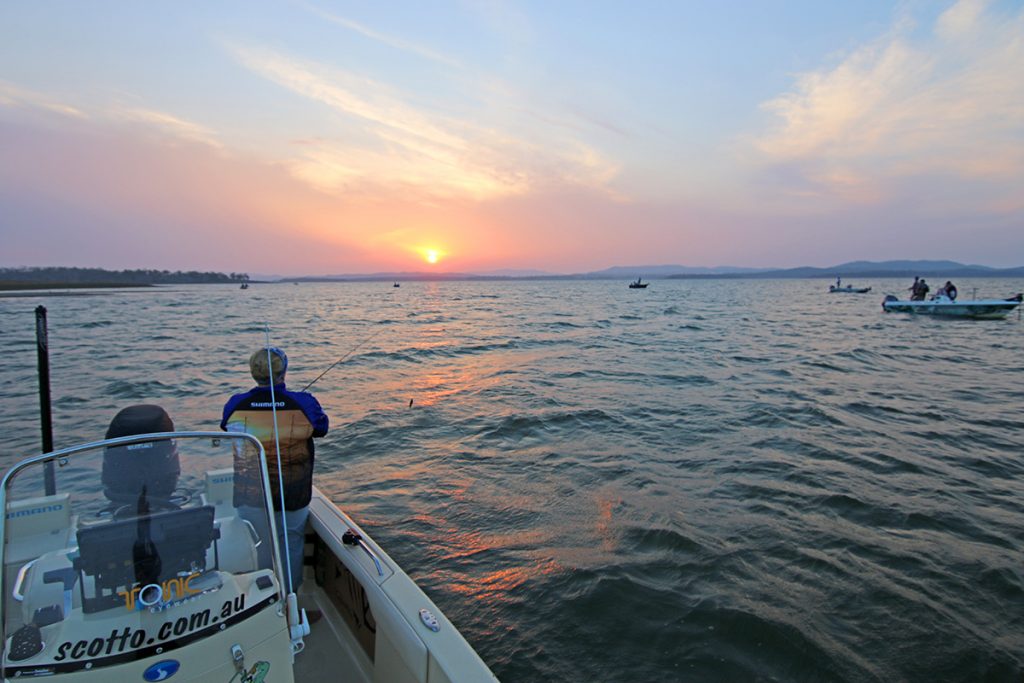 We have been following our mates Facebook page – Justin Nye @ https://www.facebook.com/gladstoneflyandsportfishing/ who has been guiding on the lake and around the Gladstone Region since starting his guiding business in October 2016. I will always try and book the main local guide in any area we have not fished in a while or been to before for at least a day or two at the start of our trips. The cost of hiring a guide will be paid back tenfold when you consider the investment we make in getting to an area, time off work, travel, accommodation, meals and tackle. Justin will happily show you around the lake and point out key areas and techniques that have been fishing well around the time of your visit so you can fish these again from your own rig for the remainder of your stay Or take all the hard work out and simply book a trip with him and his crew who will take care of everything from picking you up at the airport to putting you onto the fish.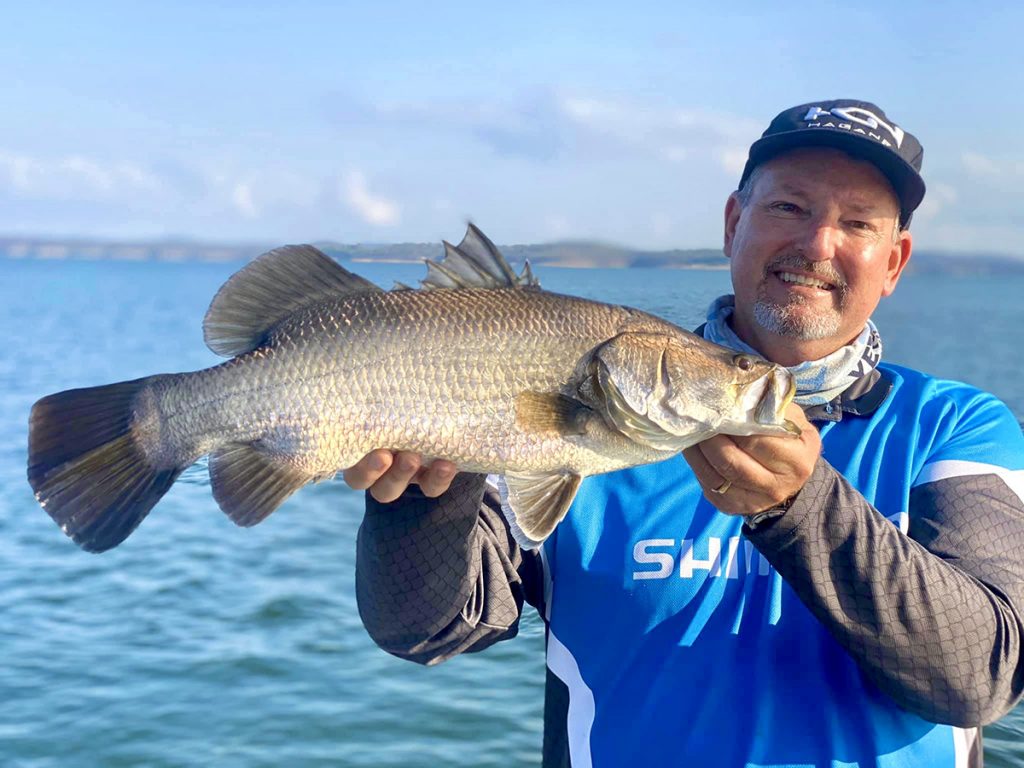 We spent the morning session fishing the timber and marked plenty of fish – but getting them to bite was a challenge. Managed this little one on a Jackall Transam vertically vibing.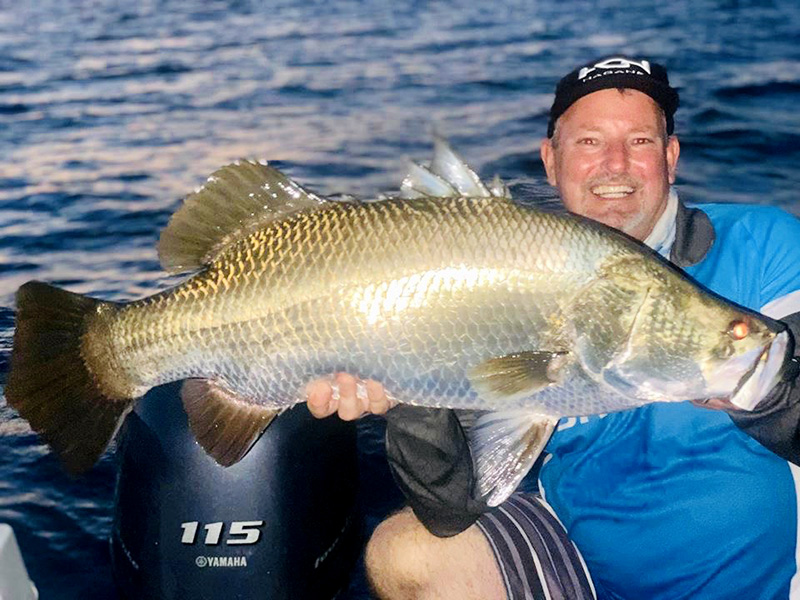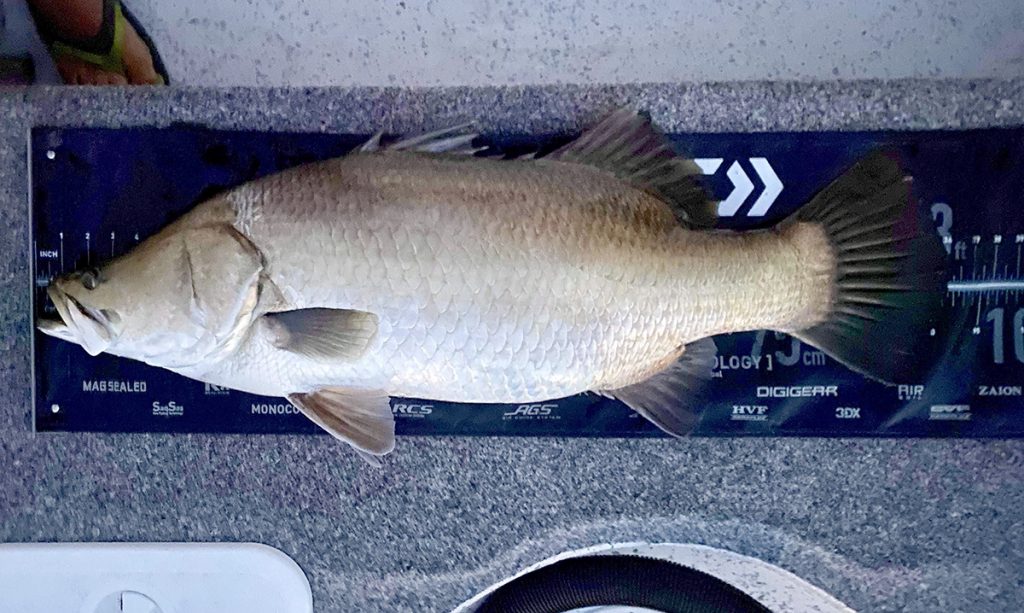 Kicked off our evening session with this lovely fish at 91cm – check out the condition of these things!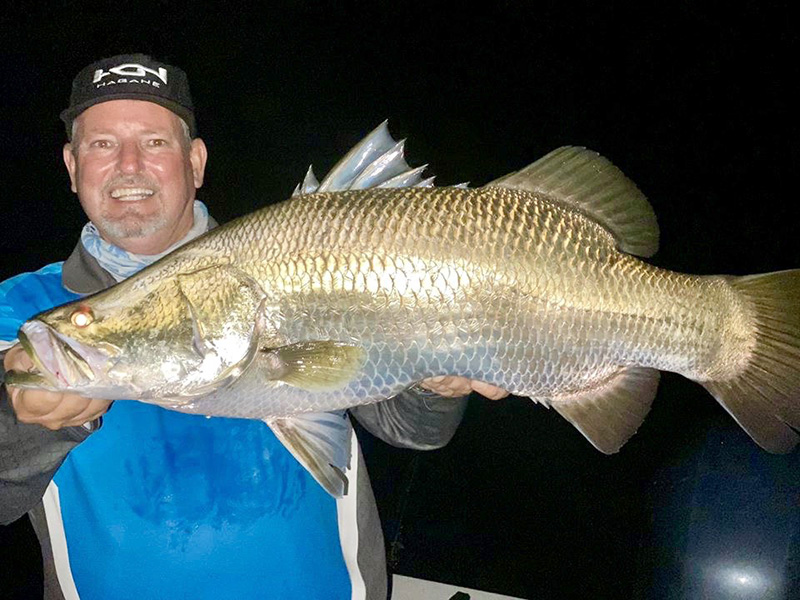 Second fish for the night with Justin went 86cm – again in peak condition. I also lost another one that took off like a freight train and pulled the hooks in a weed bed!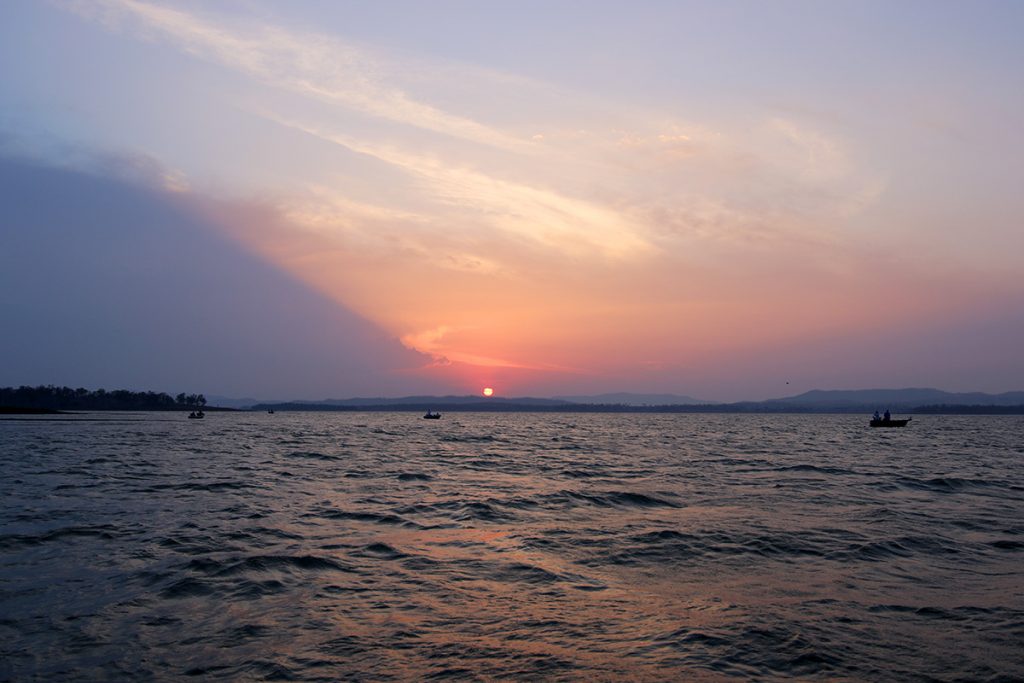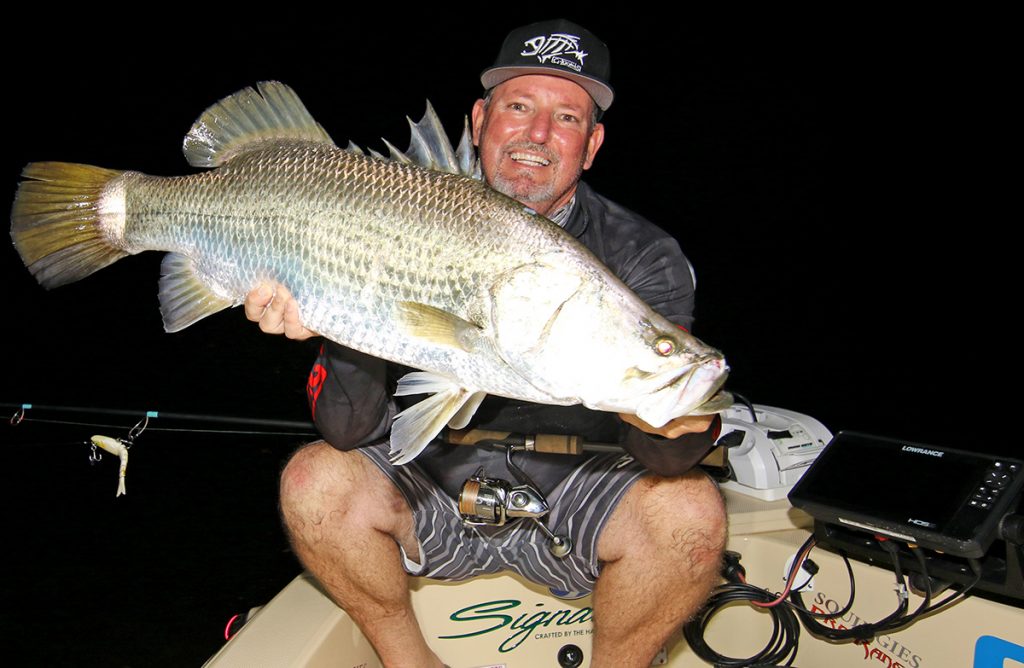 We spent the next three nights exploring a few different areas ourselves –  we did work for our fish averaging 2 a night. This one ate a Zerek 5.5 Live Mullet with nose stinger as suggested to us by Nick Whyte 😉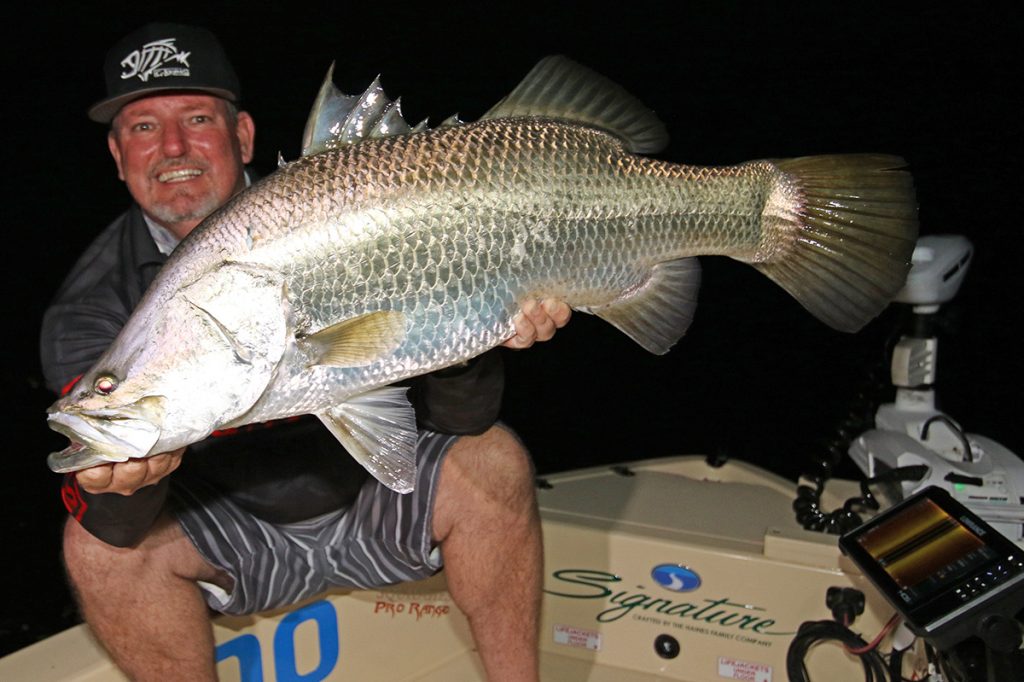 These things will be averaging 1 metre this time next year 😉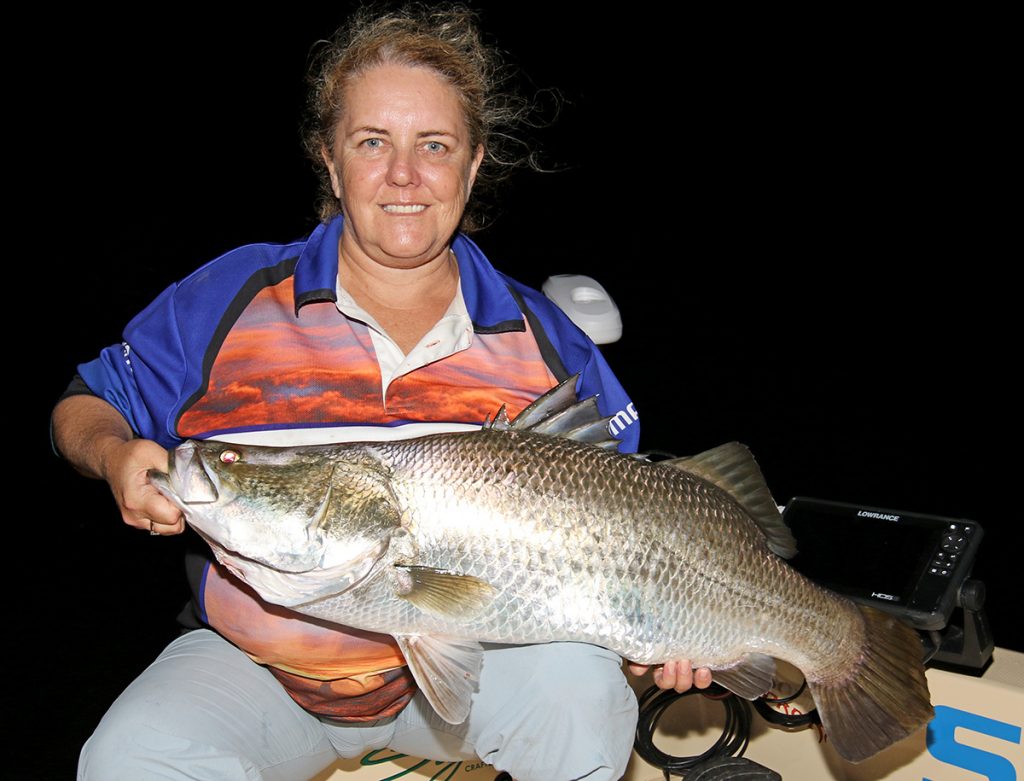 Katrina finished the trip off with this lovely 90cm model on a Barambah Bony – Shad which will become a stable lure on our future trips anywhere boney bream form the staple diet of the fish in the area 😉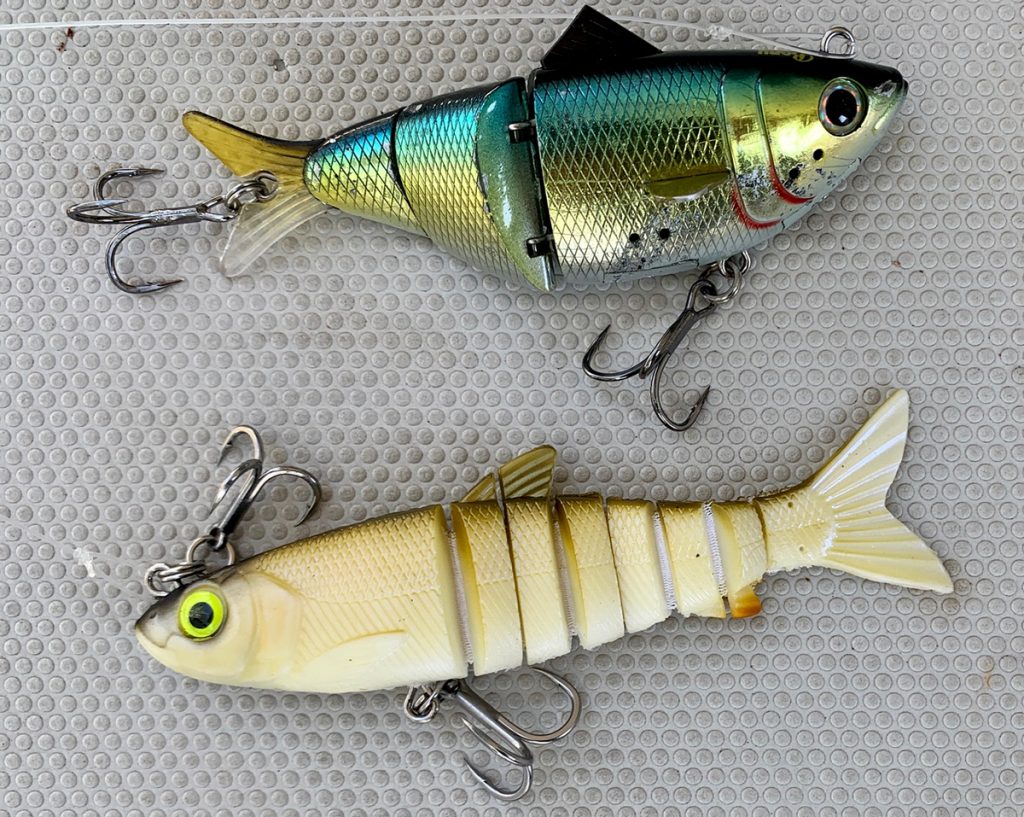 The two stand out lures for our trip – Top is the https://barambahlures.com/ Bony Shad & Bottom is the Zerek 5.5 Live Mullet with stinger treble on the nose as suggested by mate Nick Whyte
You can watch the video of this trip above – we are already planning our next trip back
So many fish – So little time – Scotto