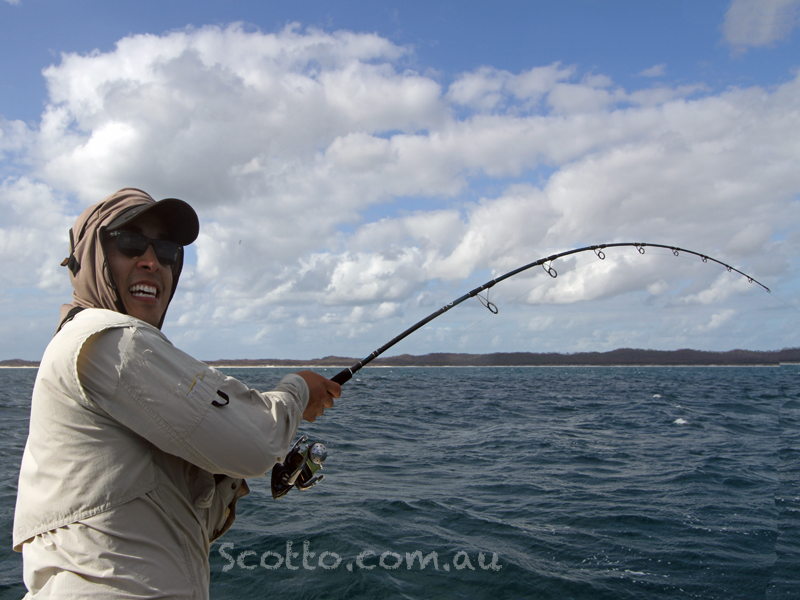 Had good mate and well know Real Estate Agent/Auctioneer ( as featured on TV shows Hot Properties / Auctions ) Michael Choi back up from Victoria to experience a bit of Hervey Bay sport fishing – Which was great timing with the delivery of our fantastic new Signature 543sf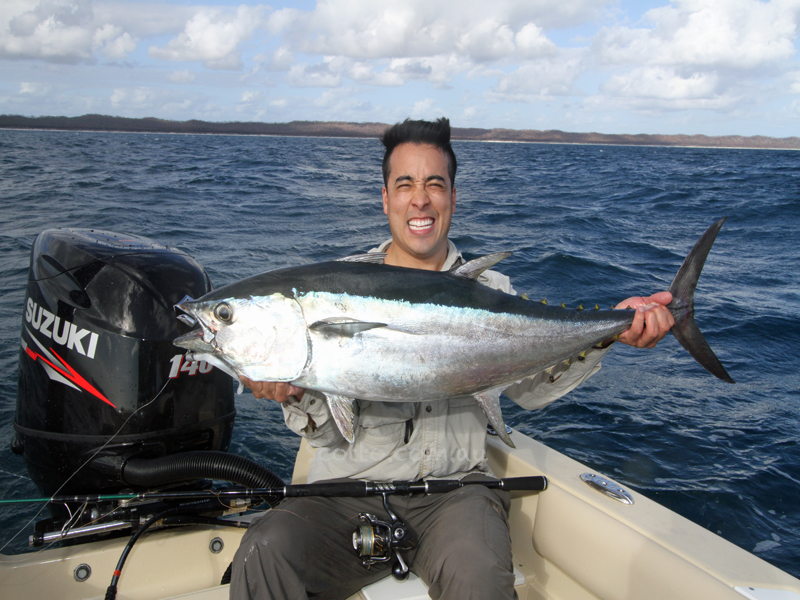 Not a bad way to open your Longtail Tuna account !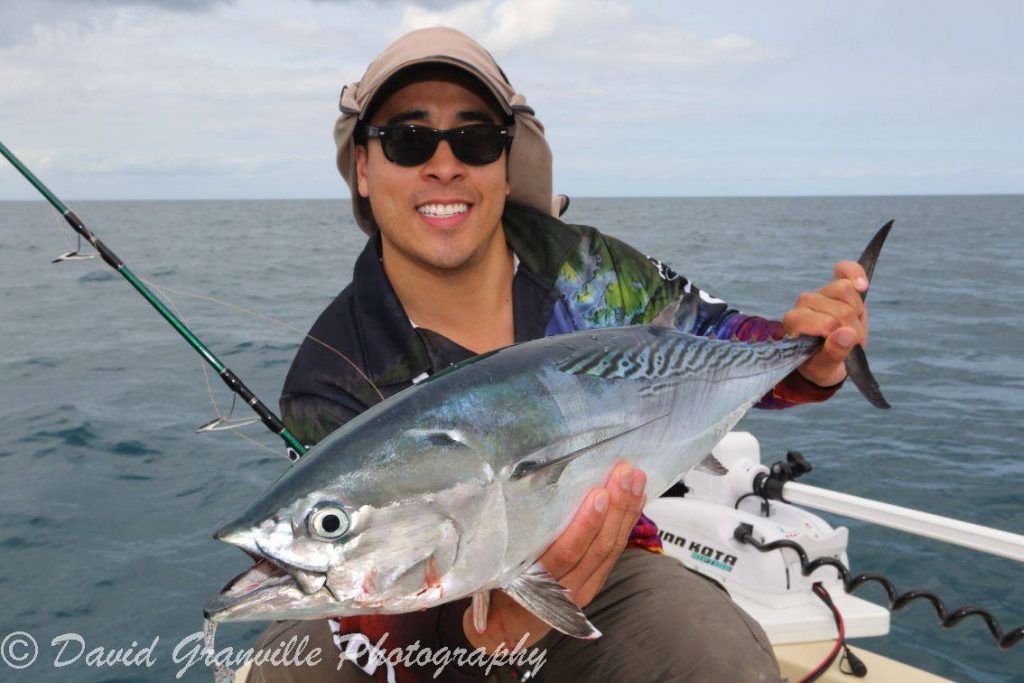 We also had Journalist/photographer for FishLife David Granville with us who was also coving a boat review on our 543sf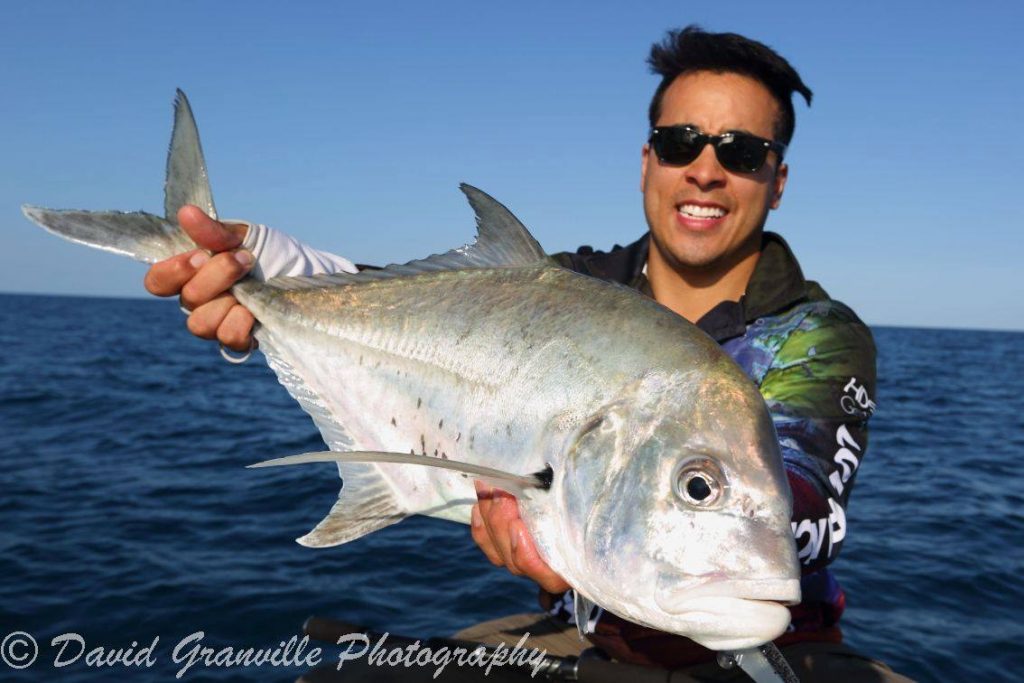 We did rack up quite a species list over the trip with this quality tea leaf trevally adding to it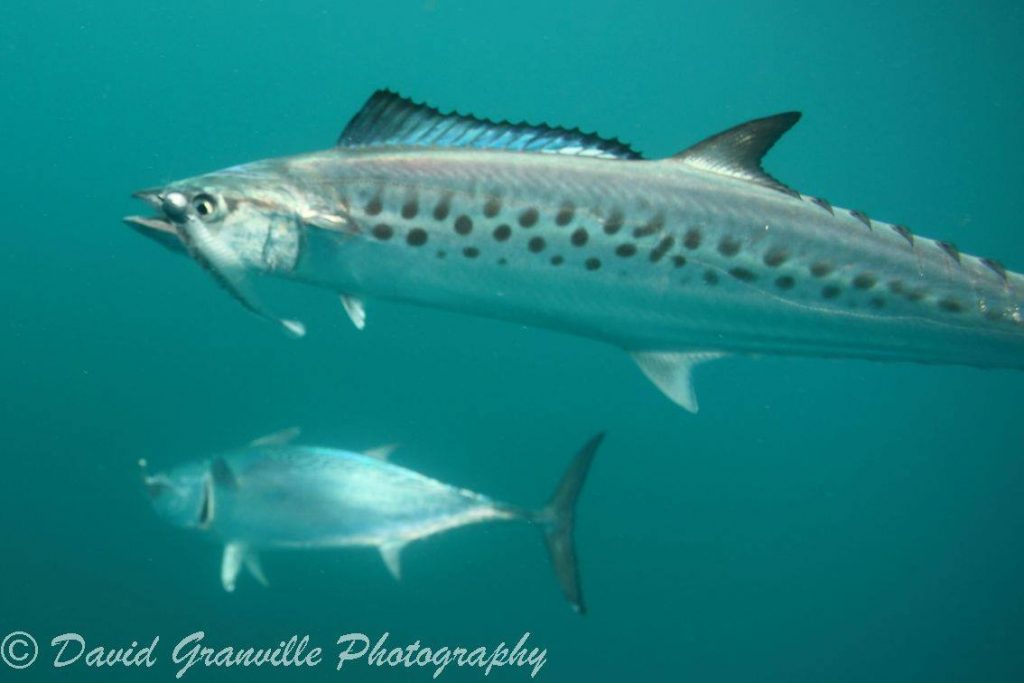 Dave got some great underwater shots over the 3 days with some hot baitball action on spotties & mac tuna loving the new Squidgy Whipbaits in white lightning !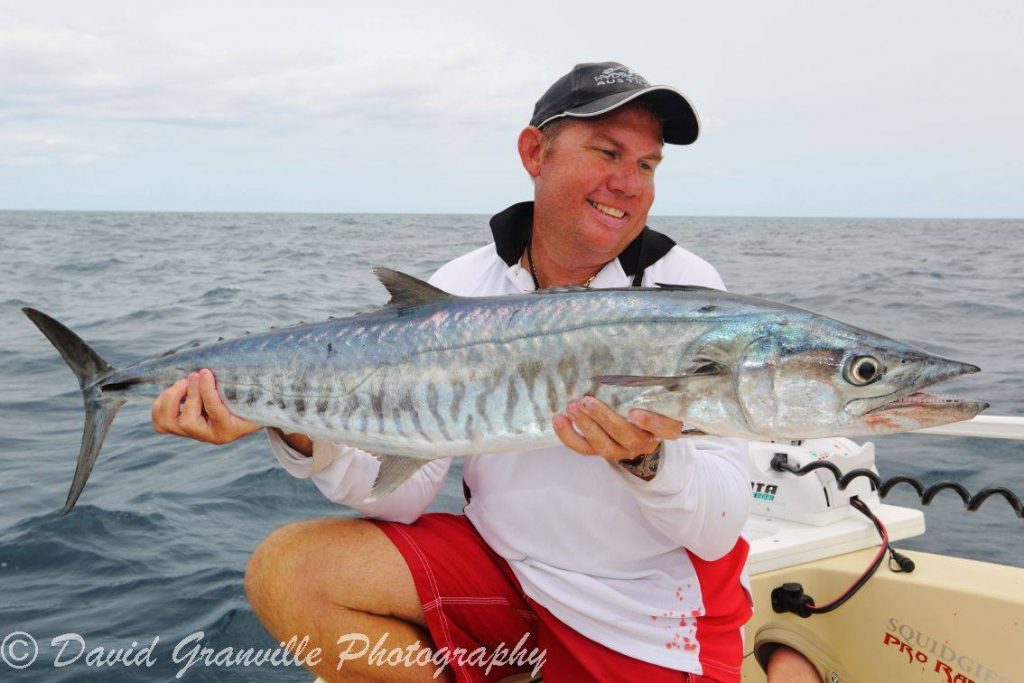 Dave even managed some time out from behind the camera to land this nice Spaniard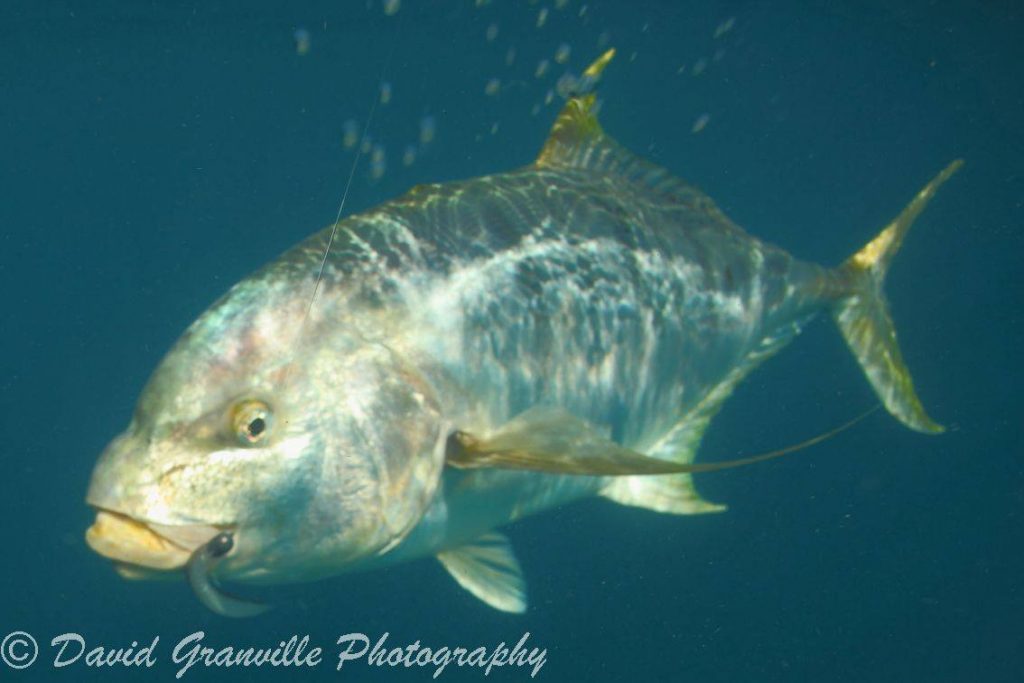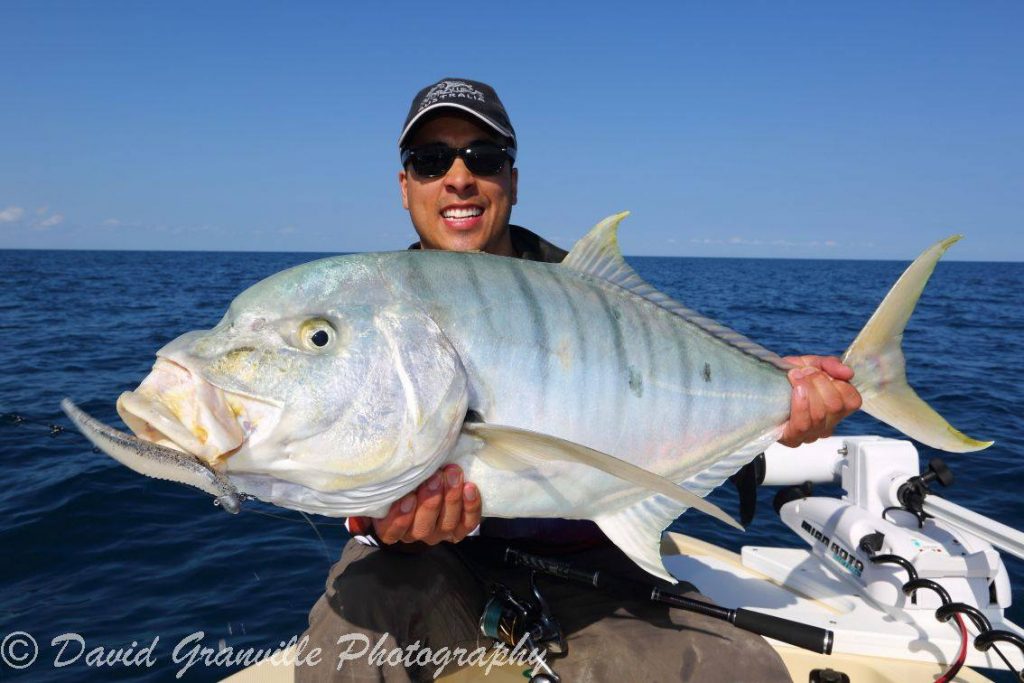 We had a great few days on the water with Michael also knocking off one of Hervey bays Iconic species with this great Golden Trevally on a Squidgy Whipbait !