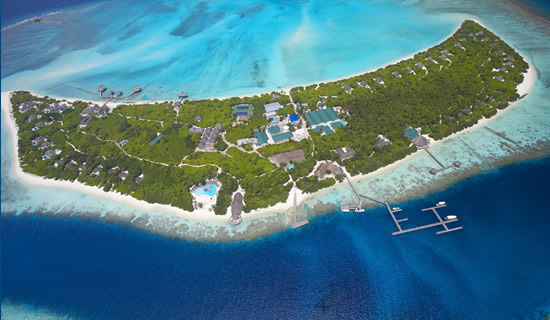 We recently returned from an amazing week  ( 23rd May – 1st June 2012 ) on Island Hideaway Dhonakulhi in the Maldives.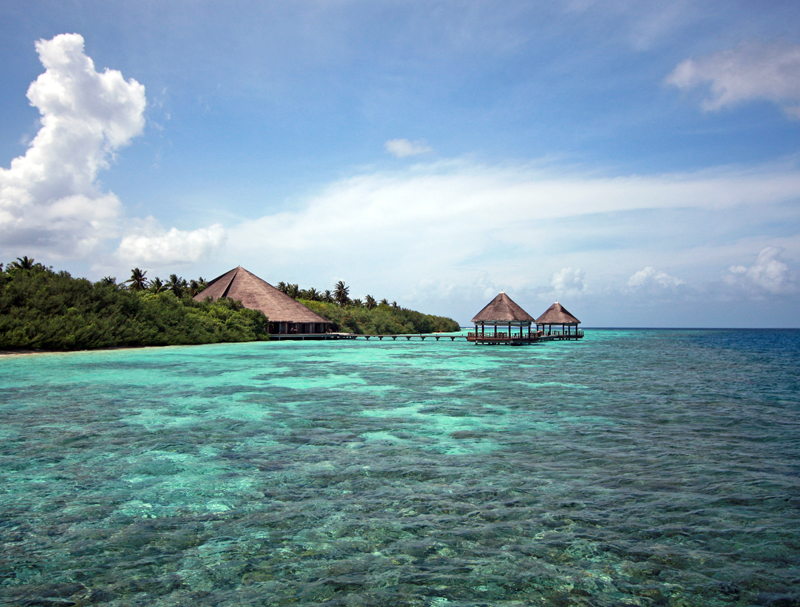 The Maldives is an archipelago of small coral islands located in the Central Indian Ocean 595 km south of India and 650 km southwest of Sri Lanka. It consists of an estimated 1,196 islands in 26 natural Atolls of which less than 200 islands are inhabited by a total population of 285,000 Maldivians.
Island Hideaway is located in the remote Northern Maldives which you access by a 45-minute scenic photo-flight from the international airport at Malé, the capital city, to Hanimaadhoo (Domestic) Airport followed by a short 20 minute speedboat hop to Dhonakulhi Island. Island Hideaway also features the first state of the art marina in the Maldives, making boat transfers a breeze.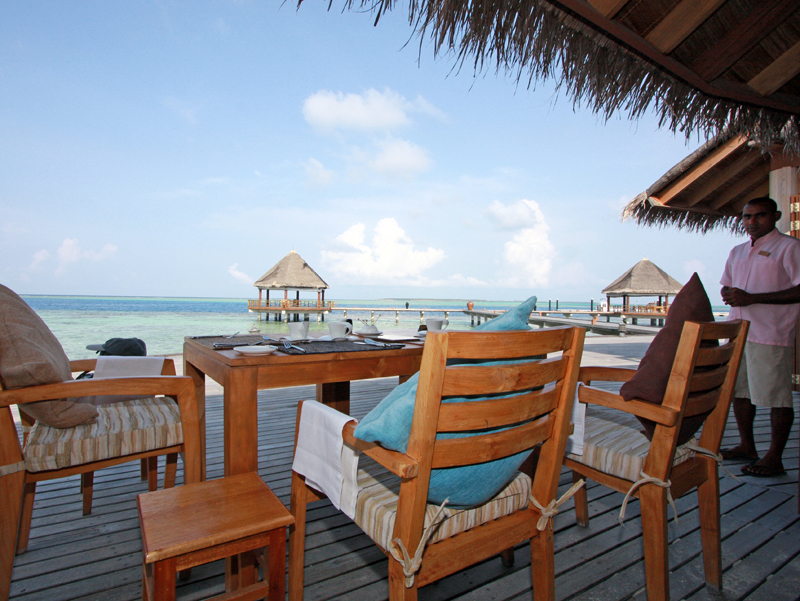 The Island Hideaway at Dhonakulhi Maldives, Spa Resort & Marina is a luxury boutique resort situated on the privately owned uninhabited virgin island of Dhonakulhi, North Maldives, Indian Ocean. The resort was opened on 1st August 2005 with 8 types of spectacular guest villas. 
The Island is a haven of peace, tranquility and serenity. Island Hideaway is one of the very few resorts in the Haa-Alifu Atoll.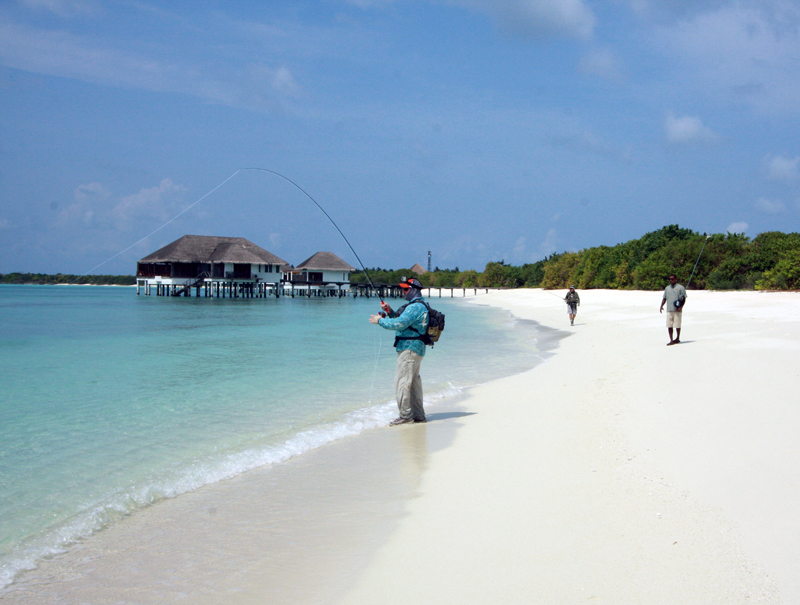 We where there on the invitation on the owners along with Gary Barnby from Angling Adventures to assist in establishing the fly fishing potential of the island and surrounding keys.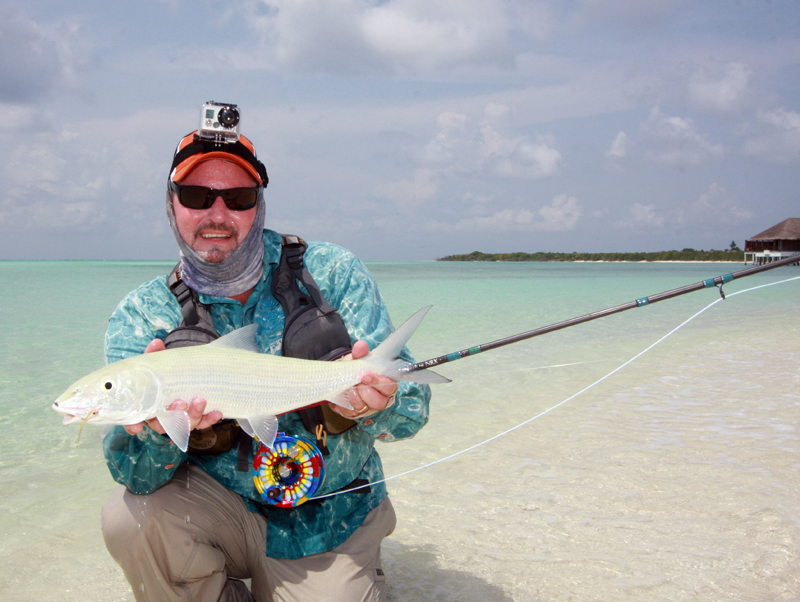 We encountered reasonable number of bone fish in the lagoon on Dhonakulhi Island with suitable flats to be found at both corners of the Island.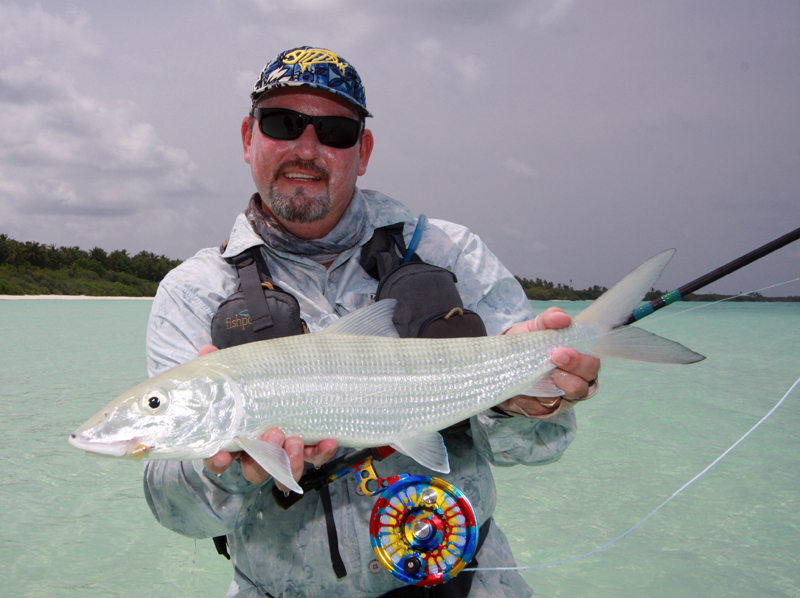 We also discovered two other atolls which held bone fish nearby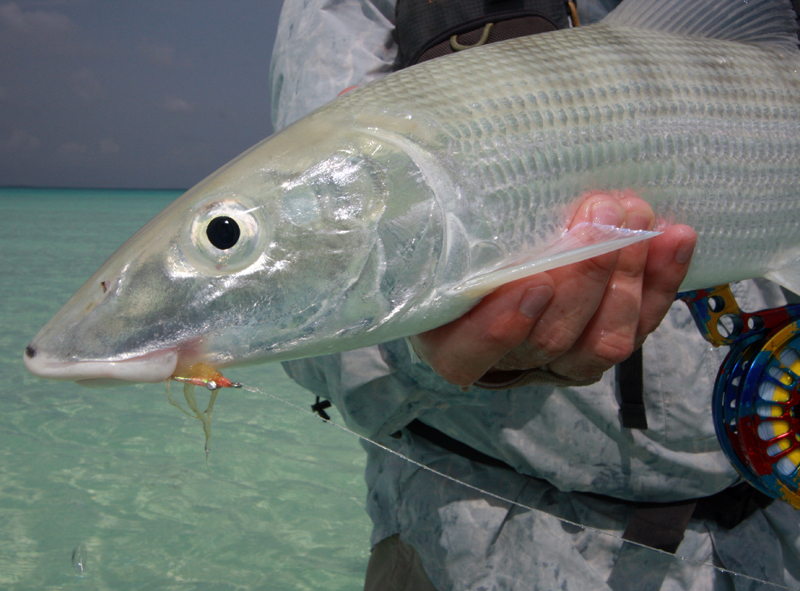 Gotcha & Christmas Island Specials did the trick again on the Maldivian Bone fish !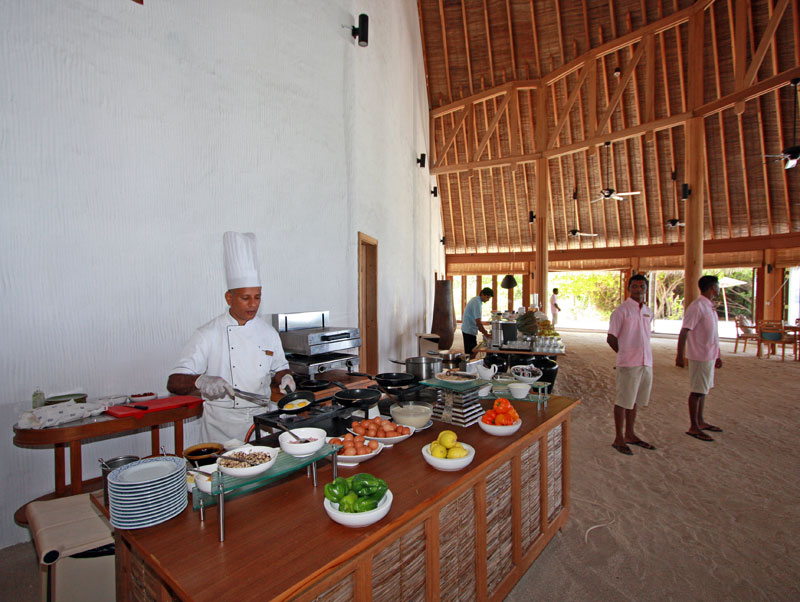 The resort recently featured in the Luxury Small Hotels of The World Group !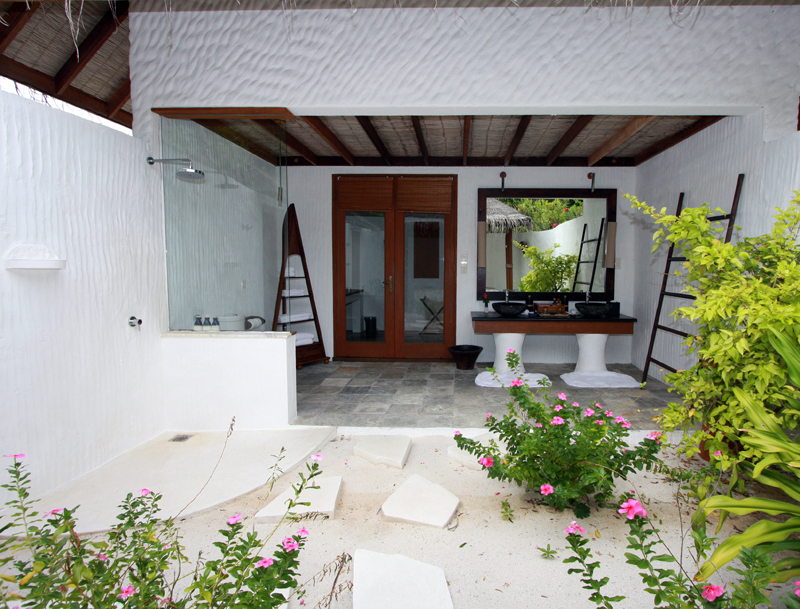 There are a number of accommodation options from private residences to over water villas. Residence 30 actually backs onto one of the better bone fish flats, which makes ducking out for a quick fish very easy. Island Hideaway is the perfect holiday option for those travelling with with non-fishing partners or family with offering plenty of great activities to keep every one entertained . Those who are partial to a little fly fishing will then be able to escape for short sessions around the bottom of the tide and can expect bone fish averaging 4lb-6lbs and plenty of  trevally including the beautiful blue fin variety.
Gary with our two butlers Ali & Goran – You will be assigned your own butler for the duration of your stay !
Island Hideaway is easily one of the best resorts we have ever stayed at in relation to the natural beauty of the Island , attention to details and service. I will be writing a full article on our trip for The FlyFisher and you can visit http://www.anglingadventures.com.au/Fishing_Tours/island_hideaway_-_maldives_fishing_trip for full booking details and costs