There have been reports of an amazing run of small marling heading South from Cairns for the last month – so it was only going to be a matter of time before they arrived in Hervey Bay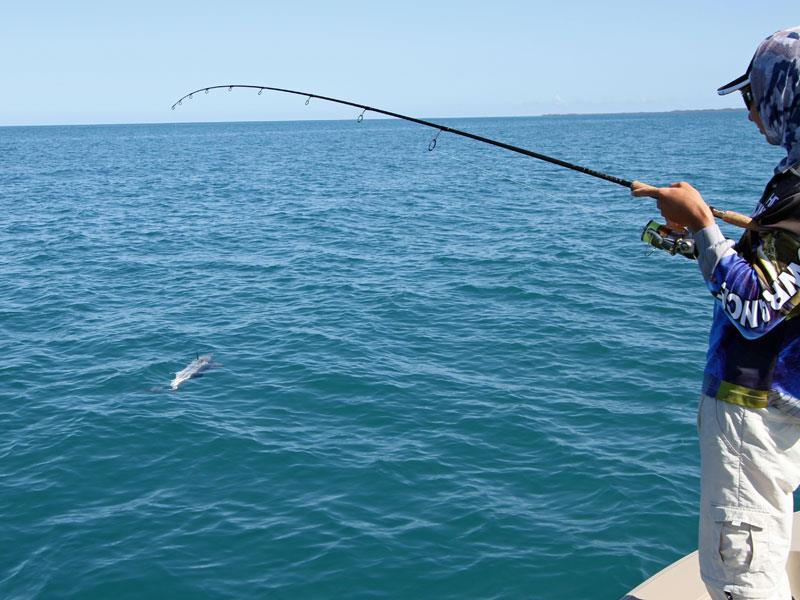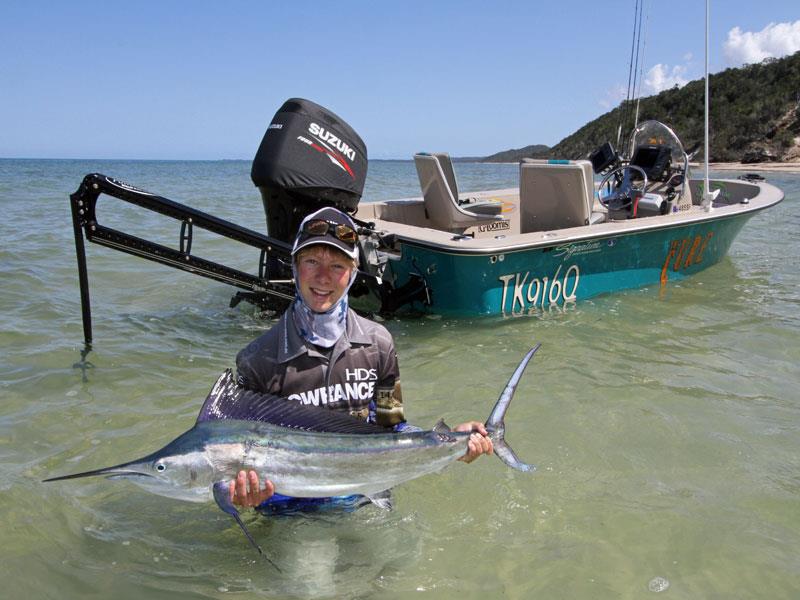 Aidan Robertson picked up this lovely fish while we were fishing for snapper on a 5″ plastic – so I thought it might be time for a concerted effort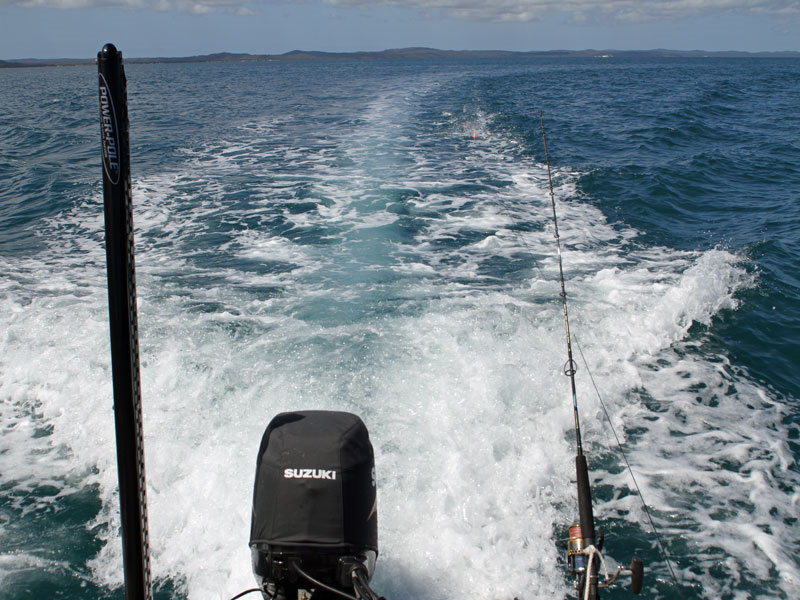 Katrina hadn't landed a black marlin to date and was keen to have a crack at one – so we re-scheduled our appointments to correspond with a great weather forecast and dusted off our billfish tackle & teasers !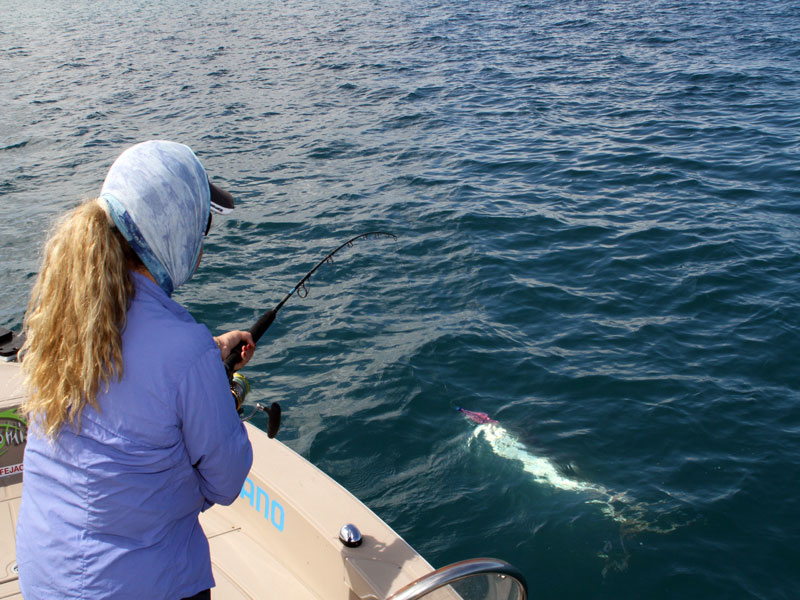 We raised three marlin over the tide change – with this one nailing the Moldcraft  needlefish from behind the daisy chain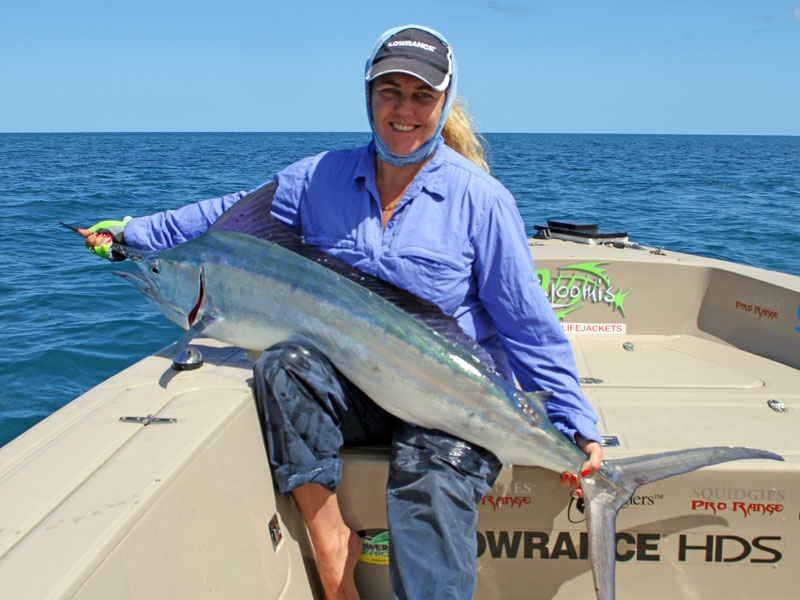 This little black spent more time in the air than water & really put on quite a show – est at 25kgs it was a great fish for Katrina's 1st black marlin 
And this fish has the potential to grow to over 1000lbs !!!!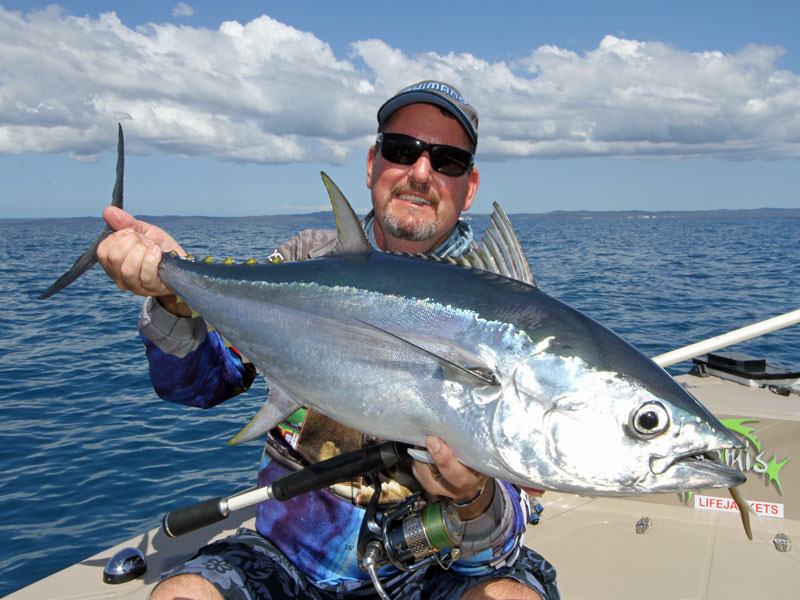 There are also some good longtails about – Looks like we're in for some amazing fishing over the next few months
How Good Is Hervey Bay !