With the weather finally warming & and a run of Northerly winds it was time to dust off the bass tackle and hit the local rivers and weirs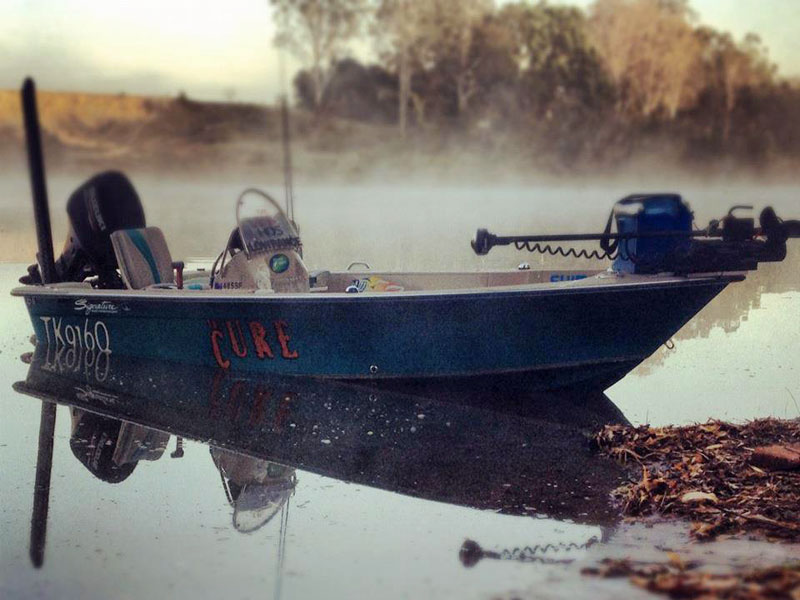 Nothing better than getting on the water at 1st light !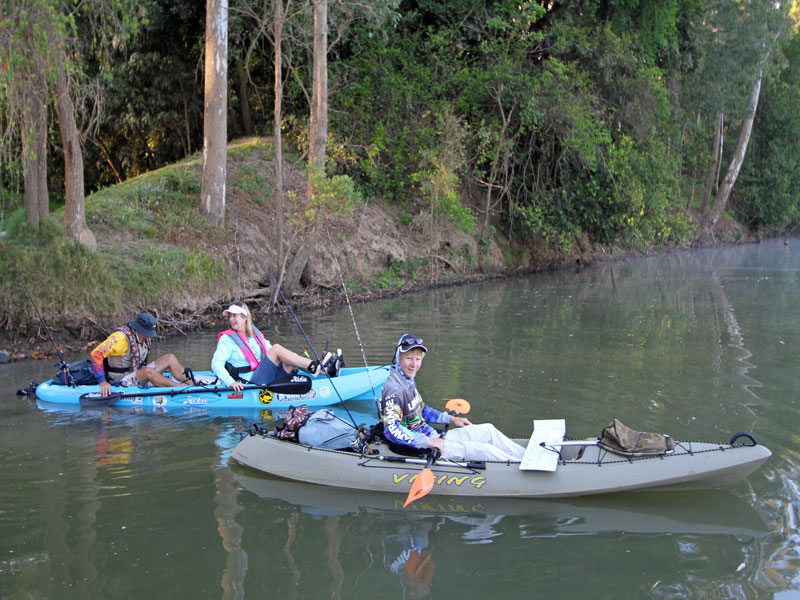 We often come across local bass expert & kayak fanatics Aidan Roberts & his parents when out bass'n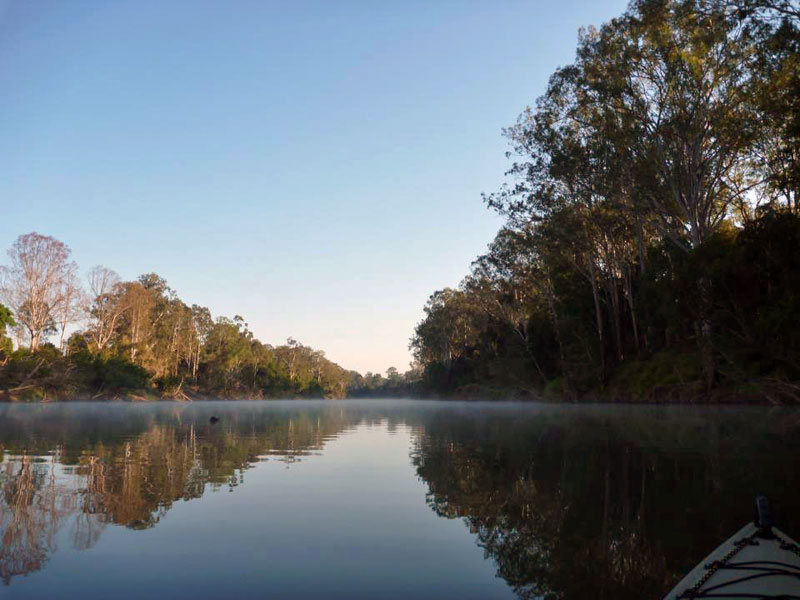 Kayak cam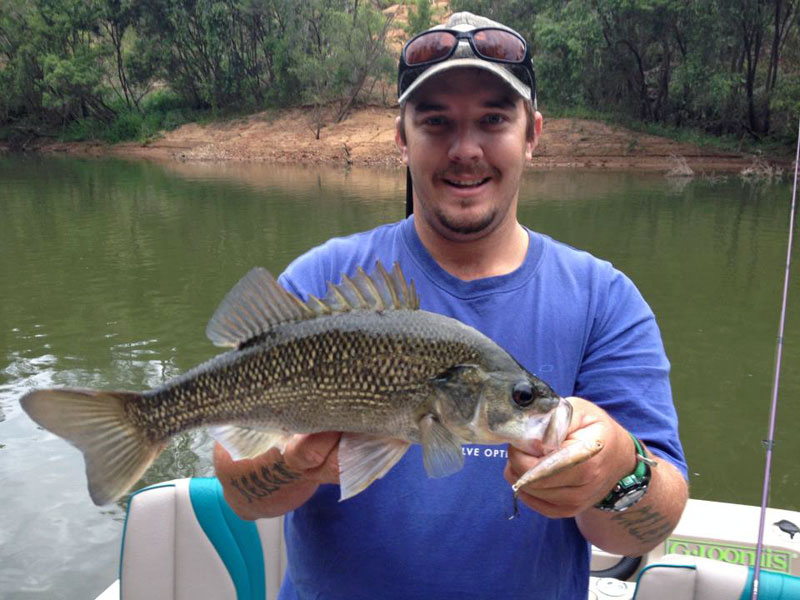 The top water fishing has been great first up in the mornings and again late afternoon – Nathan Nitschink one that liked Bushy's Top Dog !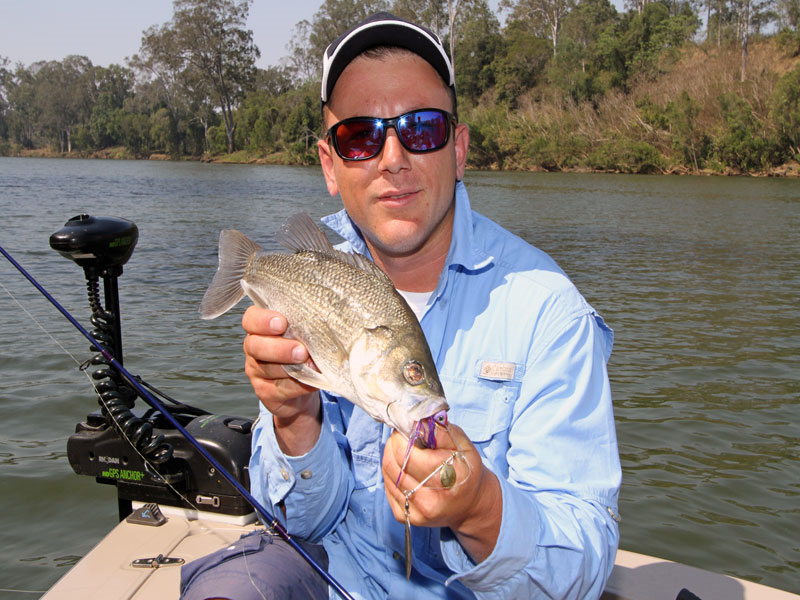 We also had freelance journalists & photographers Jonathan Jones ( pictured above ) Chris Scurfield and Sarkis Join us on their way through Hervey Bay while on the hunt for some new material.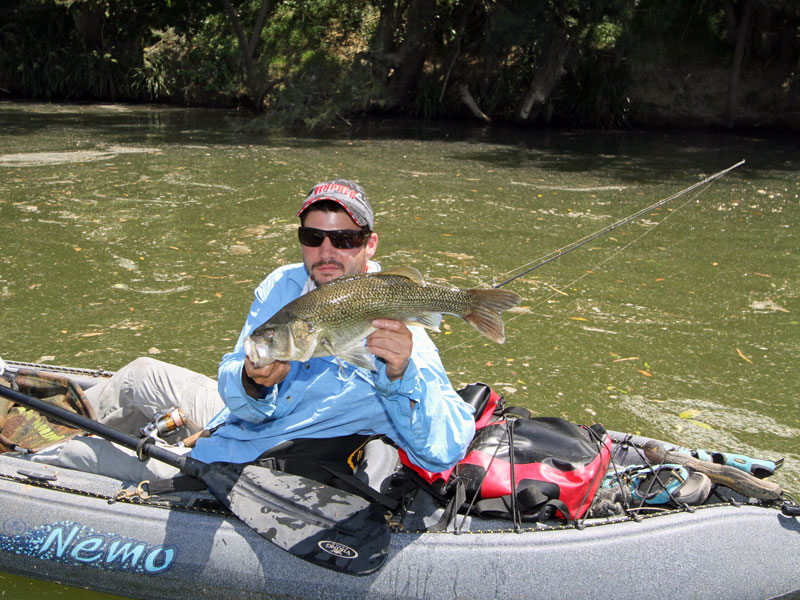 Chris Scurfield with his 1st kayak bass at 50cm – not a bad way to open the account !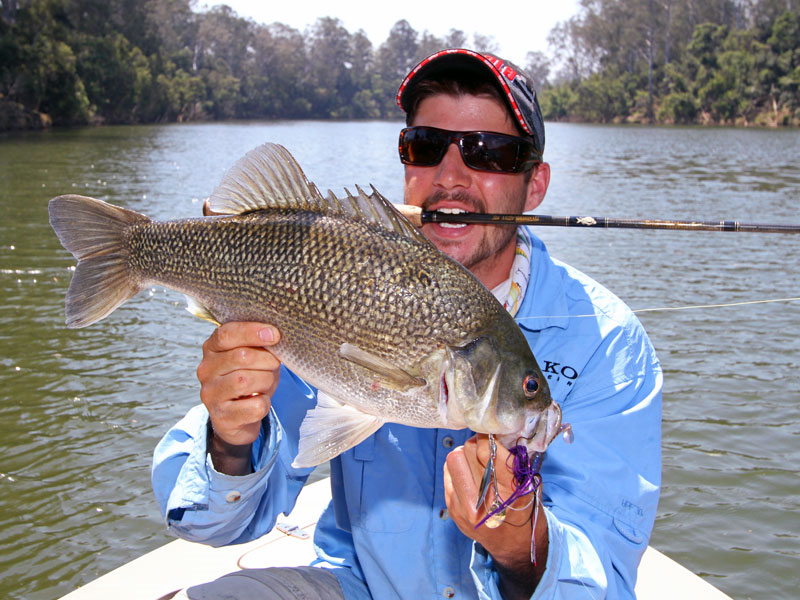 Chris then followed it up with another 50cm fish when he joined us for lunch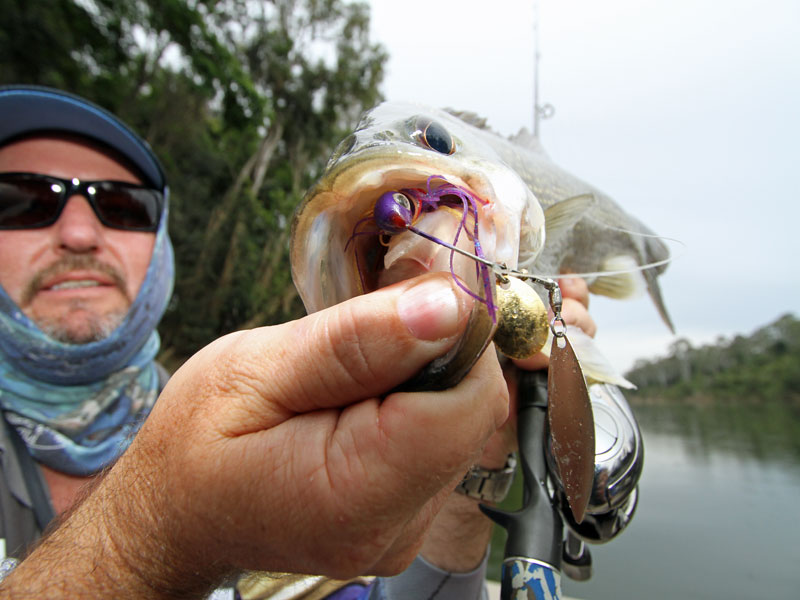 Spinner baits where definatley the go to lure once the surface bit tapered off !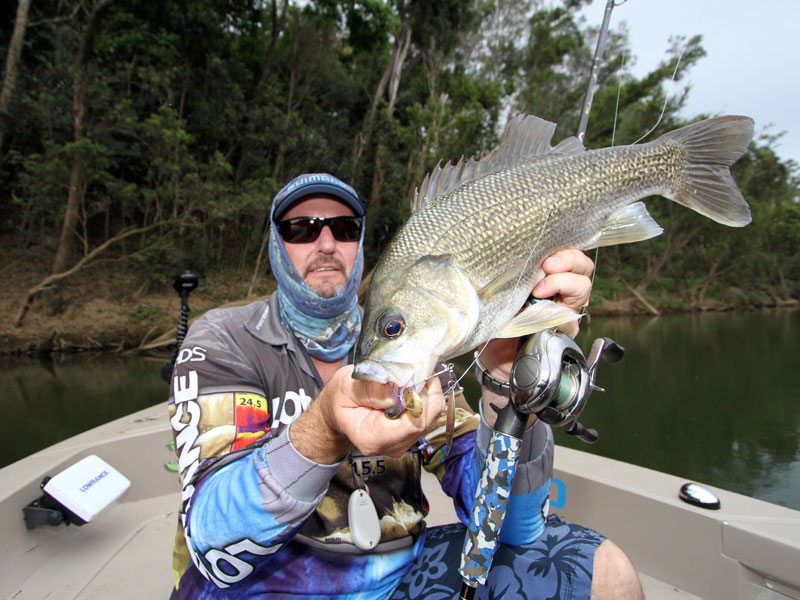 The average size & quality of the fish has been fantastic with the majority all being in the mid-40's +
So many Bass – So little time – Scotto