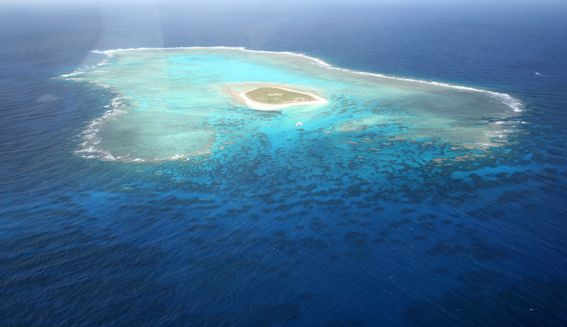 *Arial shot of Wreck reef with "Odyssey 2" anchored in front of bird island
Just back from a 7 day trip out to Wreck & Kenn reefs in the Coral sea with Nomad Sport fishing ( http://www.nomadsportfishing.com.au/ ) . I have to say it's one of the most professionally run operations I have had the pleasure to fish with – In one of the most stunning area's I have visited to date.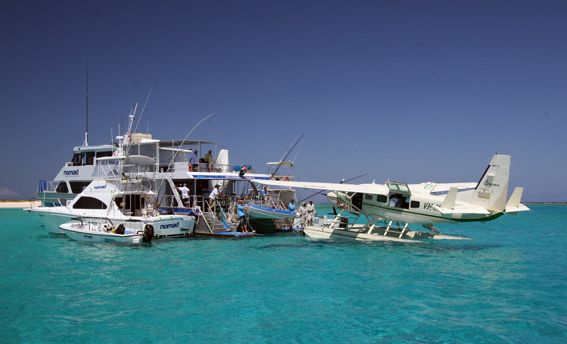 Logistically it's an amazing effort on the behalf of Nomads team . We flew 300 miles out to Wreck reef in two Cessna Caravan Float planes from Rockhampton. This was just over a two hour flight and is at the outer-most limit for these trips as far as fuel goes ( It actually took "Odyssey 2 " forty two hours to steaming out from Hervey Bay ! ). The new 80ft Mothership " Odyssey 2″ was actually custom built by Cairns Custom craft to carry jet fuel – to allow the planes to re-fuel out there.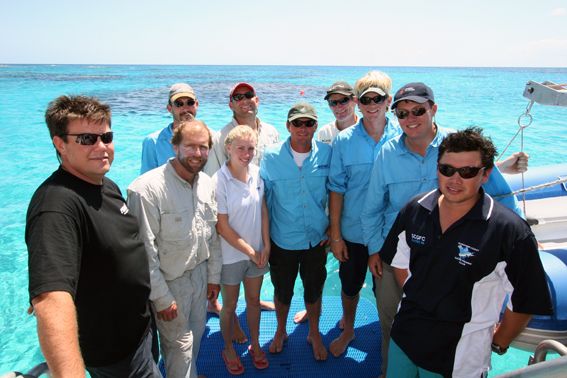 *Nomad crew from Left :- Rob,Scott,Howard,Jade,Tim,Simon,Gavin,Ed,Damon,Andrew
It is an amazing sight to arrive at an un-inhabited lagoon 300 miles off-shore in the coral sea to be greeted with an 80ft Mothership, two 36ft game boats and three 5 metre tenders !Once there we fished the first afternoon around Wreck reef . I actually went a shore on Bird Island as I had always wanted to visit this area since reading David Greens articles on the old "Seafari" trips back in the 80's. I only managed a few dart and barred trevally for my effort , but really enjoyed getting up close with the local inhabitants.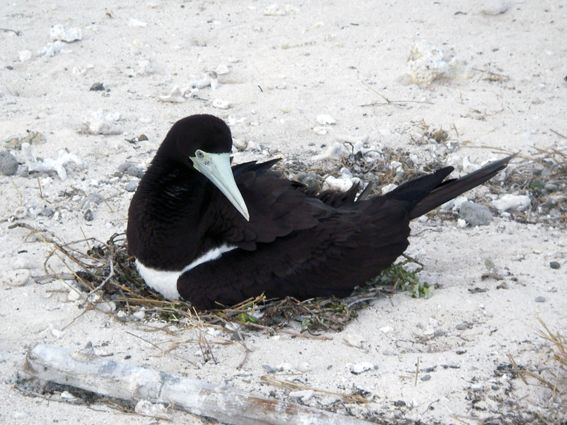 We had fairly windy and rough weather for the first few days which made flyfishing a little more challenging – especially out of the smaller tenders. With our goals firmly set – it didn't take long before we had our first wahoo on board the 36ft Black Watch "Nomad" – the first one to be landed on fly for the new operation.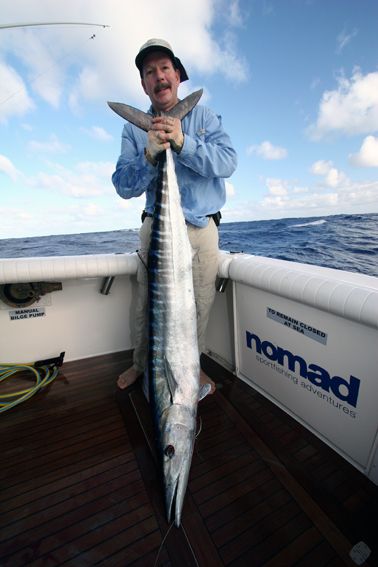 *Ian Sambell with a 30kg wahoo on fly !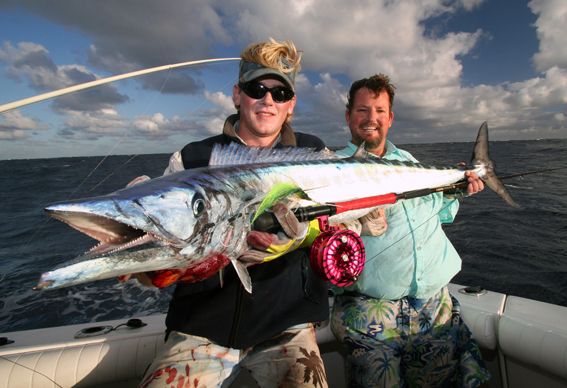 *Gun Deckie "ED" helping me hold my first wahoo on fly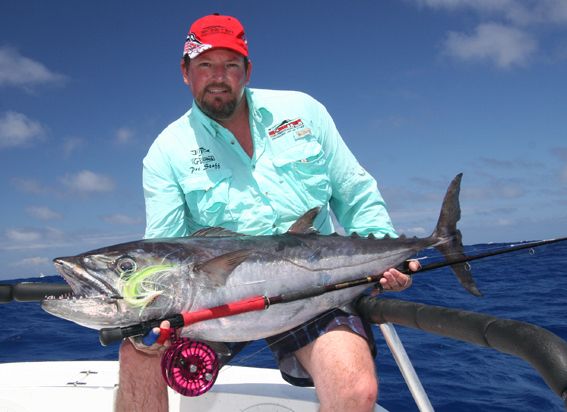 *My first Dog Tooth on fly – 25kg on IGFA 10kg tippet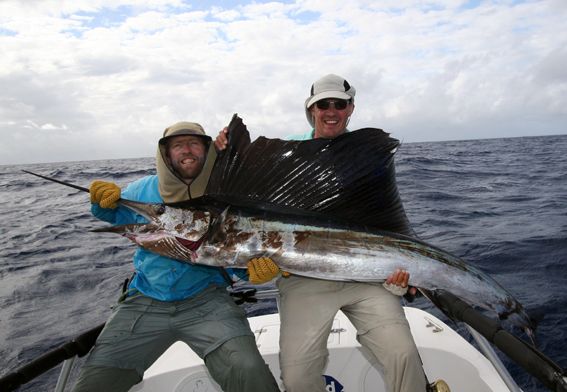 *Dino with his first sailfish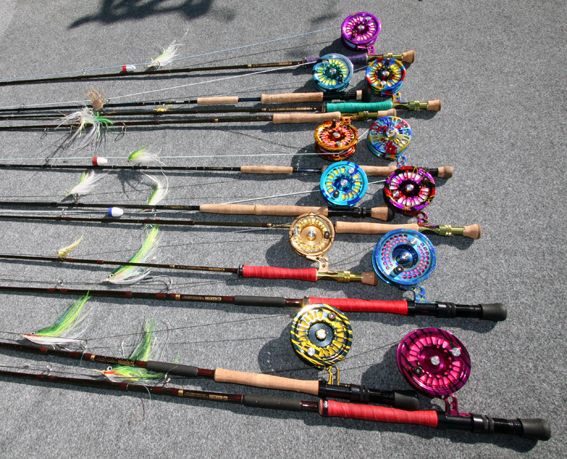 * This type of bluewater fishing soon sorts out your gear – We had no tackle failures at all with the most popular reels being Abel Super series and rods being GLX Cross-currents and the new mega #15 wht sticks . We used Scientific Angler Blue water Express 500-600 grain lines and our flies where mostly tied by Geoff Skinner & Chris Beech 
It was an Awsome trip and I will be writing a FULL feature article for a future issue of the NEW FlyFisher – due out in 2007. If you are interested in any more details please feel free to email me at scotto@scotto.com.au
Too many fish – NOT enough Time !!
Scotto