With cooler weather setting in we decided it was time for a run down the straights for some bream pre-fishing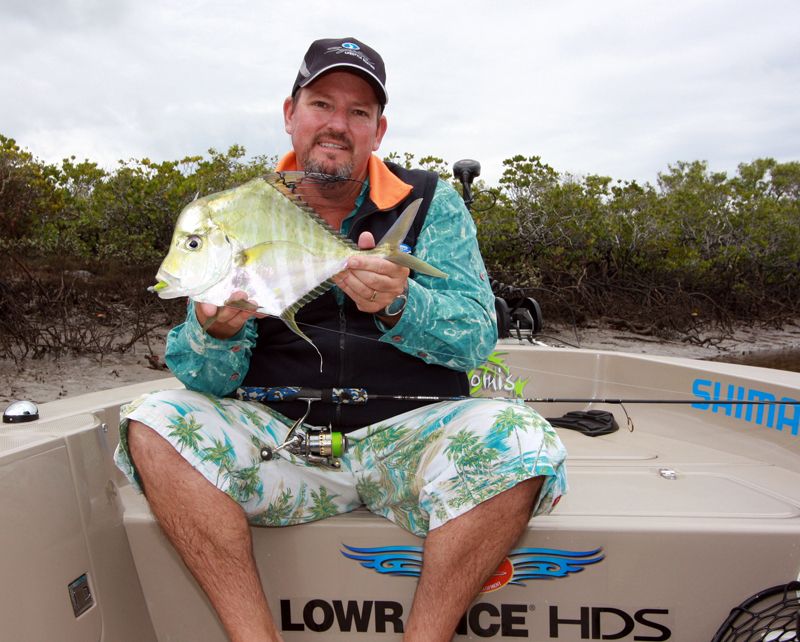 Started the day off with a lovely little diamond trevally !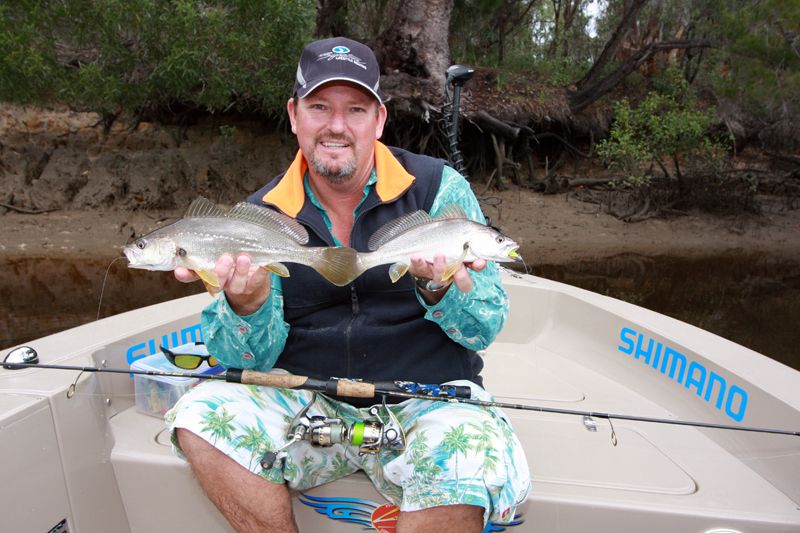 Next we came across a good snag that had a school of juvenile jew hang'in off it – which was fun for a while with a fish a cast. They are just like mulloway – only smaller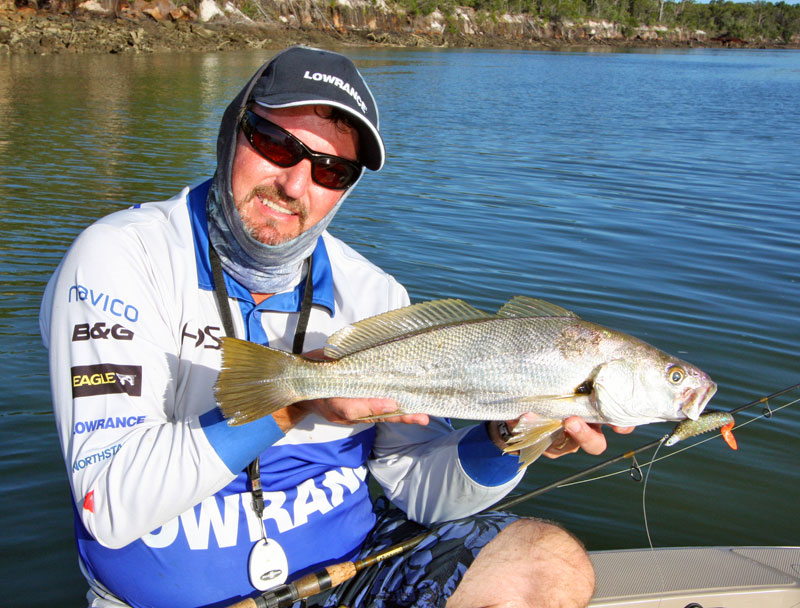 With so many small ones about I figured there must a better fish in the area, so I upped the lure size to the old faithful 100mm Squidgy fish & found this fella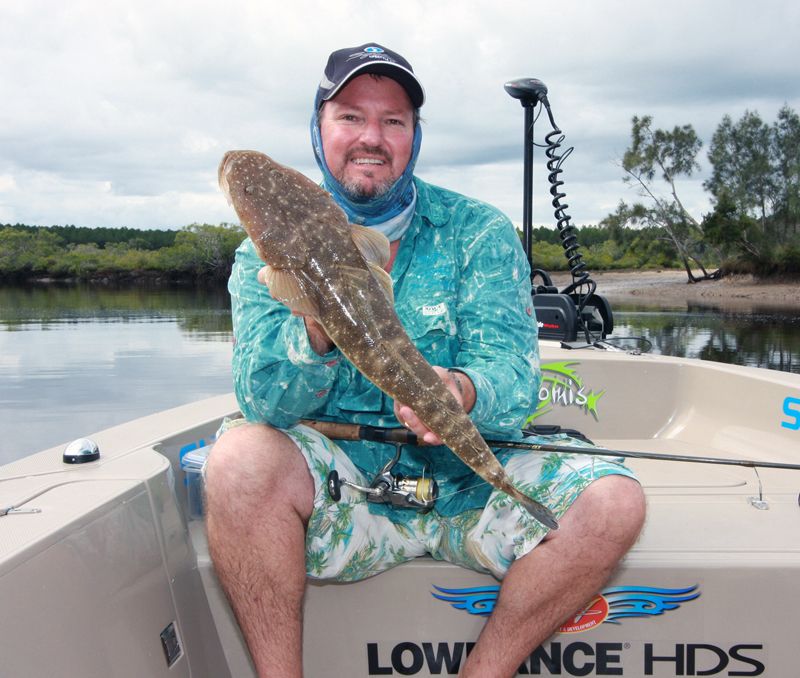 Also managed half a dozen reasonable flatties up to 68cm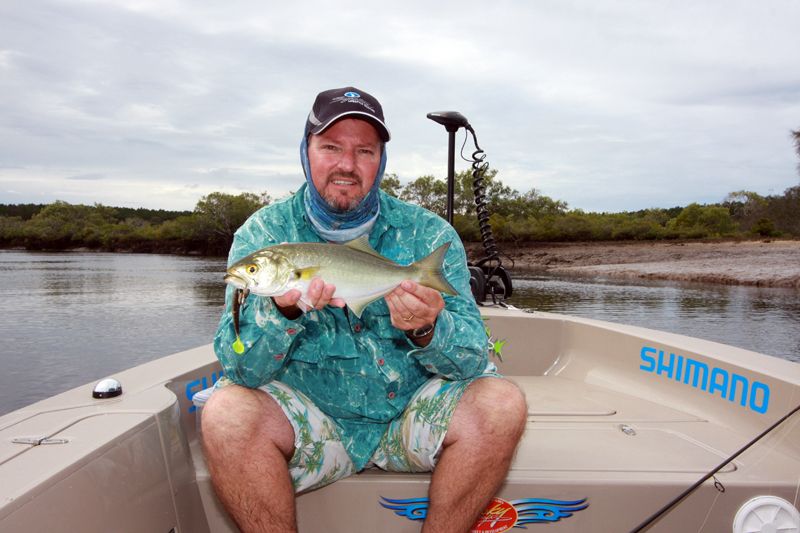 Found this nice tailor harassing some mullet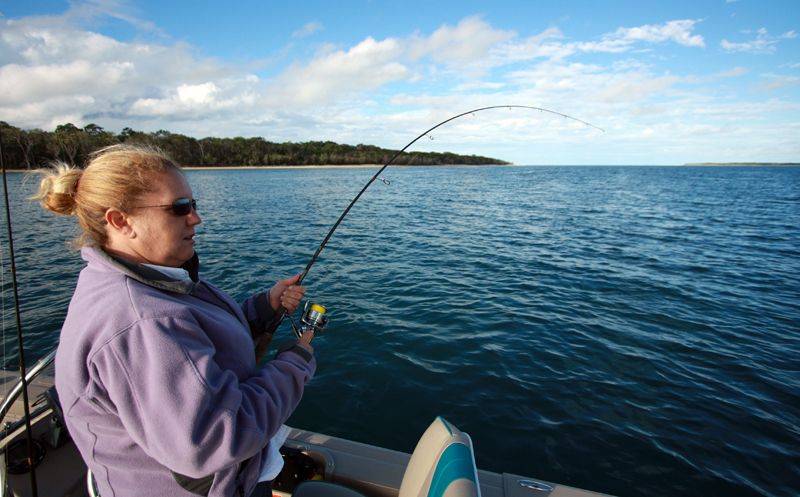 Once the tide started to run in we headed out to In-skipp to see if there where any tuna to finish off the day – with Katrina wasting no time once located !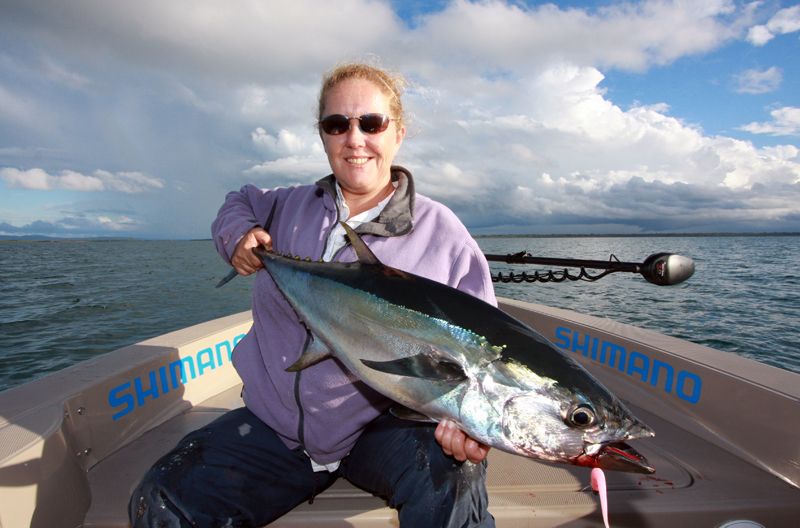 You just can't beat longtails on light gear – Or on the table  
It was a great day on the water with fantastic variety – although we didn't find a bream between us !
How Good Is Hervey Bay – Scotto