We've been hang'in out for the snapper to come on – So with  a reasonable weather forecast for Thursday Katrina & I headed up the Island for a look :-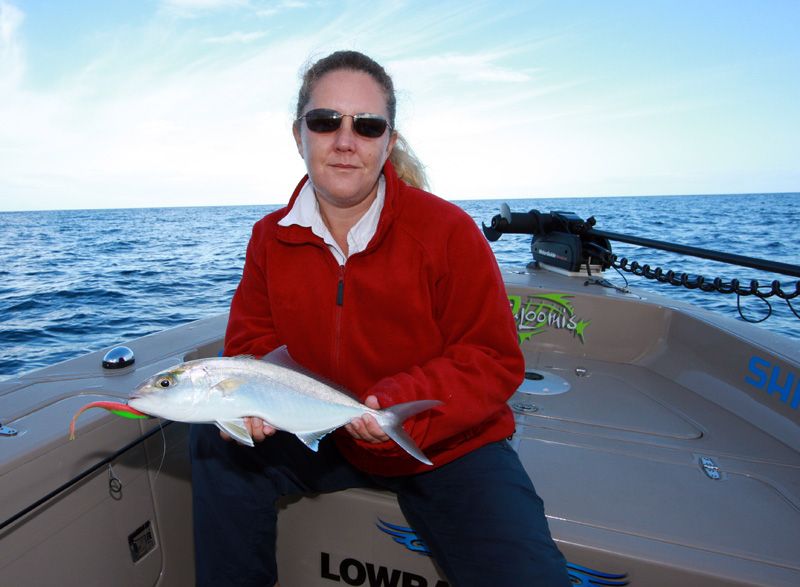 We arrived in the area we wanted to fish with the tide change at 7am – After sounding around a bit we managed to find some bait with a few better marks. We fished 5″ GULP baits on TT 3/0 – 1/4 oz heads on 20lb leaders with 20lb FINS braid. Katrina's first fish was a small Samson – we managed quite a few of these before moving a little further up –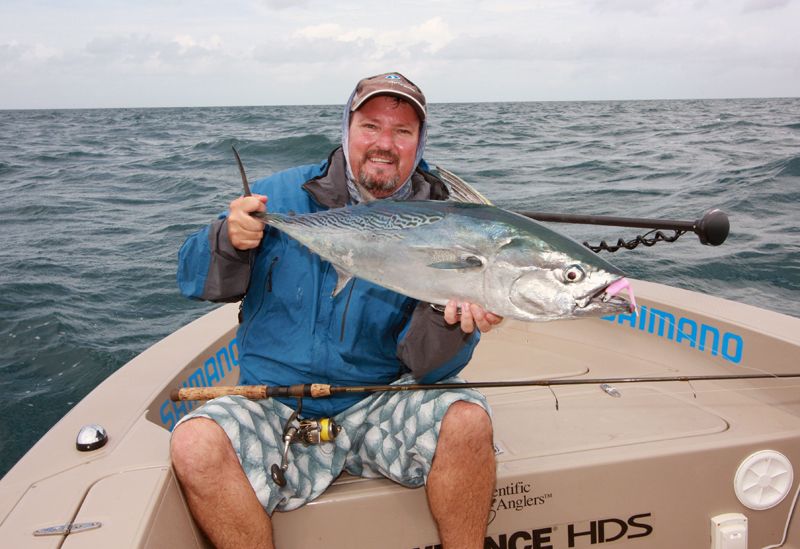 There where quite a few tuna working in the area with better fish marked around the bait schools – The every present Vermin Mac !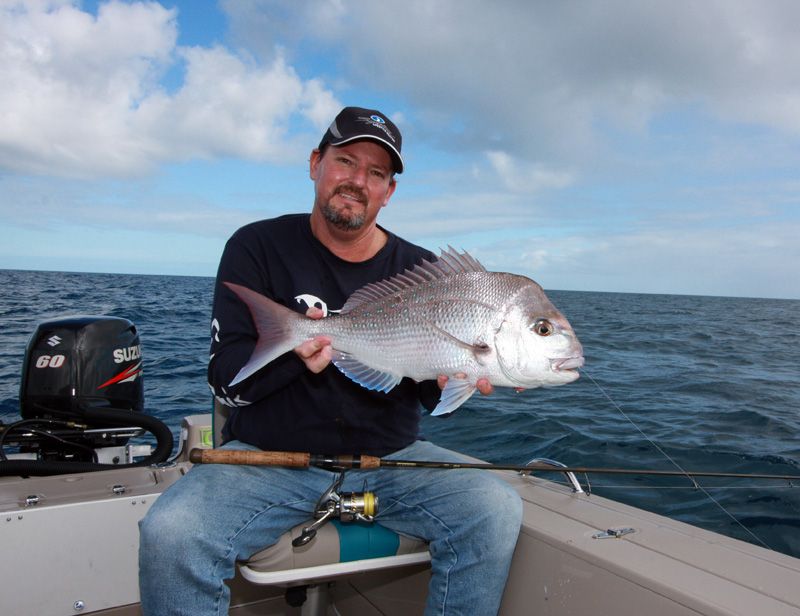 Persistence paid off in the end when we finally marked some better fish with the HDS 8 – resulting in our first snapper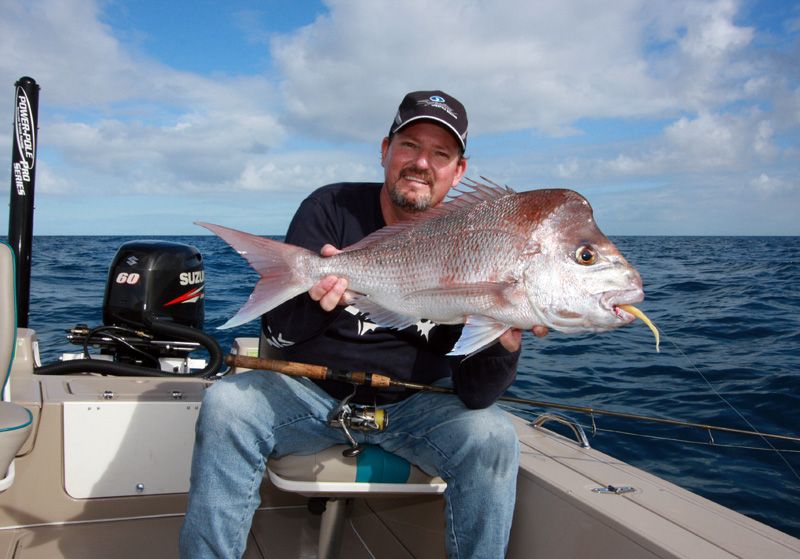 We managed half a dozen nice fish from 50-65cm overall with a couple of wipe outs on the bottom – there's nothing quite like a decent snapper to get you pumped !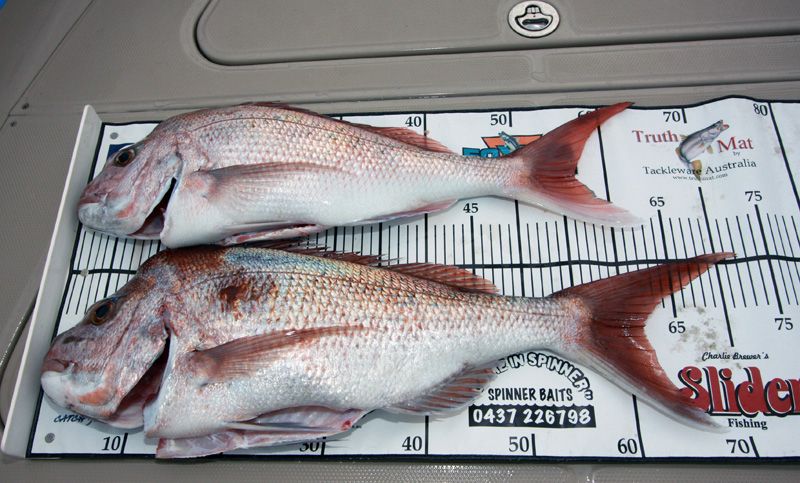 We kept a couple for dinner & can't wait to get back out again for some more – How Good Is Winter in Hervey Bay 
With perfect weather forecast for the weekend – we had to slip out for an arvo session due to being rostered on Sunday !
Not quite what we were targeting – but a pretty cool long tom all the same !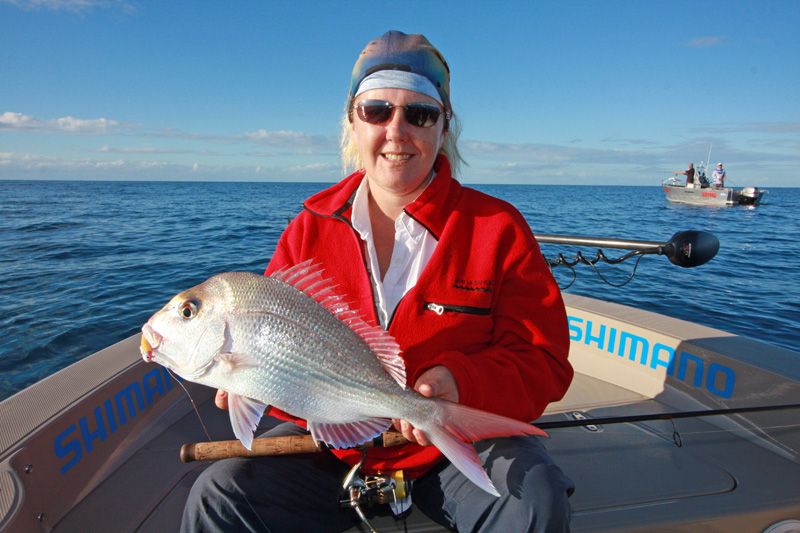 We sounded around a few marks with not a lot to work with – Katrina with our first squire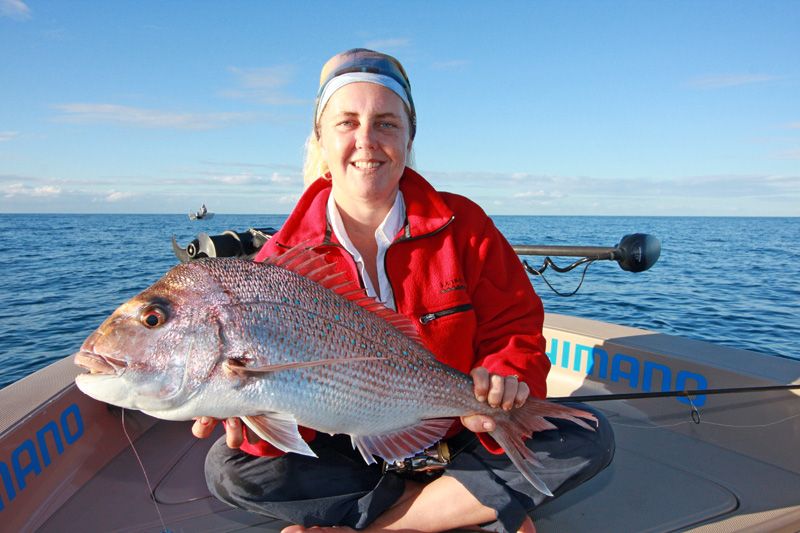 Came across one nice school of fish & Katrina got her PB snapper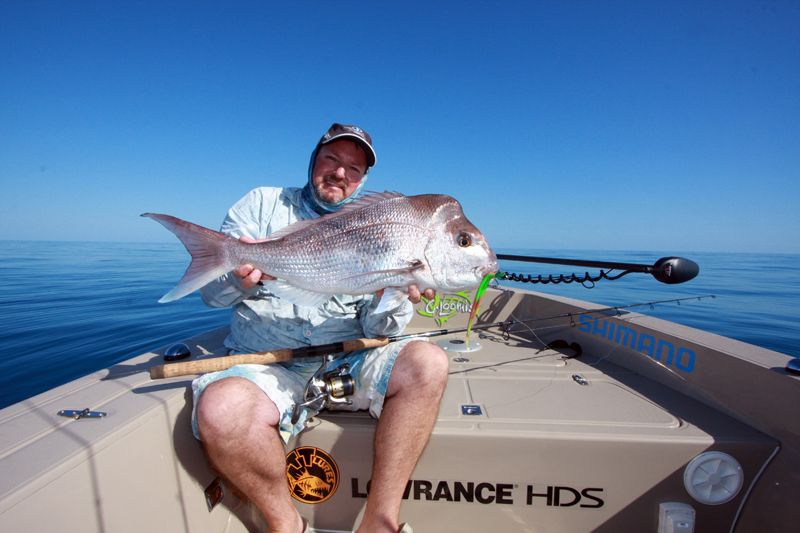 Glassed out morning in Sept – may be coming to the end of what has been a great snapper season in Hervey Bay
So many Fish – So Little Time -Scott