The Cure – 1st Trips
I can't say how happy we are with our new Haines Signature 485 SF – the finish & ride is AWESOME . The new Suzuki 60 4 stroke has heaps of torque & with 130 liters on board plus fishing gear – we got out of the hole quickly & reached 30 mph at 6000 rpm with the fuel flow showing 15 liters ph. I'll add a collection of reports here from our initial trips out as we break The Cure in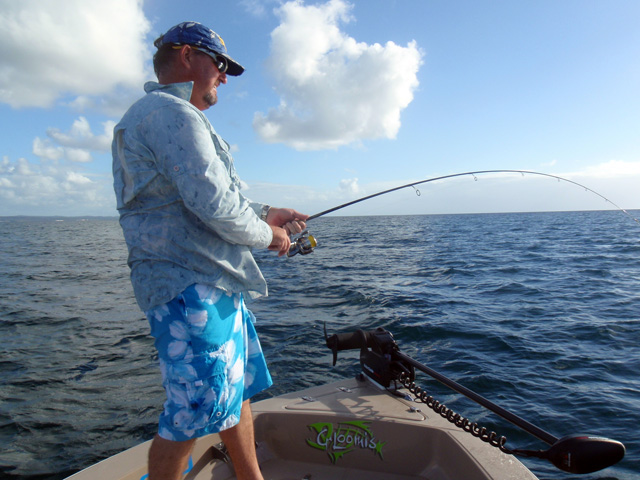 Happiness is your first hook up in a new boat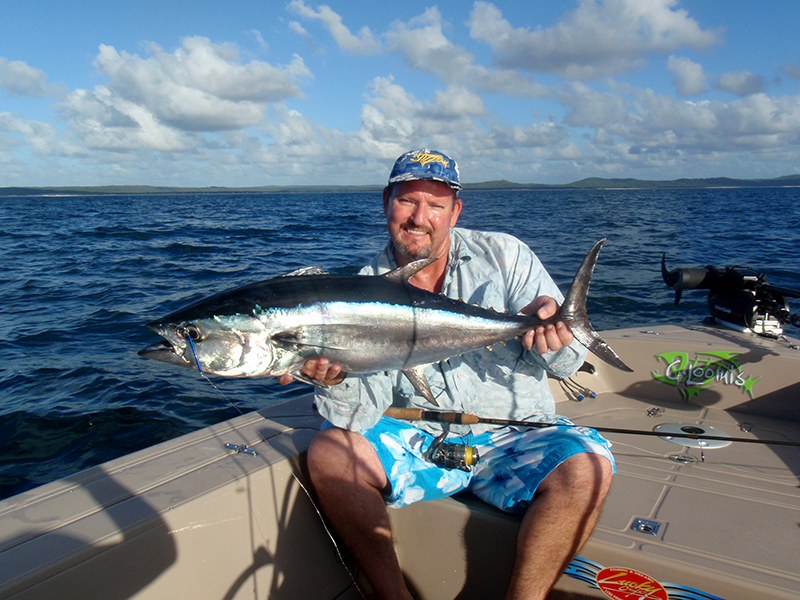 The first afternoon our we found some longtails up off Wathumba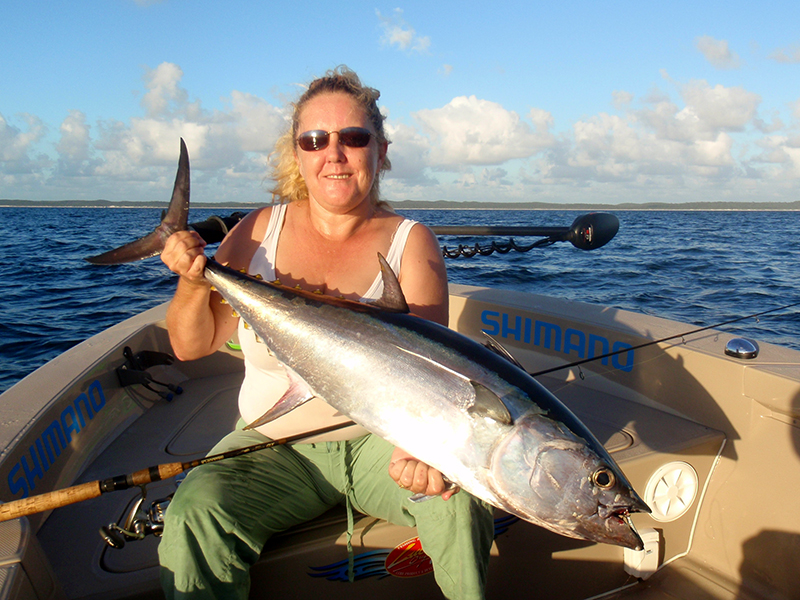 Not to be outdone – Katrina's landed her first HB longtail & of coarse it was bigger than mine!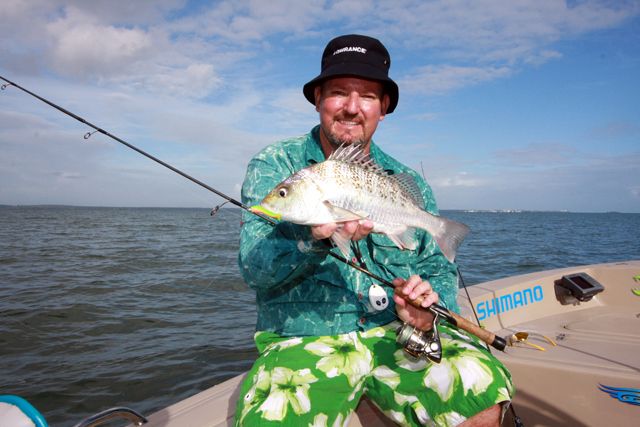 Nice Grunter – which Katrina actually caught – but wouldn't' touch after it lived up to it's name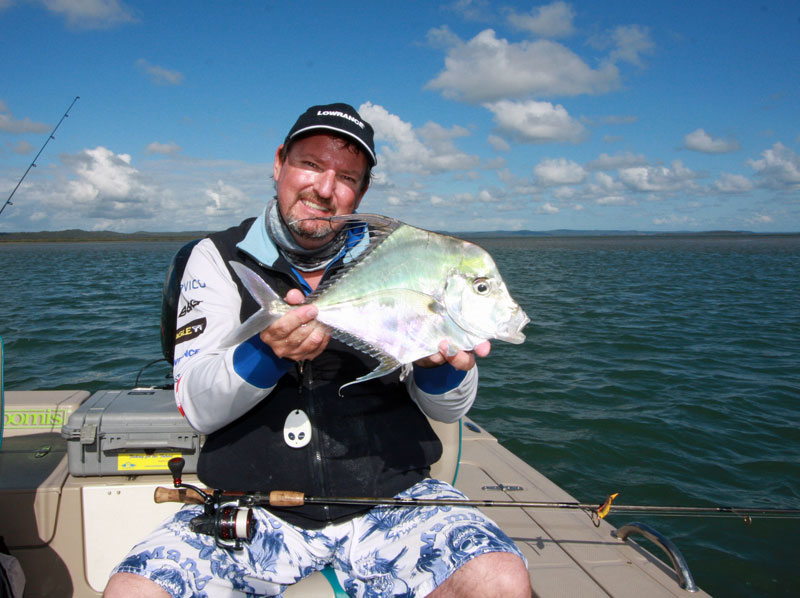 Lovely little diamond trevally to break my new Miller Camo stick in – watch this space for plenty more fishing to come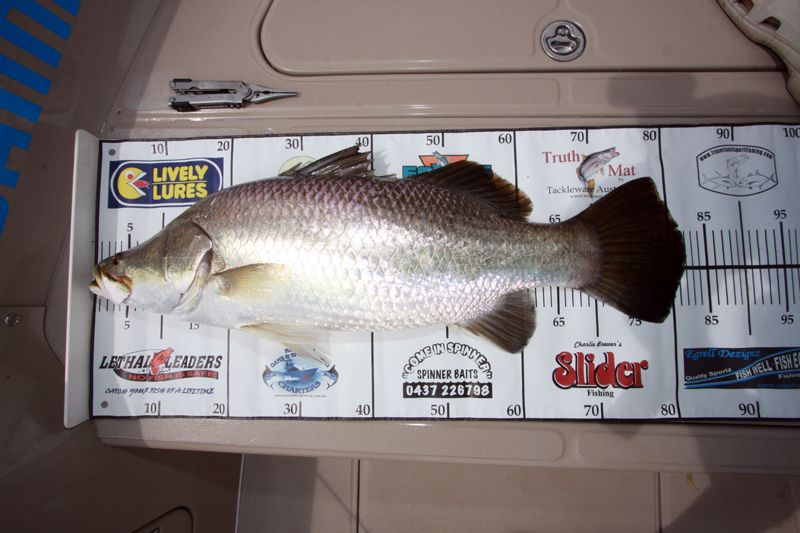 It was a Great Friday today – being Easter & all!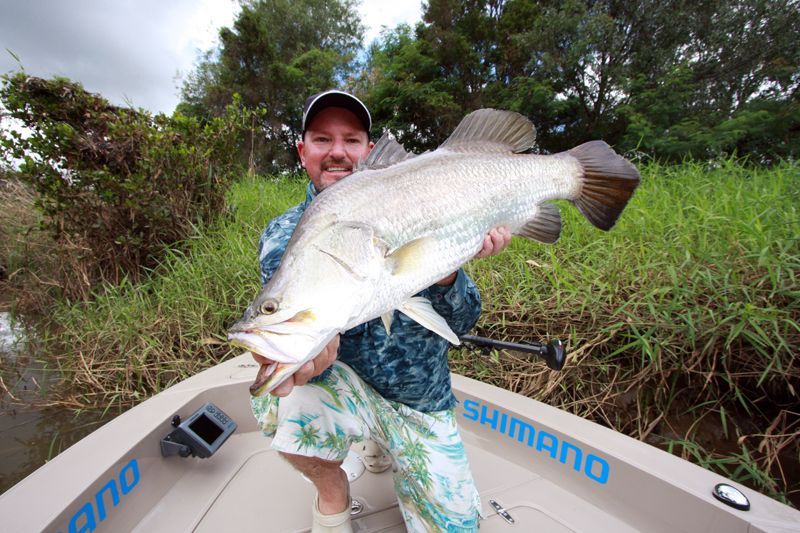 Spent the day on the Mary with Katrina looking for a salty & found this lovely fish at 82cm – along with a heap of new ground to explore. Played with our new Lowrance HDS8 – Structure Scan / Down scan all day – it is awesome & I will share some images once I work out how to record logs etc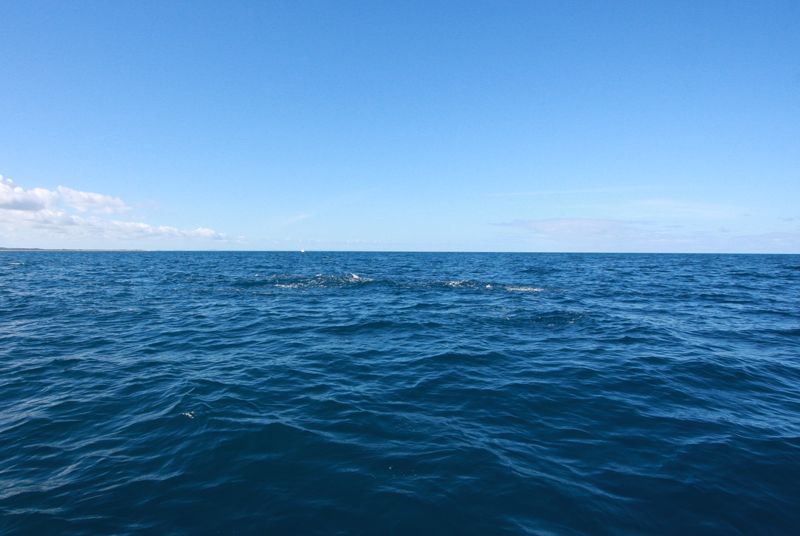 With a rippa day forcast I grabbed Johnnie from our office to spend a day chasing Tuna – as he had never caught one.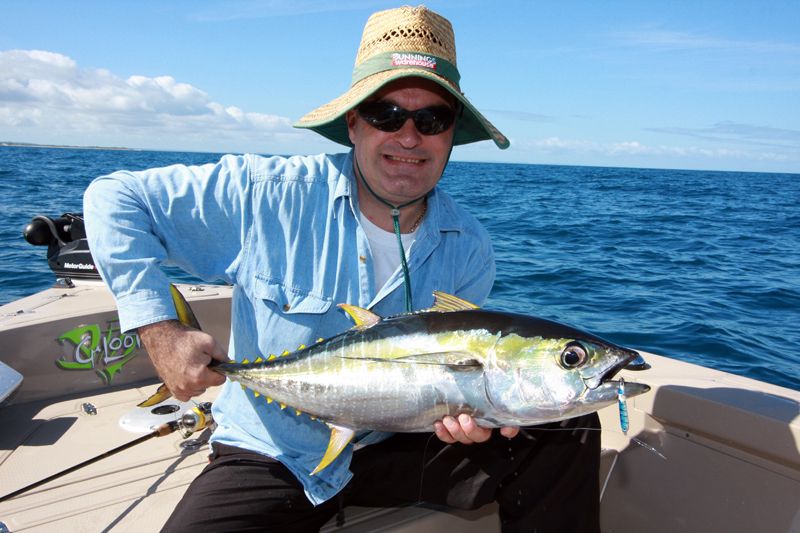 We had a quick look on a few snapper marks on the way up the Island for nothing – although Johnnie actually caught a tarwine in 30 metres of water on a 5″ jerk shad ! With such good weather we went wide of Roonies & found some nice size tuna working – which turned out to be yellowfin. Started the morning with a double hook up & landed both :-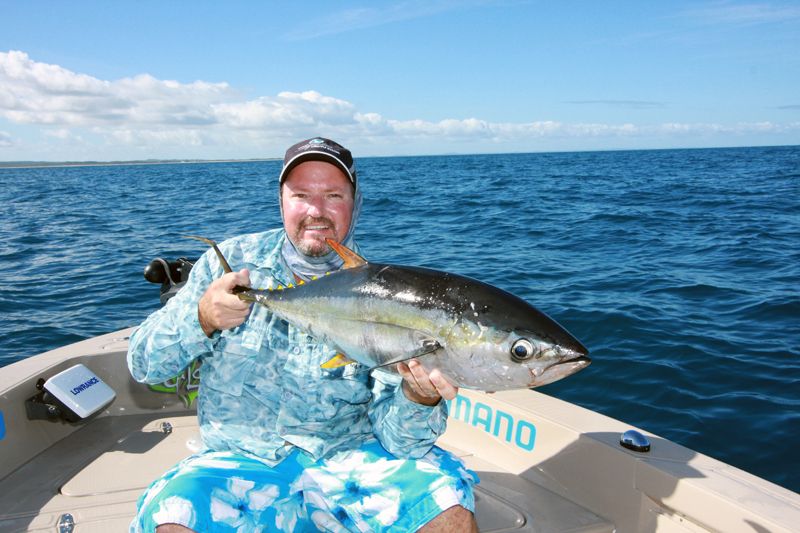 mmmmm-yellowfin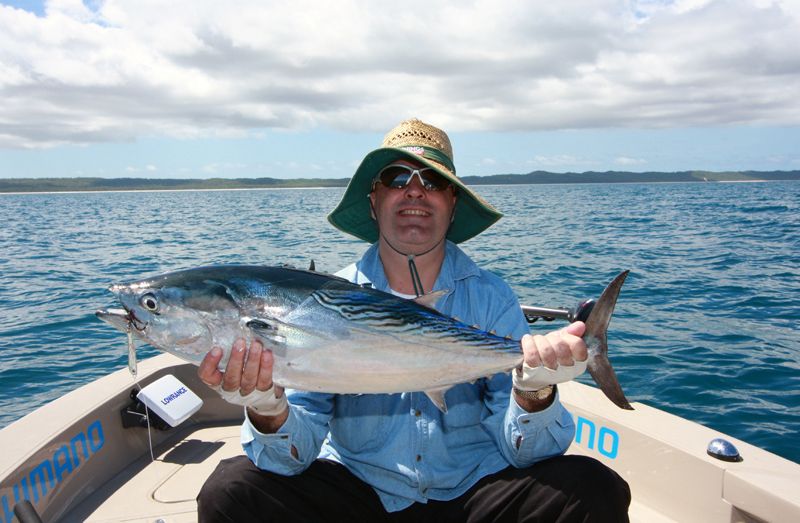 There where quite a few mac's mixed in with each school from little jelly beans to reasonable sized one – lost a little one to a hungry shark as well !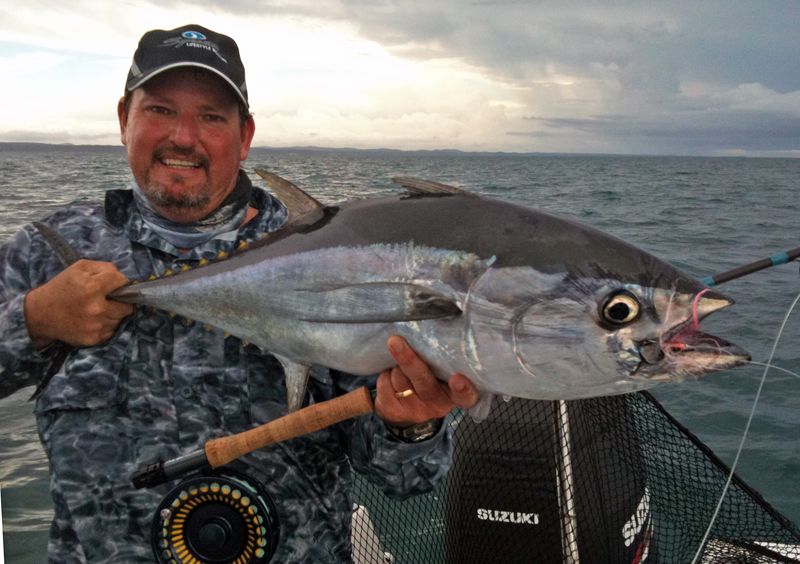 Finished our Tuna "Grand Slam" off with a nice Longtail to end a great day on the water & clocked up our first 20 hour service on the new Suzuki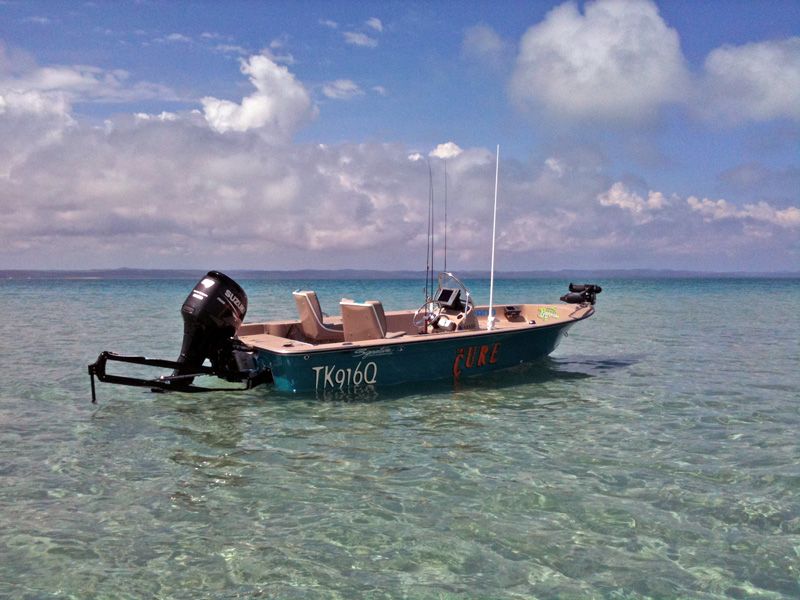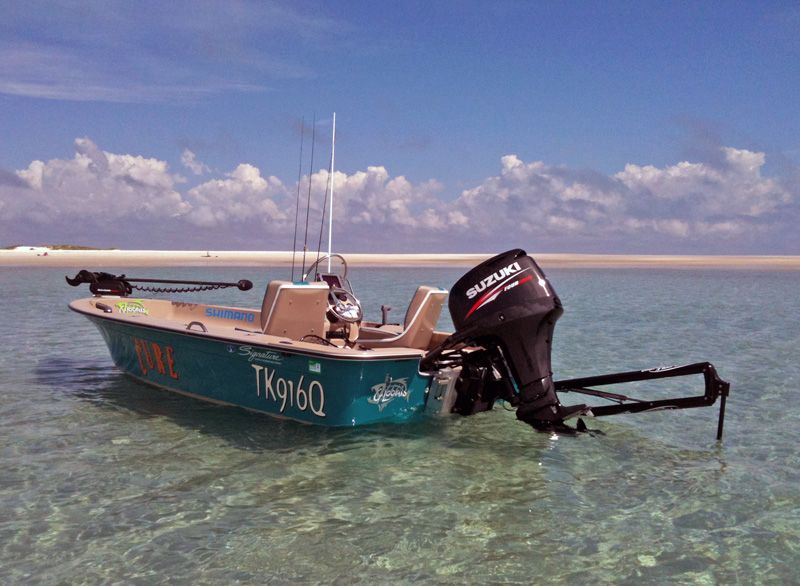 Sunday Lunch at Pelican bank – How Good Is Hervey Bay 
So Many Fish – So Little Time – Scotto