Bit Of Fishing Before Christmas 09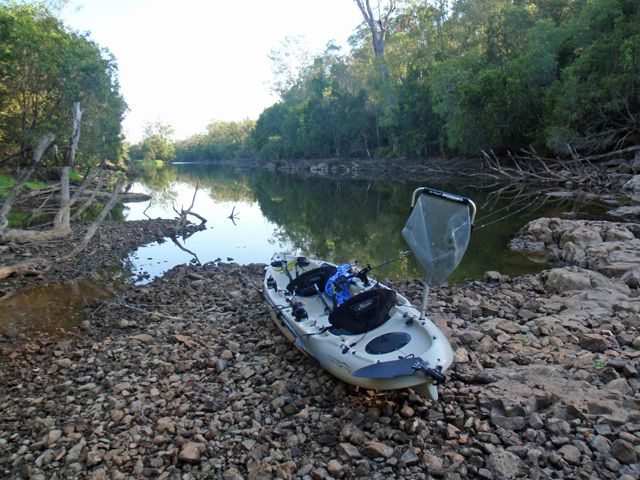 We have been really busy with work since our last trip to Bowen & itching for a fish – so we headed our looking for bass with our Hobie. Just getting in the water was a challenge with some of the driest conditions we've had in years.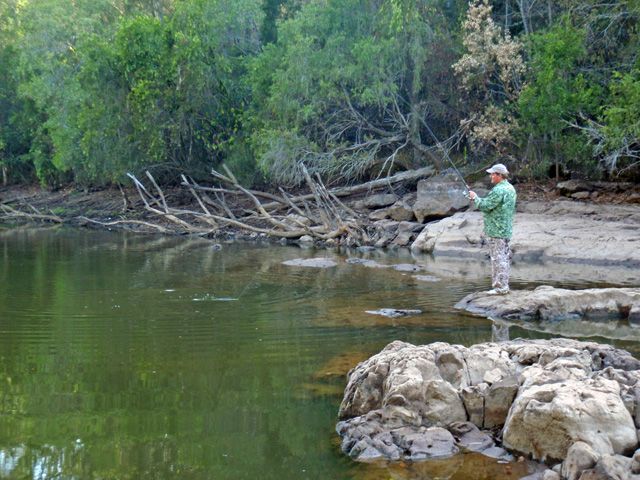 Taking a break after  carrying the Hobie & gear in I noticed a bass on the surface near some snags. First cast with a skitter pop & I had our first fish for the day – with out even getting the yak in the water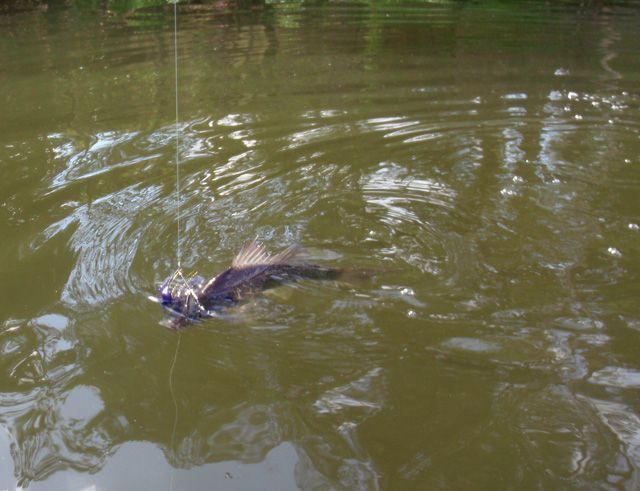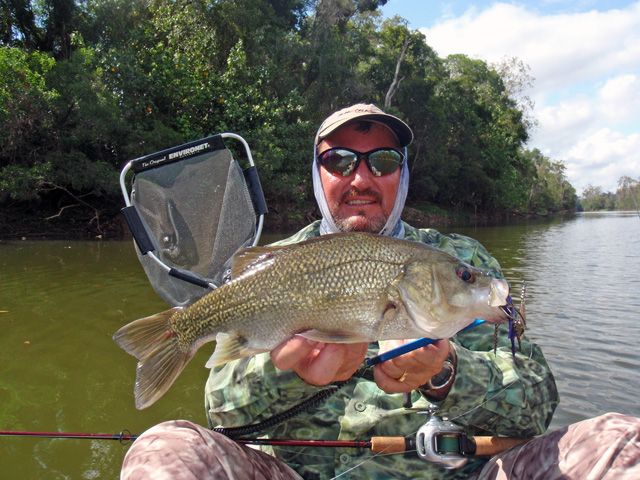 I managed another bass on the surface before switching to spinnerbaits , while Katrina stuck with a Jackal. It was a steamy day with patches of active fishing , ending the morning with a dozen fish between 30-45mm.
With our new Haines Signature 485SF finally being poured & reports of yellowfin at the top of the island – we where hang'in to get back out on the bay. Good mate JackD offered to take us for a run on a beautiful day where we found patches of both yellowfin & longtails feeding on top – although they where flighty ! I manged this lovely 12kg Yellowfin on the light gear after a half hour battle – You know what we're having for Christmas dinner 
How Good Is Hervey Bay – Scotto