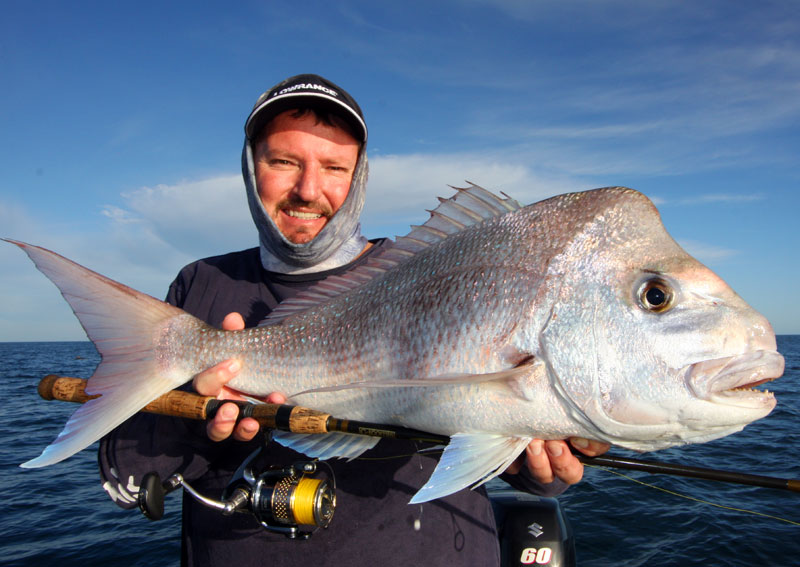 Had a fantastic day on the bay yesterday looking to kick our snapper season off with mate Phil – Not a bad way to open our account & christen my new Stella 4000FE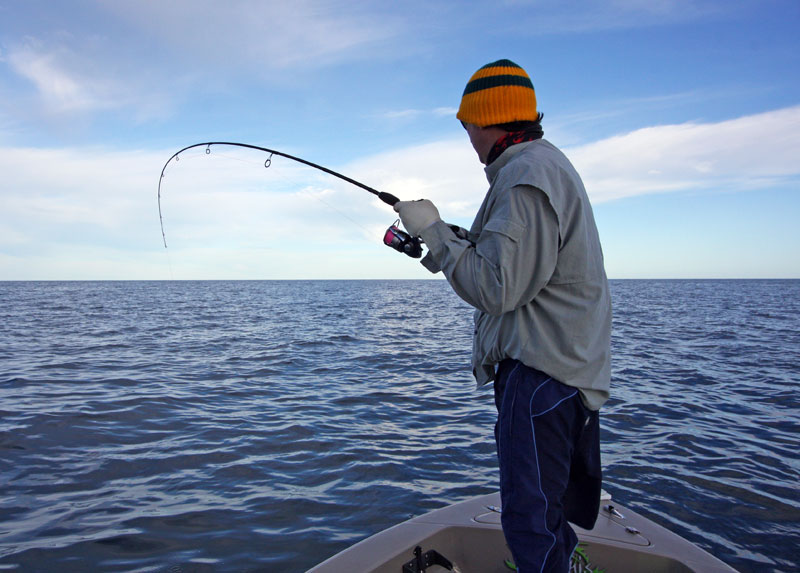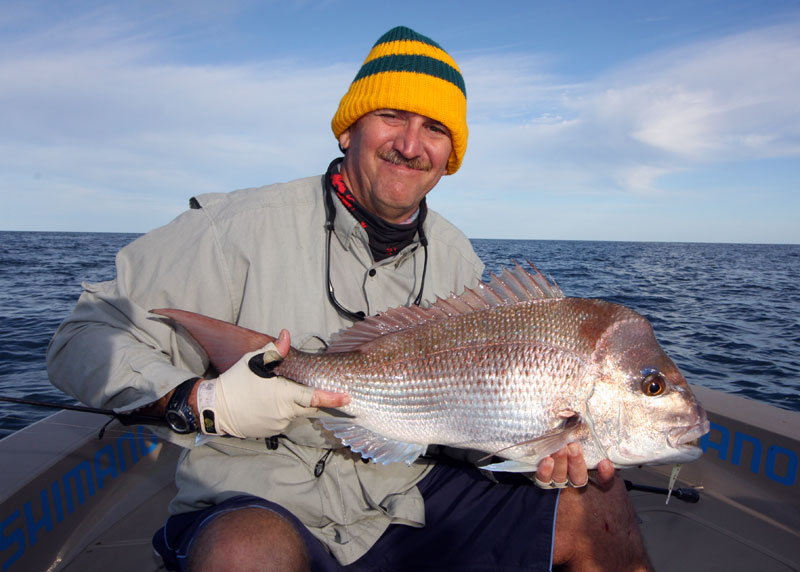 Phil was up next with another lovely fish – I also lost one after it changed hands half way in ………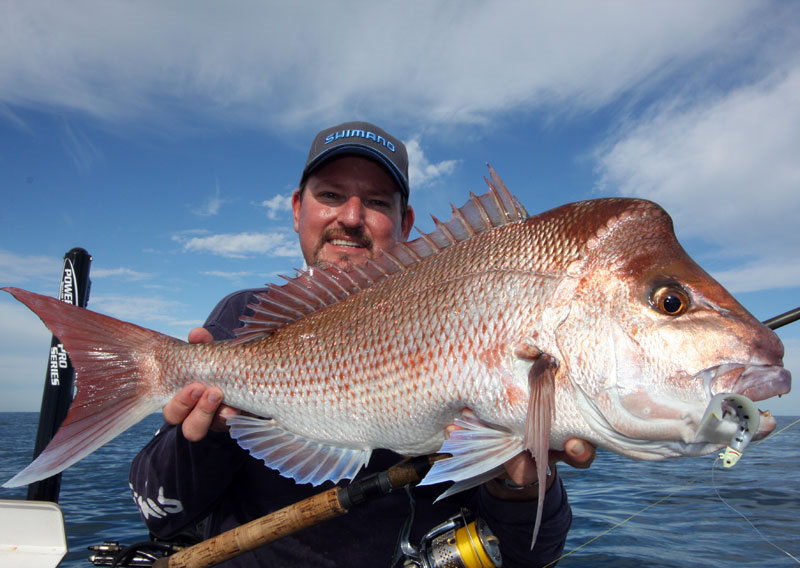 The bite actually got better as the day went on towards the top of the tide at 10am – go to lure was the Squidgy 110mm in Pillies & 145mm in Yakka – with S-Factor ……..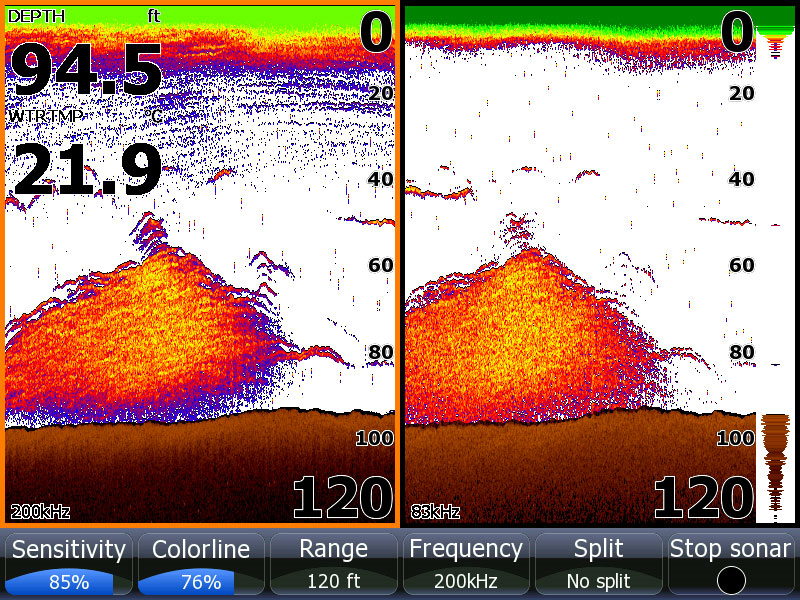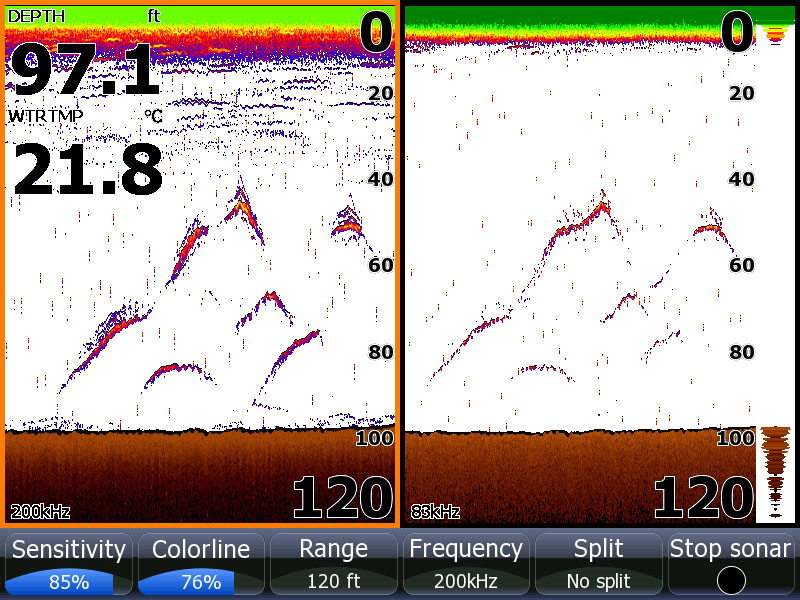 This is what we where looking for – bait balls & active snapper feeding around them ……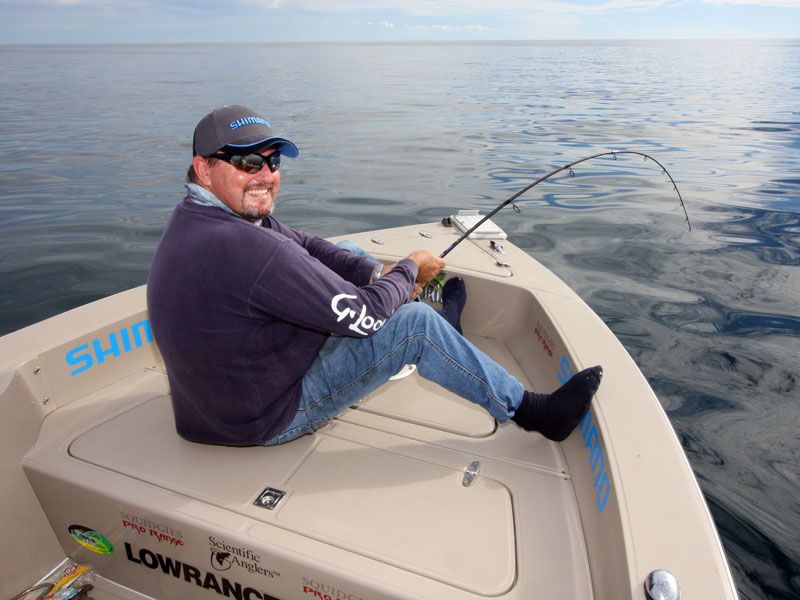 There where some EVIL fish out there as well – with too many wipe outs ! Spent over 40 minutes on this one before straightening out the jig head with what I suspect was a big cobe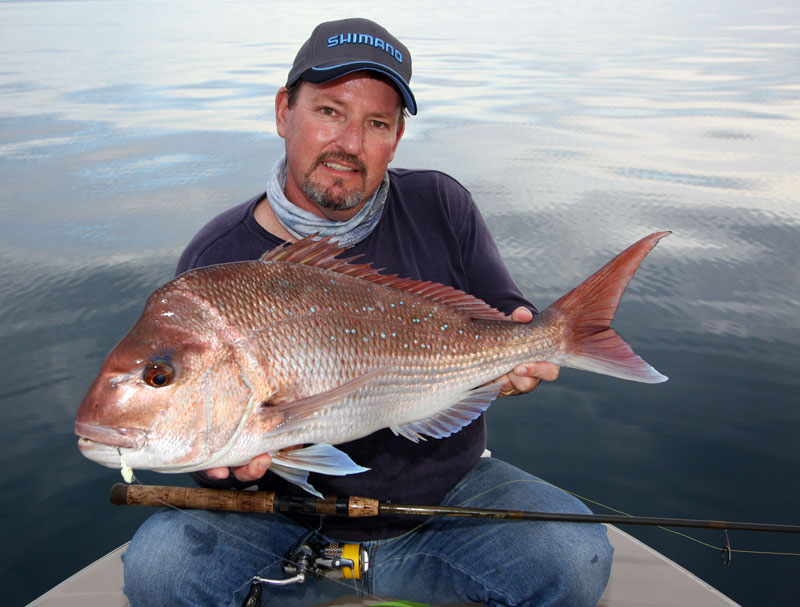 Started the day at 4am & arrived back in the marina at 6.30 It was just a fantastic day with plenty of quality fish & good company – Thanks Phil
Had some mates up for the June Long Weekend & found a few more snapper …..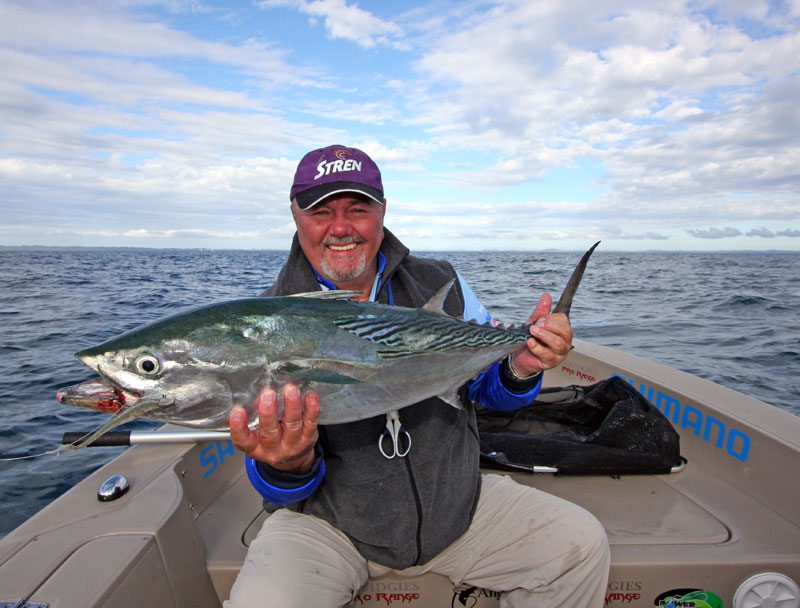 Bill ( Billfish ) also managed a nice Mac tuna from in amongst the snapper ….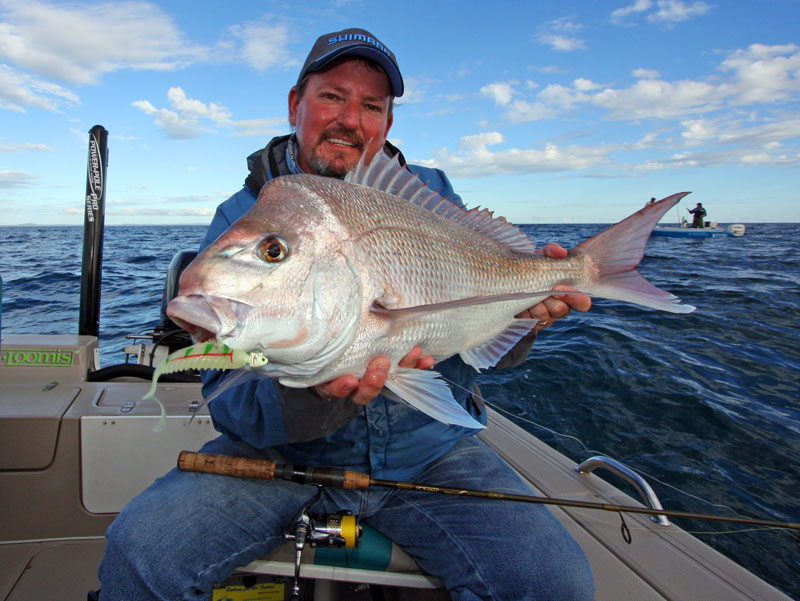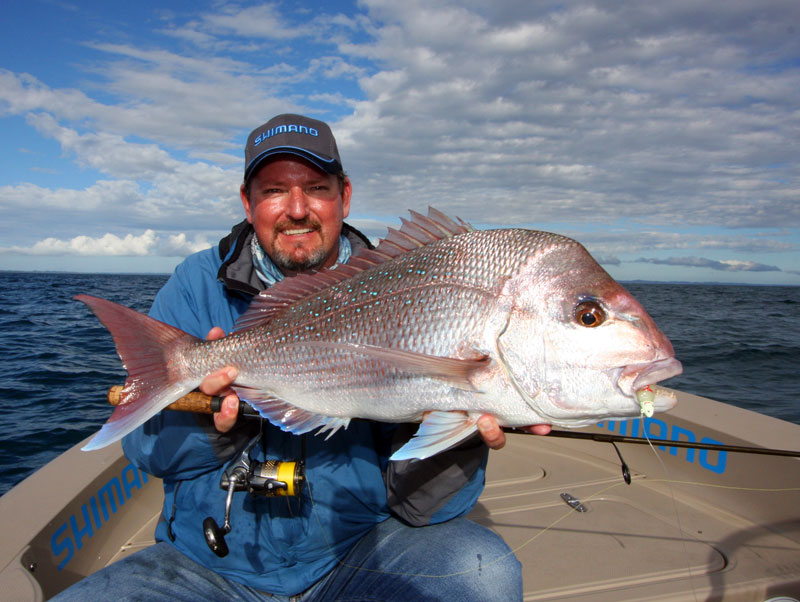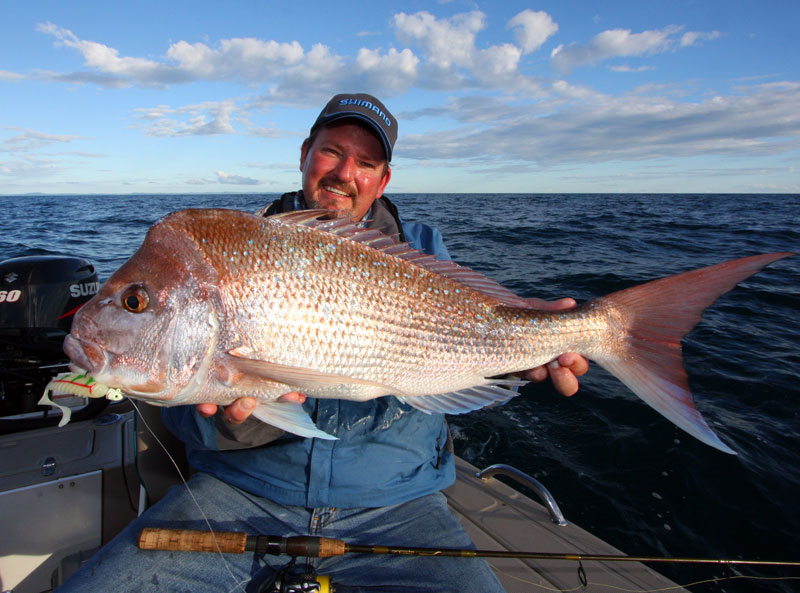 I actually grabbed the wrong outfit & ended up fishing with my new Stella 3000 FE & G.Loomis Drop shot combo with 15lb Power pro & 20lb leaders – which made for some exciting fishing. The Squidgy Pro 140 Wriggler is my new favourite snapper plastic – with S-Factor of course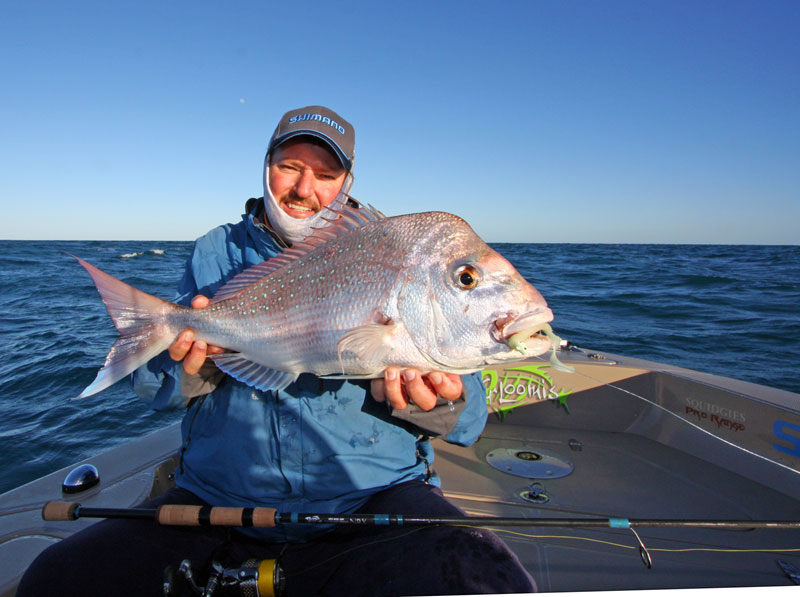 Upgraded my favourite outfit with a new G.Loomis NRX 852S & Stella 4000 FE last week – Not a bad Christening
The photo's don't do the sea conditions justice either – it was awful out off Roonies yesterday in 15-20 knots of SW !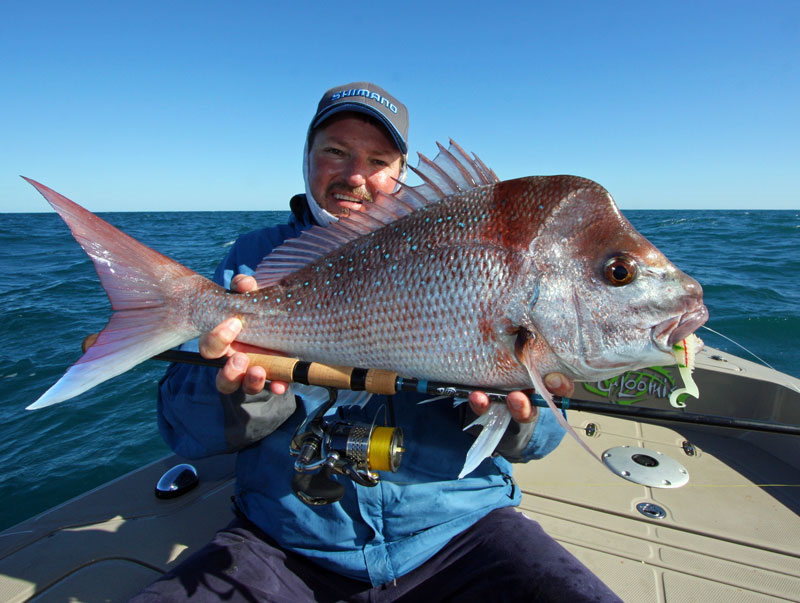 The Squidgy Pro 140 Wriggler in glo did the job again on 9gram glo fish heads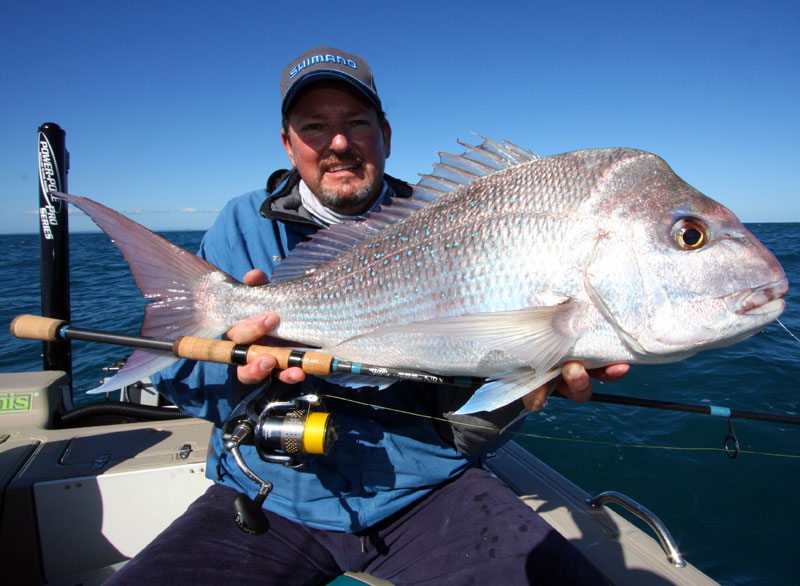 Not quite the same quality as far as size goes – but managed my five for a feed & got smoked twice. A special thanks to my deckie Nath who did a great job on the net & camera as well …….. 
So many Snapper – Scotto