Been a bit slack on the web site updates in recent months – Facebook is just too easy to use while out in the field
We have been doing plenty of fishing & I can honestly say we are Tuna'd out at present –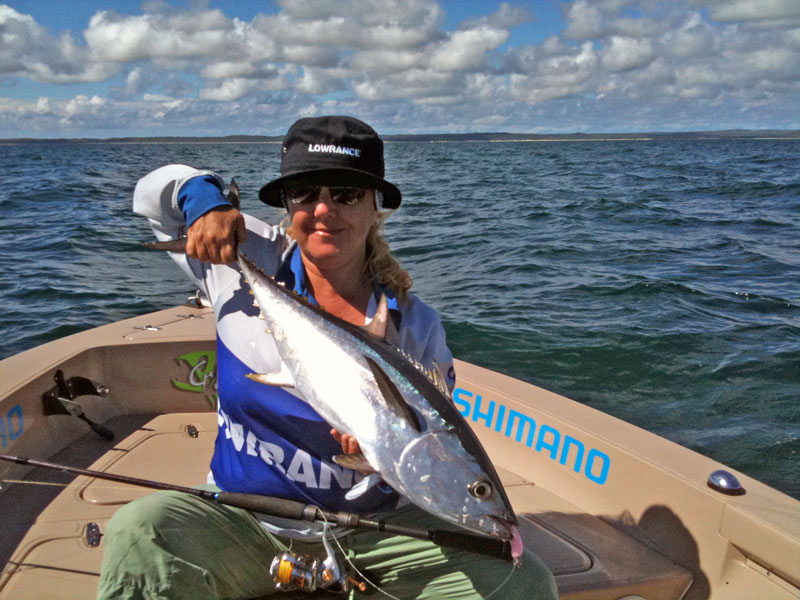 Katrina would also endorse this – And it has been great fun. Most fish have been taken using soft plastics including Squidgy flick baits & snapbacks.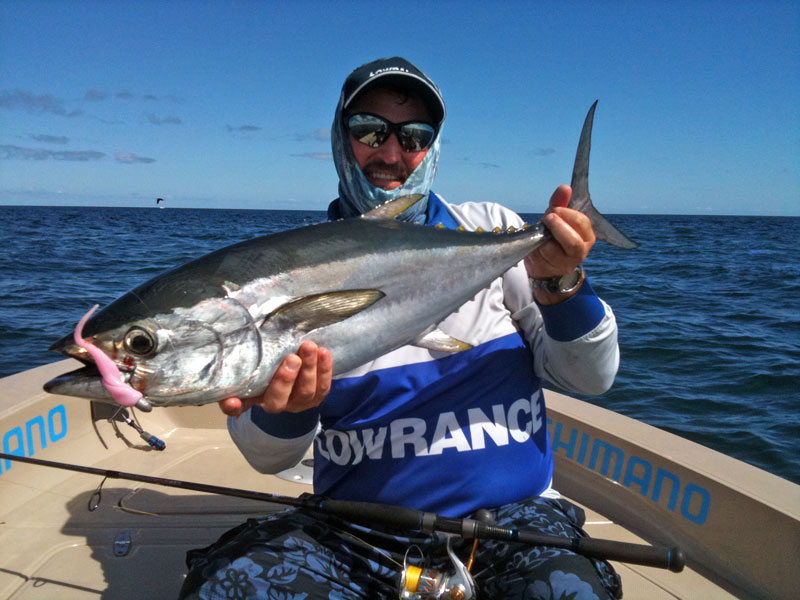 The longtails have varied in size from jelly beans up to around 10kgs …. Our favourite outfit being the Shimano T-Curve Snapper spin & Stella SW 5000 with 20lb Power Pro braid.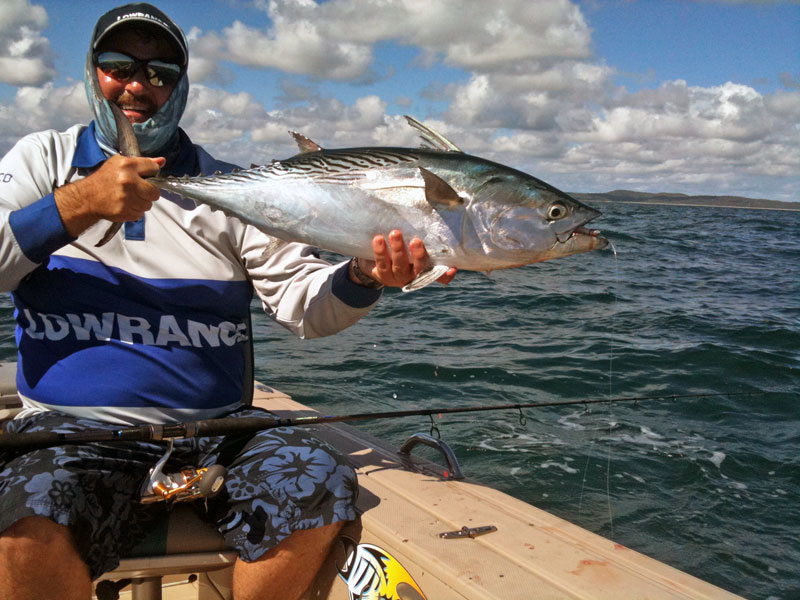 There's been plenty of Mac Tuna about as well – always an anti-climax when you've cast into a boiling patch on Longtails !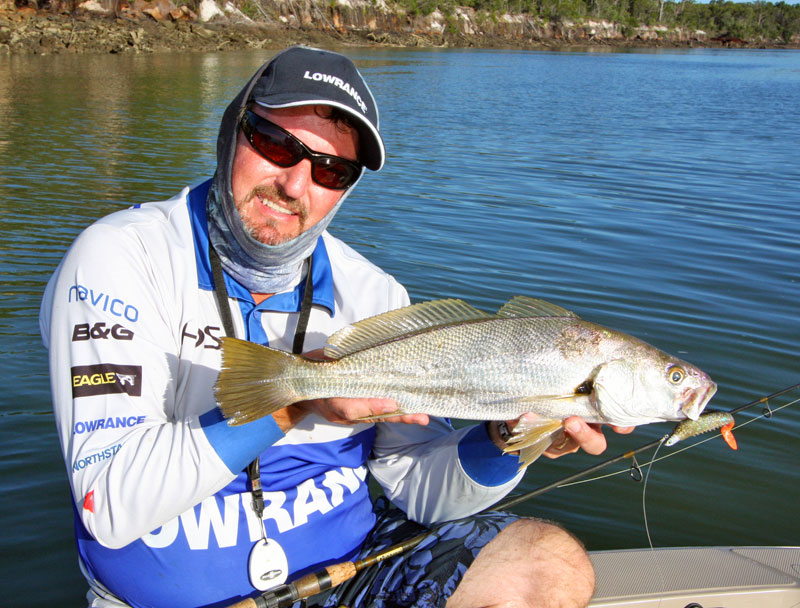 With the cooler weather we have also started looking about the creeks & straights with some nice school jew about – there's gotta be some larger models here as well ….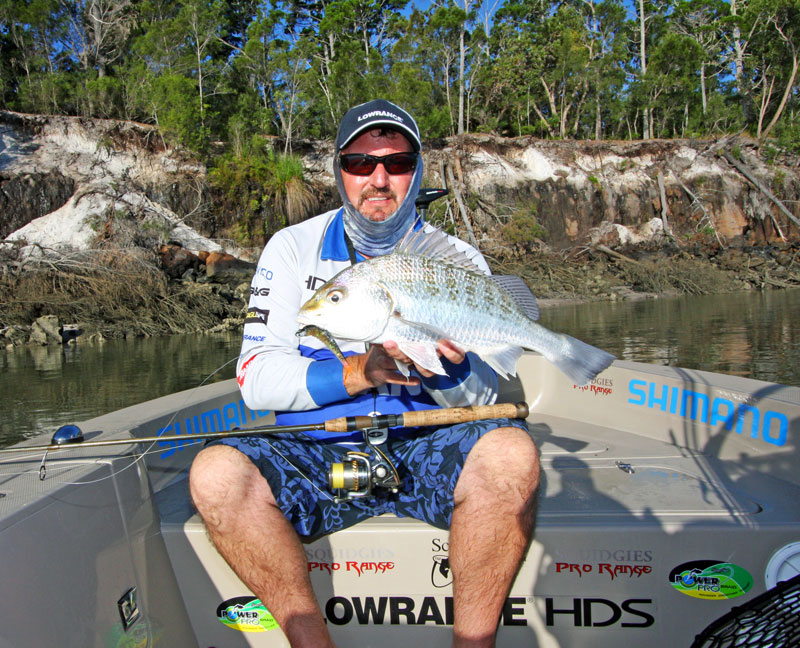 Grunter are always a welcome surprise as well & tasty ……..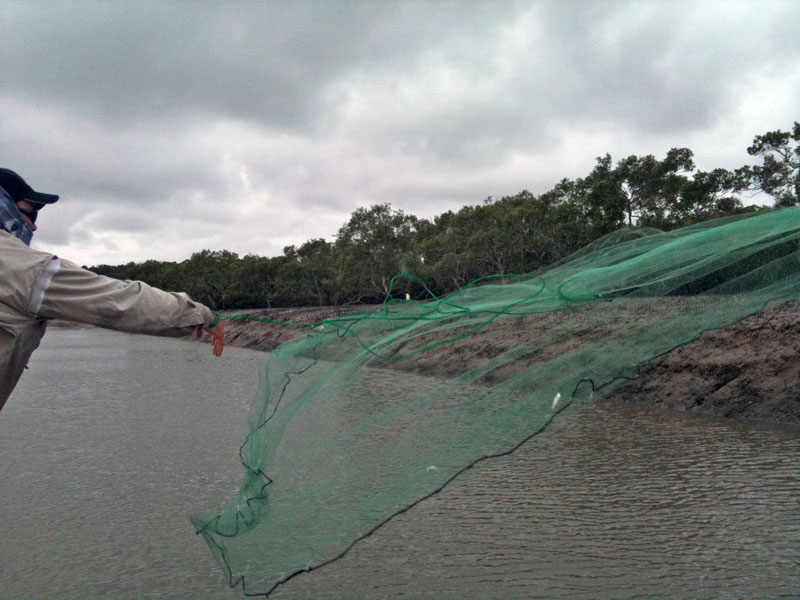 There has also been some great prawning over the last month & we should see the larger ones over the next few weeks before they taper off …. Nath in action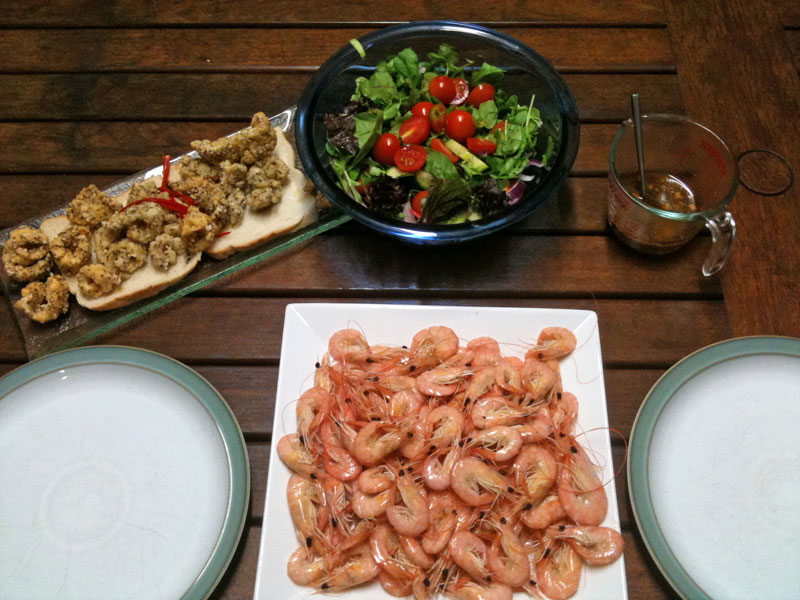 Fresh prawns & calamari Mmmmmmmmmmm
Did I mention there's also been some mud crabs about as well ……………………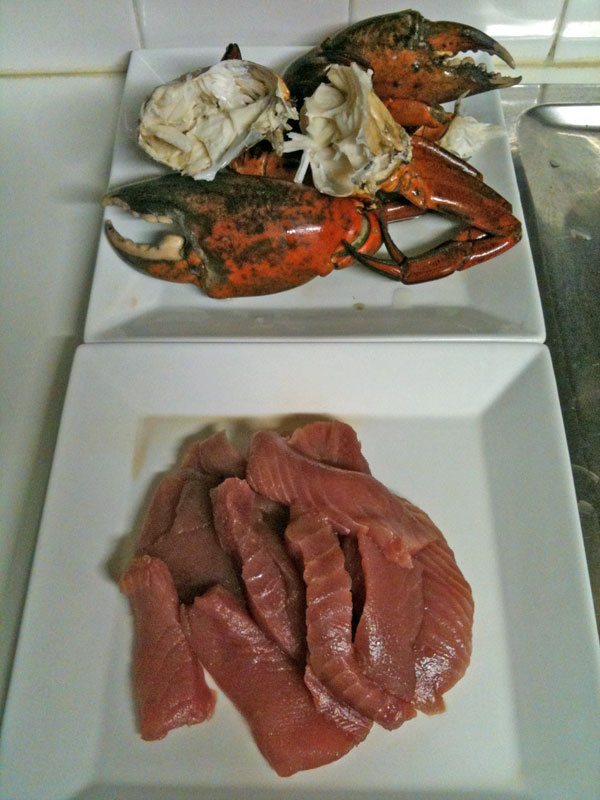 Fresh Mudcrabs & Tuna Mmmmmmmmmmm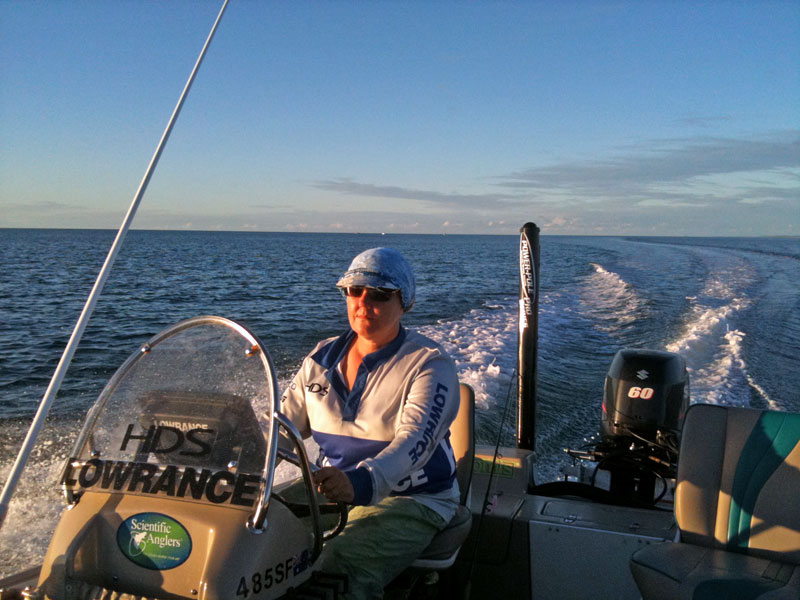 The weather is finally coming good & the seasons are changing with cooler starts to each day now – the hardest decision from now on will be what to chase next 
How Good Is Hervey Bay – Scotto