We chose to move to and live in Hervey Bay back in 2006 because of the amazing variety of fishing options that surround the region. You can be fishing for bream, whiting and flathead in the morning and then chasing longtail tuna in the afternoon!
I have been flat out working in our real estate business with Hervey Bay experiencing the biggest property boom in its history – so I have not been fishing anywhere near as much as I would like!
So I blocked out two consecutive days to fish with good mate Nathan Nitschinsk with the plan of getting some longtails on day one for the table and then chase some barra up at Lake Monduran on the second day as there was a reasonable Southerly change forecast to come through.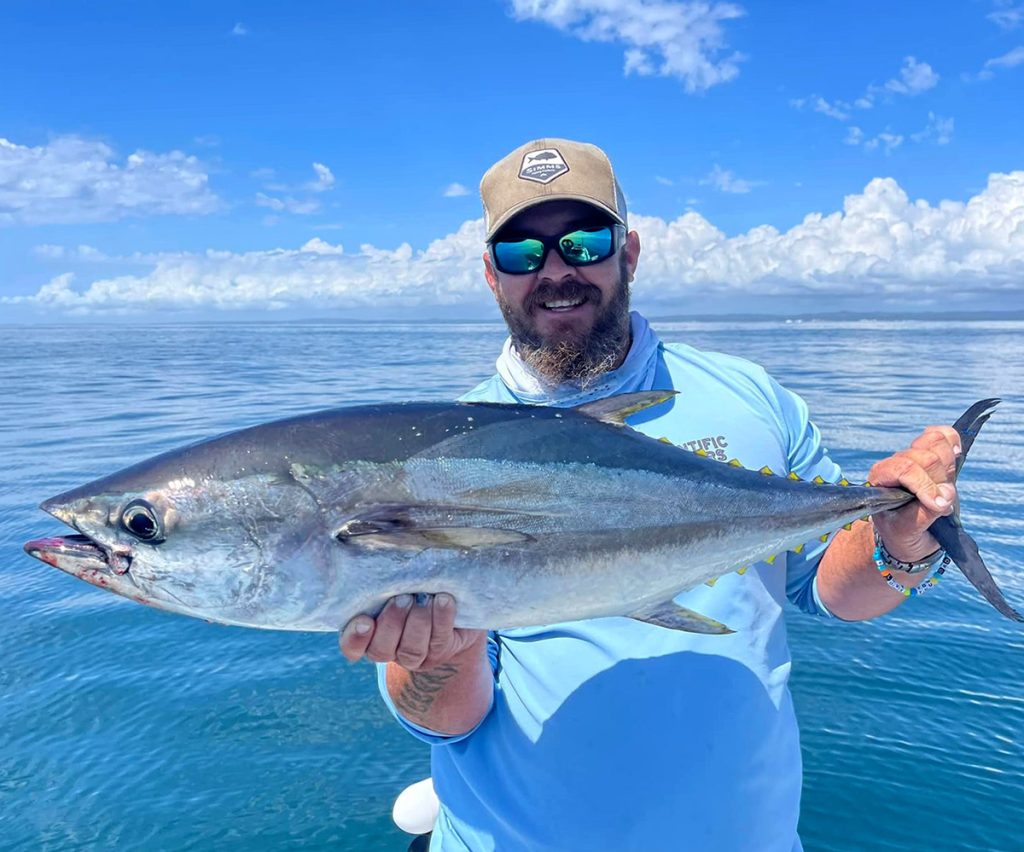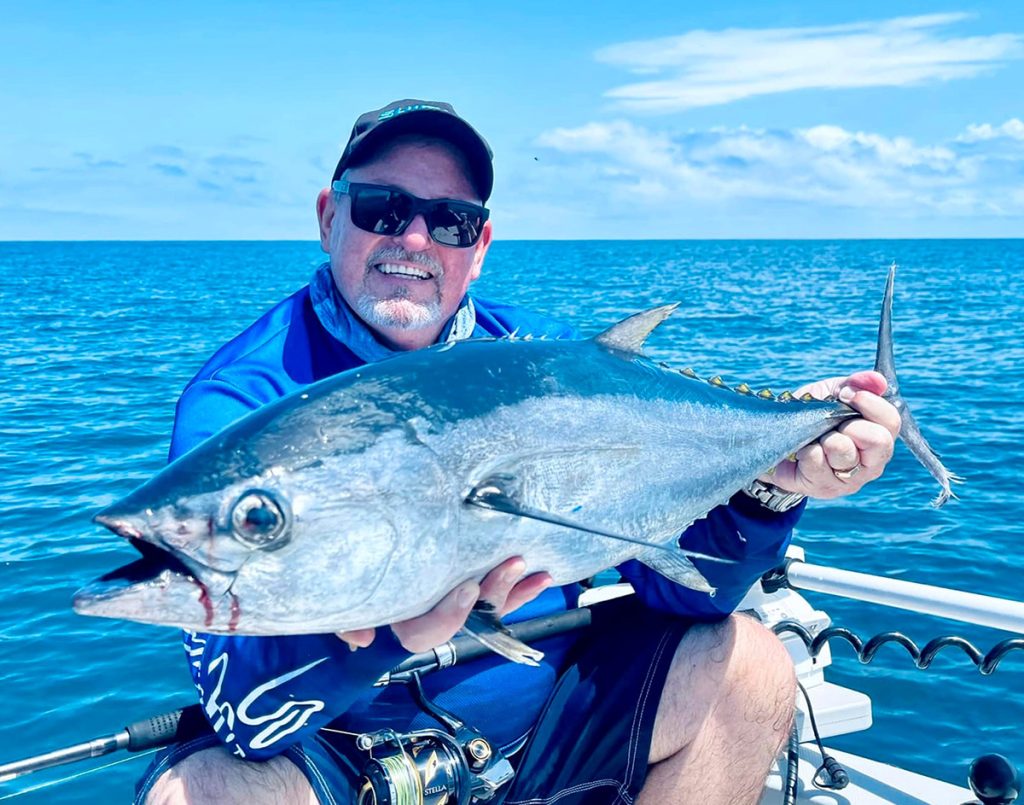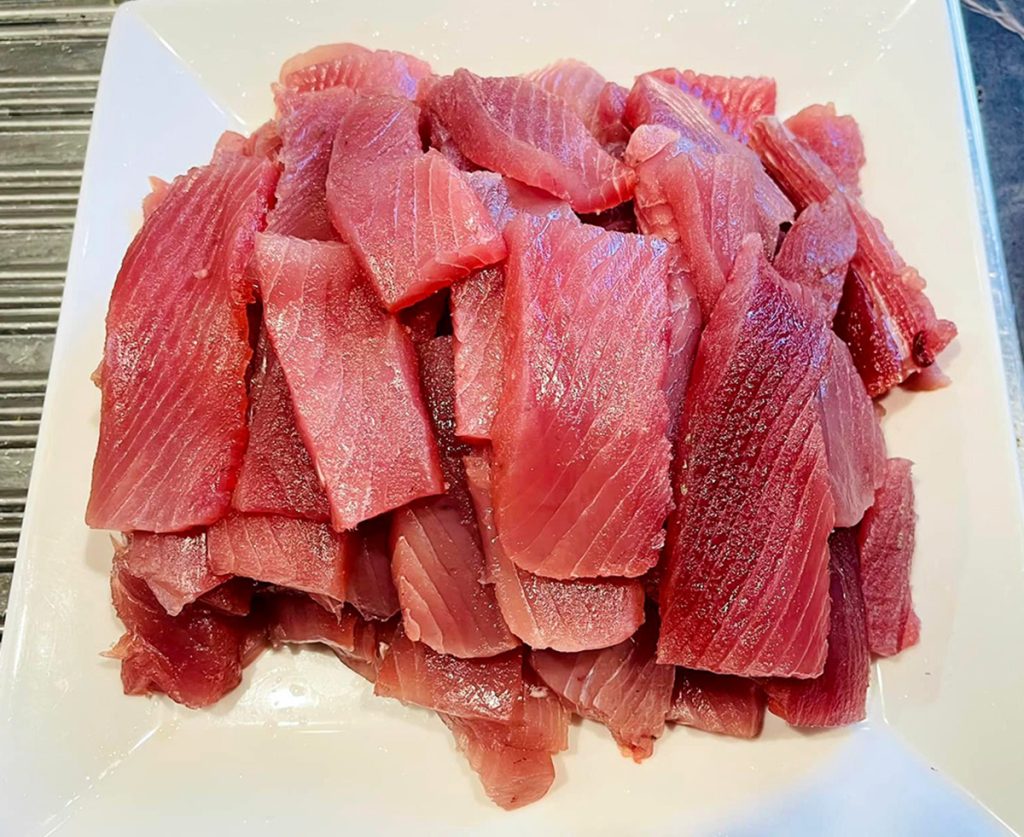 It's best to bleed longtails as soon as possible after landing them and keep them on ice or in a slurry until ready to process them. I then fillet and cut them into thin pieces before dipping them in soy sauce and rolling them in panko crumbs ( you can also use sesame seeds ) before flash-frying them in a shallow pan in canola oil 😉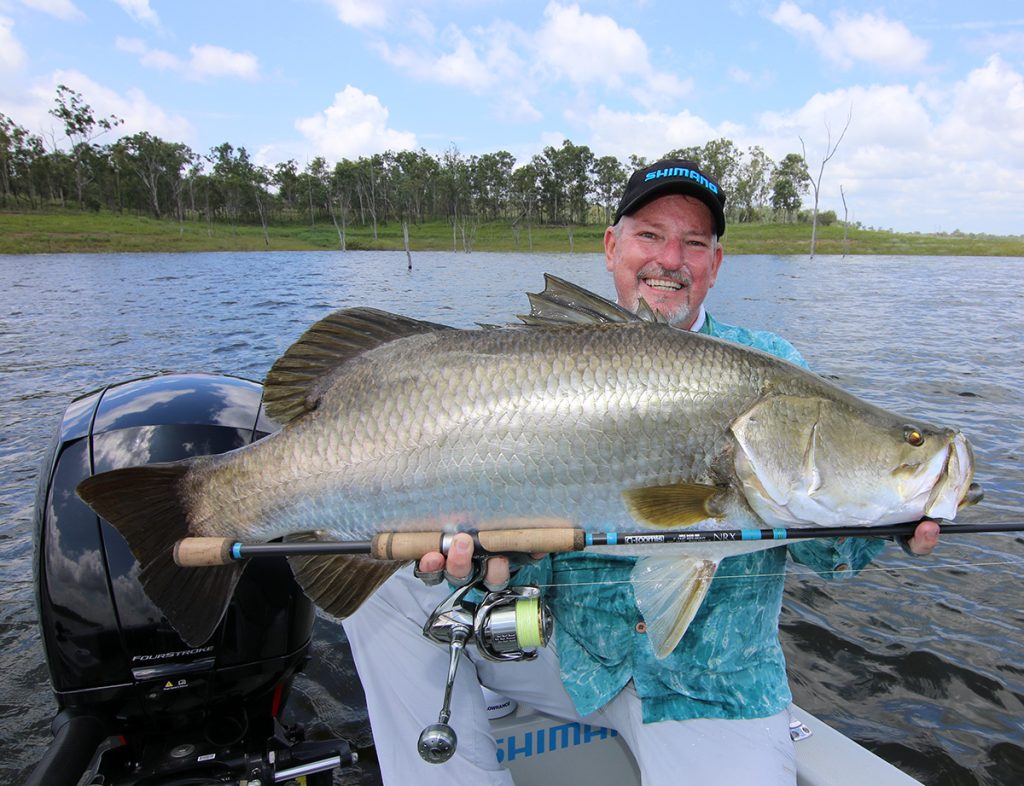 The SE change came through the next morning as forecasted – but we still managed a few bites and I landed this lovely 92cm fish.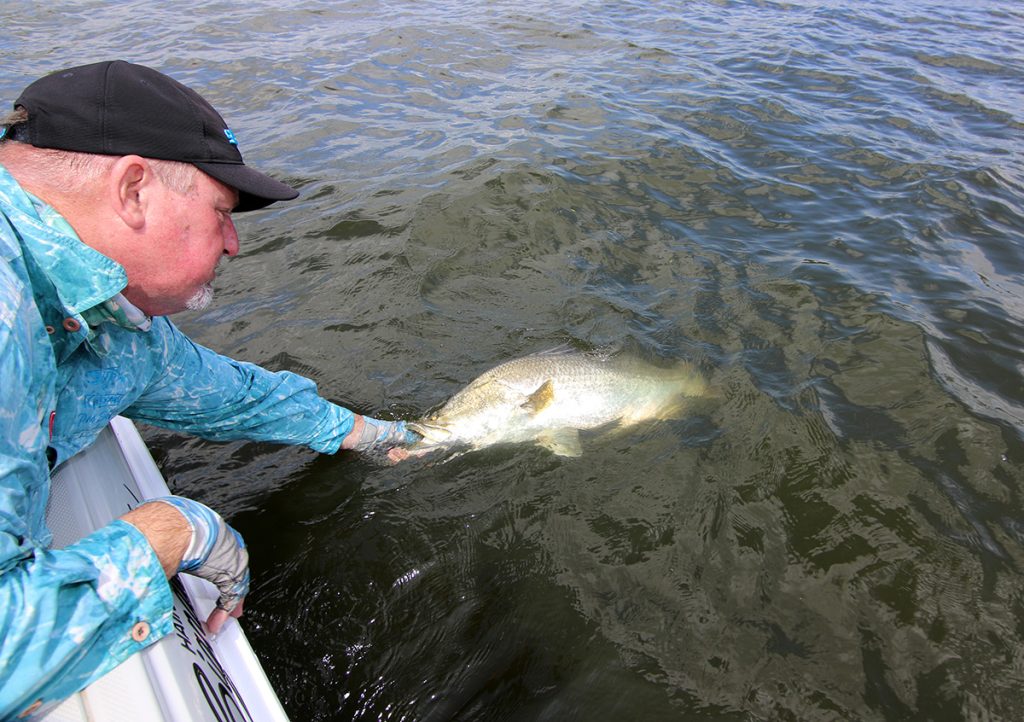 The lake had come up considerably since our last trip in November and there's even more great looking water to explore now – Cya's next trip 😉