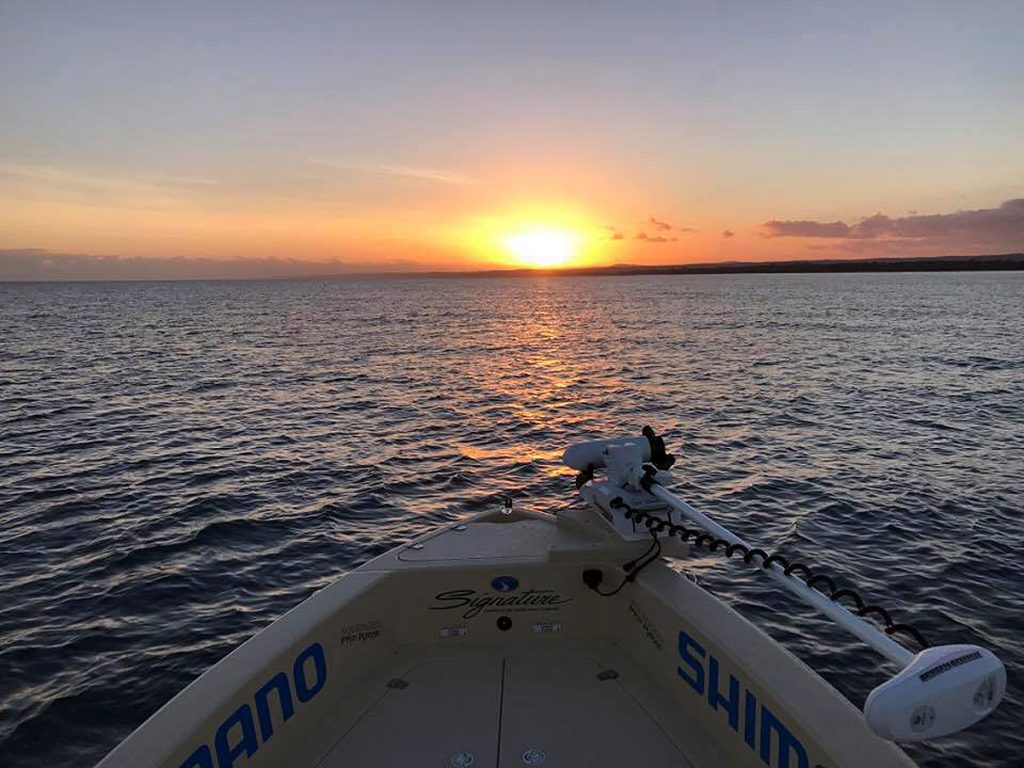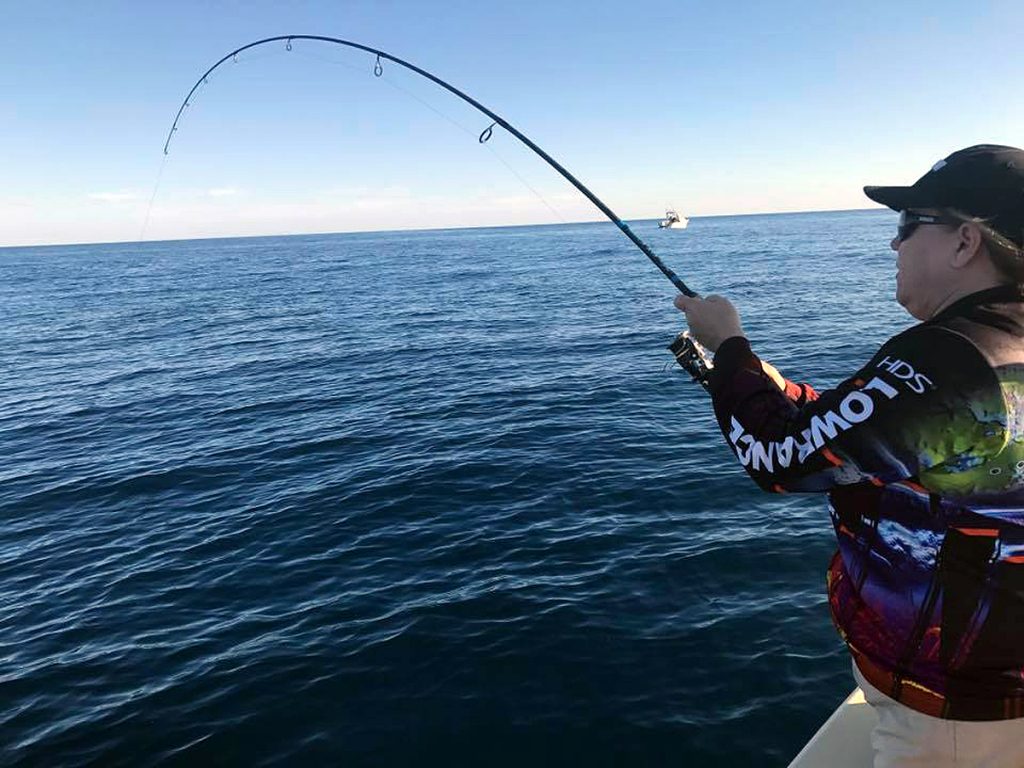 It was May before I got back on the water and with a glamour forcast Katrina & I headed for the gutters !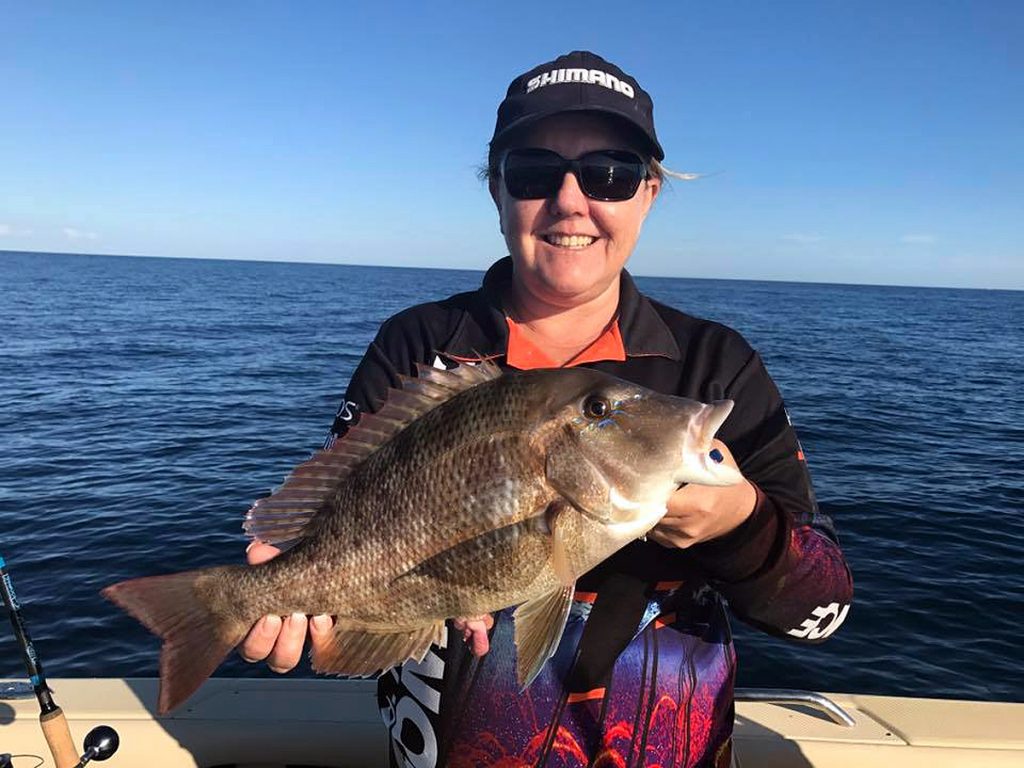 Katrina with a nice Grassy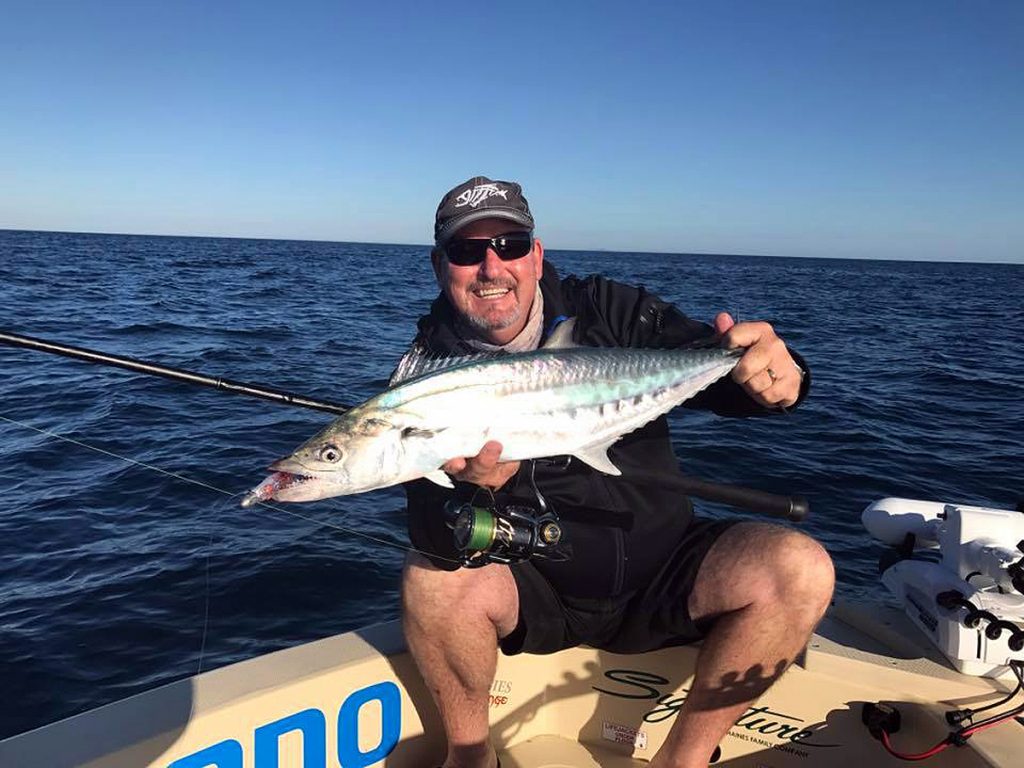 There has  been no shortage of mackerel about to keep the jig head & soft plastics manufactures in business !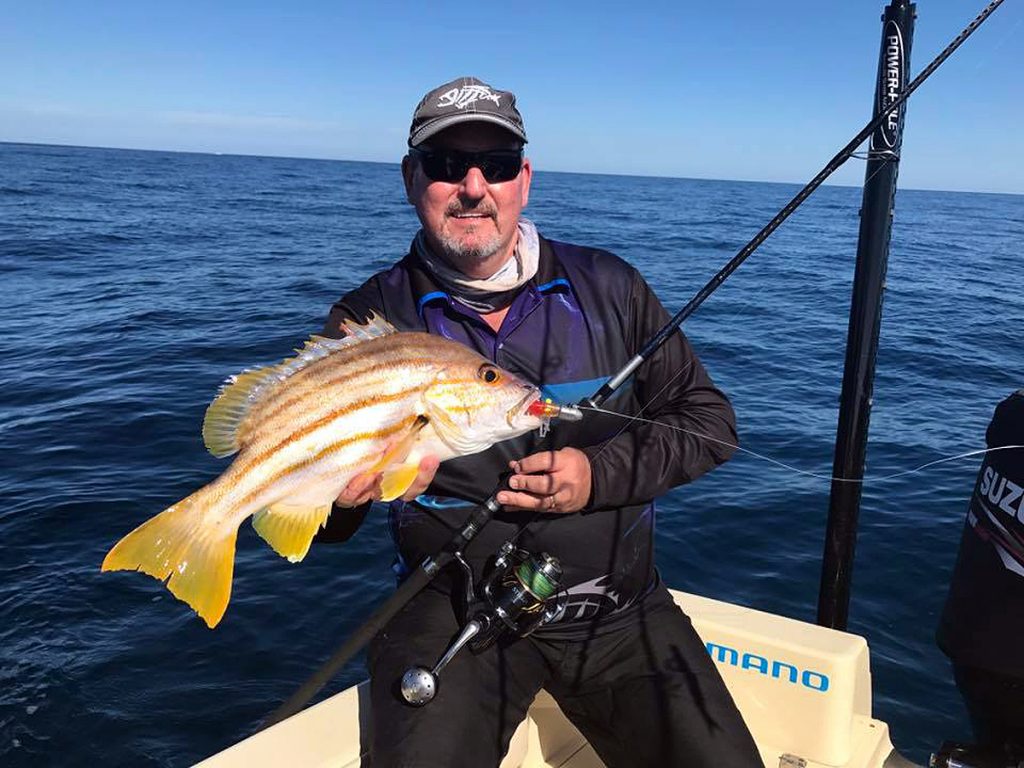 Big Spanish Flag !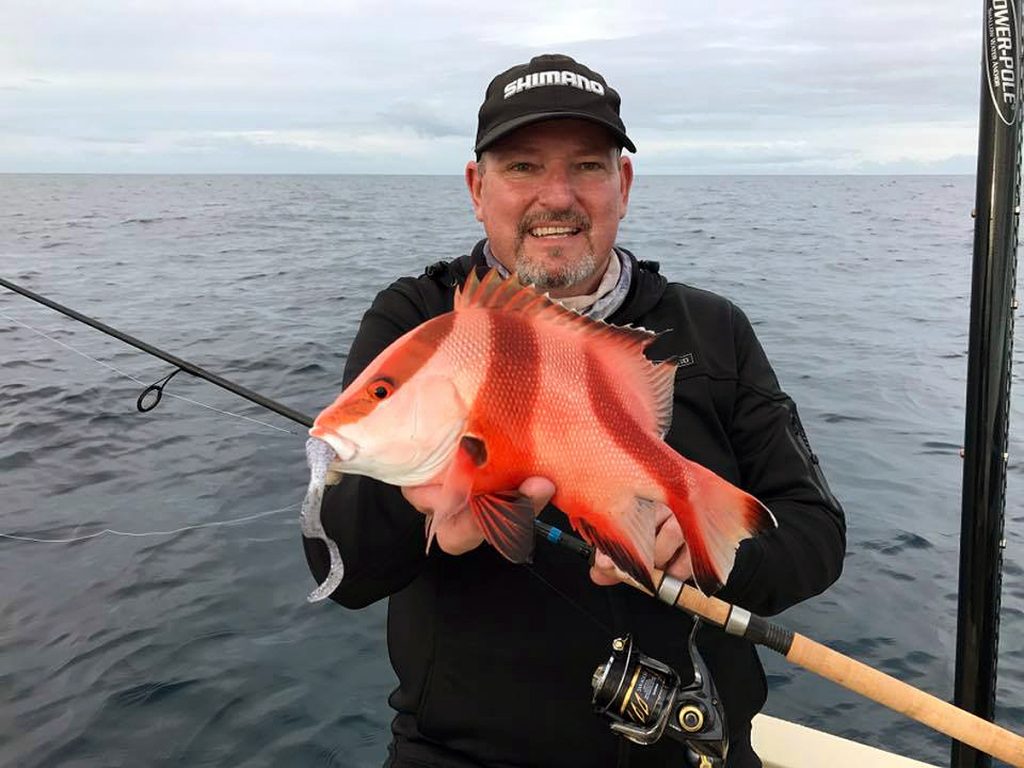 Beautifully marked juvenile Red Emperor !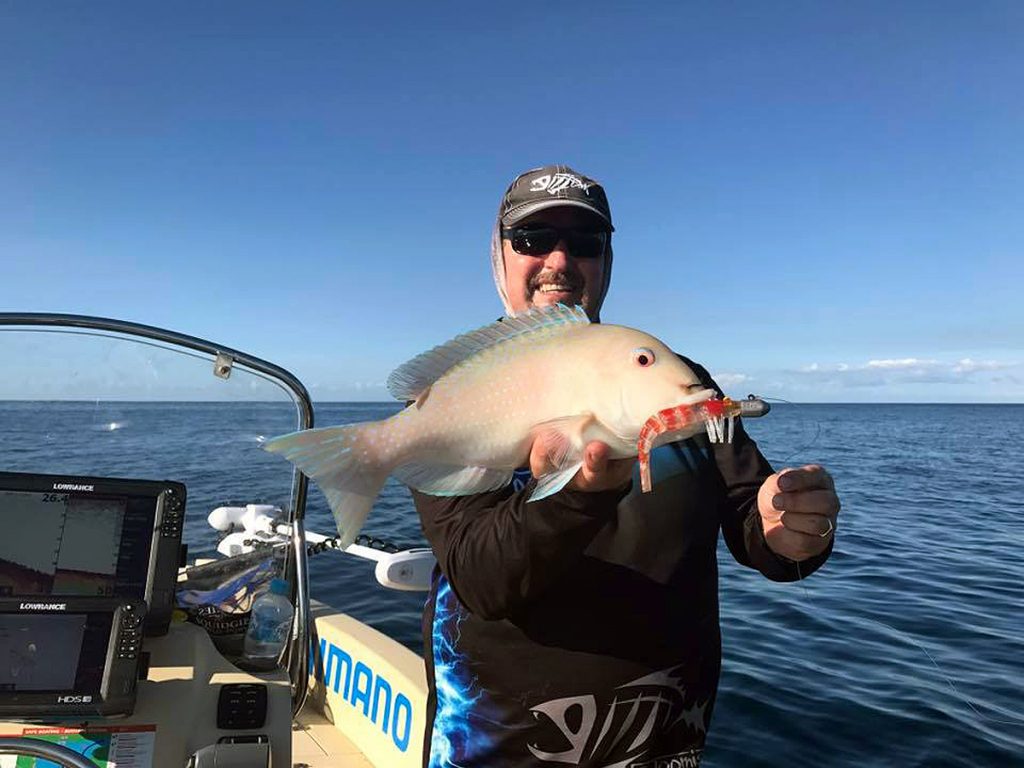 Plastic eating tusky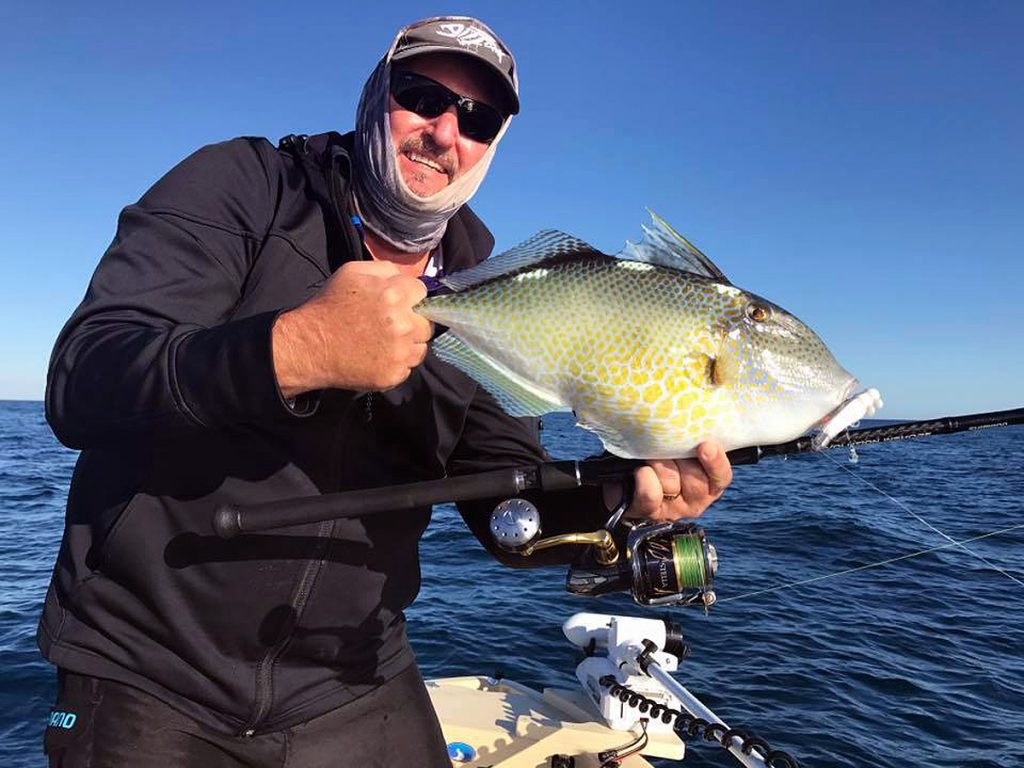 Plastic destroying trigger !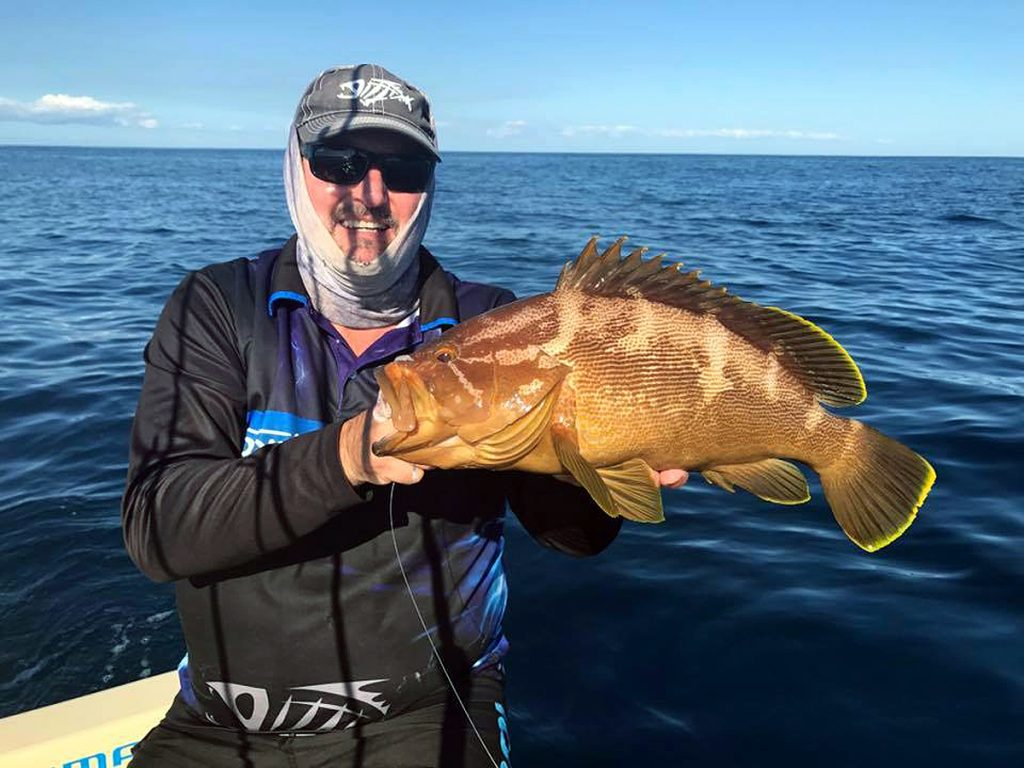 Tasty Brown Maori cod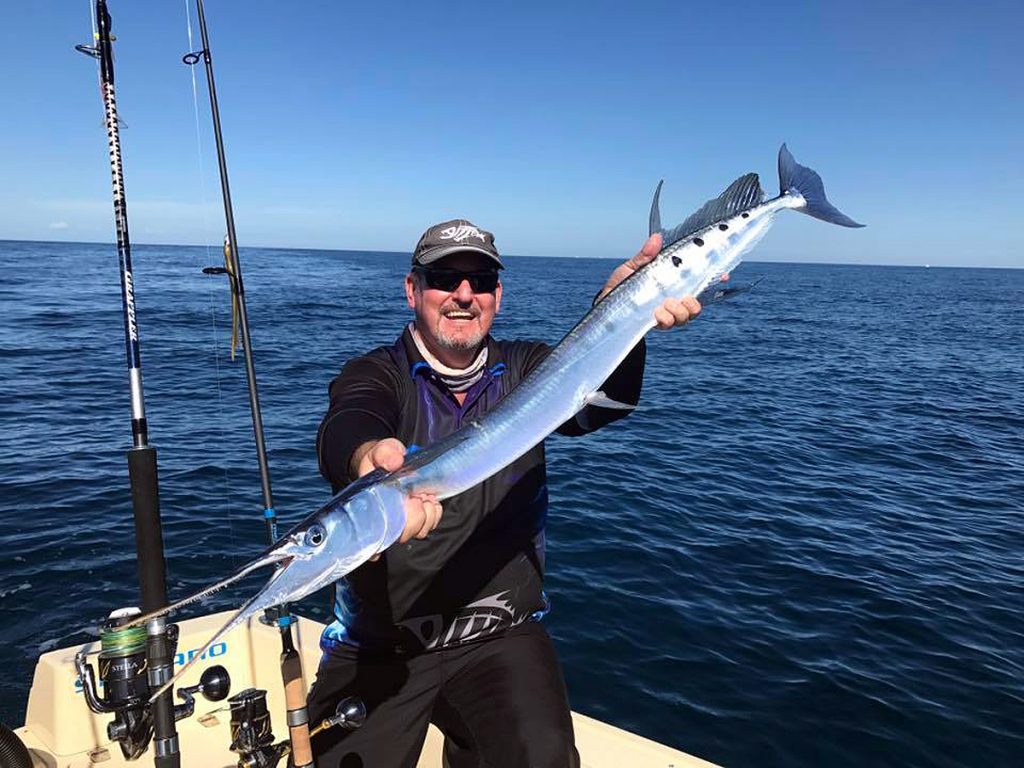 Oceanic long tom Or mini marlin !
Spangled Emporer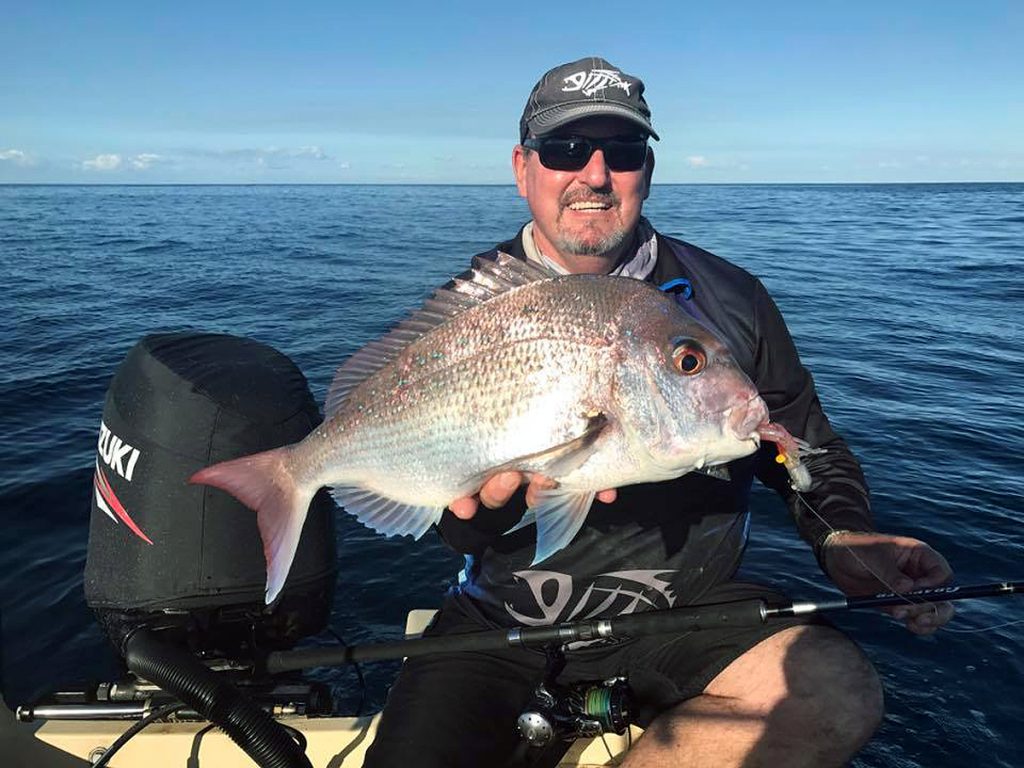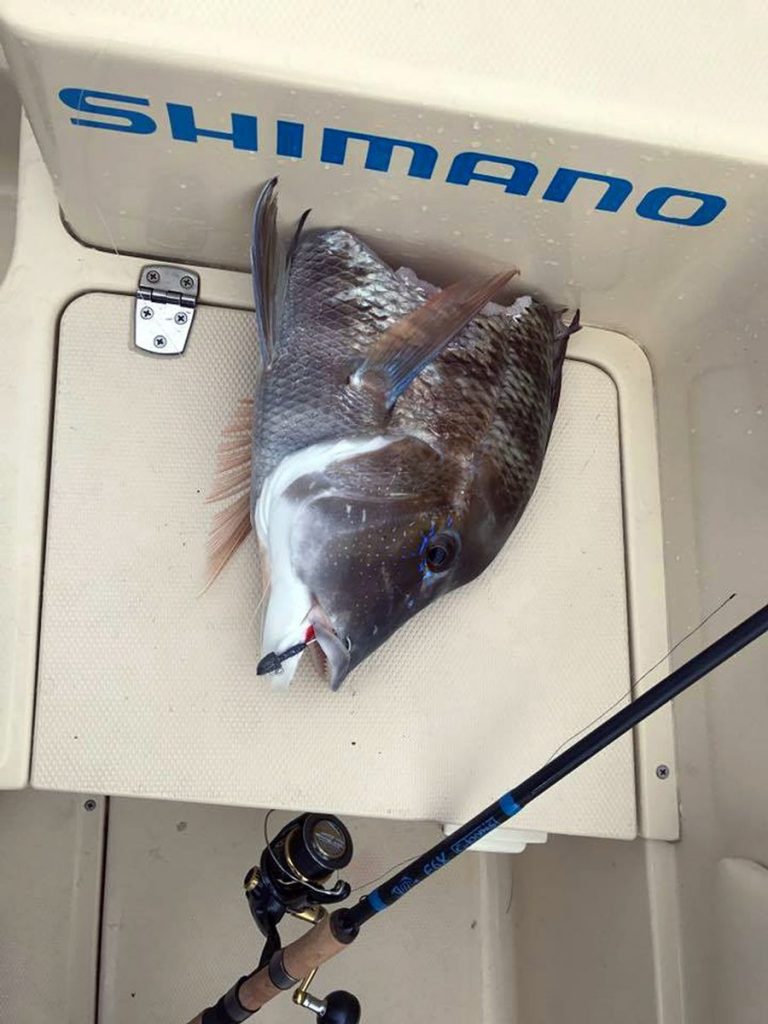 Sharks were still a problem !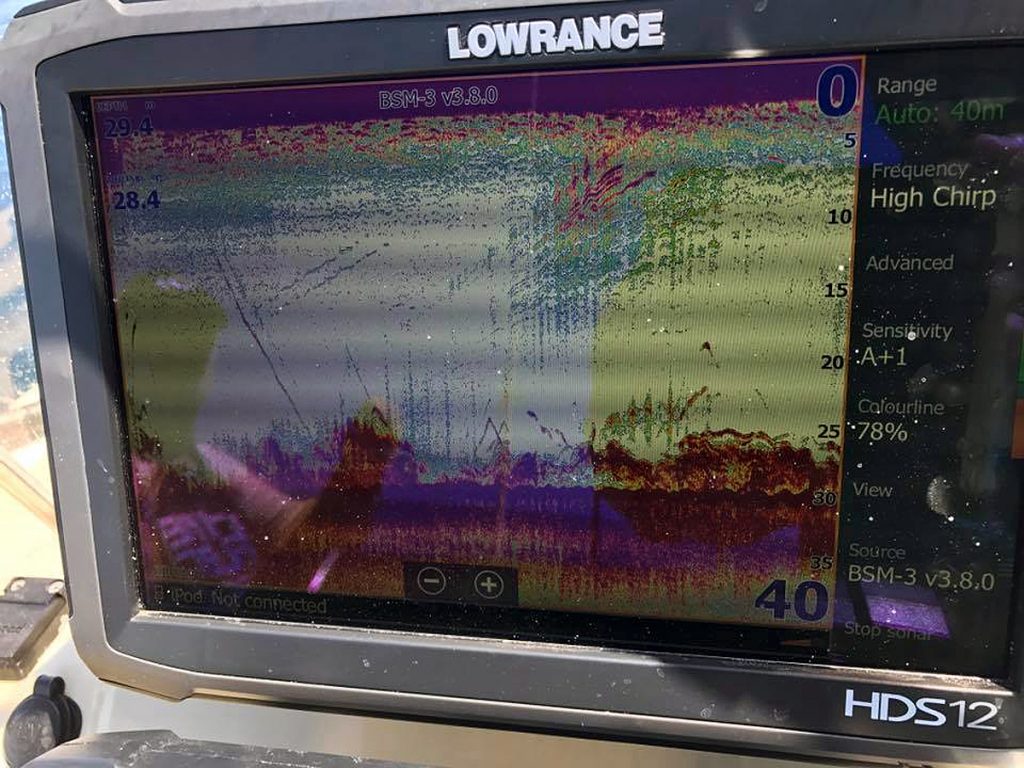 Found some good "live" bottom towards the end of the day !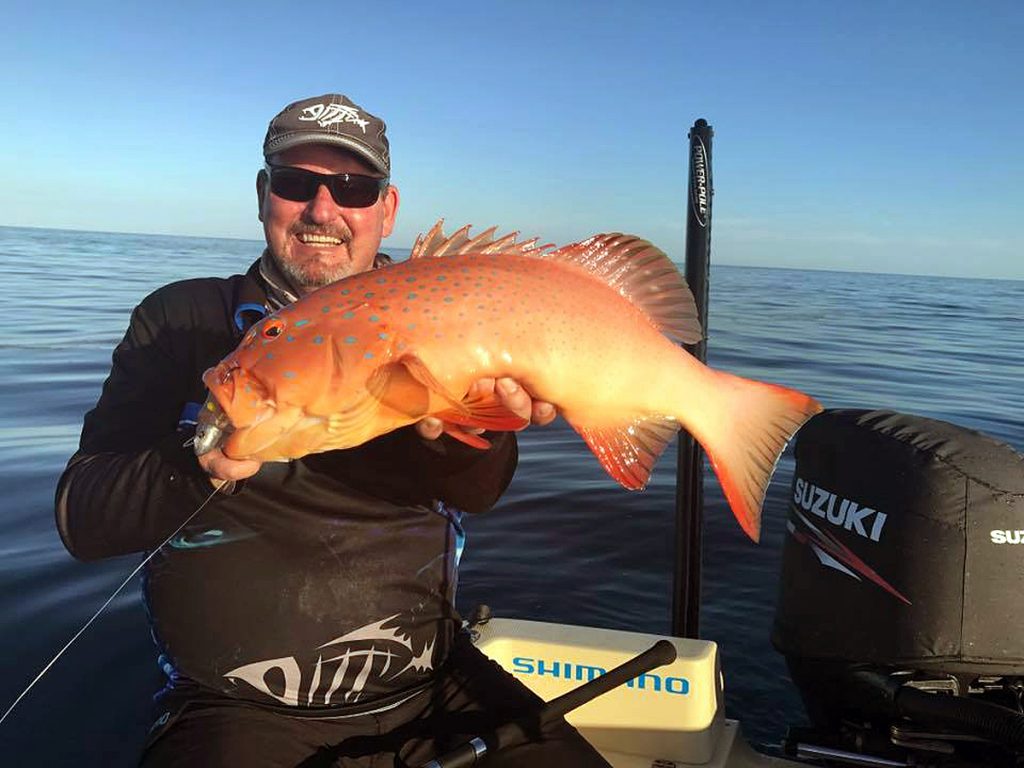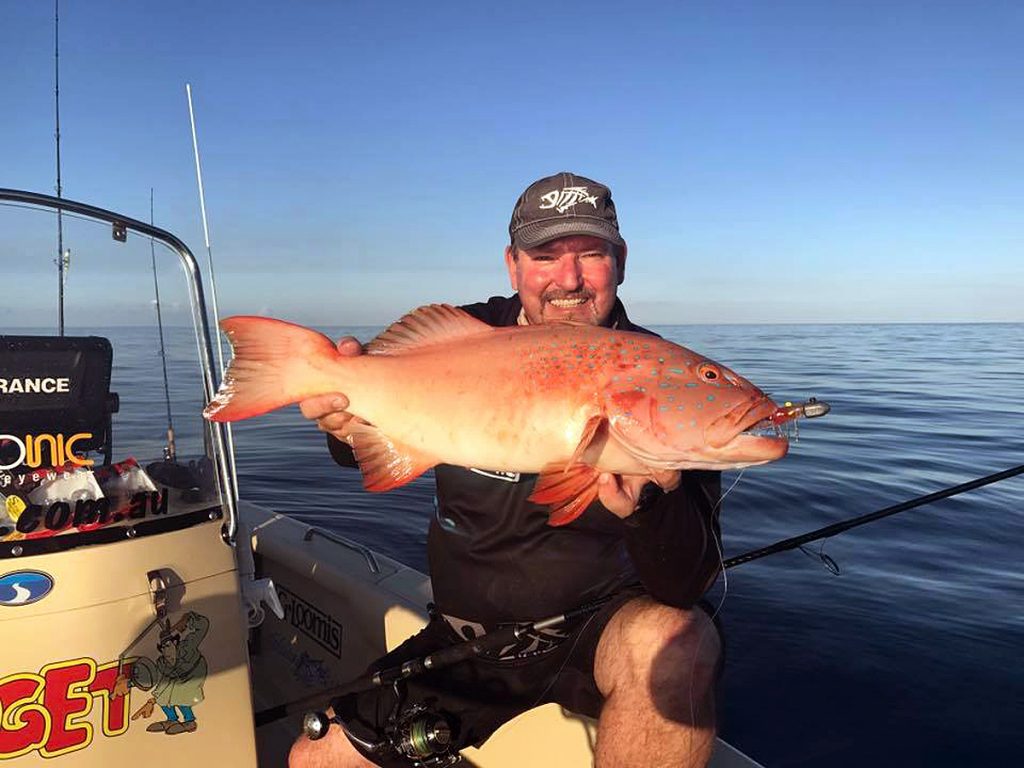 Finishing the day with a couple of solid trout