Good mate Trent " Treno" Morgan ( www.makotiling.com.au/ ) has been looking for a new rig for some time since selling his previous long boat and finally committed to buying a second hand Sea Swirl Striper 188 recently when one came up that was just too good not to buy
With a glamor weather forecast the decision was made to run wide to the gutters ….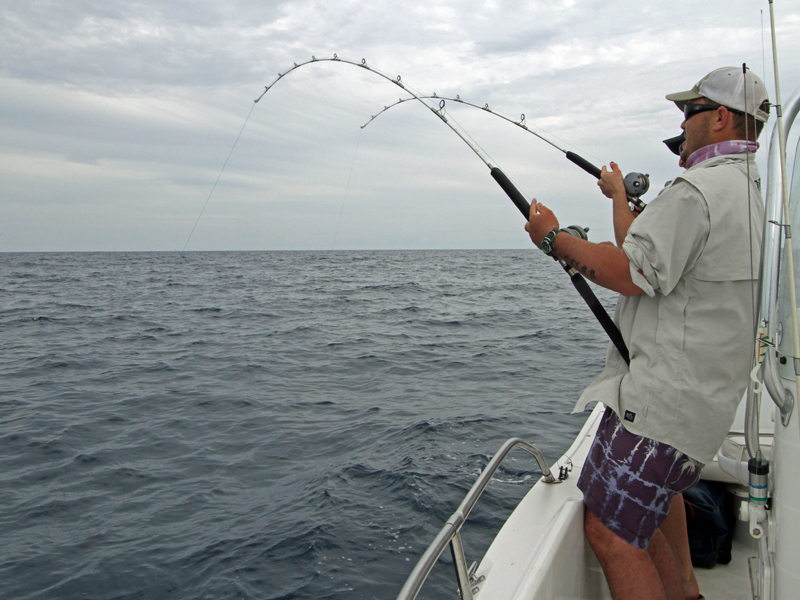 After collecting livies at the bait grounds we headed straight to an old wreck where we expected to come across a few critters to stretch our arms and where not disappointed !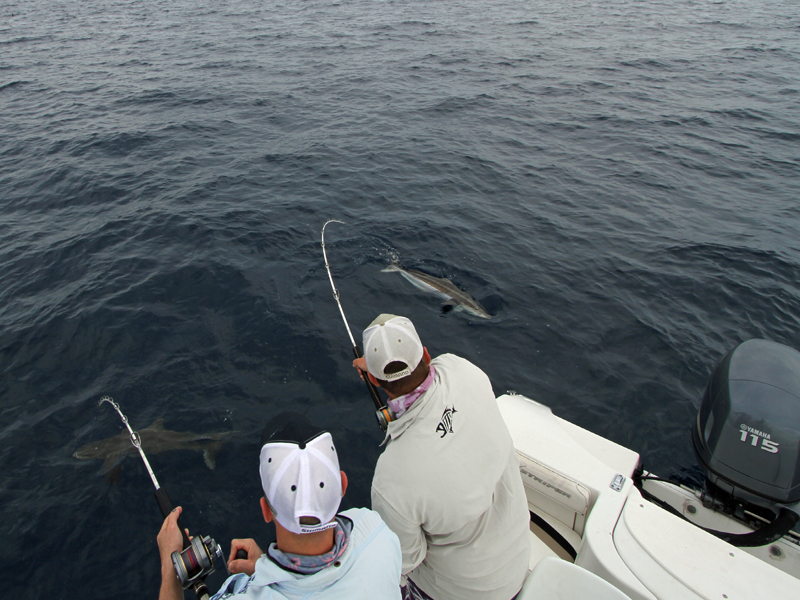 After a number of monumental wipe outs and double hook ups – we finally managed to get a few to the surface !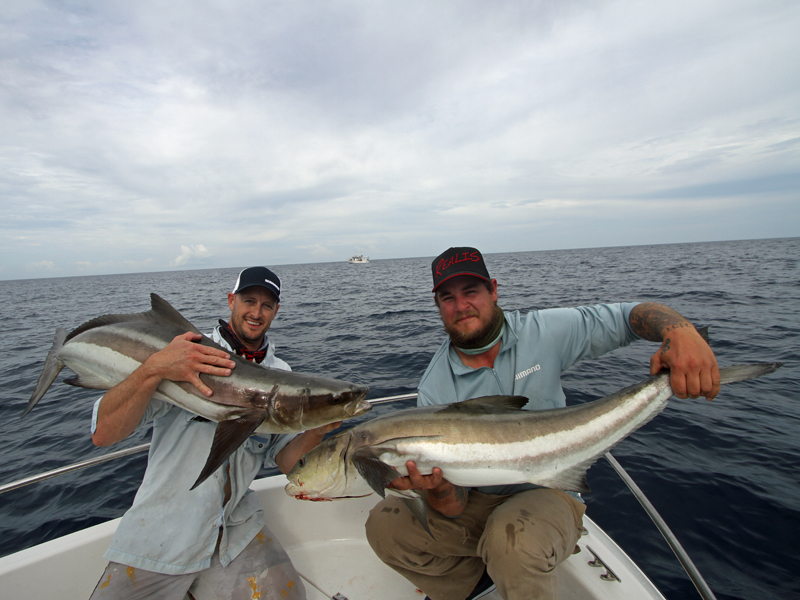 Cobia are great sport and very cool fish to handle – with all released due to the risk of cigateria in our area…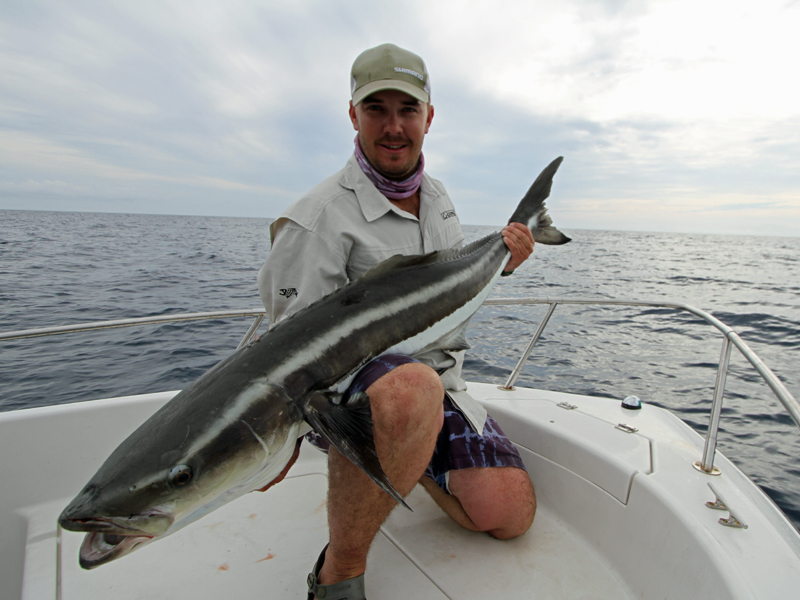 Nath with another lovely Cobe !!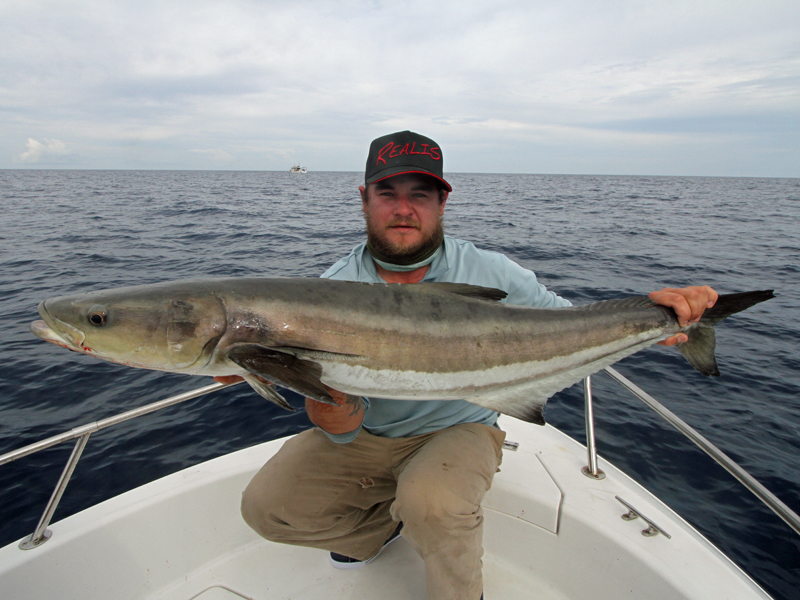 Dale Ward made the trip up from Sydney to fish with us again and was stoked with his 1st Cobia !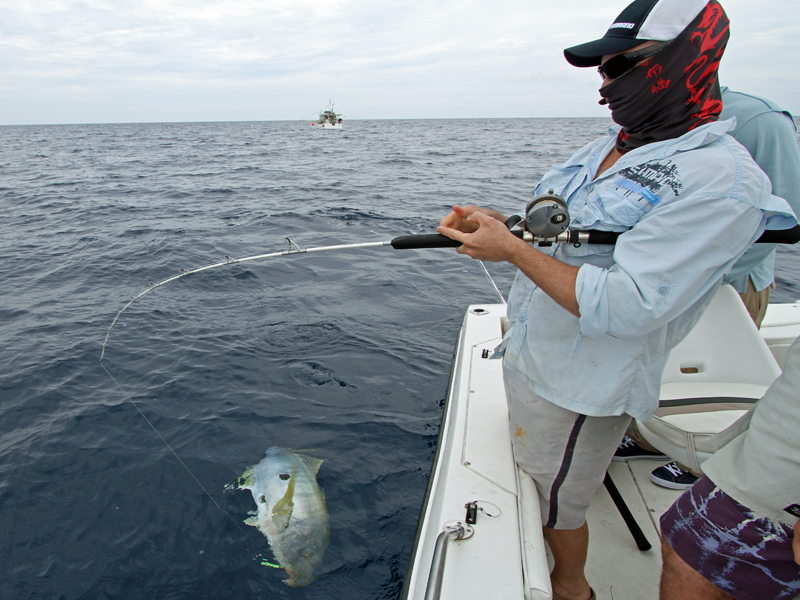 Treno decided to try a knife jig to see if there where any "samberjacks" about and came up with a filthy BIG Golden Trevally !!!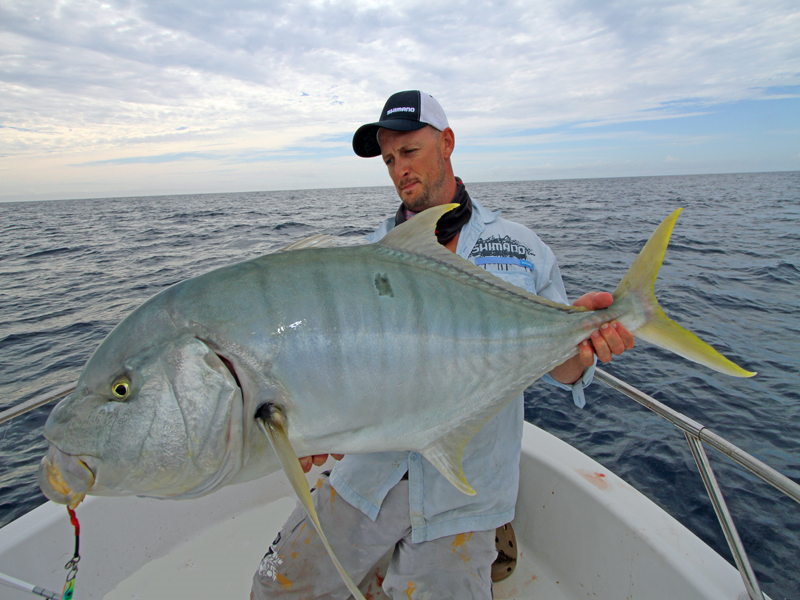 Treno with one of the biggest Goldens I have seen !!!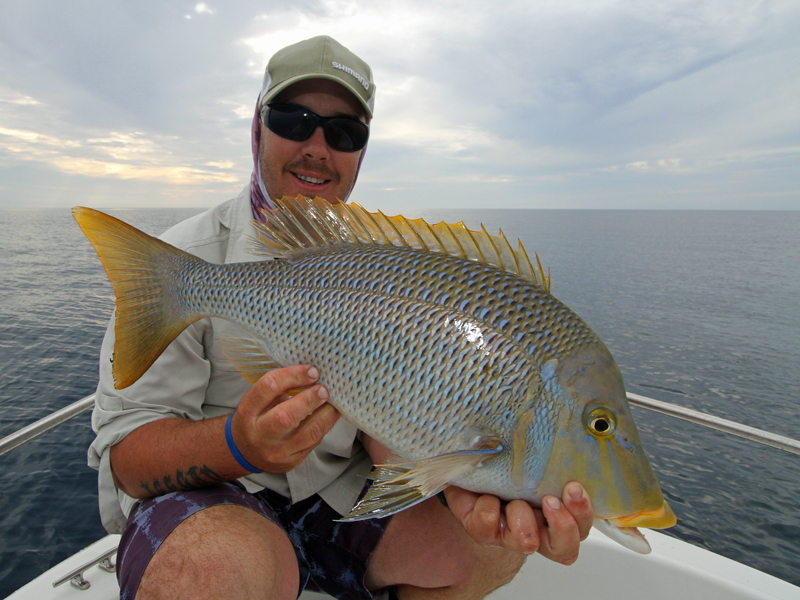 After a few hours of being stretched we opted for a bit of reef fishing which produced all manner of critters including a few beautiful spangled emperors like this one for Nath which took a plastic !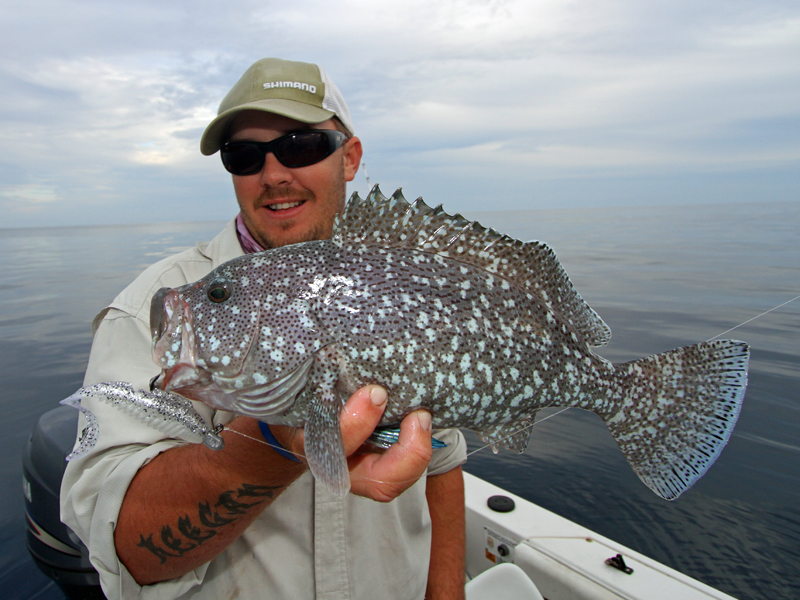 Nath with a beautifully marked Maori Cod which also ate a plastic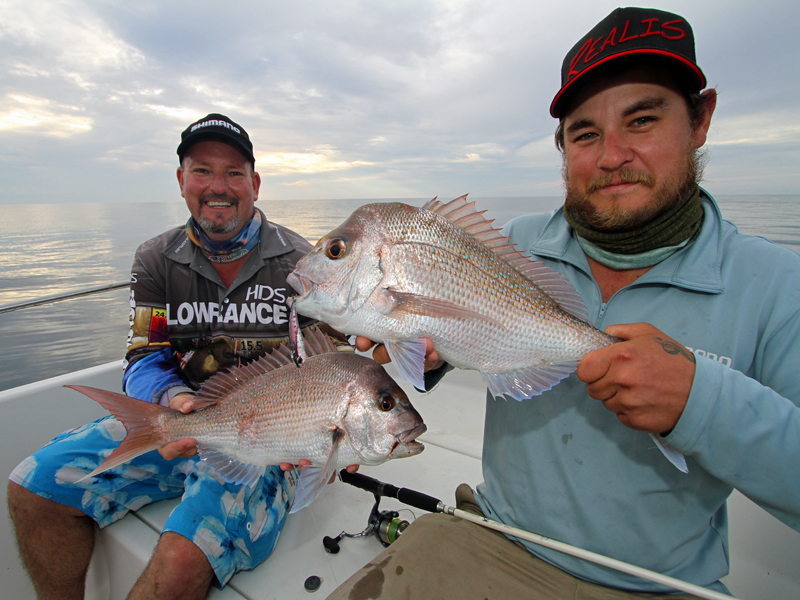 As the afternoon wore on we came across a few snapper – mostly school sized fish with the off better one mixed in to keep you on your toes ..
It was a cracking day on the bay and an awesome way to break in a new boat
How Good Is Hervey Bay – Scotto