Had Lee Parkhouse (Leelee) up for a couple of days fishing – with a longtail tuna at the top of fish bucket list….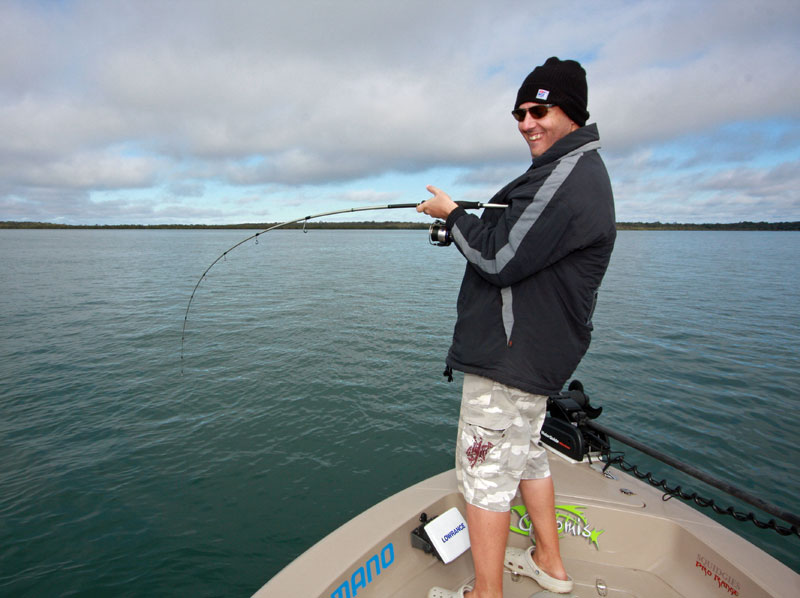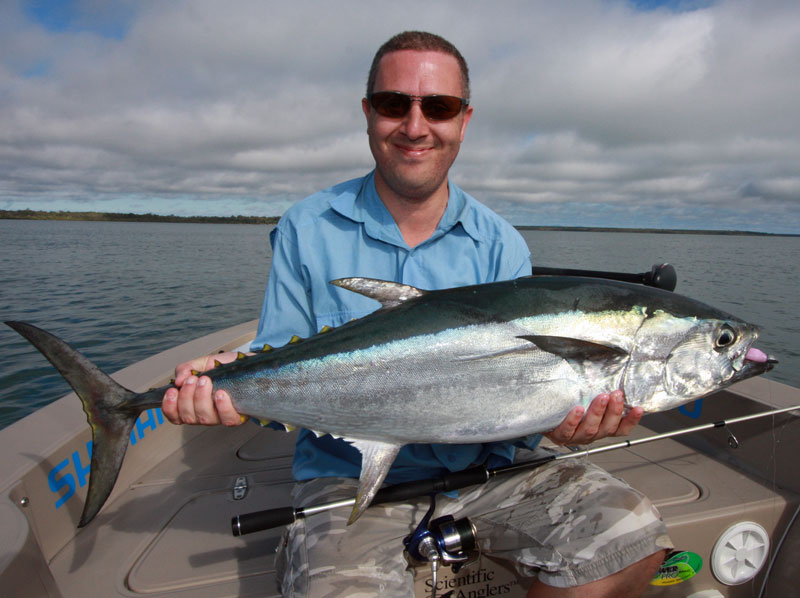 We often get a good run of Longtails during winter down the bottom of the straight down towards In-Skip -this year has been no different with some quality fish about at present.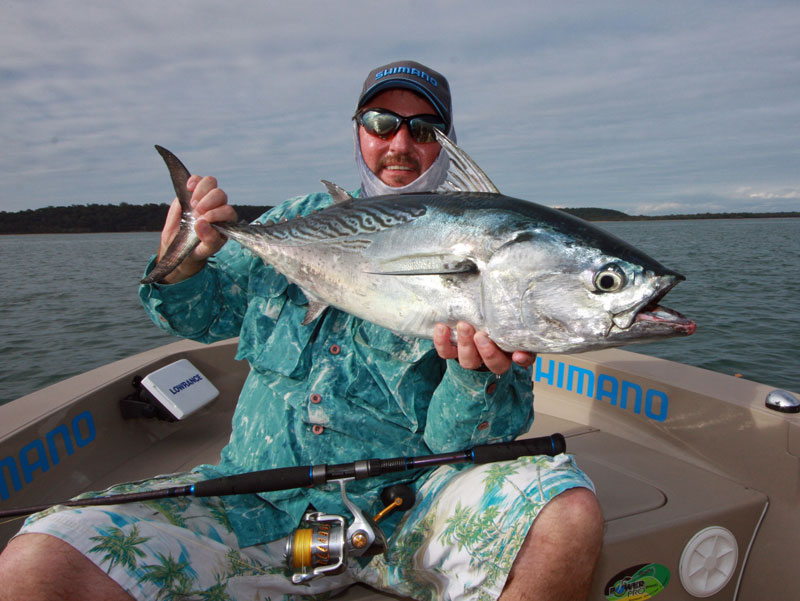 The odd Mac Tuna gets in first as well
The fish averaged 10+kgs with some in the 15+ kgs range seen working as well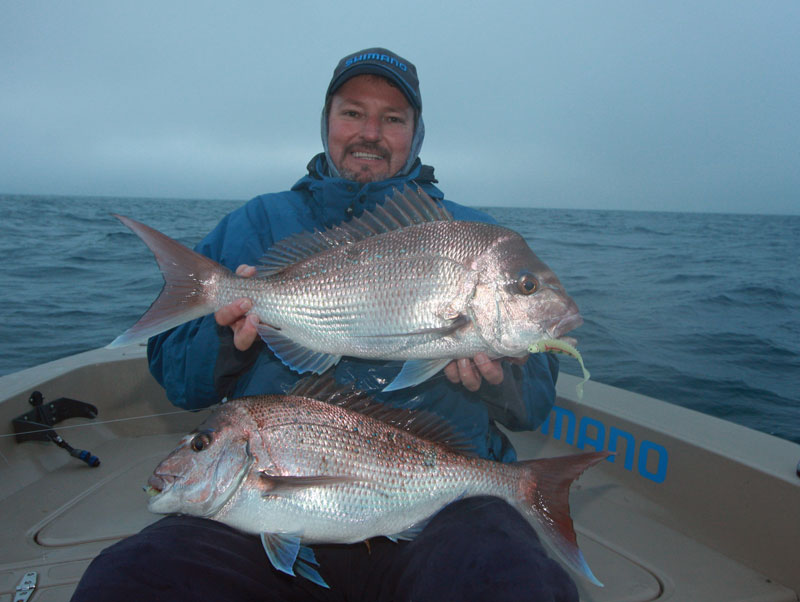 I know I said I was snappered out – But lee made me do it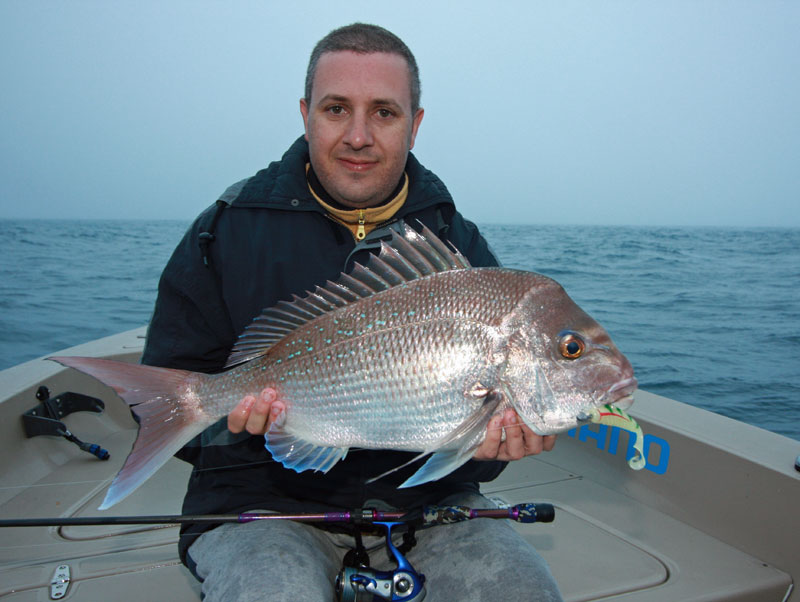 Big sea fog rolled in just after dawn which looked really ominous – but prolonged the dawn bite nicely ..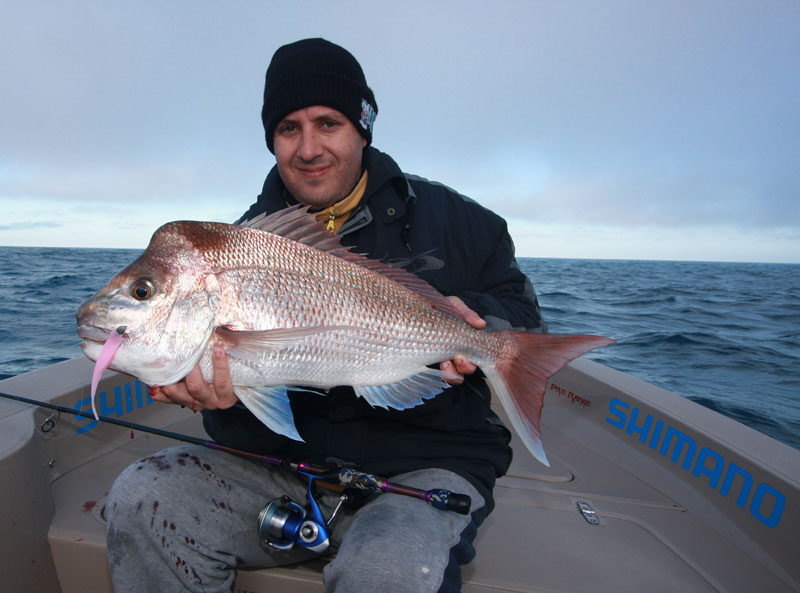 Lee was trialing some new Zman baits – while I stuck with the proven Squidgy wrigglers & flick baits ….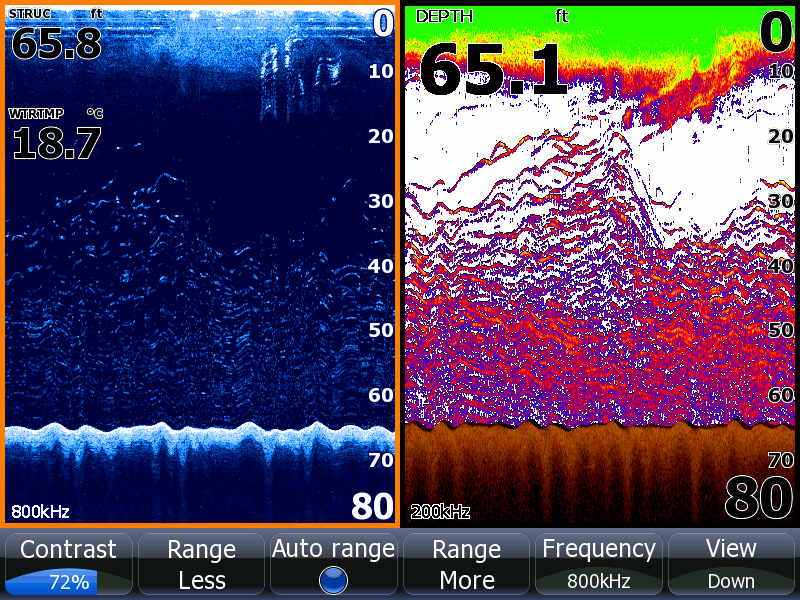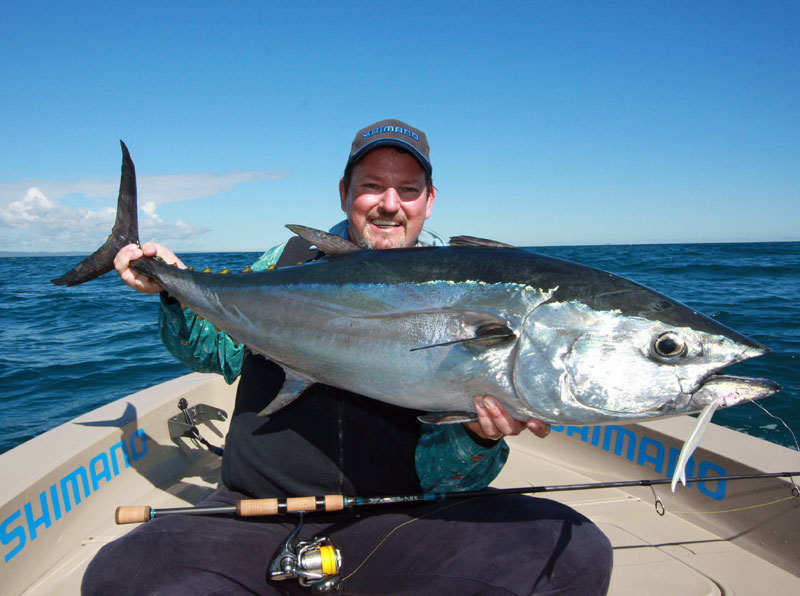 Hooked this animal while fishing around a huge bait school – spooled me to the arbor knot on the first run – Lee's quick action & evasive boat driving keeping me connected!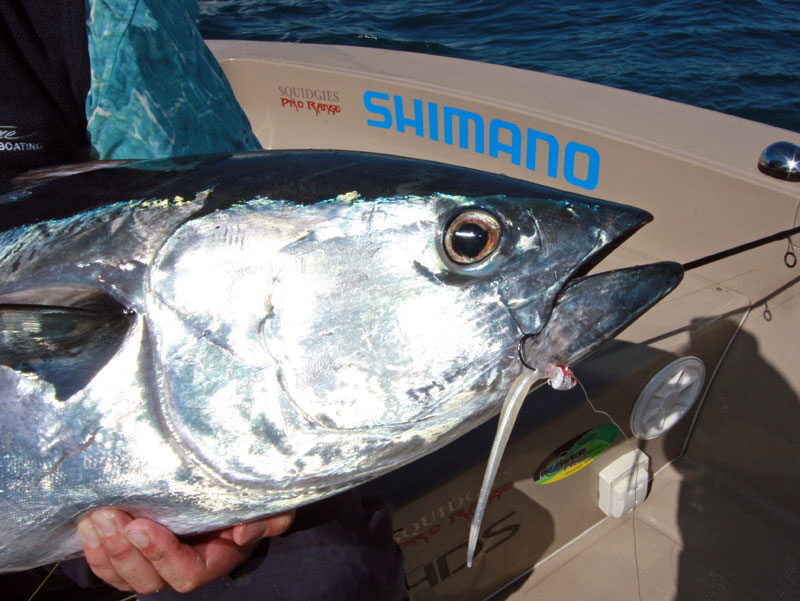 It ate a Squidgy flick bait in Pacific Pearl on 9 gram 2/0 fish head & 25lb leader – 20lb Power Pro braid main line. An hour & a half later – we struggled to get it in the enviro net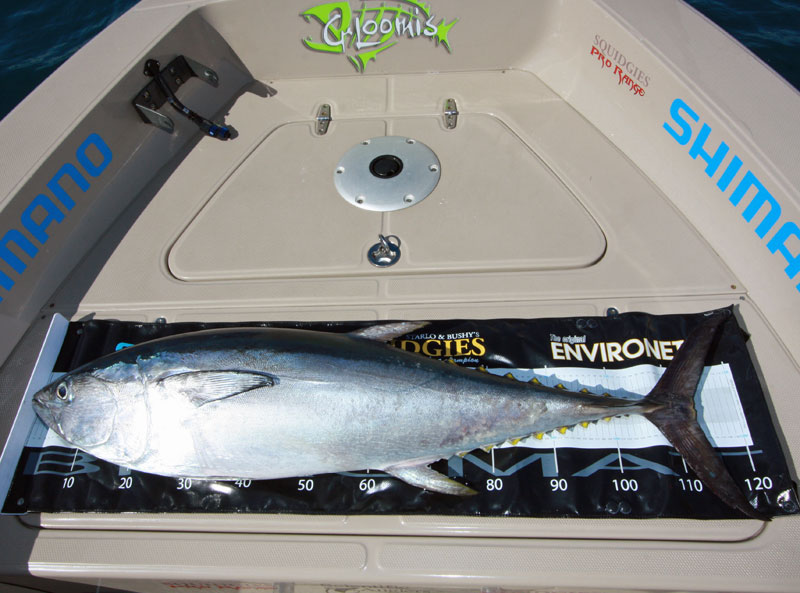 At a 120cm & 20+kgs -Its was an awesome fish on light gear – Stella 4000 & G.Loomis NRX 852s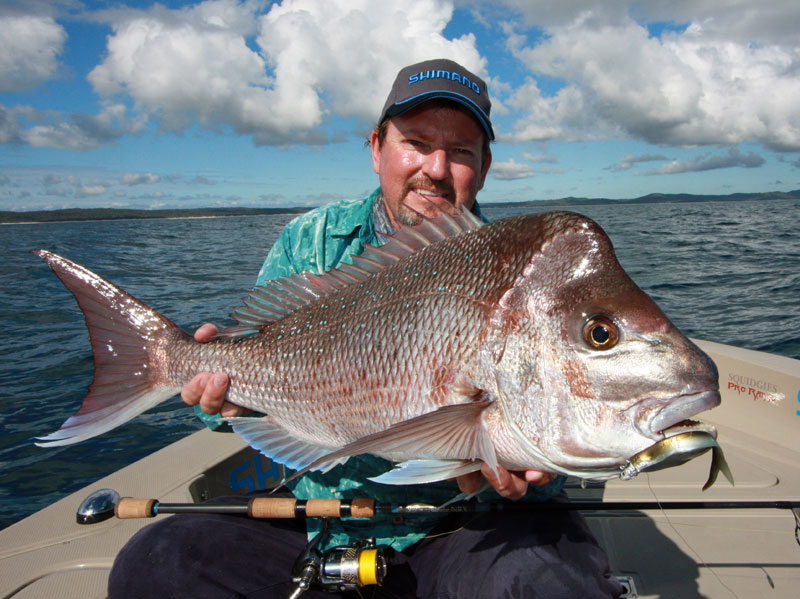 We moved in closer after lunch and didn't take long before we found some more bait – and quality snapper…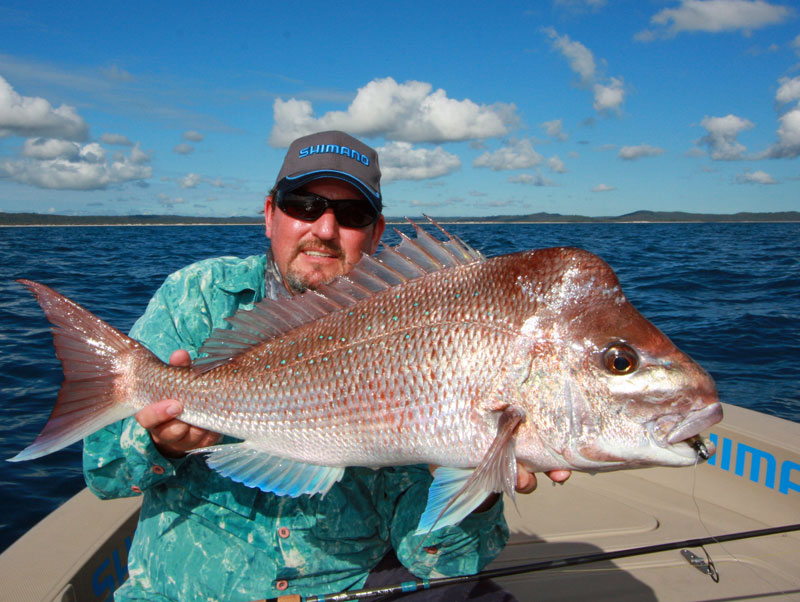 I modified a 145mm Squidgy flick bait in yakka to match the mud herring bait that was around – shortening it slightly & trimming the bellow down to make it more slender – but maintaining it's big tail & action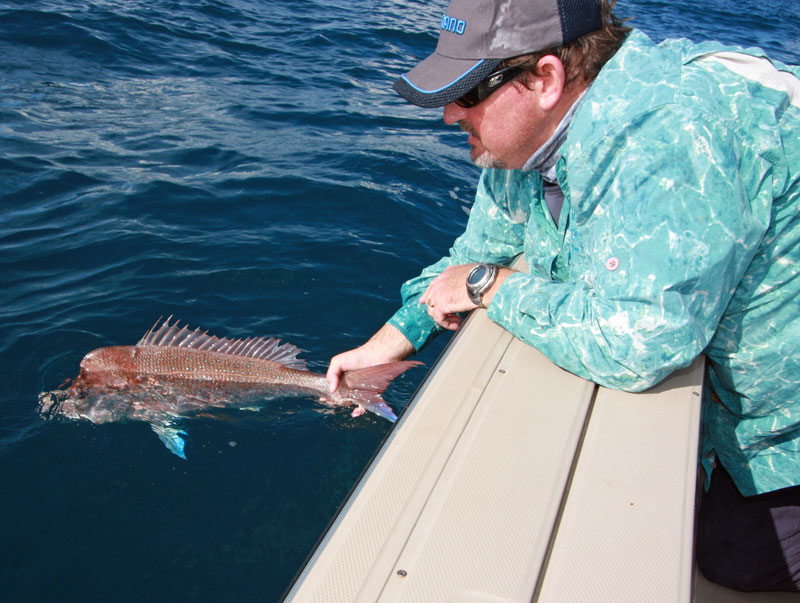 It was a great couple of days in good company – How Good Is Hervey Bay