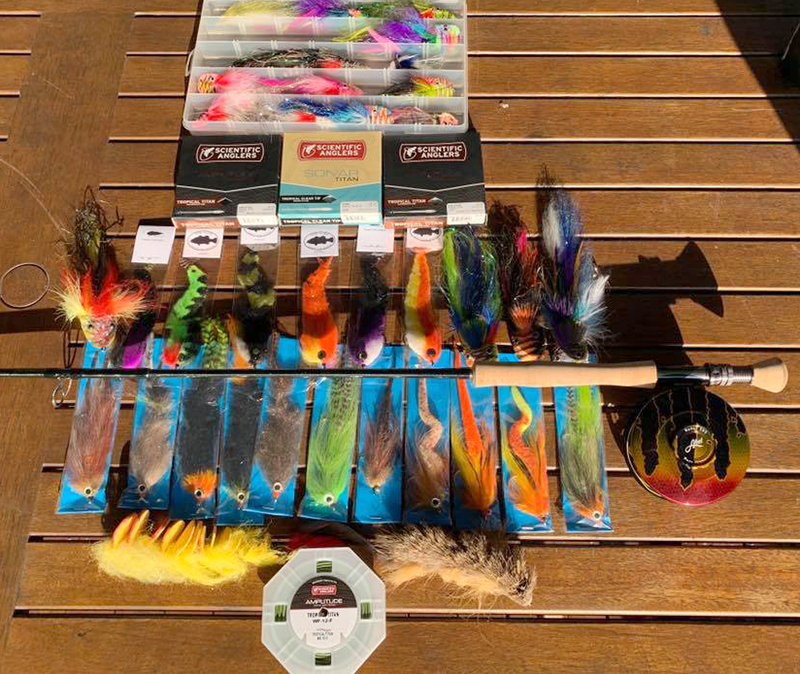 Having the "Murray Cod – Goodoo" bug bad after our trip to Copeton Dam back in July a plan was hatched with gun local Guide Josh Usher to tick one off on the fly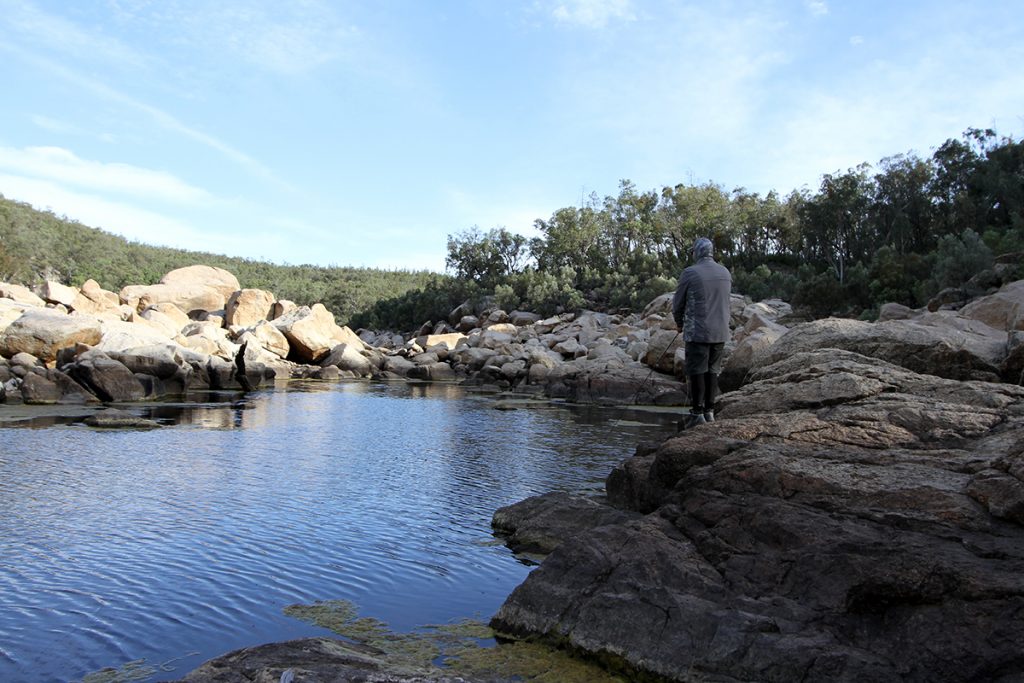 The plan was to fish the gorge country above Copeton Dam with local  fishing guide Josh Usher ( https://www.facebook.com/FishingWithUsher/ ) who suggested there where good numbers of BIG fish in these pools – but that still didn't mean it was easy to get the bites ….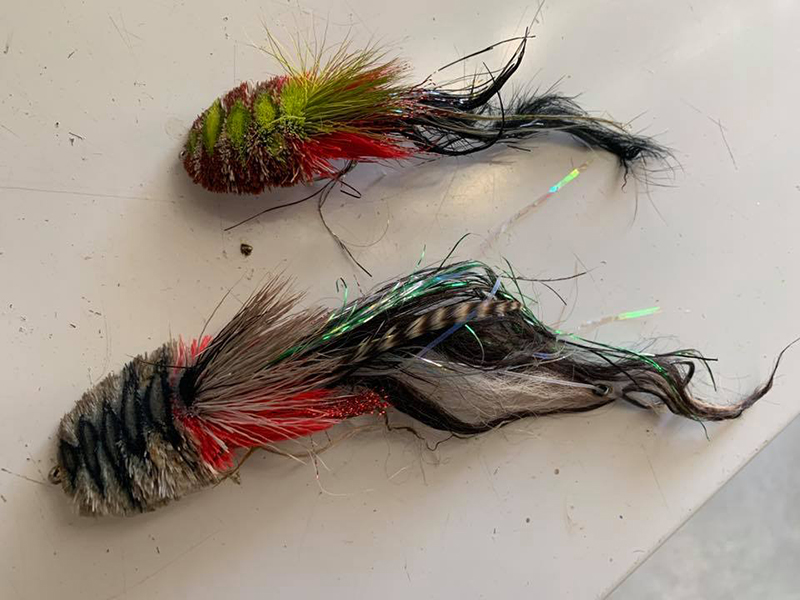 I mostly fished top water as it helped in dealing with the floating weed and also produced the most exciting bites – these master pieces where tied by the "deer hair god" Matthew Spithill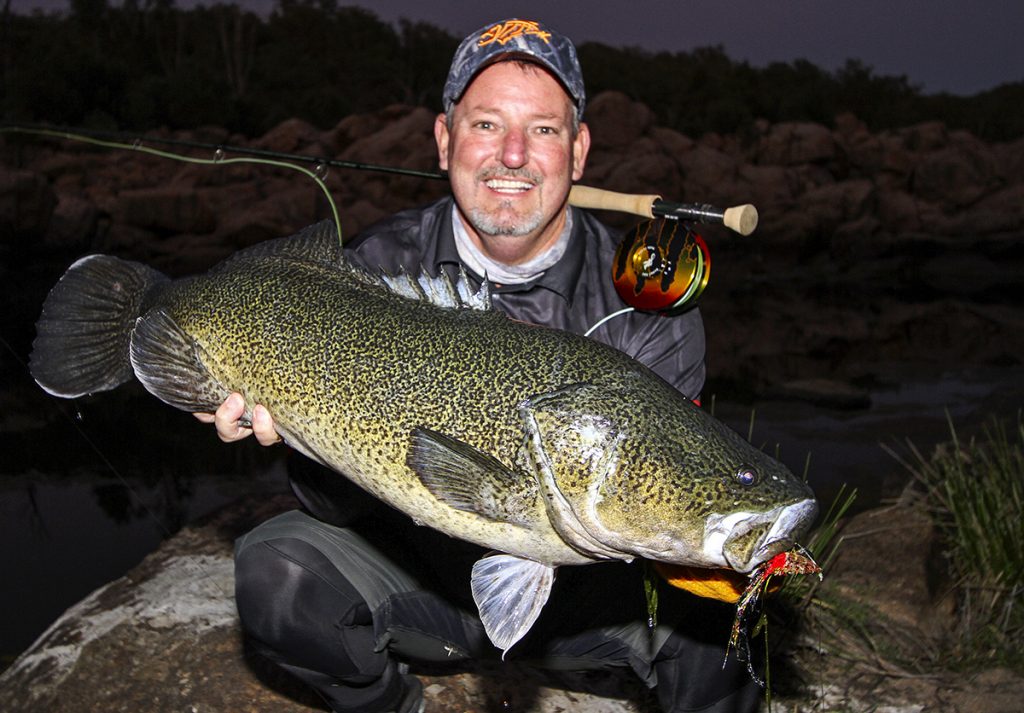 5 minutes in on our 1st morning and I opened my account with this beautiful 86cm Murray Cod of the top !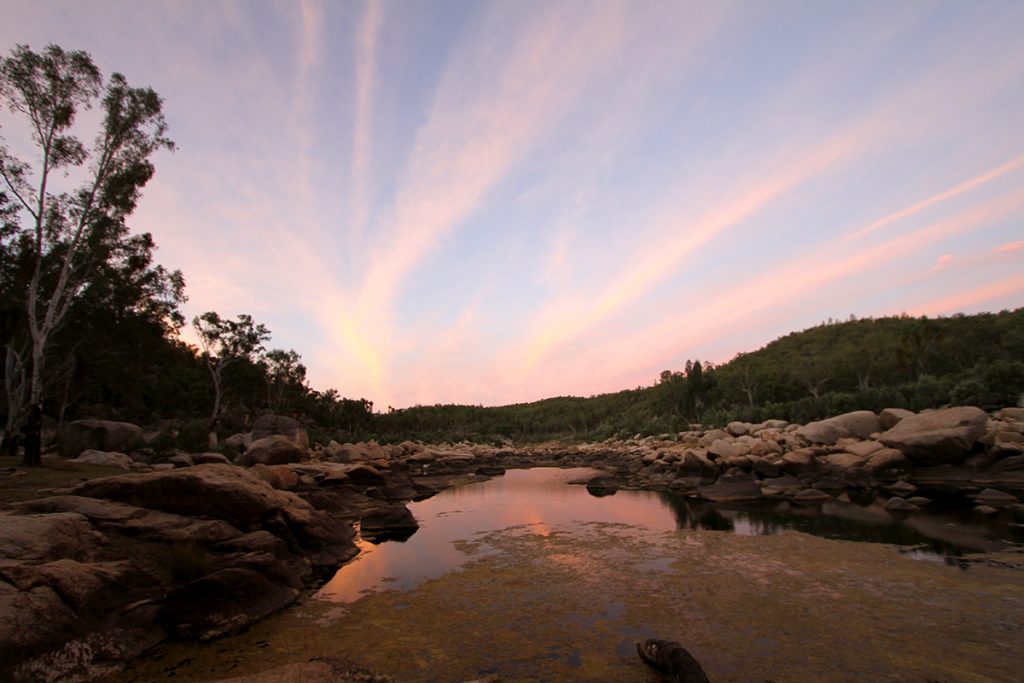 We hiked up to an hour up the gorge to fish a hole that Josh knew held some metre plus fish that we thought may come out under the cover of darkness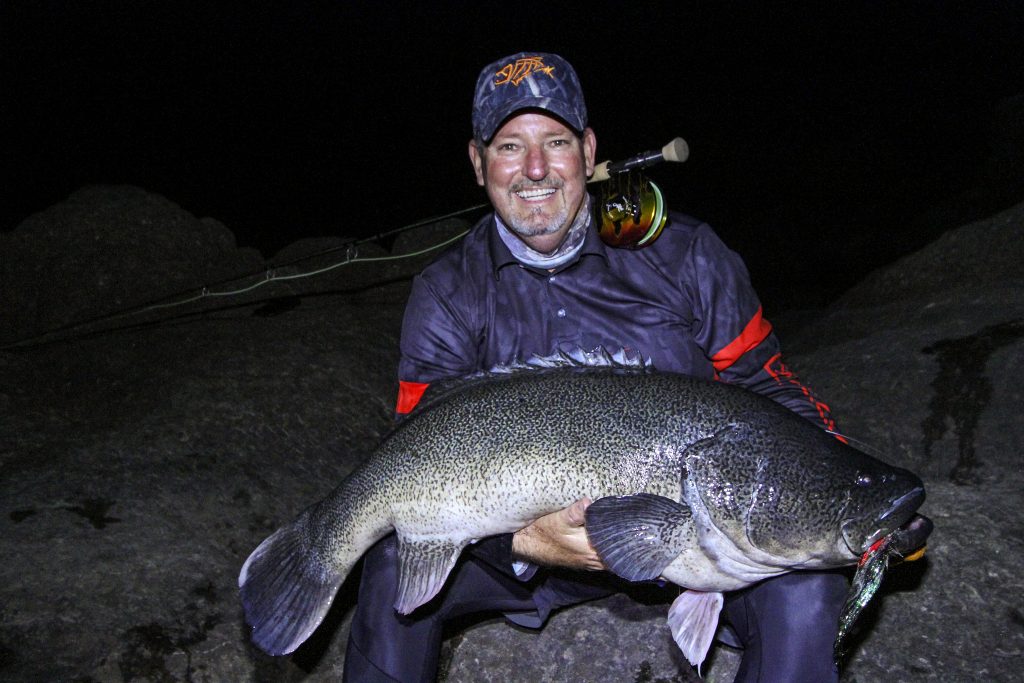 You should have seen and heard the the take this beast made when it ate the fly off the top ! It took about 15-20m minutes to land with my heart in my mouth the whole time – you could have heard me back in Hervey Bay when Josh grabbed it by its jaw . She measure just over the metre and is one of the most memorable fish I have landed to date & is certainly a fish of a lifetime !
Watch the video above in HD 😉