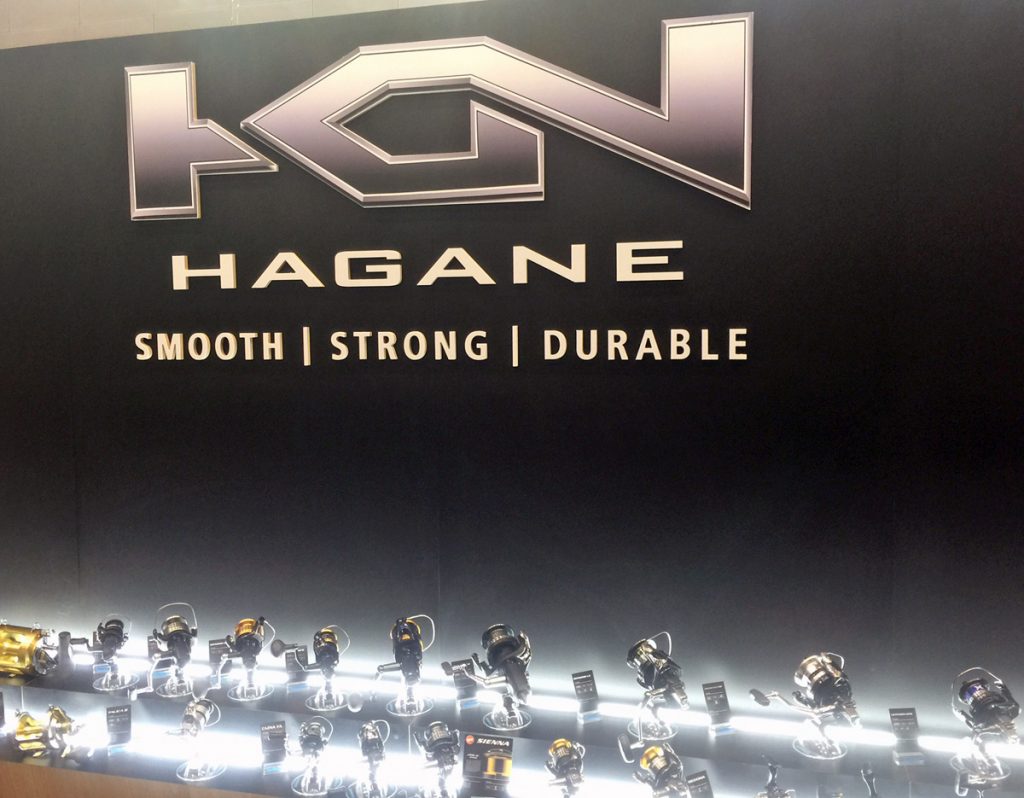 I spent a day at this years Australia Fishing Tackle Trade Show ( AFTA ) on the Gold Coast to check out all the new gear from the companies I support and I can tells you there's some AWESOME stuff on the way this season from the team at Shimano Fishing Australia!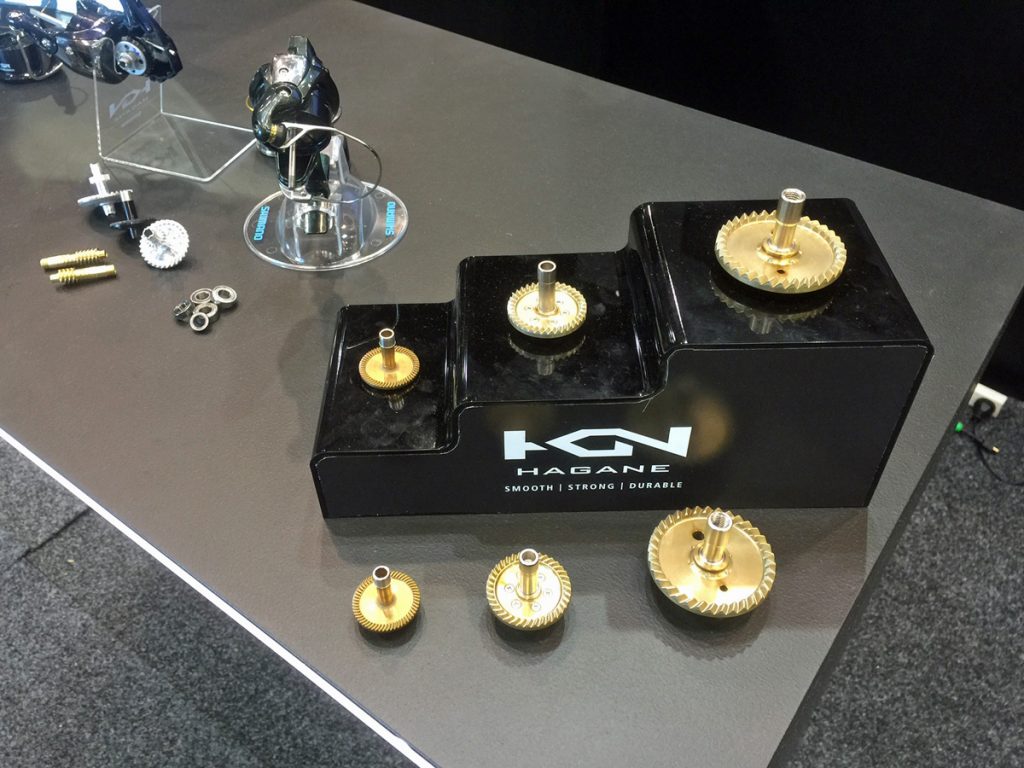 HAGANE is a Shimano reel design concept created to withstand continual use and extreme abuse. HAGANE is an innovation of in-built toughness and durability, working alongside Shimano's precision engineering.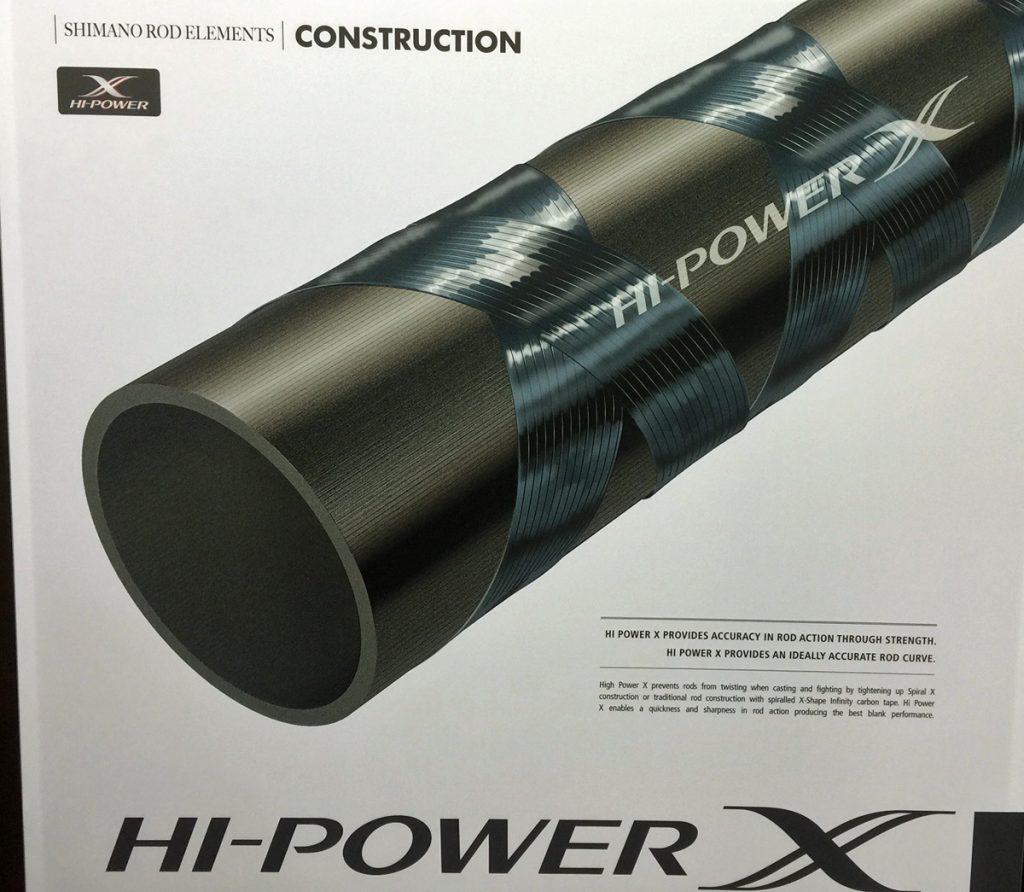 These high carbon blanks are incredibly light, yet super strong, which is delivered by a Spiral X and High Power inner and outer weave ! — at Gold Coast Convention and Exhibition Centre.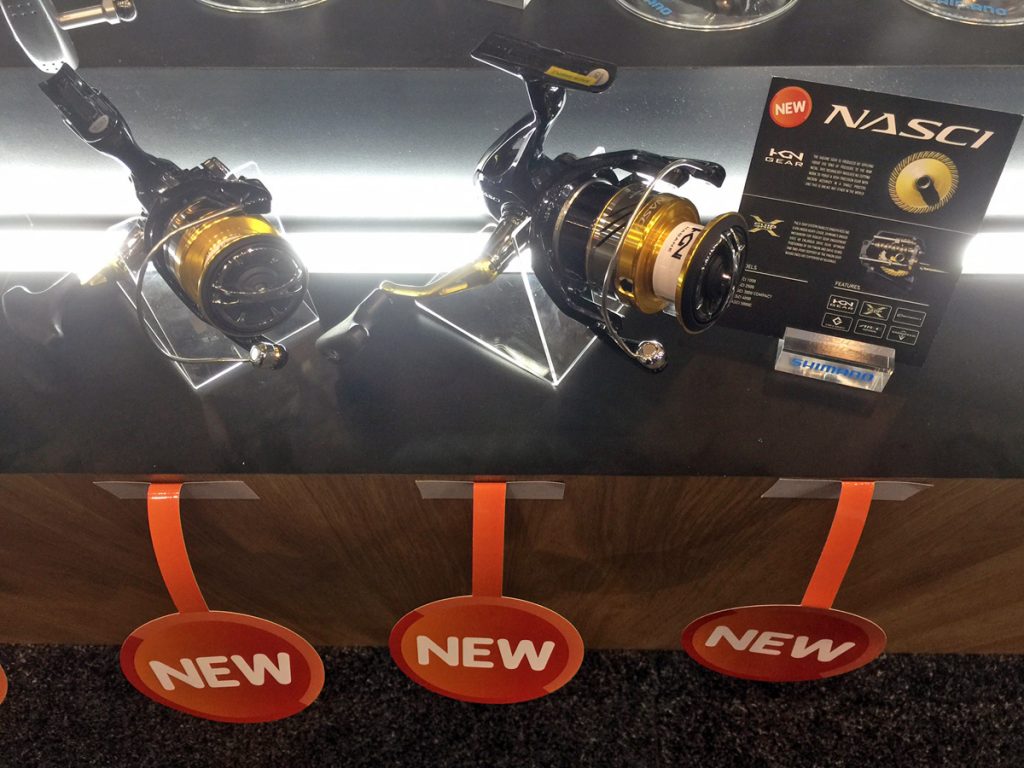 There are five reels in the Nasci lineup, from the 1000 size for fine line finesse work in freshwater and the estuaries, right up to the saltwater standard 5000 with its generous braided line capacity and powerful gearing. All feature X-Ship, where the pinion gear is supported by bearings for better cranking power and torque, Coreprotect, which is a water repellent surface treatment on the line roller and clutch roller, and they all have G-Free bodies, so the centre of gravity is moved closer to the rod and the worm drive oscillates at a slower rate for more compact line lay.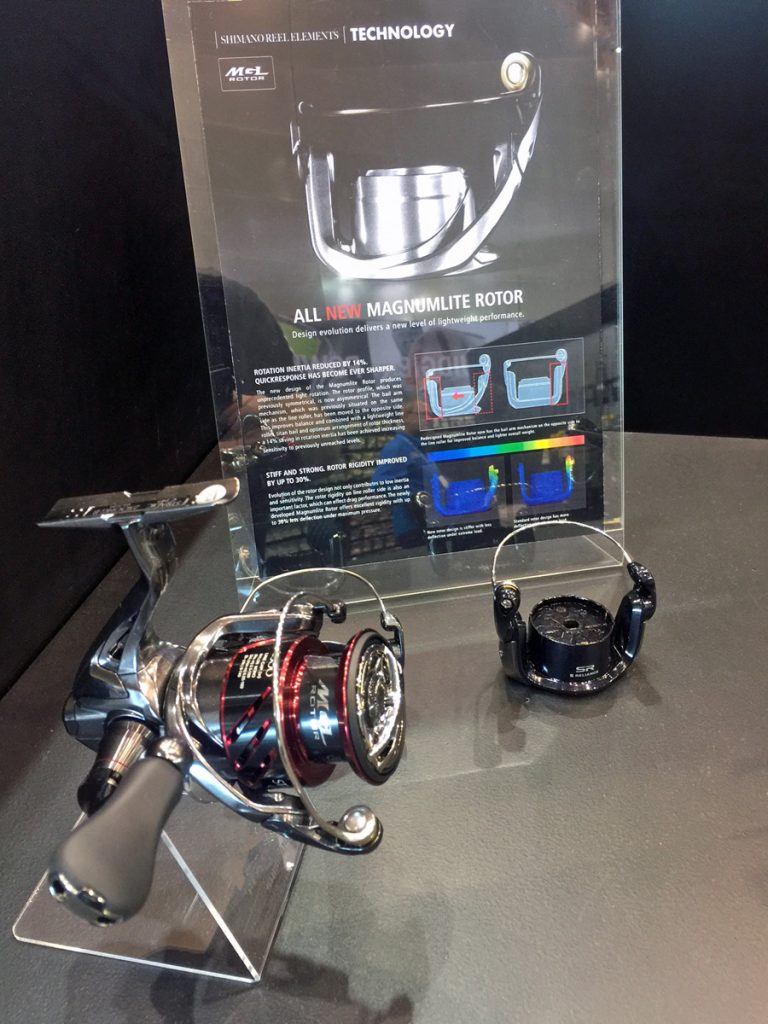 The totally re-vamped Stradic CI4+FB is a significant improvement over the previous range. Weight has been reduced by 5 grams or more, while other operational features have been improved to further reduce the feel of weight. This model has been developed around Shimano's G-Free Body, where the oscillating system and worm drive have been moved closer to the stem of the reel. This lowers the reel's centre of gravity and makes it feel lighter in the hand. To enhance the feeling of lightness and feather touch rotation, the new CI4+FB model comes with the latest Magnumlite rotor. The bail trip mechanism has been moved to the opposite side of the line roller, negating the need for a heavy bail hold support. Consequently, both sides of the rotor are now 22 per cent lighter , but the balance and rotation is improved with 22 per cent less inertia. The next upgrade was the inclusion of Coreprotect. Coreprotect is a protective water-repellent coating placed in the roller clutch and the line roller to prevent water entering these key areas. Finally, this series comes with Hagane Gear. Shimano's cold forged gears are smoother, stronger and more durable than any others on the market. This gives the reel a much smoother gear transition, but also plenty of pulling power.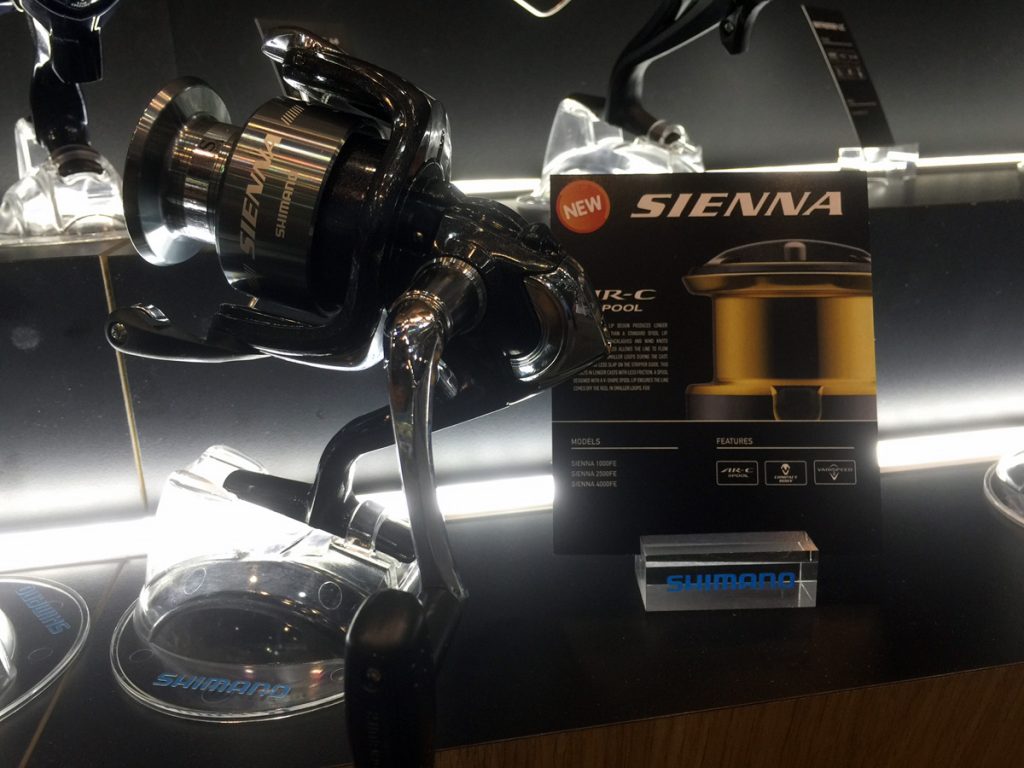 Sienna spin reels have been part and parcel of the Shimano lineup for well over a dozen years now, and the latest incarnation certainly raises the standard when it comes to entry-level performance. The compact XGT-7 body has a changed centre of gravity, which makes them comfortable for newcomers to fishing to use, while one ball bearing and one roller bearing combine with Dyna-Balance to makes winding delightfully smooth. There are three general purpose sizes: 1000, 2500 and 4000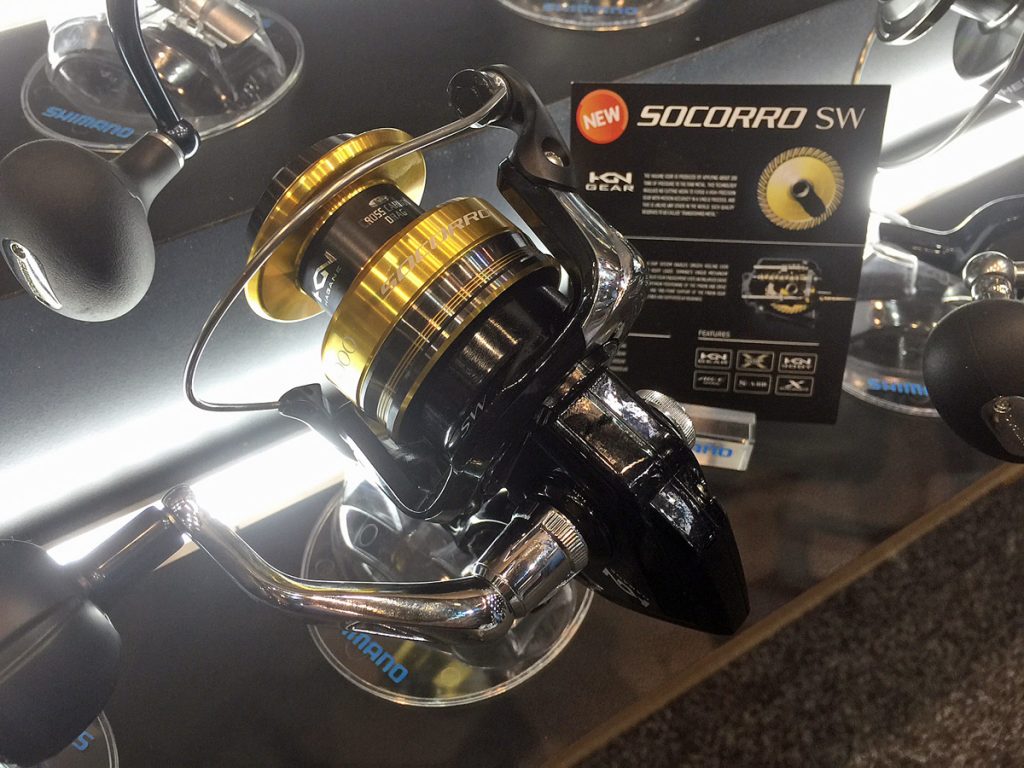 The versatile Socorro SW reel targets the near shore- and offshore angler fishing for multiple species using bait, lure, and jig. With its stunning design, incredibly strong Cold Forged aluminium spool, HAGANE gearing, and its 4 sizes to choose from the Socorro SW will fit almost every near shore- and offshore anglers specific style of angling. The cross carbon drag, which is waterproof ,ensures that the anglers stays in complete control over even the hardest fighting saltwater fish. Its sizes from 5.000 to 10.000 and high-end technologies such as HAGANE gear, water resistant drag, and X-Ship.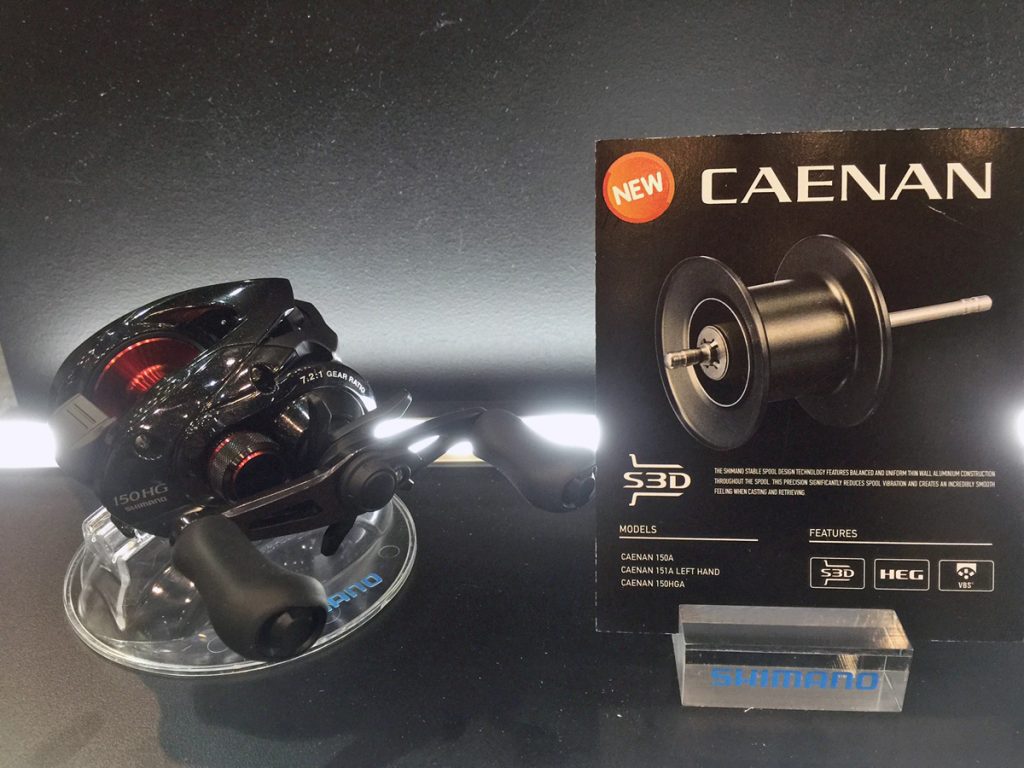 The Caenan features four SA-RB bearings, consistent braking performance (SVS Infinity), High Efficiency Gearing (HEG), Variable Brake System (VBS) and comes in a styling black and red finish. A Stable Spool Design helps to keep weight down and assist in making long casts to fussy bass and barra hiding out in a snag or along a weedy impoundment bank. The Caenan is capable of delivering five kilos of drag pressure, and also features EVA grips, which cause less fatigue on the angler.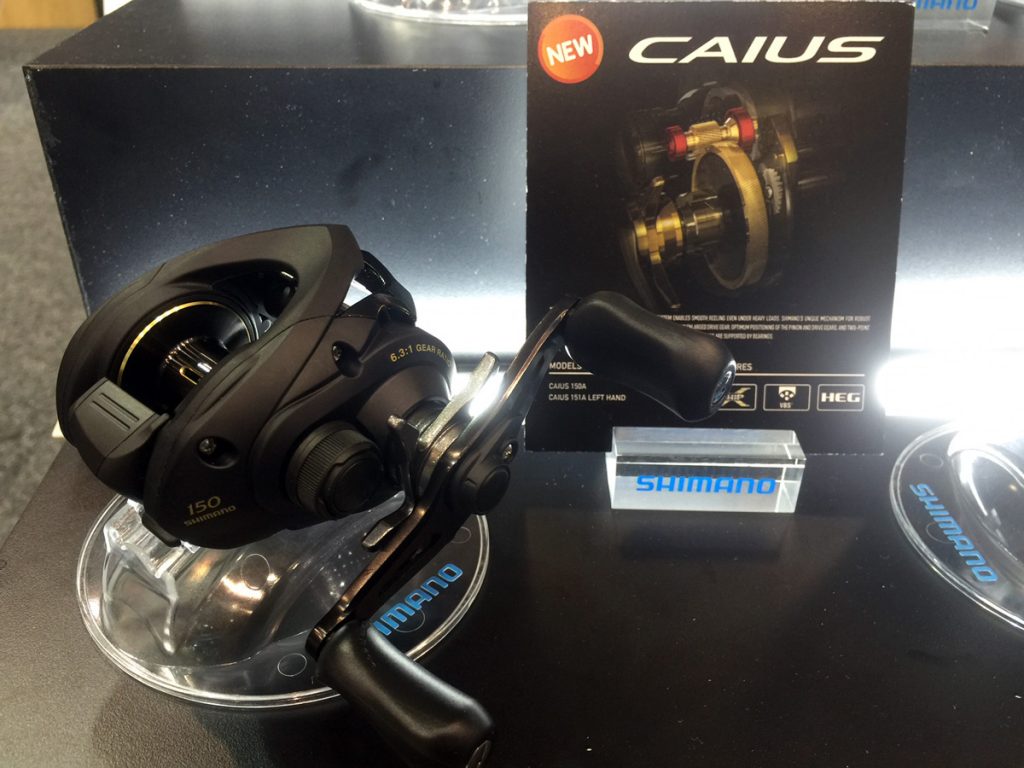 With a rich gold anodised aircraft-grade aluminium frame with black trim, the Shimano Caius 200 certainly looks the goods, but delivers performance as well. Five kilos of drag power, three stainless steel bearings and one roller bearing, Easy Mag II braking system, a snappy gear ratio of 6.5:1 with a Quickfire II clutch for easy casting under all conditions, and you have a baitcaster designed for newcomers and more experienced anglers a like.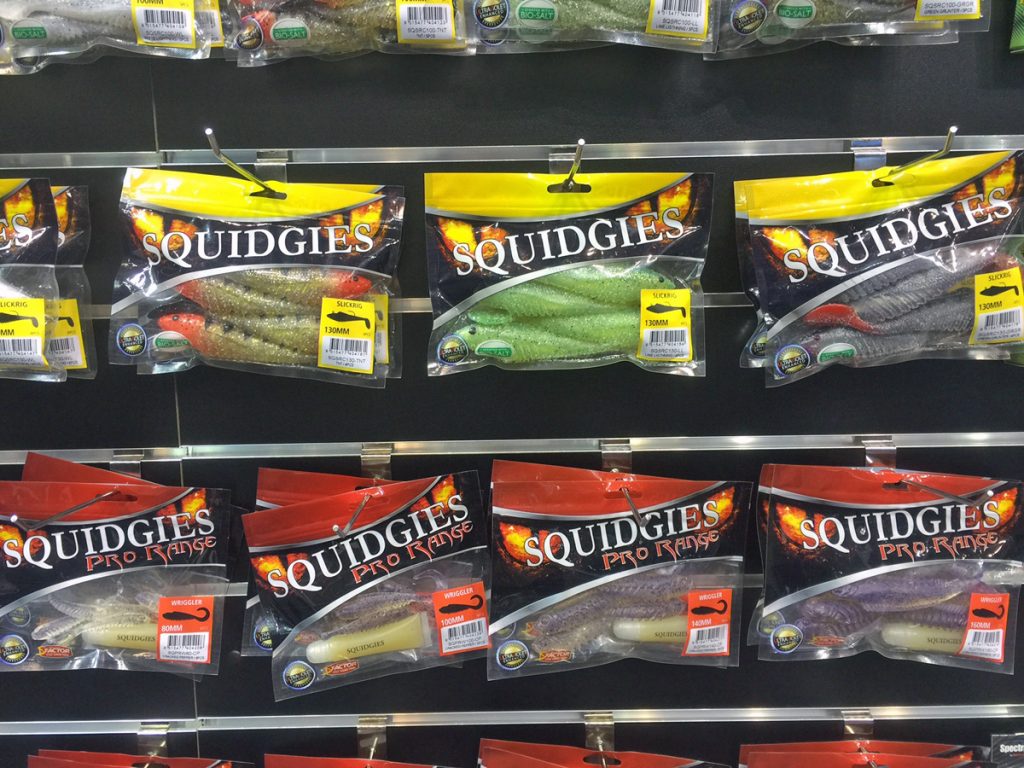 New Squidgy packaging features resealable zip locks as well as a few new colours in some styles.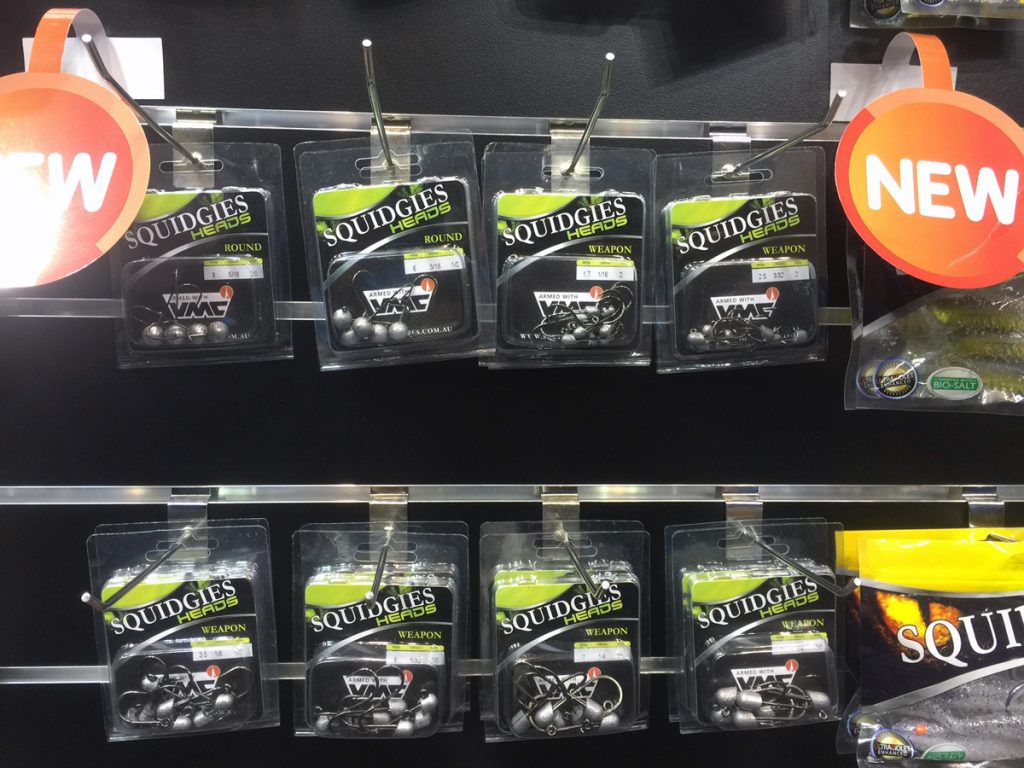 New Squidgy Weapon heads & packaging.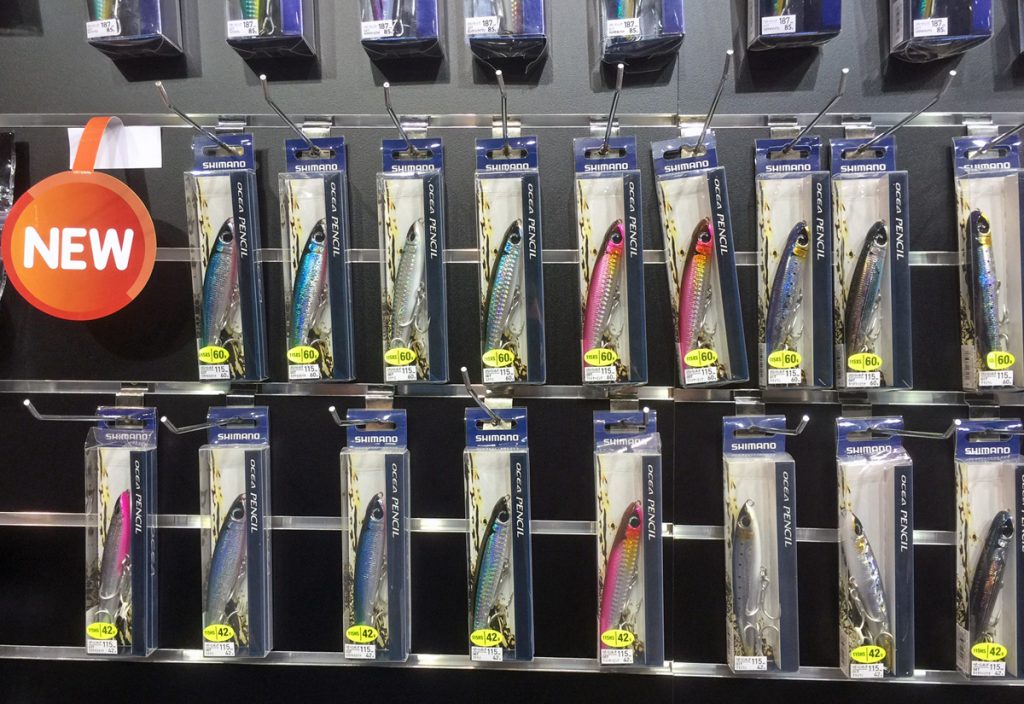 Ocea Pencil Lures Another one of the Shimano surface lures, the Ocea Pencils are 115mm long and available in five metallic foil colours. With a casting weight of 42 grams, they come armed with a pair of Owner ST66 #1 hooks and have an S-shaped diving action on the retrieve.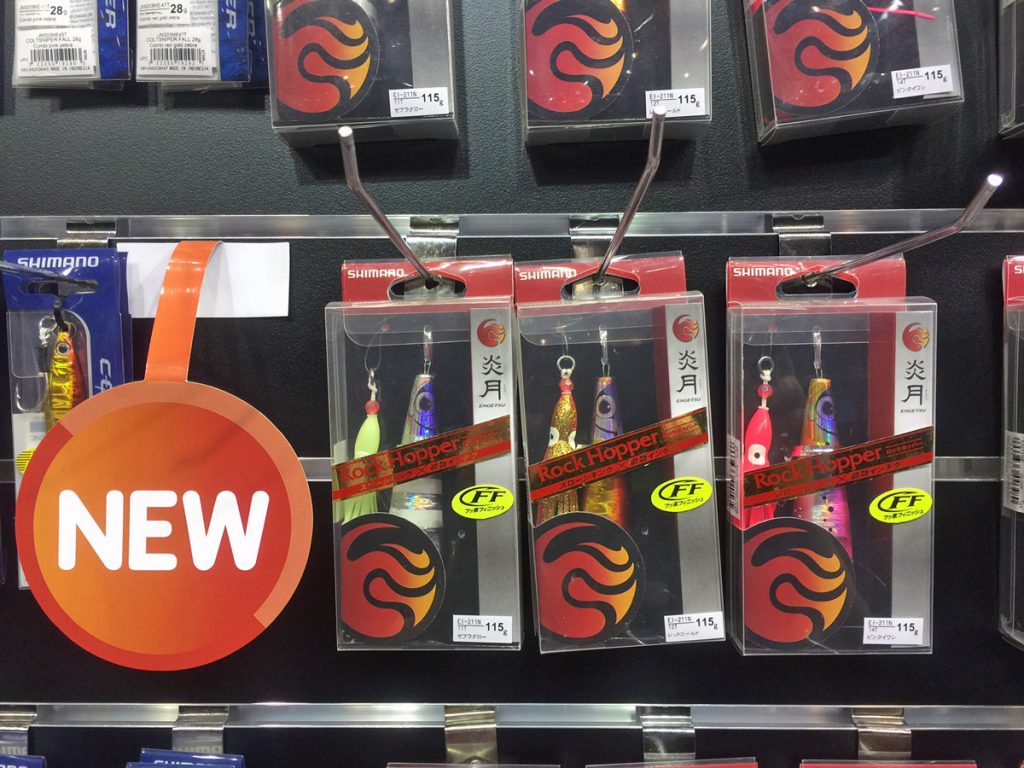 Shimano Rock hopper lures are the next Generation on Inchiku style metal jigs – similar to the Lacanus and will be deadly on snapper , kingfish , pealies etc…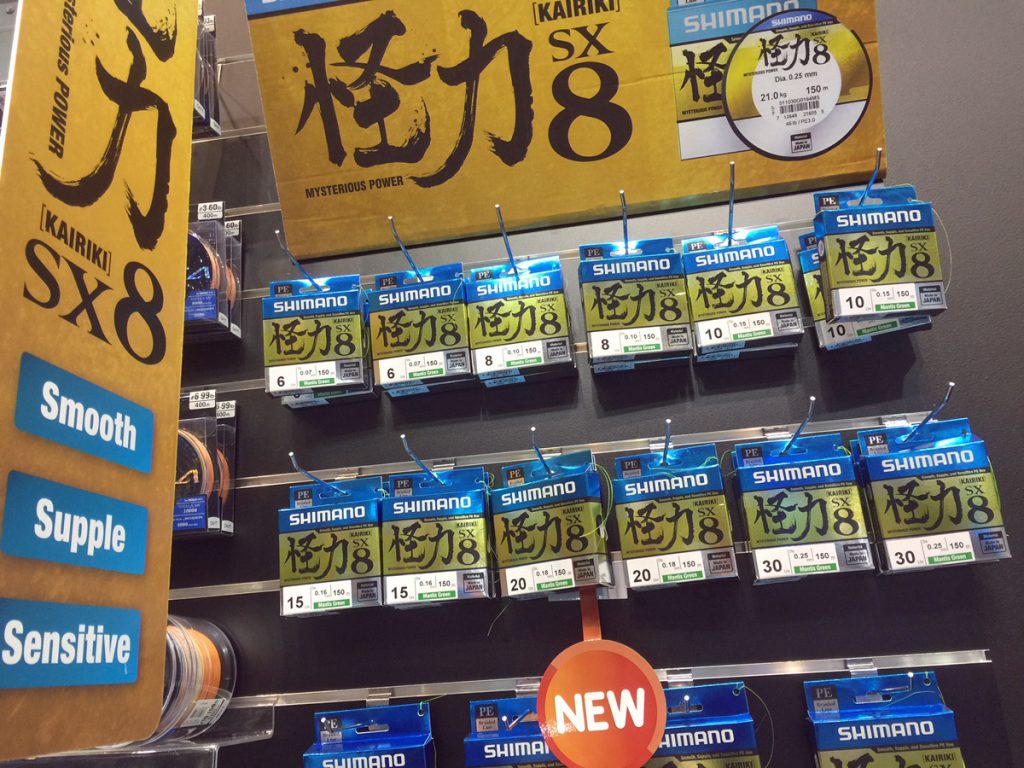 Smooth, supple and sensitive — these keywords sum up Shimano's new Kairiki SX 8 braid. An eight carrier Japanese Domestic Market (JDM) PE braid, its smooth finish means it creates less friction over rod guides when cast, and it slips through the water with reduced resistance and thrumming on the retrieve or when trolled.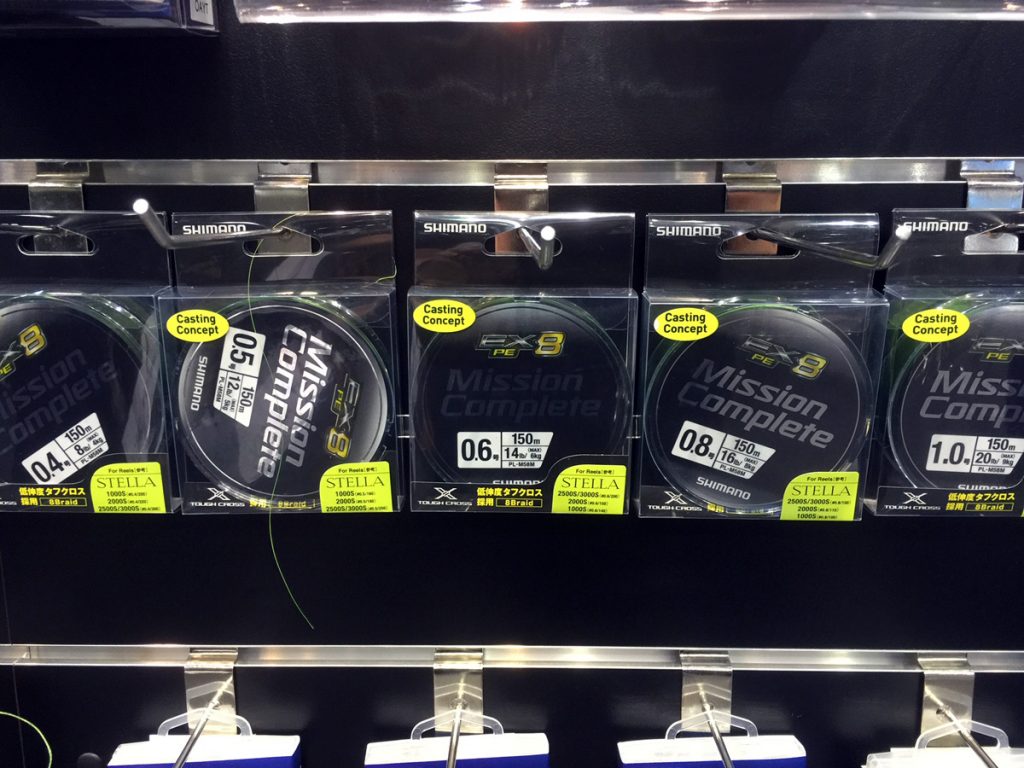 Mission Complete EX8 is incredibly thin and smooth for its strength while at the same time offering greater feel and sensitivity. With less than 1% elongation under load, Mission Complete EX8 PE line ensures that whatever happens at the lure end is translated to the angler in an instEX8.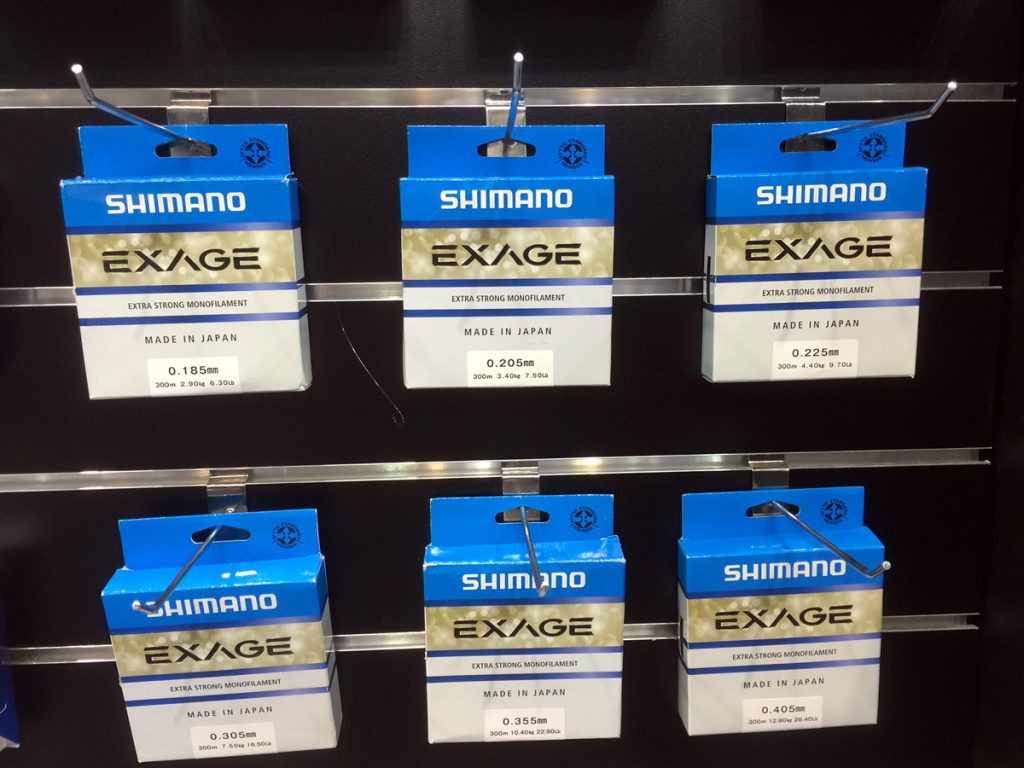 Exage is an extremely strong Japanese monofilament line, featuring high knot strength and low memory. It is available in 6, 8, 12, 16, 20, 25, 30 and 35 pound breaking strains on 300 metre spools.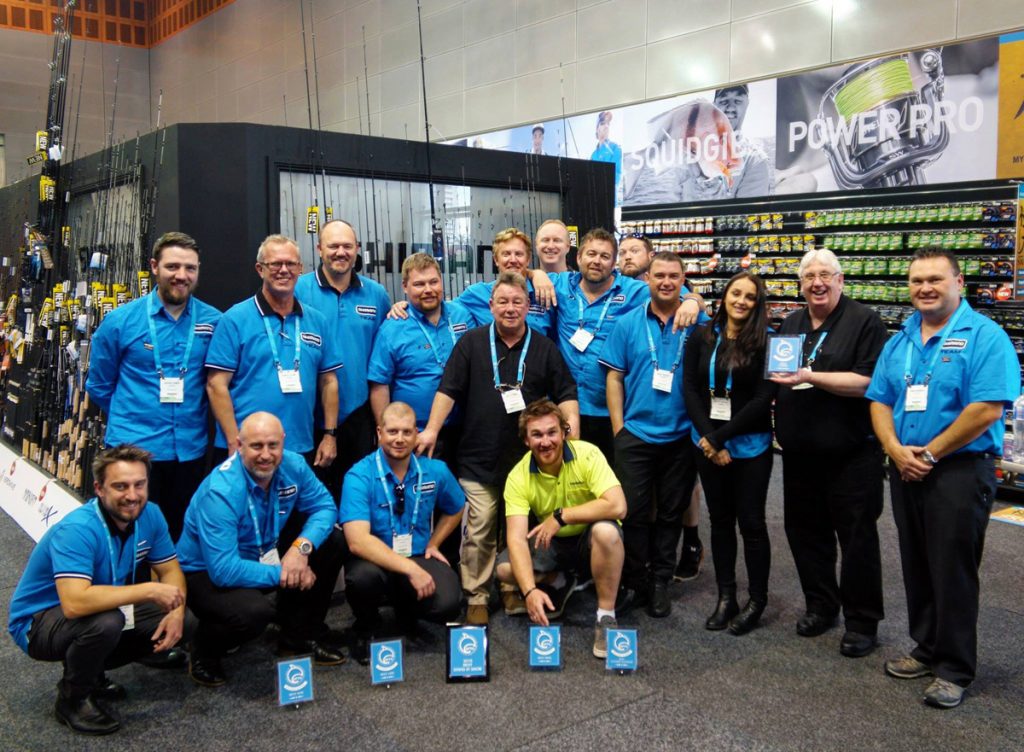 SHIMANO swept the major awards taking out the hotly contested categories of best rod, best reel, best combo and best line !
Other stand out items that I will be adding to my collection this season include :-
Game Type-J GTJB605 PE5 for micro jigging
JDM Grappler S73ML PE3 – awesome general purpose spin stick
JDM Grappler S80M PE4 – new stick baiting rod
Ocea 732 SWSP – nice general purpose in-shore spin stick
Ocea 792GT – Stickbaiting and popper stick
Anachy 701 SWSP – nice snapper stick
Zodia 270M – Love'n this stick!
Revolution Inshore 741 Snapper
G.Loomis E6X 844M – Awesome inshore snapper stick!
G.Loomis E6X 684 BCMH – My new Barra bait caster!
#AFTA #Shimano #Ocea #Anachy #RevolutionInshore #Scotto #FishingWithScotto