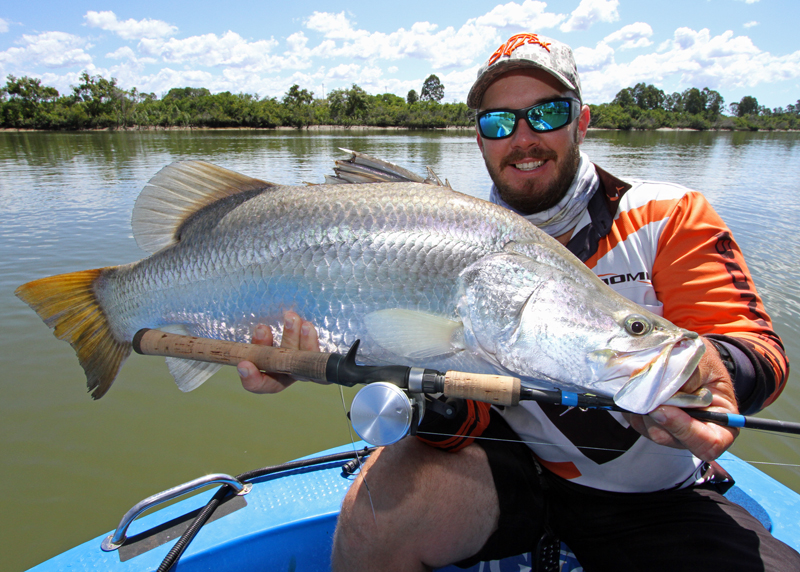 Mate Nathan Nitschinsk with a lovely wild salty caught in our local Mary River.
Throughout the Queensland east coast, a closed season applies to barramundi from midday 1 November to midday 1 February. Throughout the Gulf of Carpentaria and adjoining waterways west and south of the intersection of longitude 142°09'E with the shore at high tide, a closed season applies to barramundi.
It is also prohibited to deliberately target barramundi for catch and release during these closed seasons, as the stress of capture may prevent a fish from spawning. www.daf.qld.gov.au/fisheries/recreational/rules-regulations/closed-seasons-tidal-waters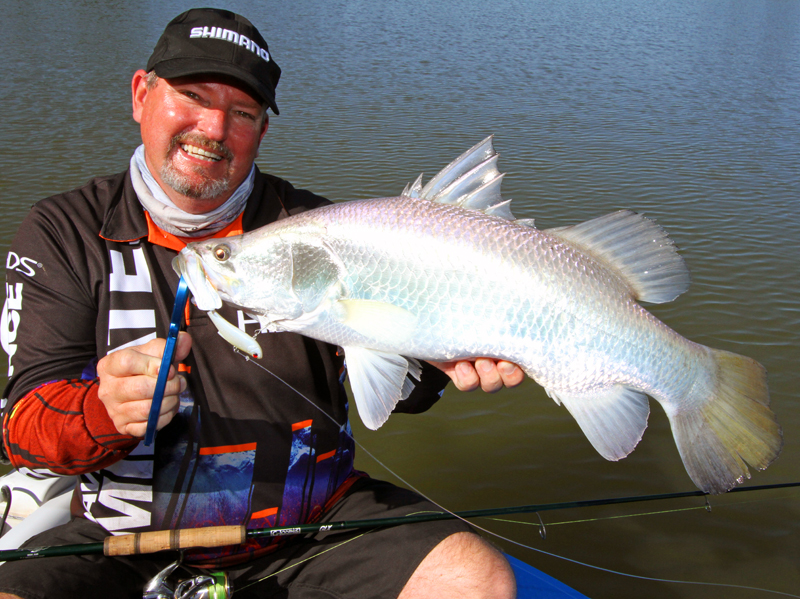 I caught this one on a Shads Vibe – we have had some great sesssion on the barra and salmon on vibe lures – both hard & soft over the last few seasons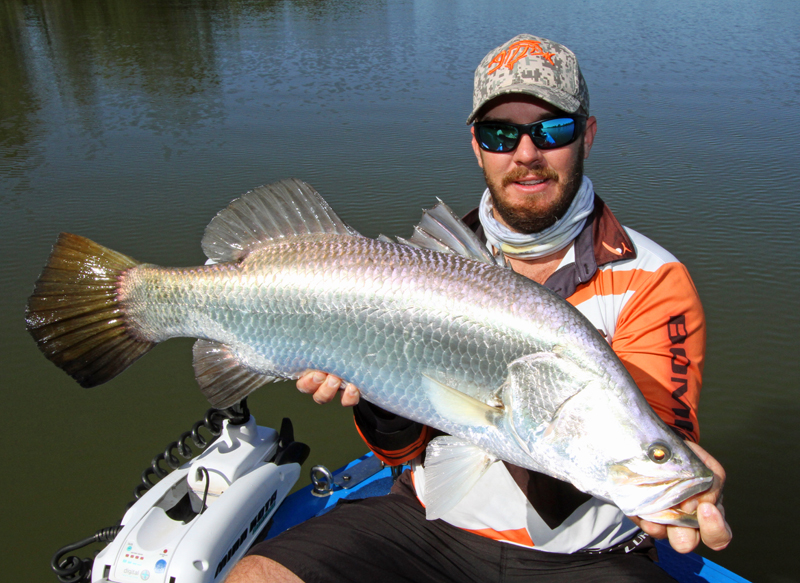 Nath with another lovely salty which fell to a hard body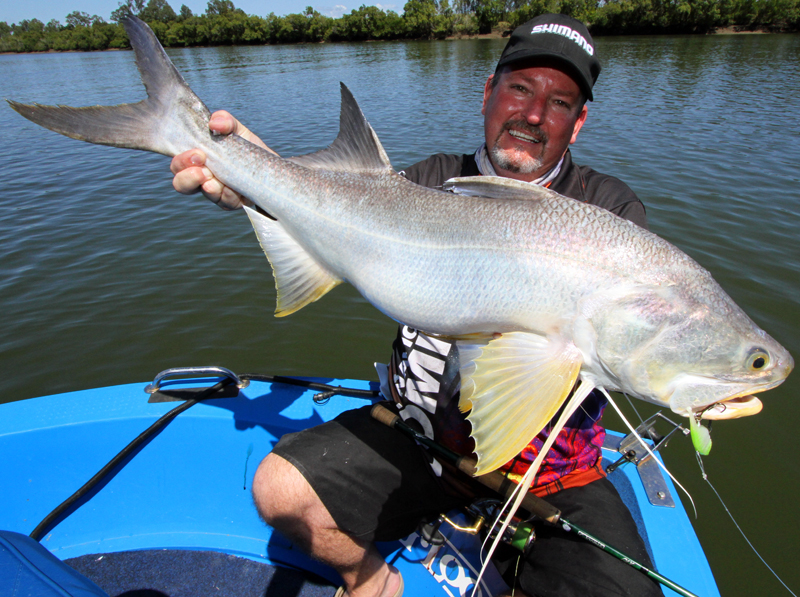 The Shimano Spayid soft vibes ( www.shimanofish.com.au/products/fishing-lures/spanyid-vibe.html ) have become a favourite for me with the chartruese one being my "go-to" lure when chasing threadies and barra in the deeper water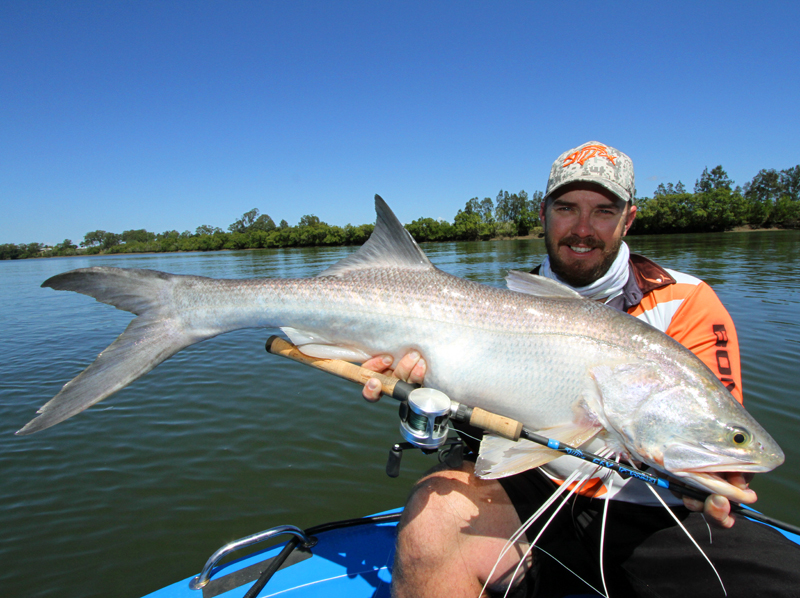 BIG Thready's are such cool fish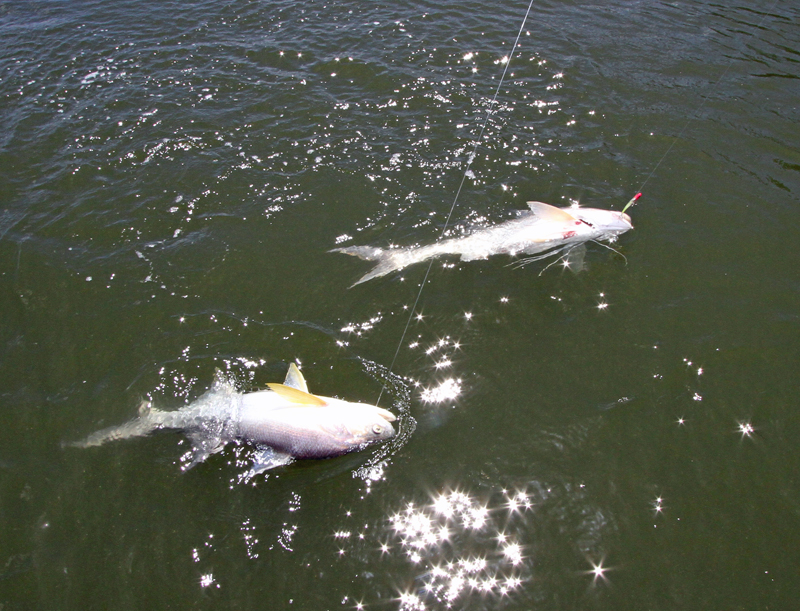 We had one session recently where we landed 14 Salmon with double hook ups being common place !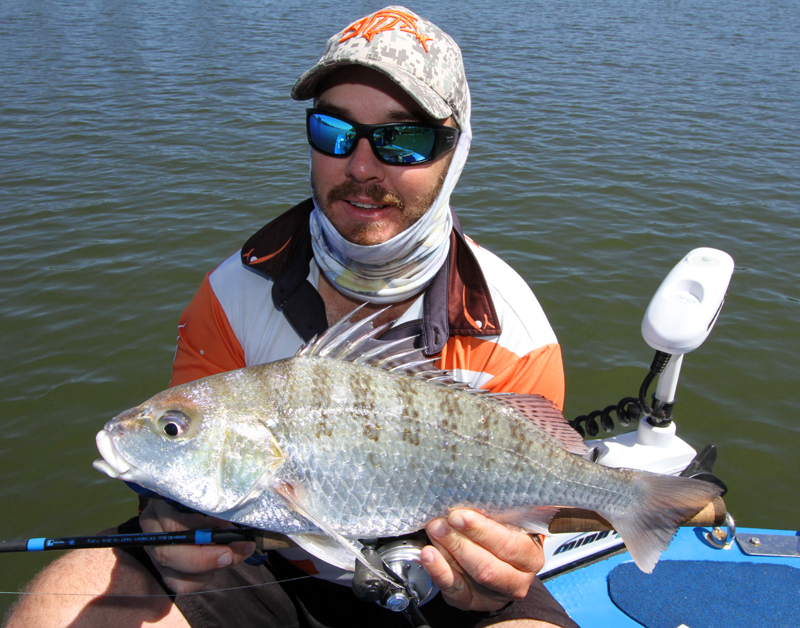 Nath with a solid grunter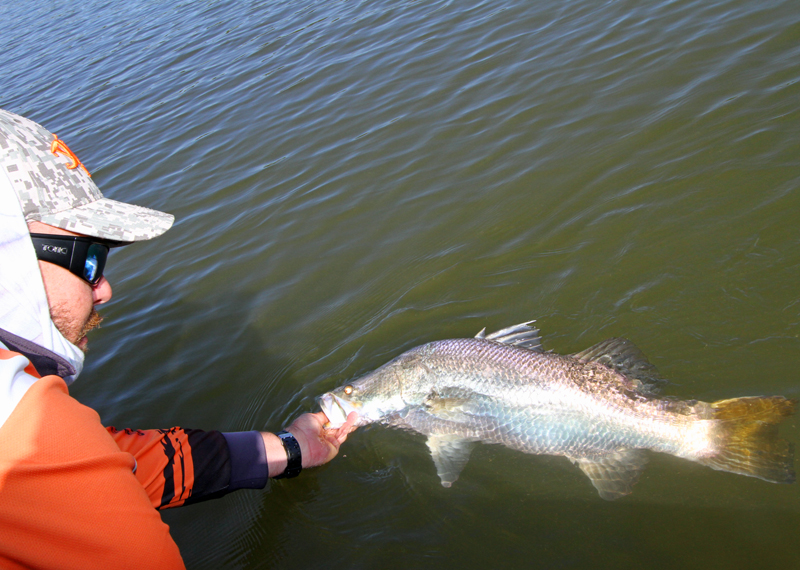 We'll leave the barra to do thier thing now and will check back in on them again in February
#Fishingfrasercoast #Visistfrasercoast #HowGoodIsHerveyBay