Fished with local mate Nath on the weekend – with strong northerlies & an unusual increase in temperature , we decided to hit the freshwater & see if the local barra population had thawed out after winter.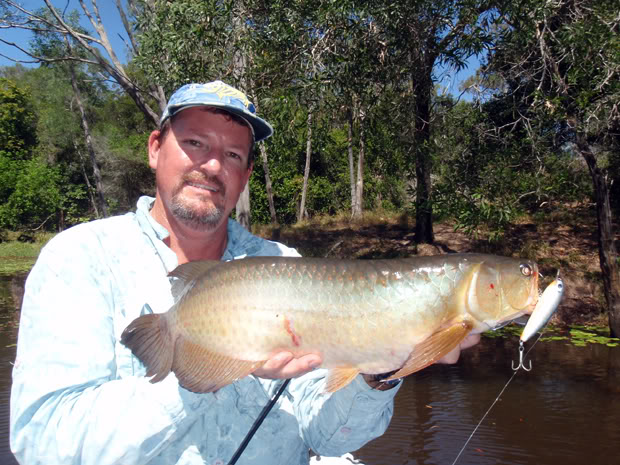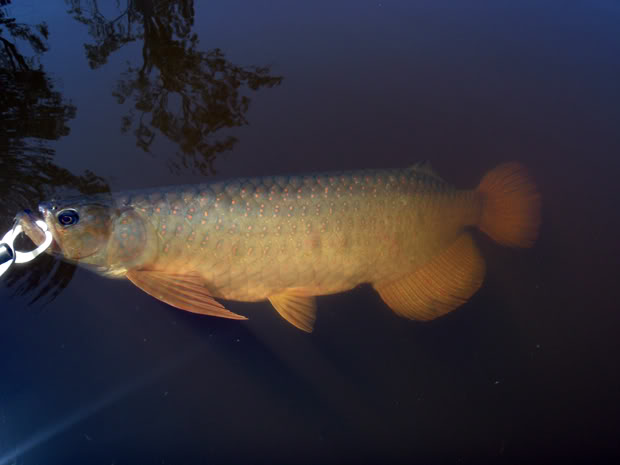 The next fish came as a real surprise – I couldn't believe my eyes when it jumped straight after the strike. A beautiful saratoga at 63cm. This is the second one to my knowledge to come from this area & to prove it wasn't a fluke I hooked another one later in the day.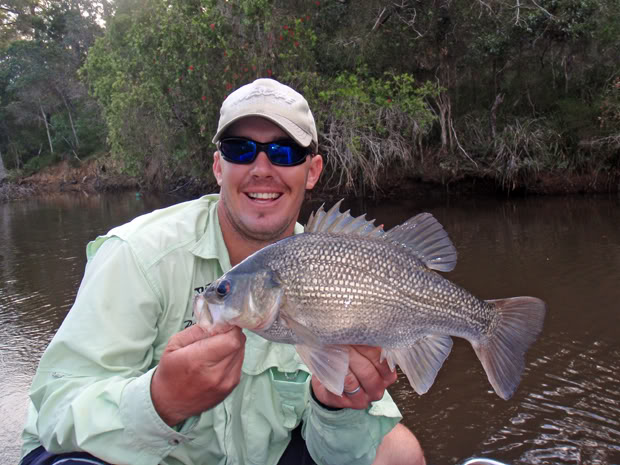 I stuck with a larger hard body ( Reidy's Taipan ) in the hope of getting a barra to finish off my personal "Grand Slam" – while Nath cleaned up a couple more nice bass on the Squidgys !
It was a great day on the water – Bring on some more warm weather & I recon we're in for a bumper barra season
How Good is Hervey Bay – Scotto