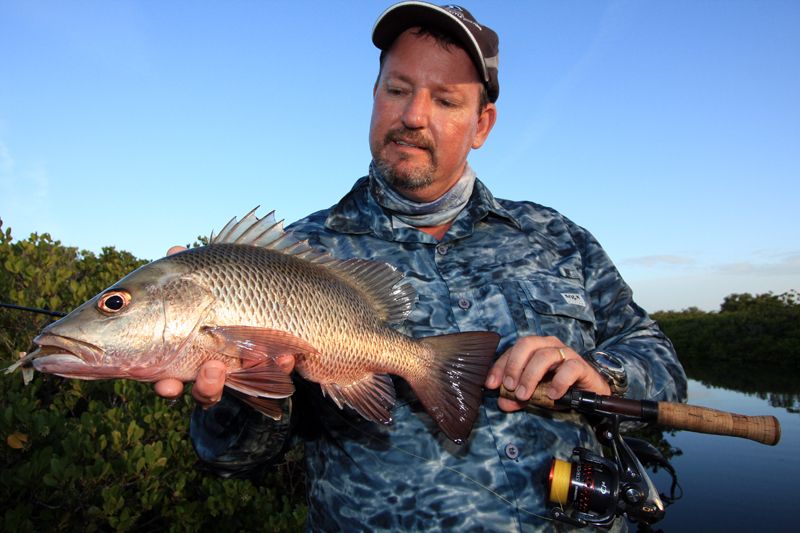 The development of Shimano's new CI4 carbon interfusion material has given birth to the Stradic CI4. Ultra-lightweight, precision componentry and clever design from Shimano engineers resulted in an unexpected present to Stradic fans around the world.
Upon first impressions, the Stradic CI4 posses both ultra smooth and sleek panache yet resonates elements of aggression and power. Leave it to Shimano to create the ultimate combination of style and advanced technology! A rapid weight reduction is sure to set the tone for micro-sized threadline reels in the future, boasting up to 25% weight reduction to that of similar sized reels.
The Stradic CI4 also features Shimano's Paladin gear durability enhancement, Propulsion Line Management System, Aerowrap II oscillation, S & SR Concepts, Waterproof Drag, Machined direct-drive handle with EVA grip, Fluidrive II, Dyna-Balance and Super Stopper II – in fact, there are too many to list. The range features 2 models (1000 and 2500) ideal for precision lure casting for everything from Trout to Jewfish and are backed by Shimano Australia's legendary 10 year warranty.
Features
Ultra-lightweight CI⁴ Frame and Sideplate Construction
Paladin Gear Durability Enhancement
Propulsion Line Management System
S & SR Concepts
Aluminum Spool
Machined Aluminum Handle
Round EVA Handle Grip
Waterproof Drag
Fluidrive II
Floating Shaft
Dyna-Balance
Super Stopper II
Repairable Clicker
And did I mentions it looks cool?
#Shimano #StadicCi4 #FishingWithScotto