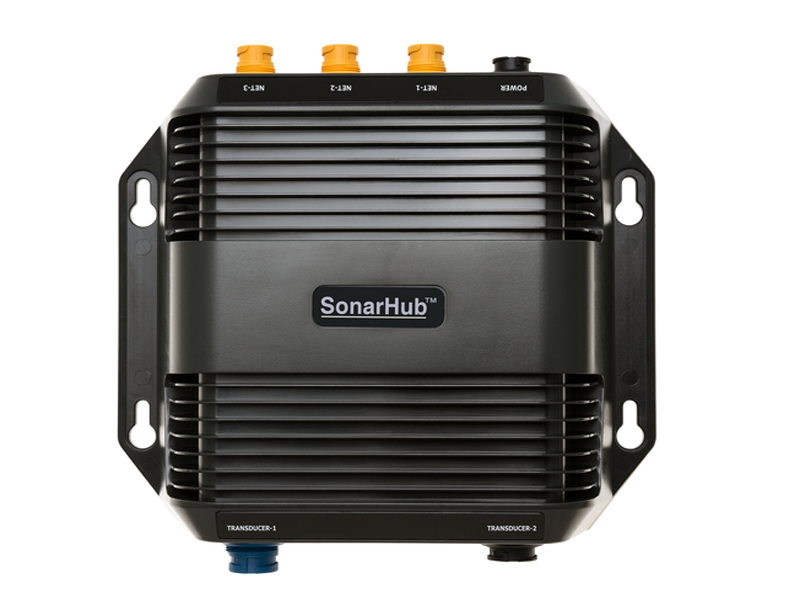 Ready for Battle
SonarHub™ Sounder Module
Available Feb 2014

NEW compact SonarHub™ module provides an all-in-one solution for adding best-in-class StructureScan® HD and CHIRP sonar capabilities to compatible Lowrance fishfinder/chart-plotter displays.

Plug-and-play, all-in-one network solution makes it easier than ever to identify productive fishing areas with connectivity to the latest Lowrance sonar technologies — including StructureScan® HD, CHIRP, and SpotlightScan™. Transducers sold separately.

Full Details @ www.lowrance.com

I will be fitting one of these modules to our new boat with Chirp transducer and will report back after we have spent some time on the water with it and our new Touch Units. 
Regards Scotto
#Lowrance #Scotto #FishingWithScotto